A Sunningdale 'Studio CK' kitchen
Presenting the star of the show!
A film star's house? Not quite. In this case, the house is the film star. It is a very unique house with a fantastic history. In the 1970s, it starred in the cult film of the time, Rollerball, starring James Caan of 'The Godfather' fame. Nestled in the countryside, the house is over 50 years old yet still maintained a very contemporary and current feel. Its simplistic and unique look was just crying out for the contemporary 'Studio CK' treatment and turned out to be a perfect example of one of our bespoke kitchens in Berkshire.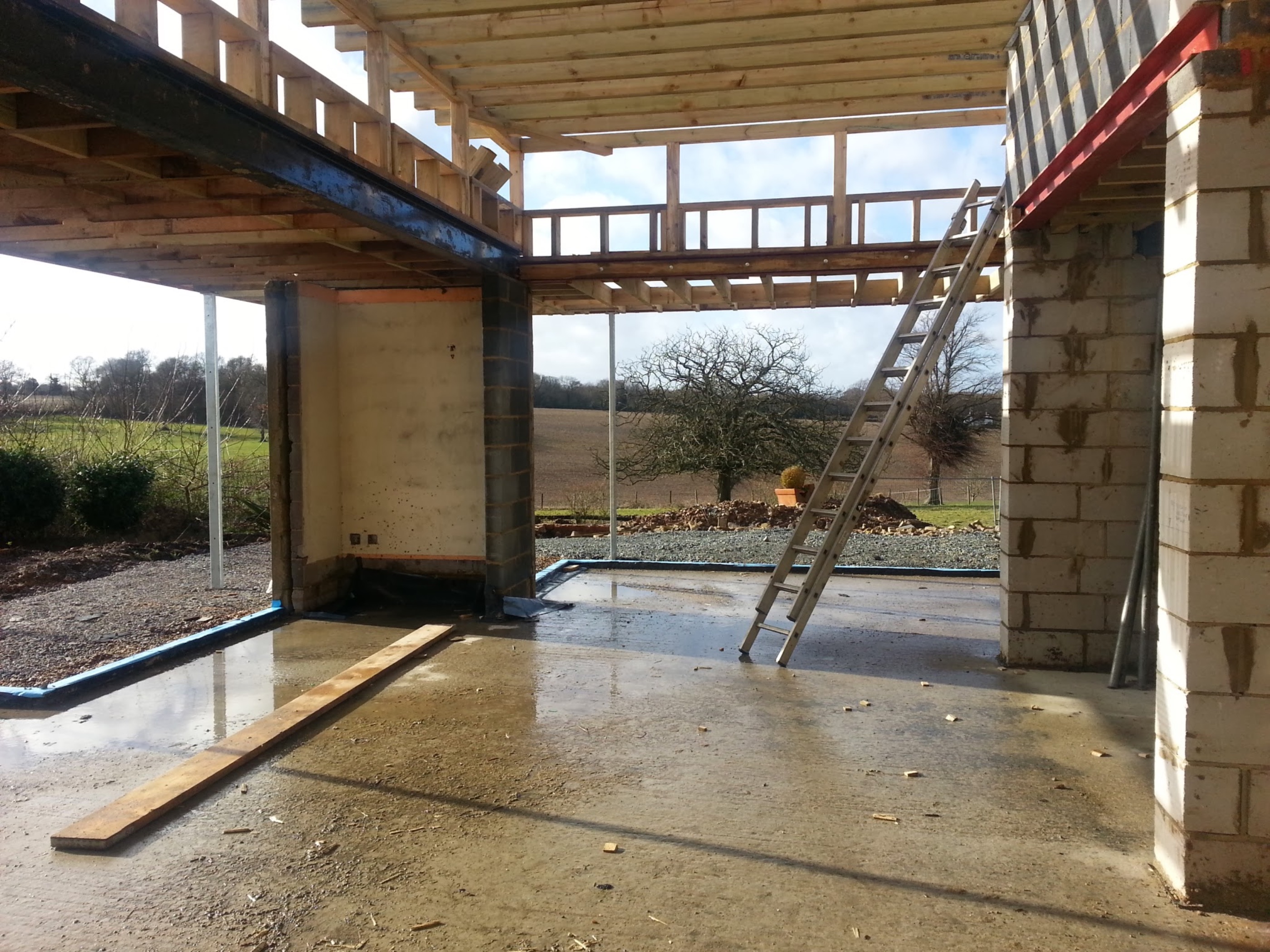 The client had purchased it with a view to remodelling the whole property. He transformed it from its run down state, retaining the architectural heritage and contemporary feel by using traditional and naturally eco friendly materials. A Studio CK contemporary kitchen was the perfect choice for this one of our bespoke kitchens in Berkshire!
We worked very closely with the client and his family to respect the preservation restraints on this important building. We set out to create a design that fitted in with their vision for the project. It took a great deal of vision and purpose on our part, too, to achieve this. Motivation was never an issue, these are the kind of 'first world problems' one relishes as a challenge. But the keyword was respect. Respect for the heritage of this amazing residence alongside respect of a contemporary, relevant aesthetic.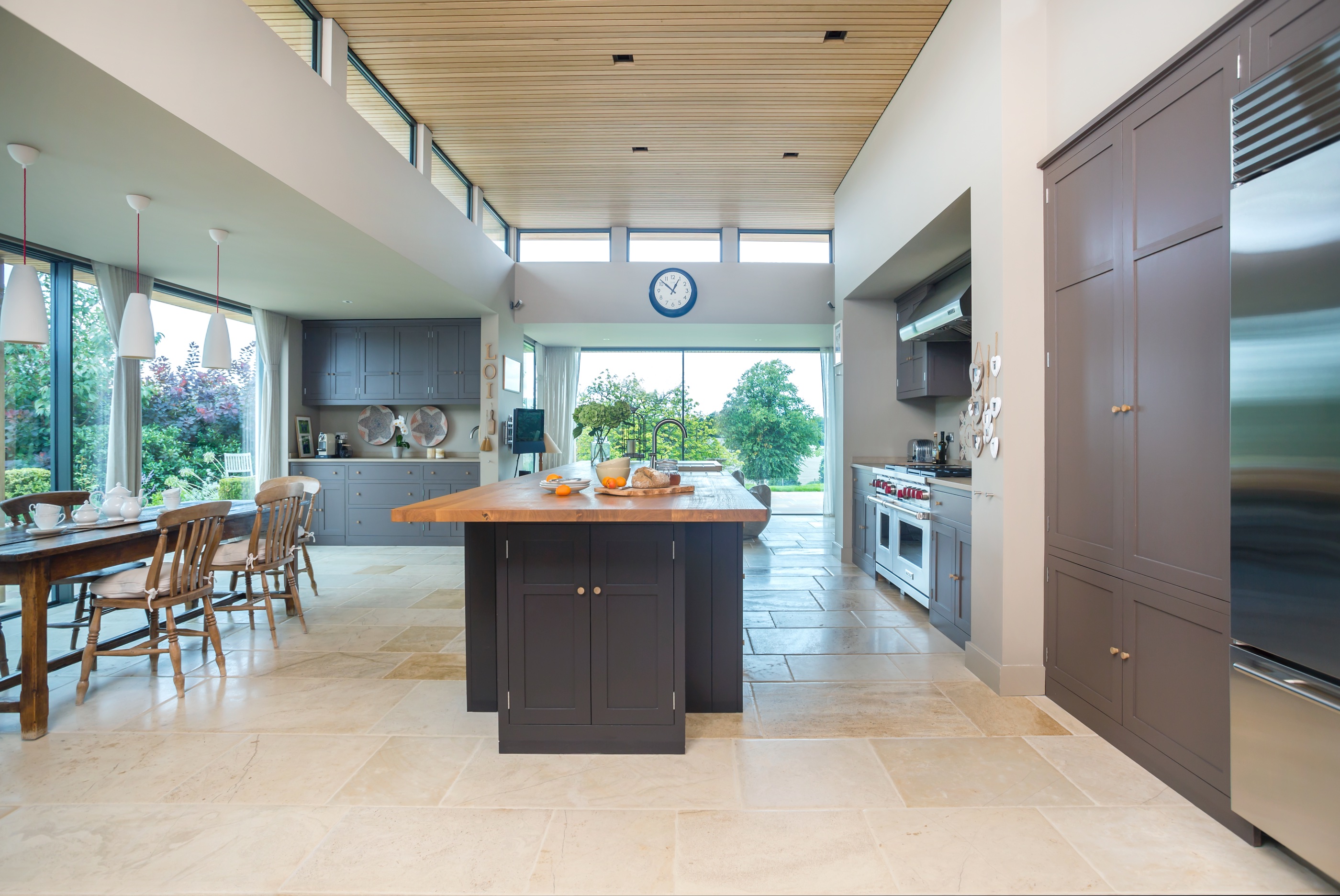 It was a while before we could cut some wood as this restoration was extensive but we soon got going. We were very grateful to also be commissioned to create a boot room, to accommodate muddy attire when the family returned from long country walks, and a utility, to free them from said mud. Three separate, stunning rooms, each with a very unique scheme and identity.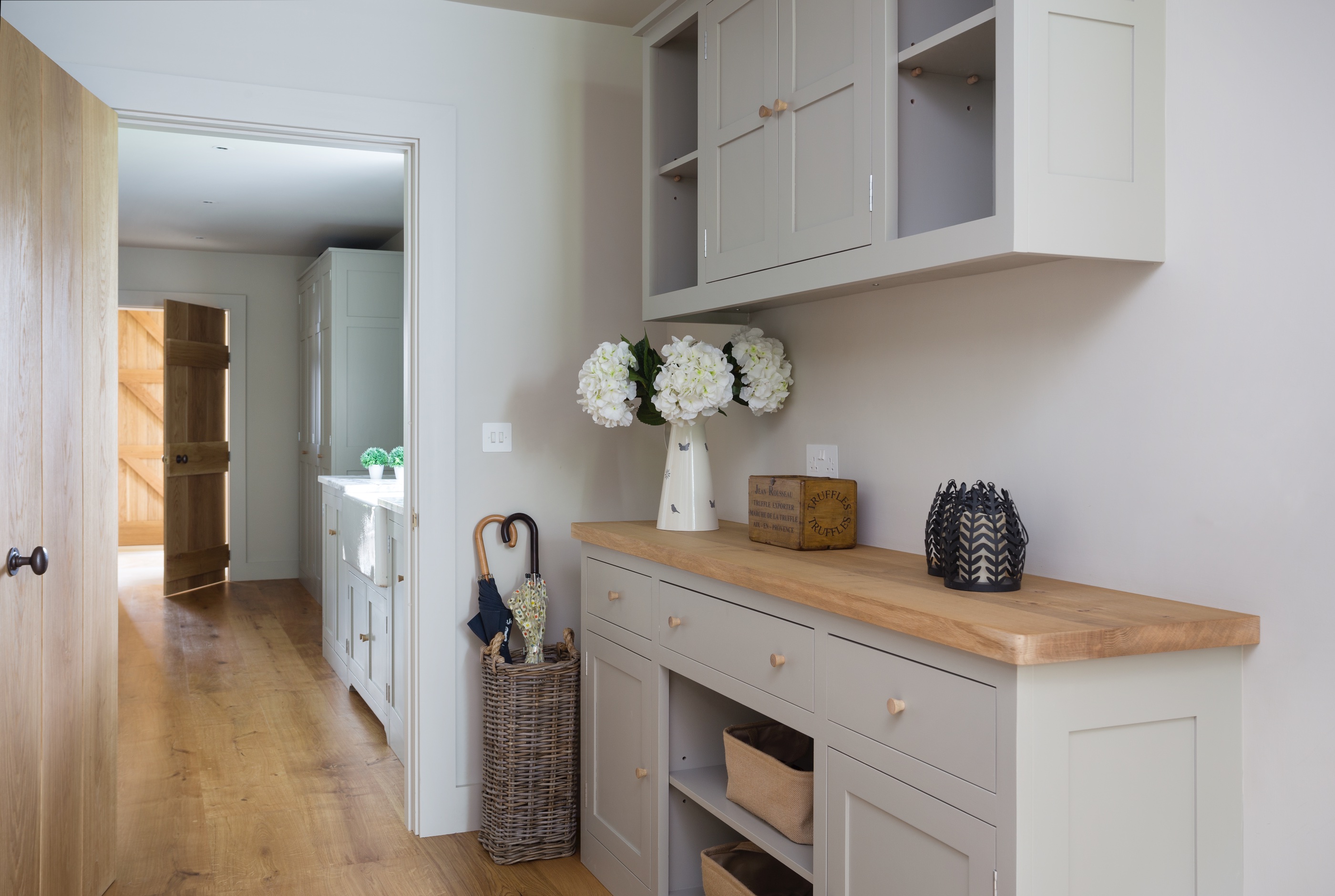 Let's get a quick background on these two rooms before we progress onto the kitchen. It was an easy choice for the colour as both the utility and the boot room were poorly lit in a narrow corridor. Without a second thought we ordered Farrow & Ball Hardwick White No.5. We adorned the spaces with the most delightful Blanco Eclipsia worktops, pencil edged and polished.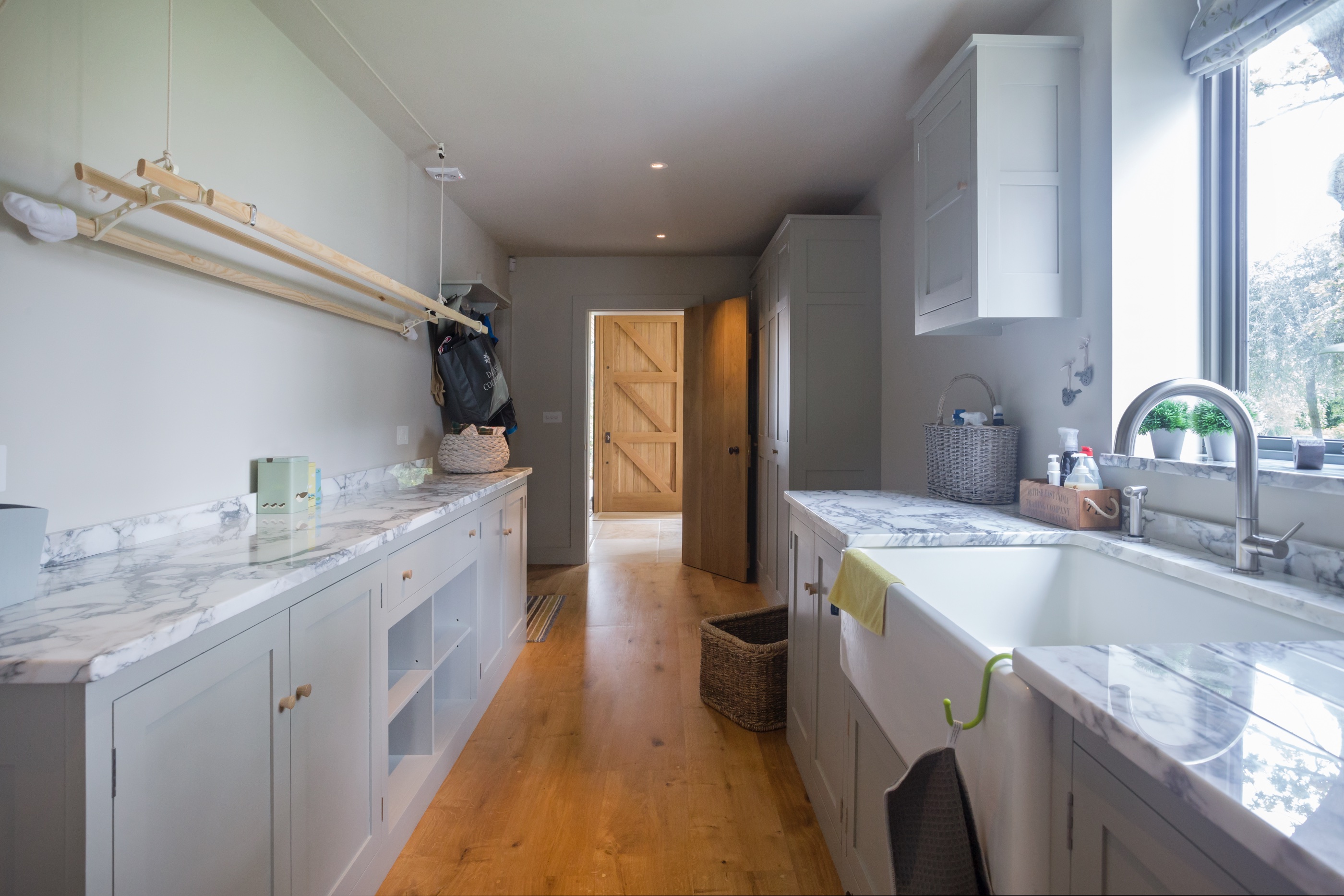 The ironmongery and hardware was solid drawn brass cabinet butt hinges, finished in stainless steel. A perfect duo with the solid oak custom turned handles exclusive to Charlie Kingham. The sink was the client's own reclaimed butler sink which we paired with Abode taps and a matching hand rinse. We added a Miele washing machine and tumble dryer to the utility area. A rustic oak with honey stain engineered floor finished off the look seamlessly. The boot room pretty much followed suit with the addition of 40mm full stave prime oak worktops.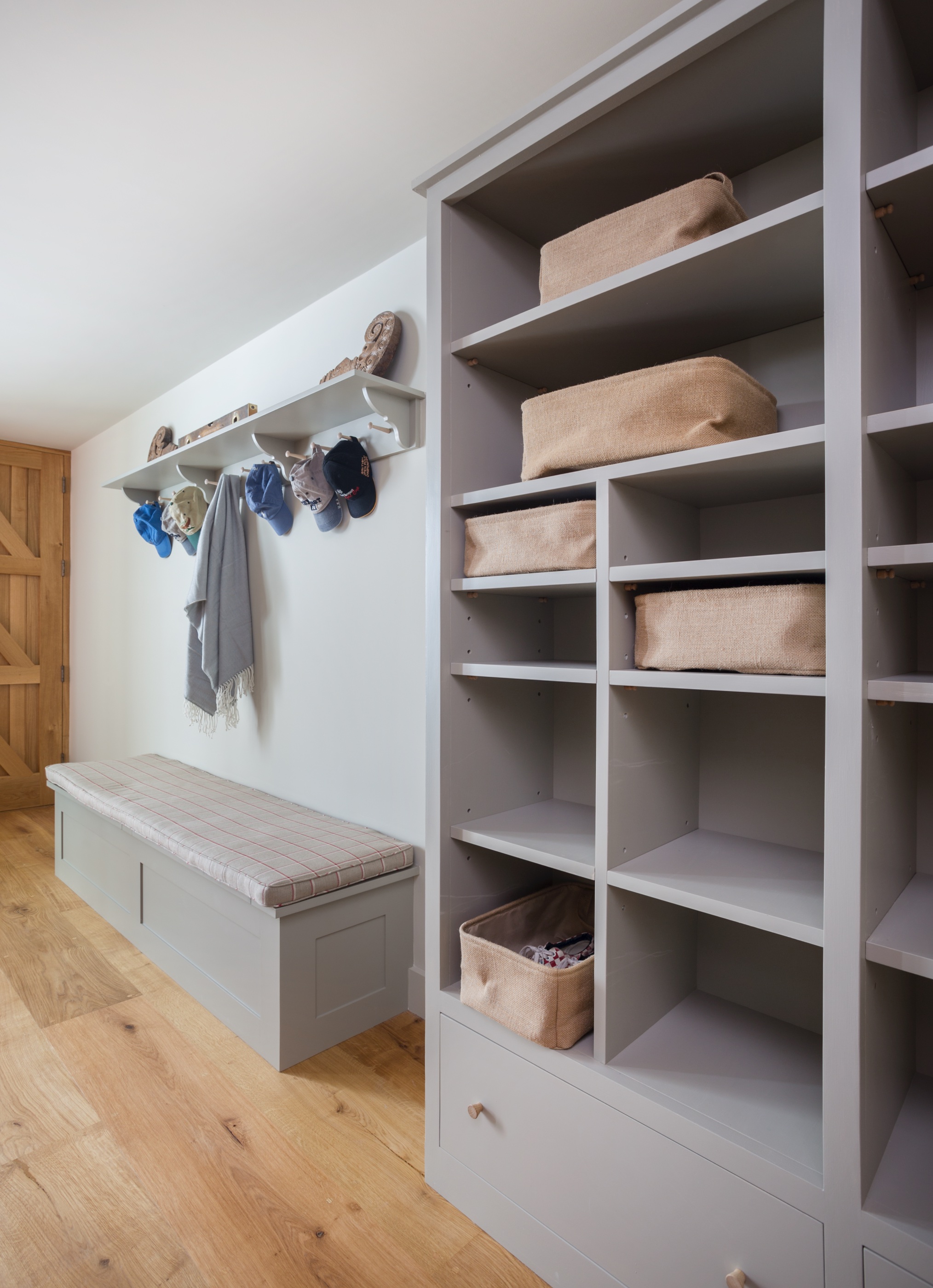 If you want further inspiration, have a read of our utility room and boot room blogs.
Back to the kitchen! The client had chosen well with a Wolf range cooker and hood. The statement Fired Earth tiled splashback was a great choice too. He also chose the French door Sub Zero fridge freezer. These two solid stalwarts should take centre stage in any kitchen. They will never you down and go way past the lifetime of lesser appliances.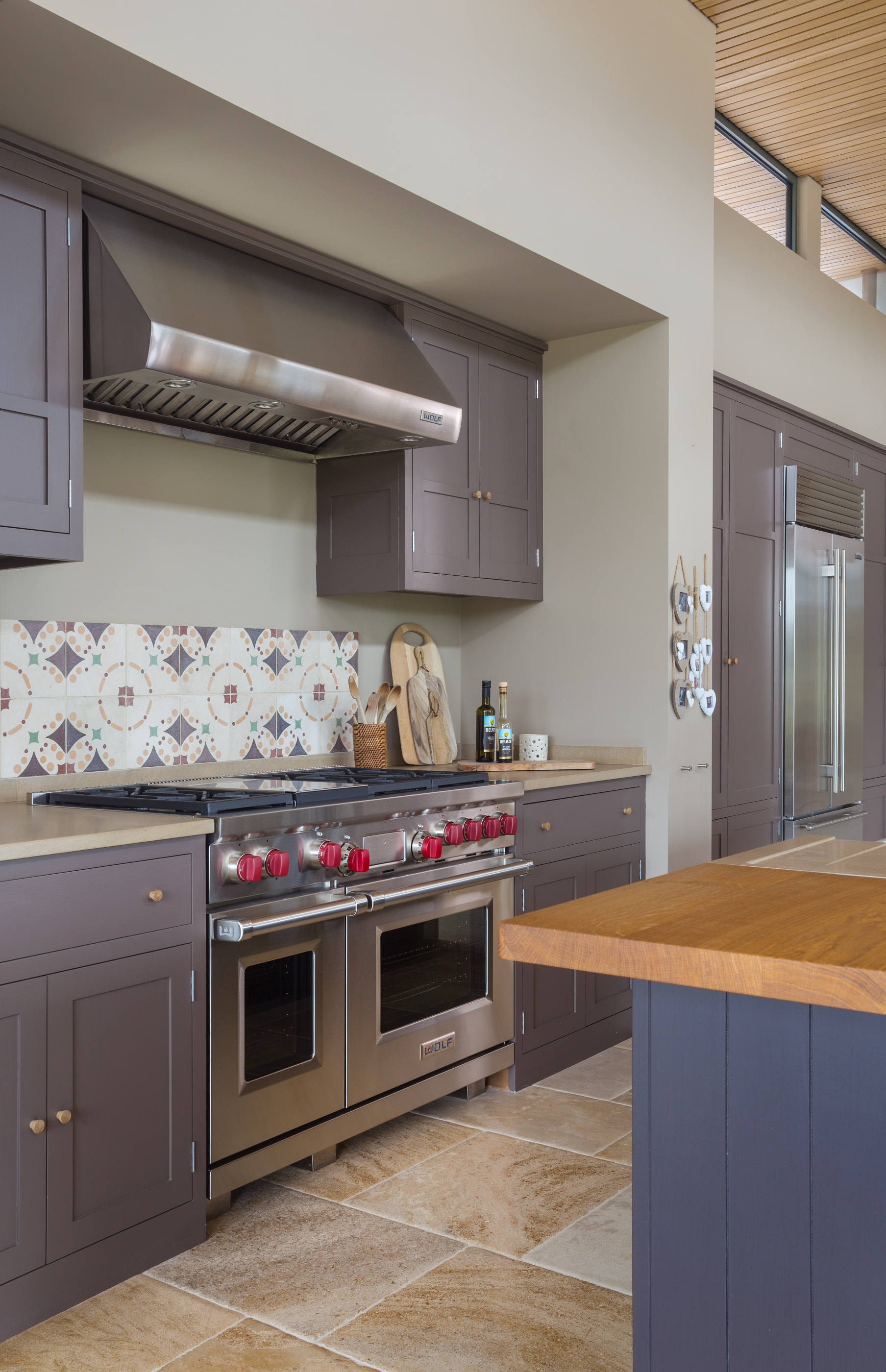 The dishwasher was a Miele with a secondary Fisher Paykel drawer. Ideal to cater for those relaxed, balmy summer evening, al fresco dinner parties on the nearby terrace overlooking the valley and their very own lake. Adding to this set up, a very useful but discretely concealed microwave was housed in a divine little breakfast pantry, or as we affectionately call them a 'Tea & Toast' cabinet. A mini kitchen was added to one side in the vicinity of the doors to the garden and that terrace where we would all love to enjoy an al fresco dinner.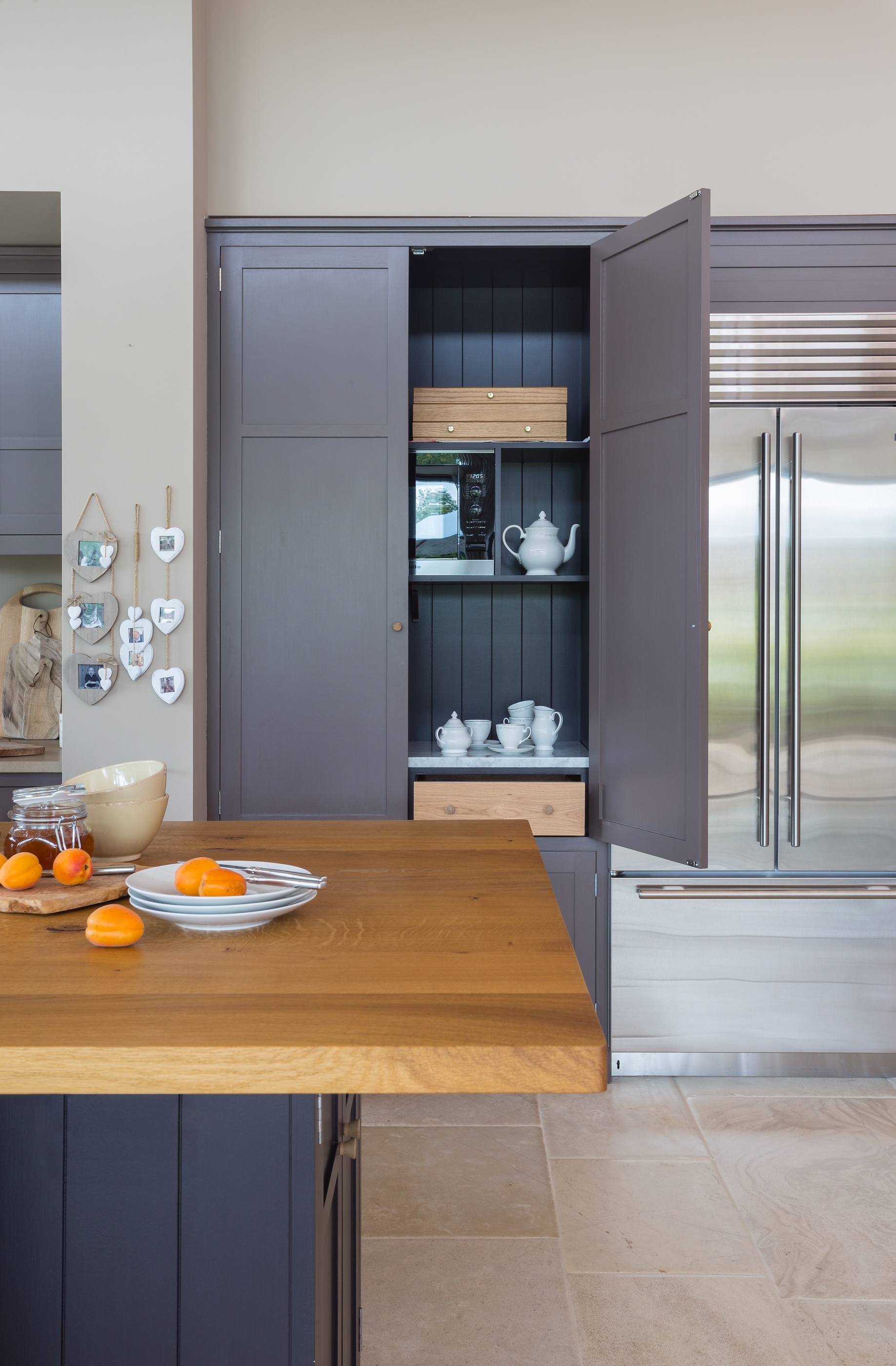 The handles were in keeping with the contemporary Shaker style. We especially designed some very tasteful, minimalistic and exclusive hand-turned oak knobs to subtlety enhance and compliment the surrounding furniture and green oak structure of the space.
One element that the client had on his wishlist, but worried him regarding durability both with respect to time and water, was a full stave oak worktop on the island. He wanted a sink on the island but had reservations with regards as to how this might effect the wood top. Our solution? The inspired addition of an inset drainer in a Moleanos limestone. This combined beautifully with the Perrin & Rowe Belfast sink, Kohler tap and an oh-so-practical hand rinse. Don't miss this one out in your considerations, a must for any concept.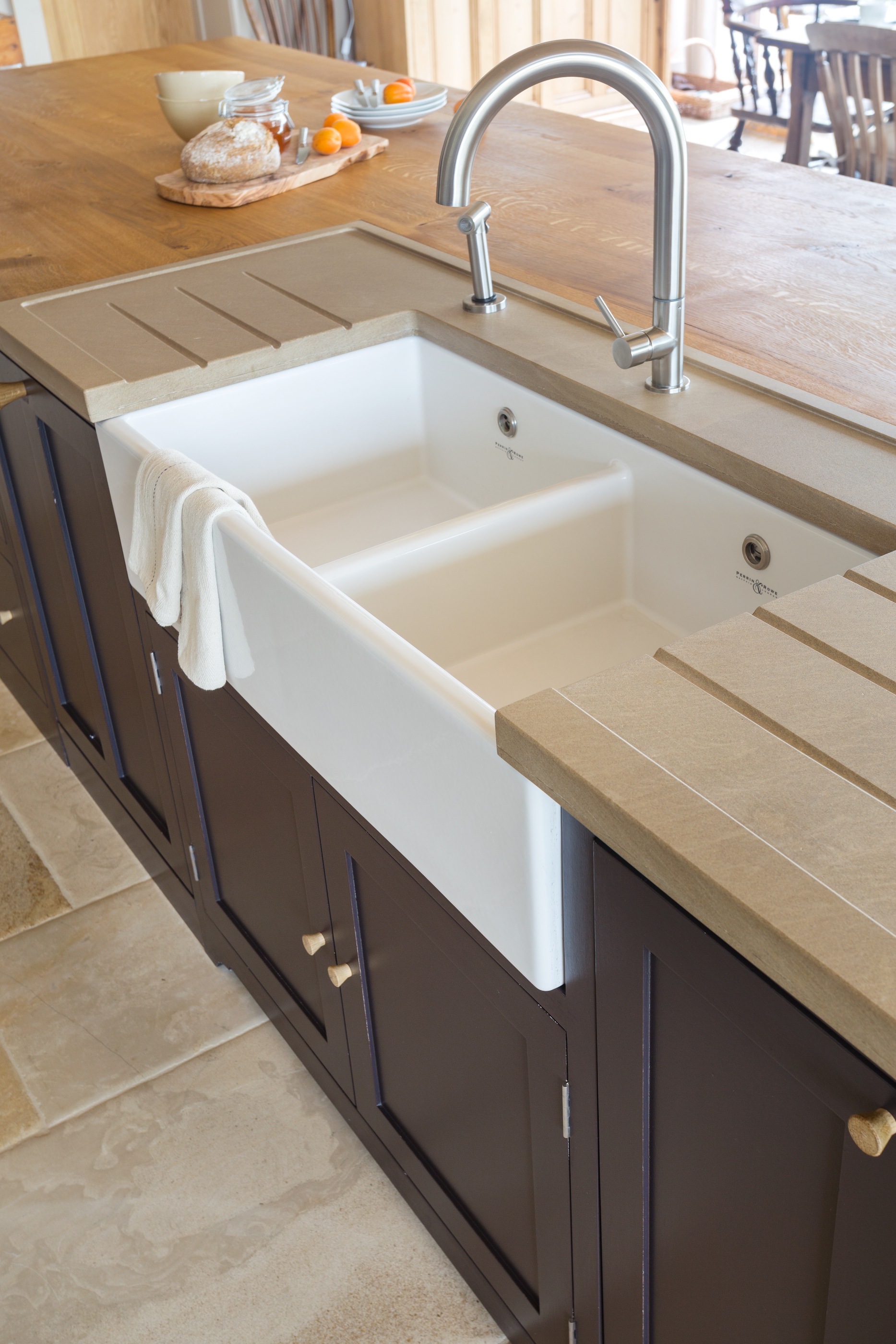 Last but absolutely not least, our choice of the ubiquitous Farrow and Ball paint. This was the cherry on top of the finished handmade kitchen: the bold, but just right, Tanners brown. This deep and audacious chocolate brown with a sumptuous mahogany hue just warms the cockles of your heart.
The outcome? One of our truly contemporary bespoke kitchens in Berkshire, with utility and boot room. All with a very exclusive and personal 'Studio CK' origination. "Beautifully simple, simply beautiful", wouldn't you agree?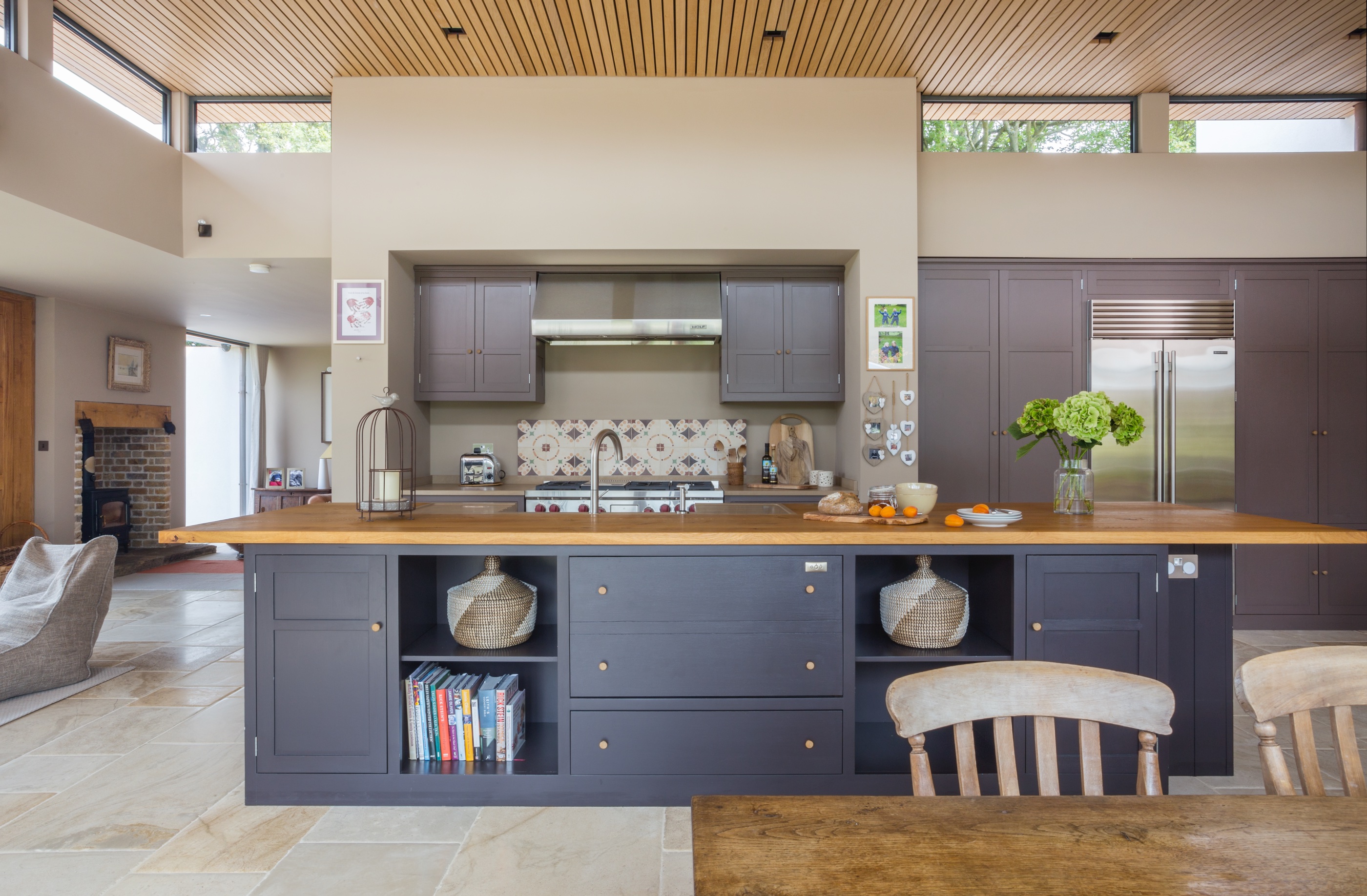 To read more about our full offer of bespoke kitchens, head to our homepage for inspiration!