Our Bespoke & Handmade 'Kingham' Shaker Kitchen Collection
The 'Kingham' Shaker
So, our bespoke shaker kitchen collection is the order of the day! But let's start with the obvious two questions, shall we. Why Kingham? And what actually is Shaker?
Charlie isn't just our trusty pig mascot! Charlie Kingham is a Londoner and cabinetmaker who combines traditional craftsmanship, local sourcing and modern technologies, He creates stunning, truly bespoke designs by marrying quality and functionality.
To say what is Shaker isn't strictly correct. It is more a 'who?'.
Likewise, the Shakers were craftspeople: they created their own furniture centred around simplicity, durability and functionality. No Victorian decadence here! This was reflected in the type of wood they used, usually local timber, and the clean lines and simple hardware choices. There was something honest and lasting about their craft.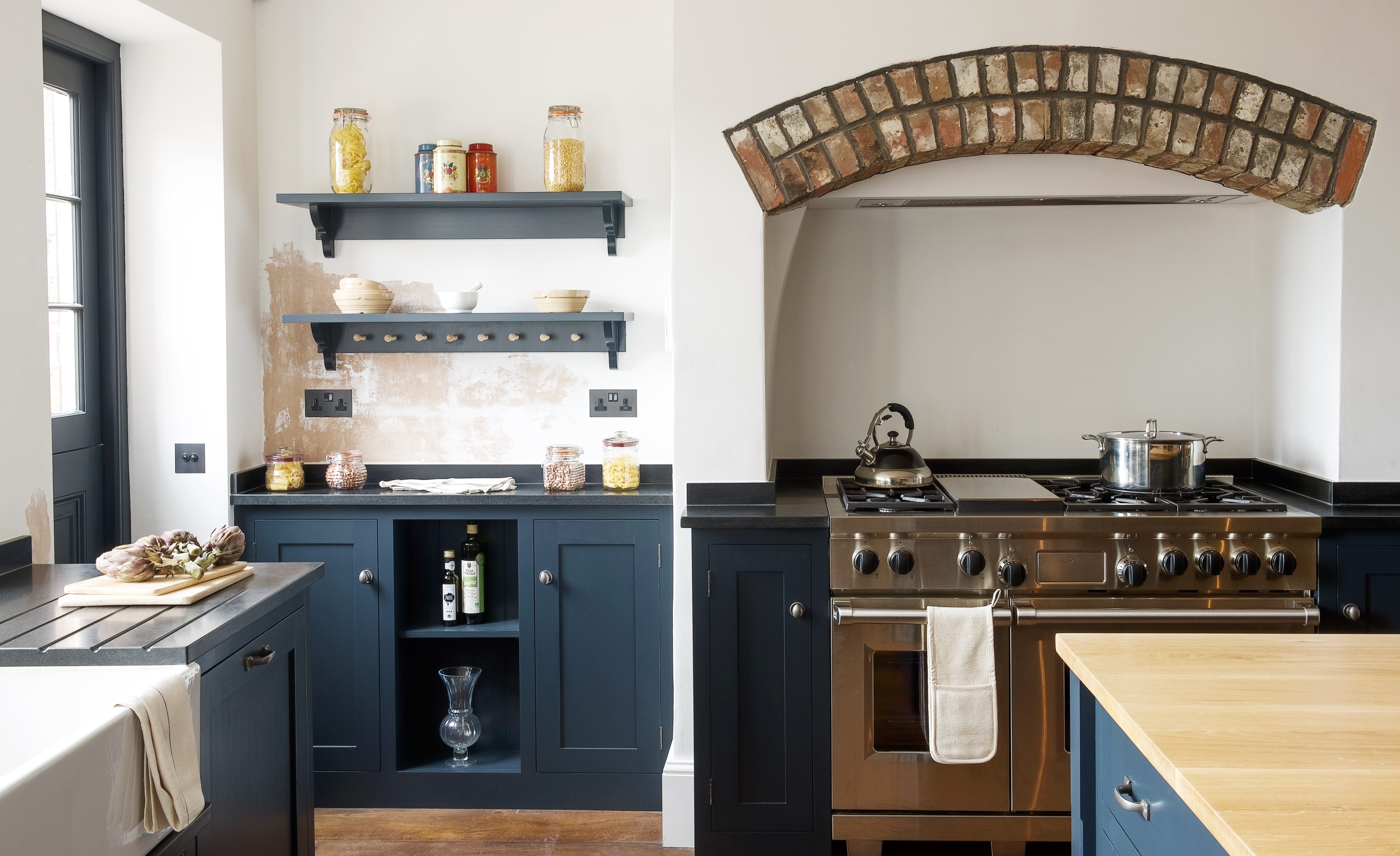 The Kingham Shaker collection is the perfect combination of these two ideals. It is the 'downstairs' work kitchen of the stately and historic houses so gratefully preserved by the National Trust.
The collection is designed with quality and functionality at the heart. Its beautifully simplistic and utilitarian aesthetic gives it a demeanour that sits so easily alongside the wonderfully poised Shaker furniture. Lending itself perfectly to most homes, it create a timeless feel. It is perfectly fitting with today's modern minimalism as well as working within a more traditional setting. There really is something for everyone in this bespoke shaker kitchen collection.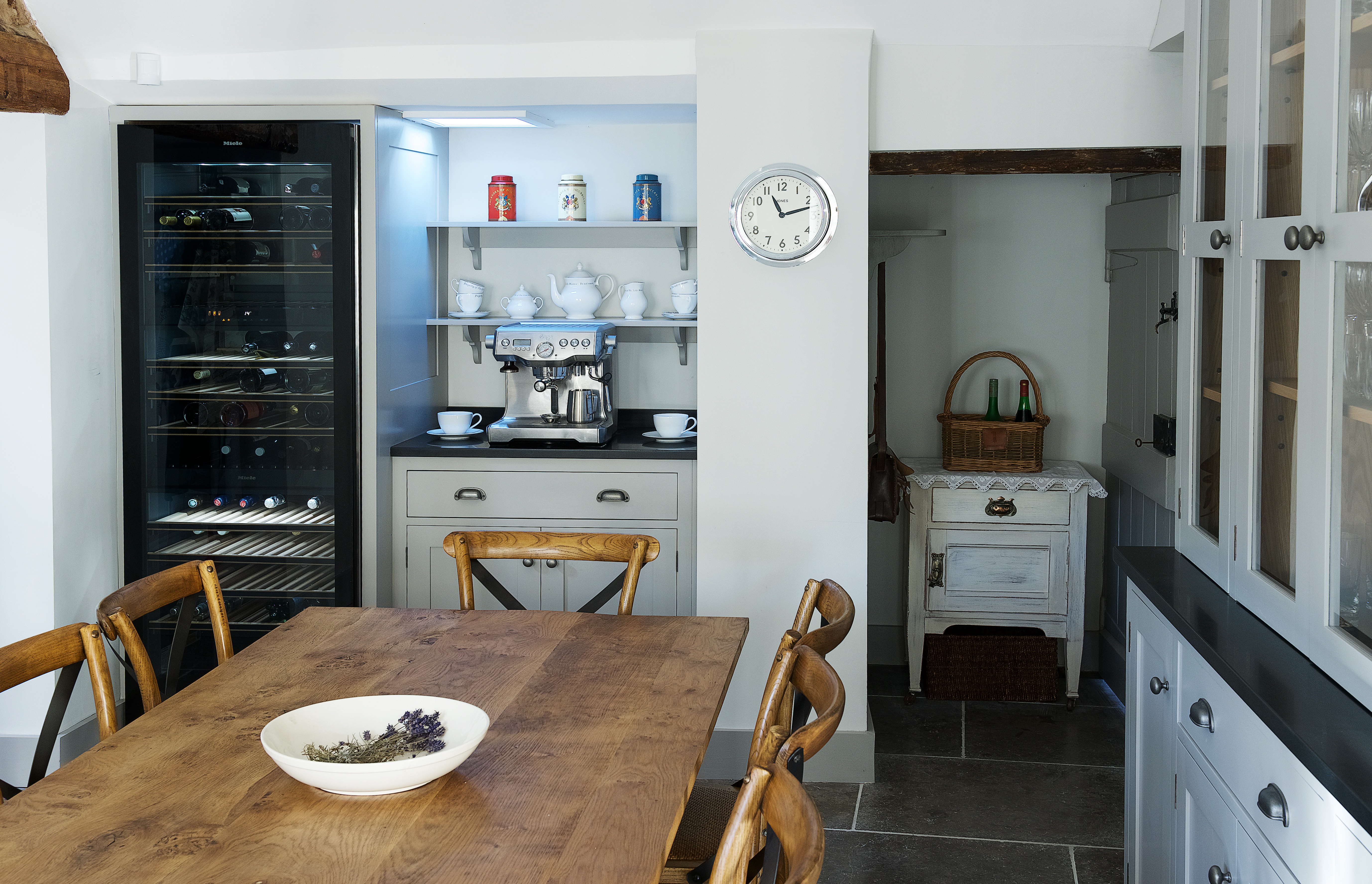 Free-standing elements are a perfect way to achieve the shaker-style in your kitchen. You can add completely free-standing elements, such as the kitchen island or a dairy cabinet, for example. The whole kitchen can also be given the Shaker look by keeping the cabinetry's structure and feet on show, rather than disguising it with kickboards or plinths. We love pairing butler sinks like those from Perrin & Rowe with this bespoke shaker kitchen collection to add to the 'downstairs' kitchen feel. Think paired-back, working-kitchen and you're there!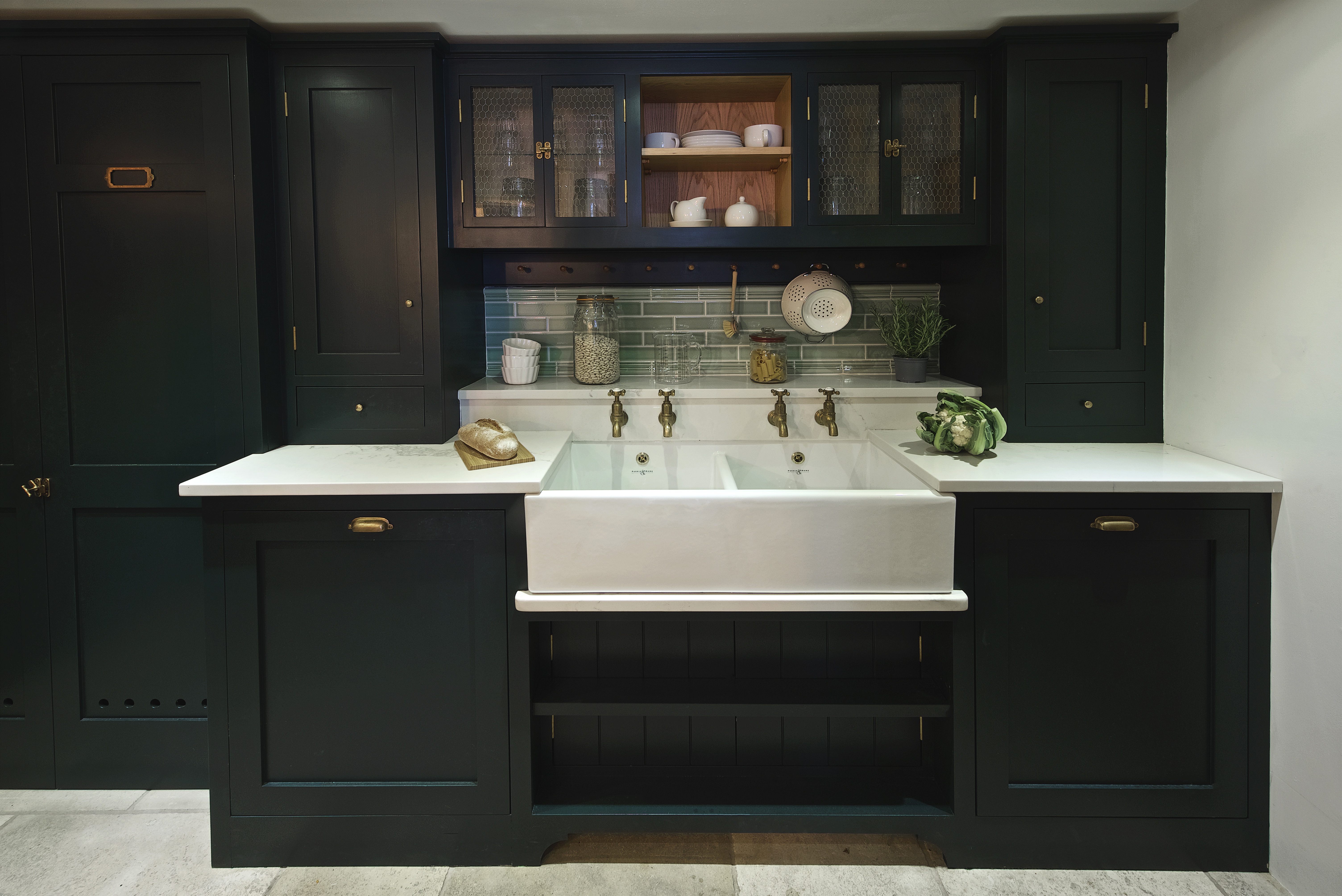 The Kingham Shaker collection is perfectly finished off with a hand-painted colour of your choice. Originally blues and greens were popular. And they still are today! Picture Farrow and Ball Railings or Little Green Paint Slye Blue. However, the bespoke shaker kitchen collection works equally well with more neutral choices such as white or grey, particularly in more contemporary homes.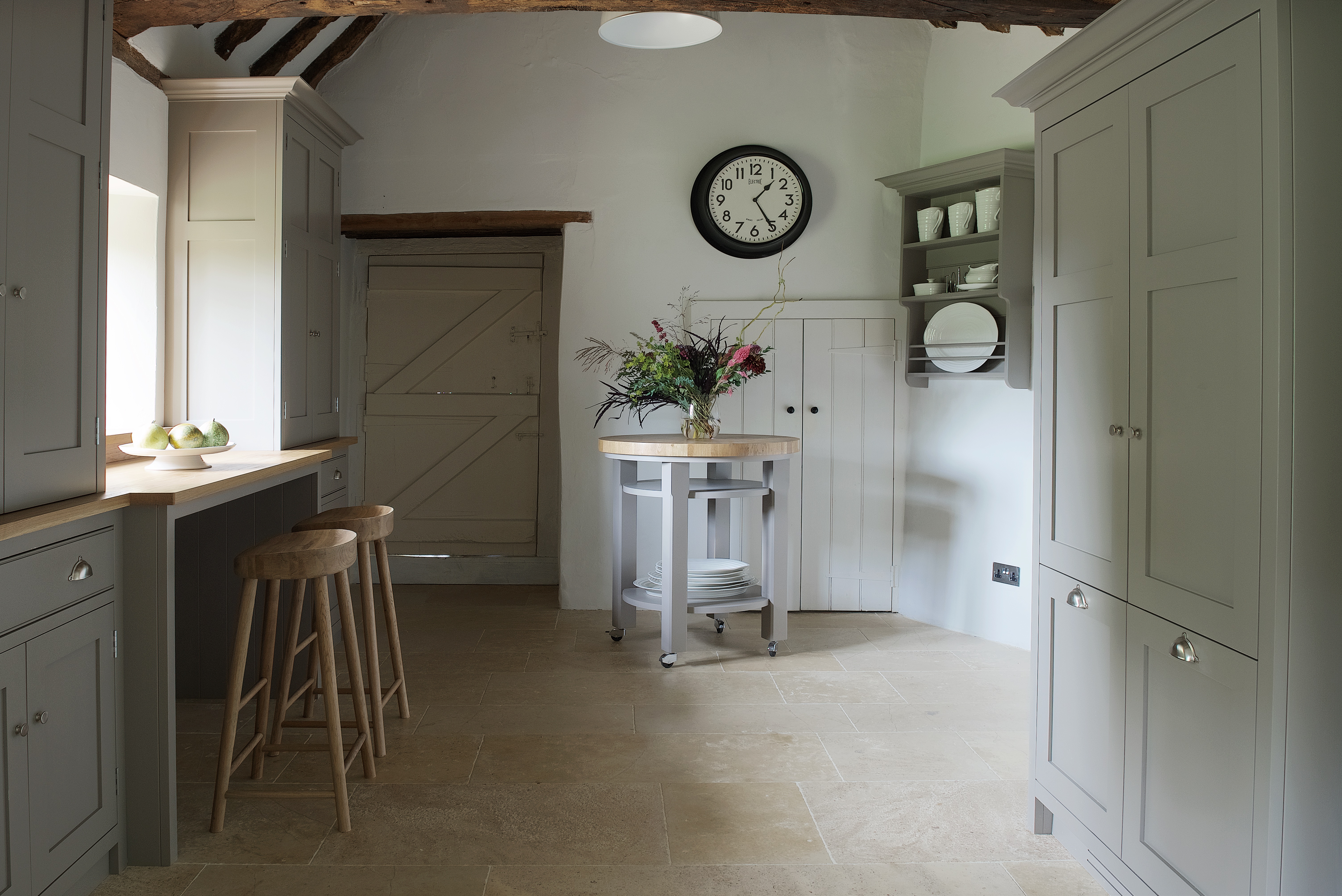 Whatever your style and your home, the Kingham Shaker Kitchen Collection has something to offer everyone. It can be kept minimal, true to its history. On the other hand, it can be combined with different elements to put your own twist on it – for instance, glass elements, or industrial lighting. The simplicity can stand alone or become a canvas for you to add to. We love the collection because of its flexibility. This is why it is such a popular choice with our clients. Similarly, the style works equally well in adjoining rooms like utility rooms and pantries.
In short? Our Kingham Shaker collection is simple, functional, beautiful, timeless and flexible. Who says you can't be a master of all trades!