A 'Kingham' Shaker Gem in Godalming
A 500 year old house with the original builders' stone plaque set in the front to prove it!
The clients had set themselves a target of two years to find their dream country home. And it took them all of a week! They received details of a range of properties from agents that first week and this 500 year old beauty was amongst them. Fast forward to the day after the viewing: their offer was accepted and the dream home was theirs.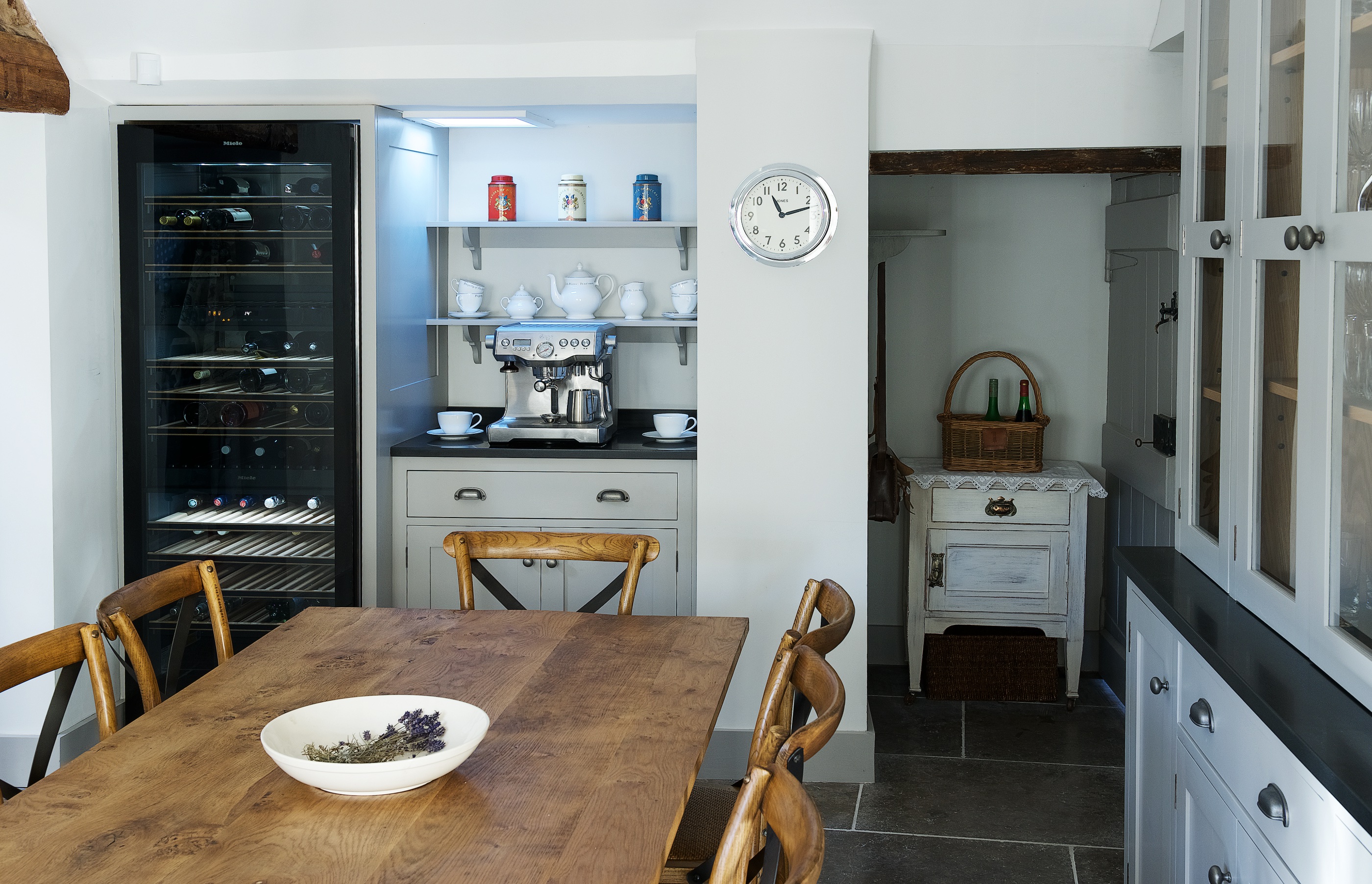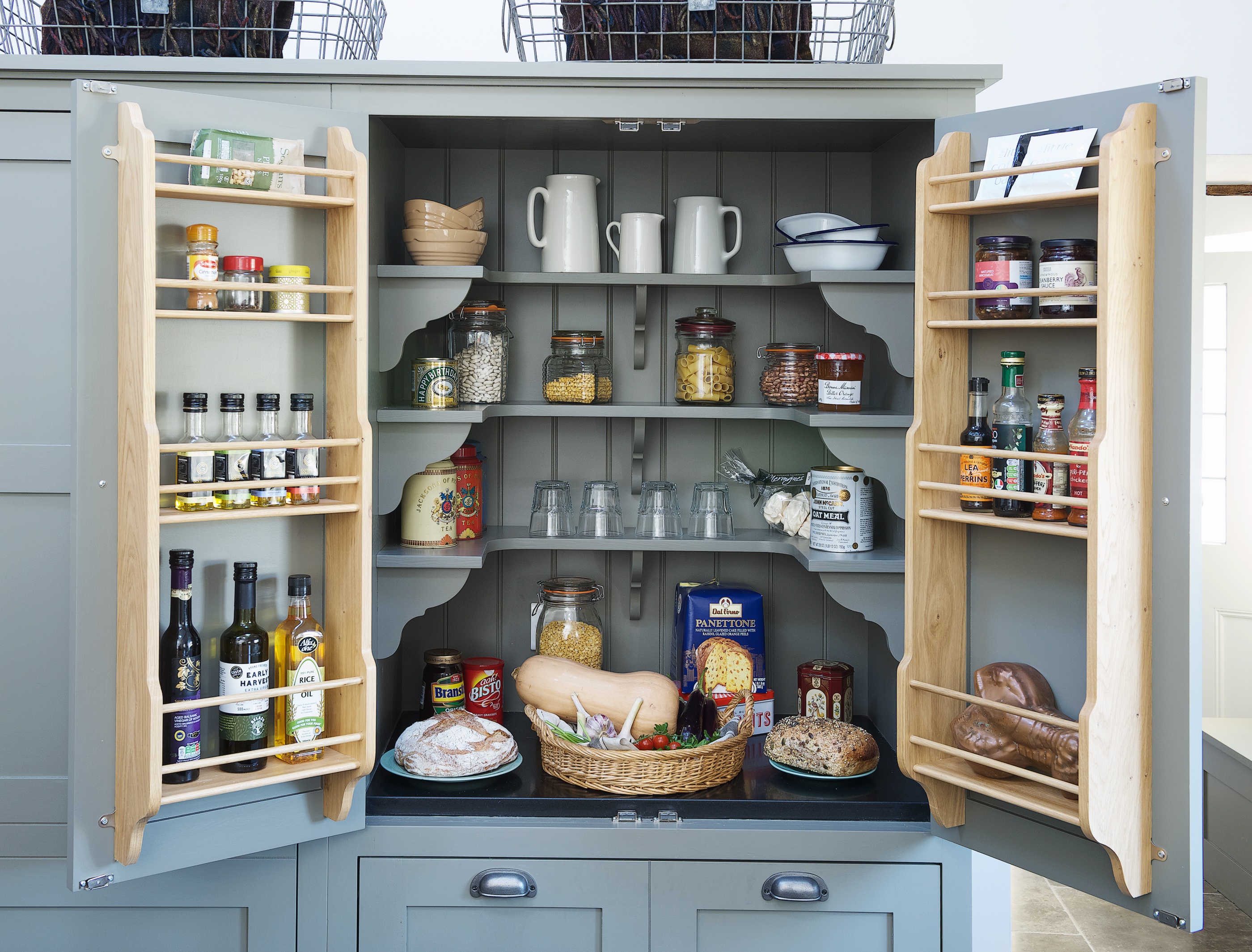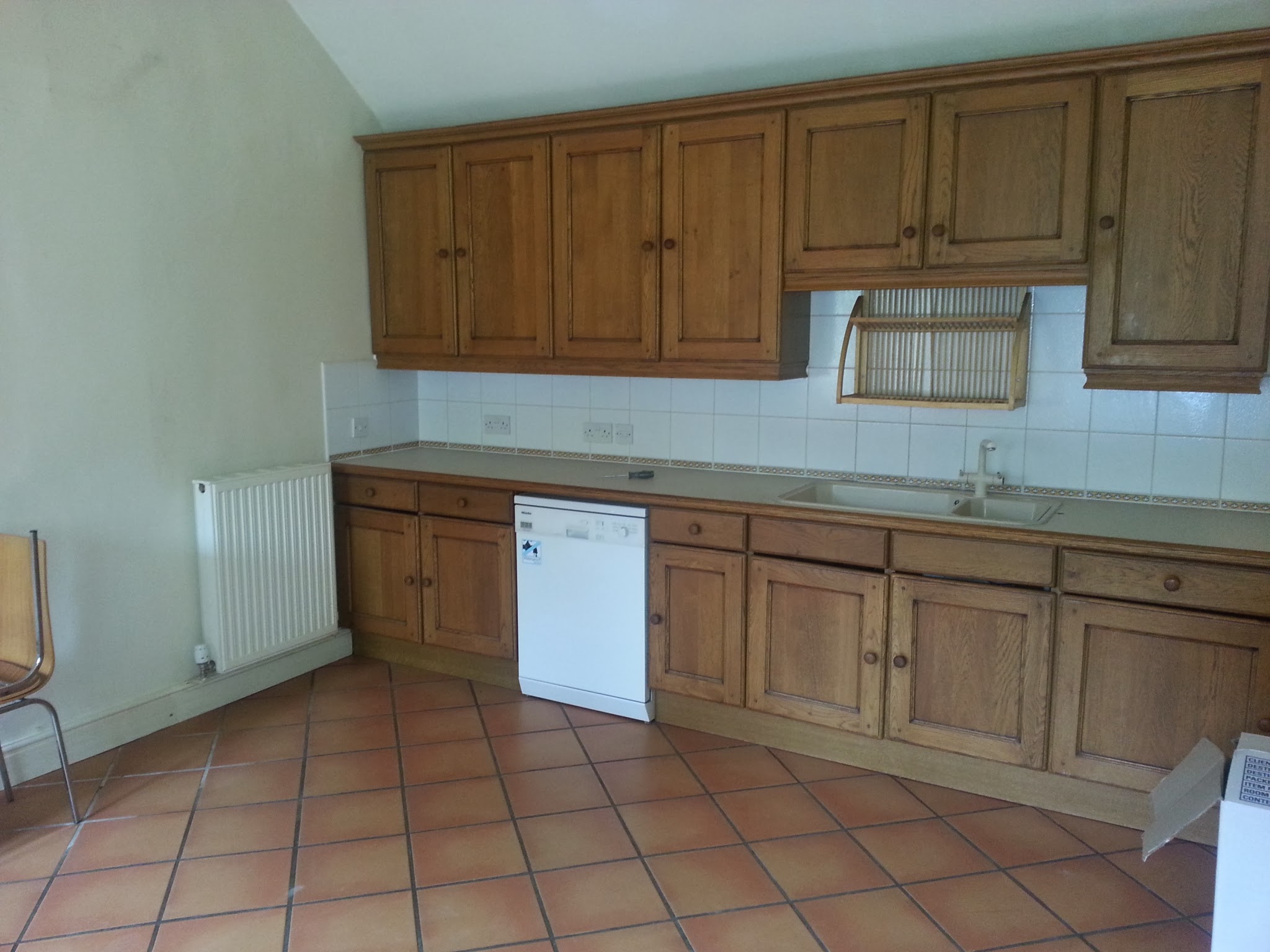 The home was inspiring; still so gloriously full of character after 500 years. The cherry on top was the extensive gardens: a truly idyllic setting for a new life in the English countryside.
A quick aside from kitchens: I was shown the upstairs and I observed something truly amazing, the whole of the first floor's original floor boards were intact, and when I say original I mean 500 years old. There was nothing on earth that could replicate the glorious patina created by all those years of gentle wear. With time, the floors had ever so slightly bent and bowed creating this fantastic gentle undulation. It's hard to describe in words the sheer beauty of them, it really was something special.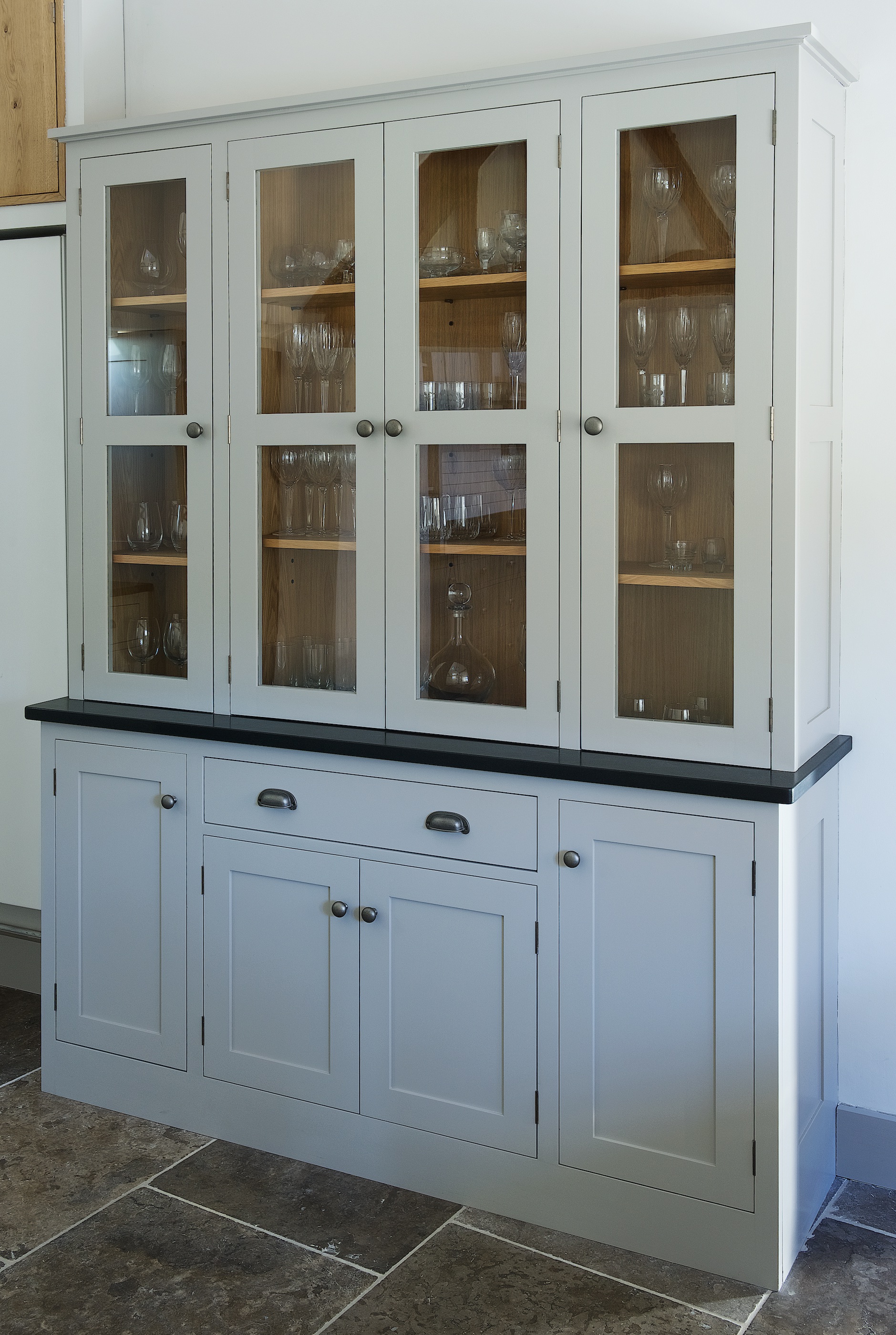 Anyway, back to our project! The initial design meeting was scheduled so we could start on the layout of the kitchen, the dining area and the utility come boot room. Working hand in hand with the clients, who had wonderfully clear ideas on how the rooms were going to look, we finalised all the details including colours and finishes. These were agreed and completed in record time: about one coffee!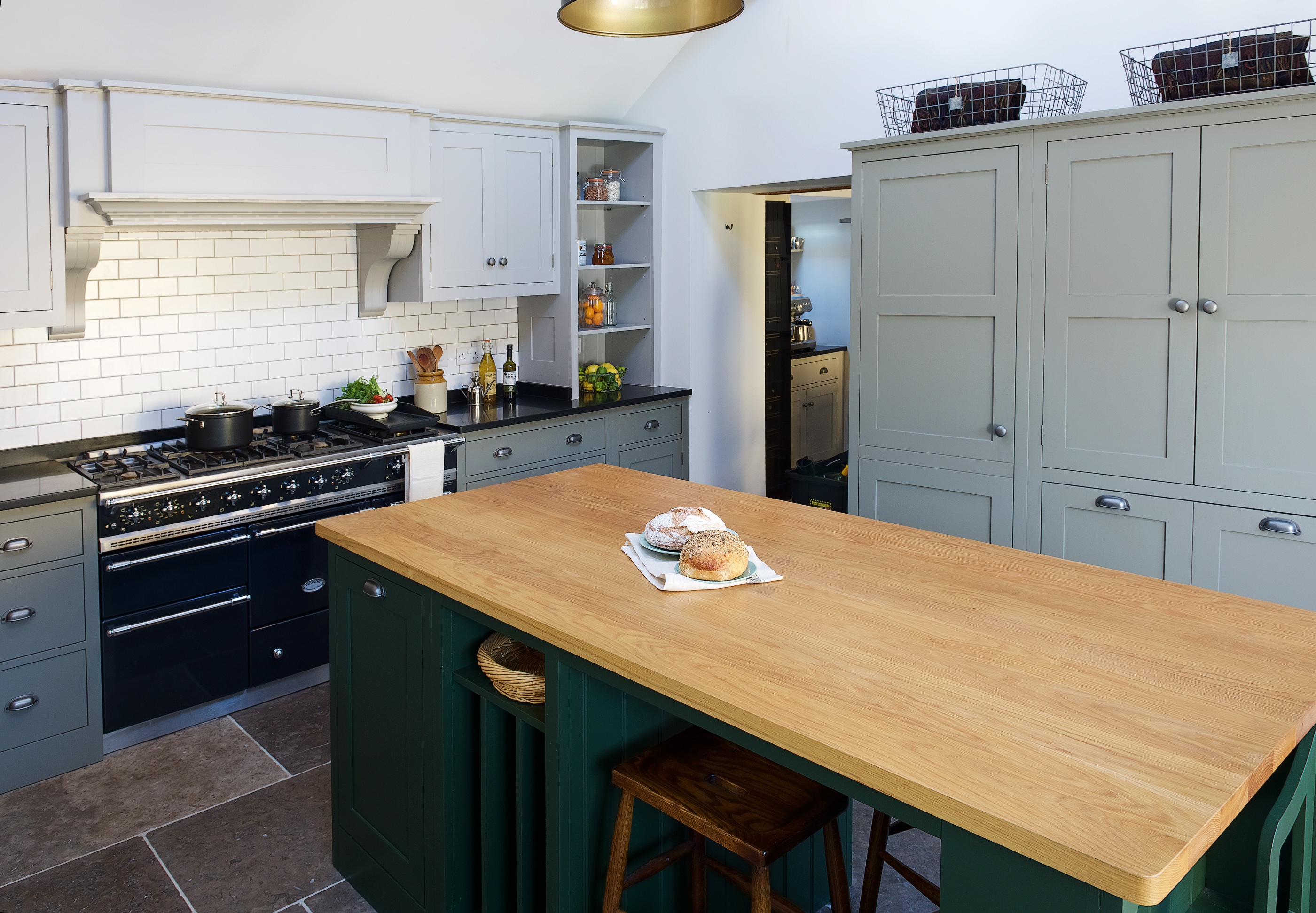 Over the next few months, Charlie kept a close eye on how the restoration was progressing so he could schedule the installation of the cabinetry. Apart from a three month delay due to bat droppings being found and a preservation report carried out, the building works were completed smoothly and they were finally ready for us!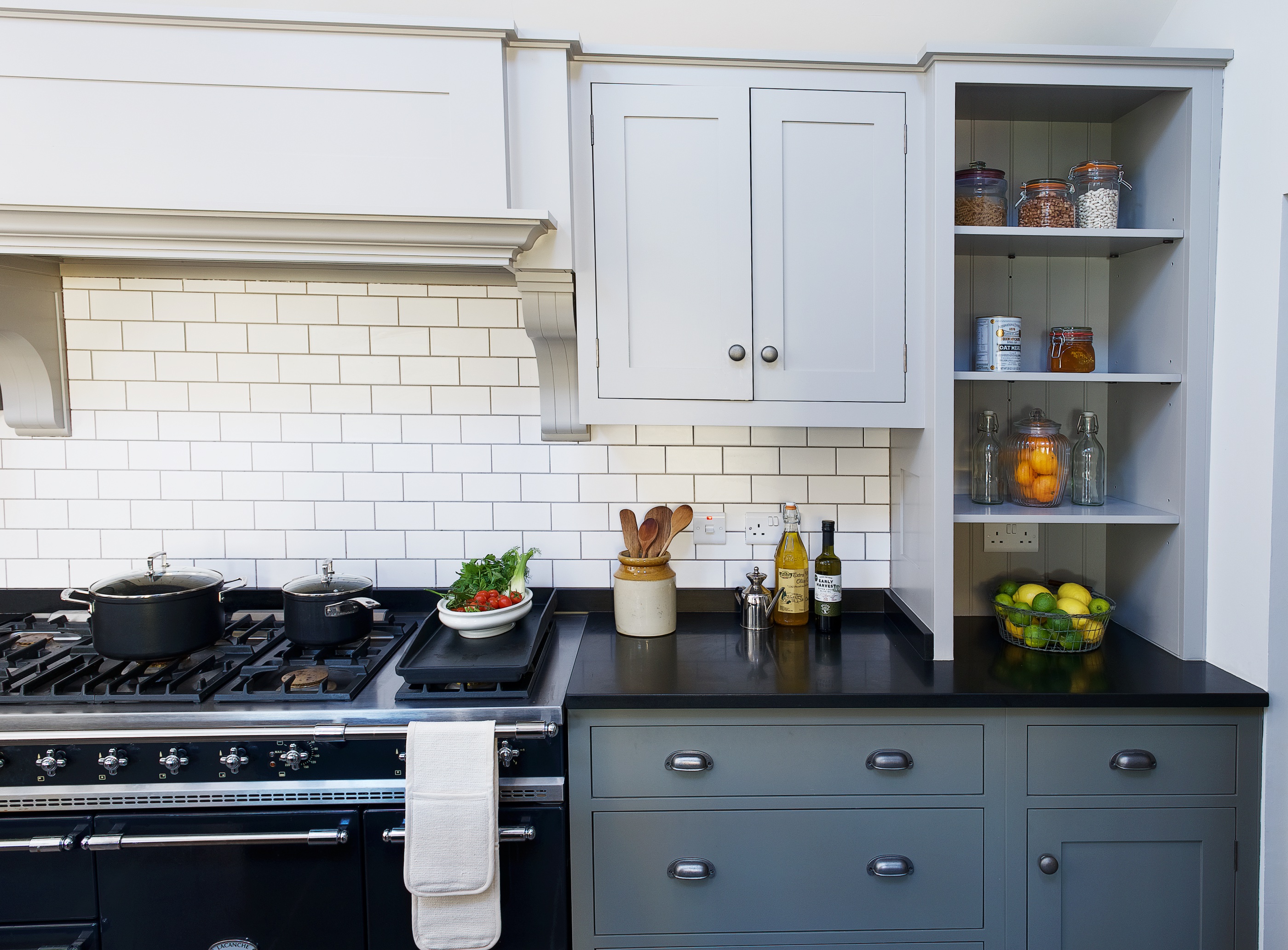 Now the project is completed, we think the images speak for themselves, along with the clients' joy and total satisfaction. Maybe this can serve as inspiration for your Kingham Shaker kitchen!