The Hardworking Utility Room
Wishy washy!
Conveniently tucked away, why should this practical space be the "Ugly Duckling"? This often neglected and obscure room can very easily become your little hidden gem. We can take those stacked up washer and dryers and transform this messy area into a real beauty and a bespoke utility room to be proud of.
With the addition of a sweet little Belfast sink, bridge taps and a raw oak or Cararra marble top; counterstanding cabinets from any of our collections, but especially from our Shaker collection, with our exclusive shaker handles taken from original patterns over 300 years old and cast iron bracketed shelves; the simplest of cornices and a pullied Sheila Maid airer; you now have something very special you will want to show off (or at least not be afraid to venture in to)!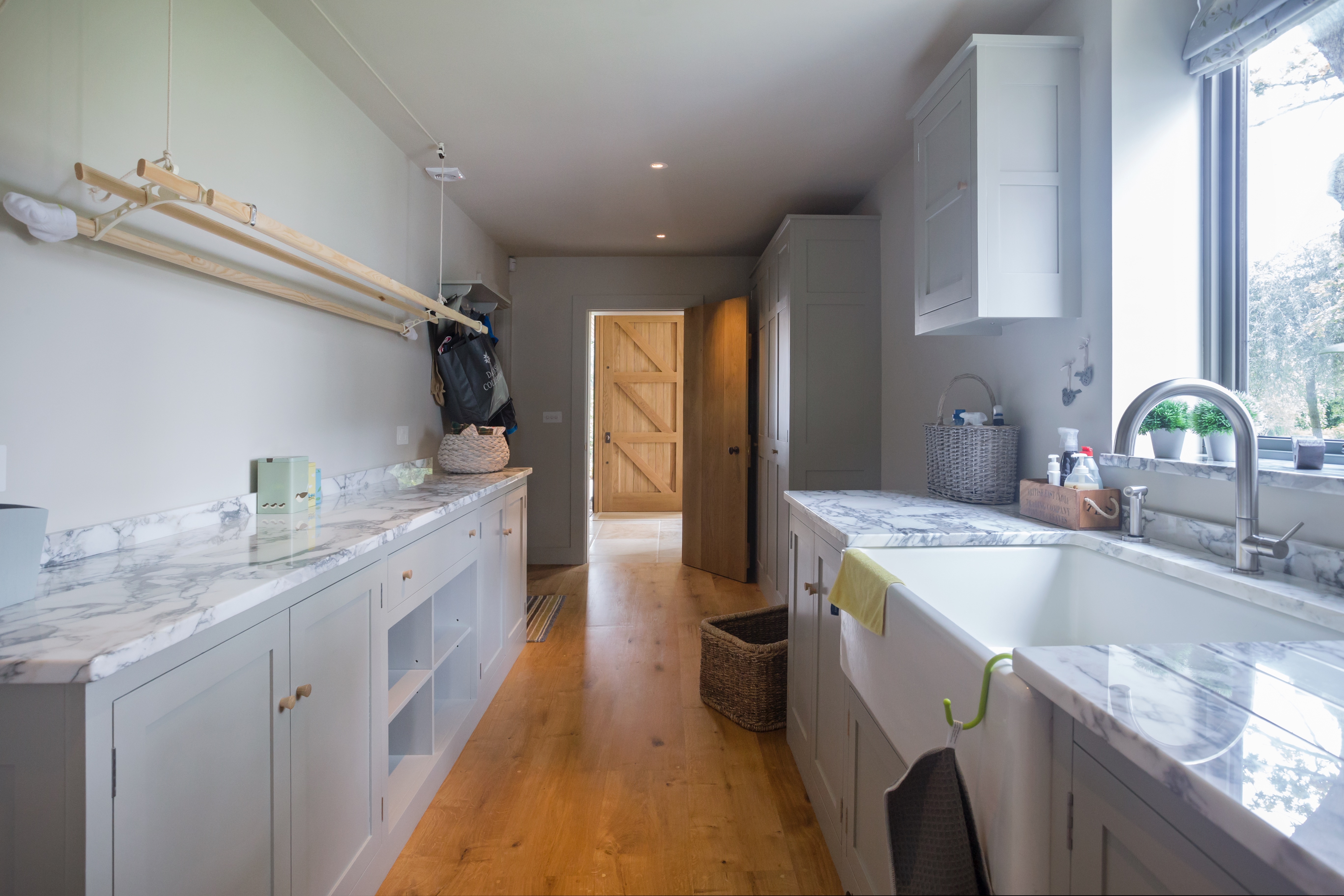 Perhaps even more so than in the main kitchen, order is key in a utility room: we won't let kitchens steal the show! Storage and organisation is what you expect from a bespoke utility room. This will make it a functional space where everything has its place and where each detail works towards making the cleaning, laundry and other domestic work that little bit easier.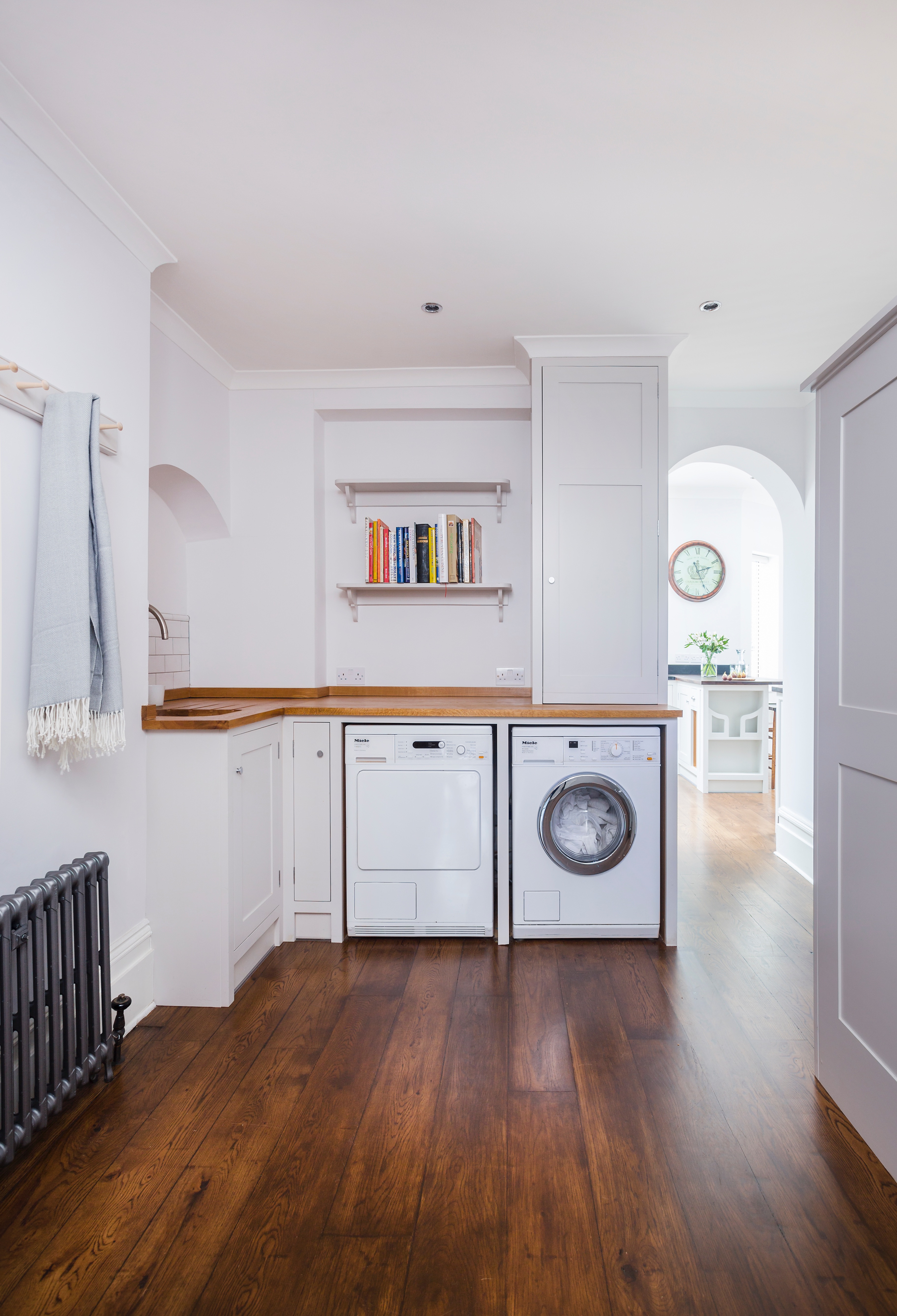 From wall-mounted airers to pull-out drawers for storing cleaning products and custom handmade joinery, our unique and bespoke utility room cabinets can do it all. We can house the washing machine and tumble dryer at a raised height with a pull out platform to place your basket on at a most convenient height. Ergonomically designed to prevent basking spine issues, there are solutions for all your utility needs.
Your bespoke utility room shouldn't just be an extension of your kitchen. It should be close by but it needs to have a clear purpose and it should give you space to hide away the things you do not want in your main kitchen area. This is probably more important than ever to our clients as open plan living-kitchen spaces have become popular and make it harder to hide the clutter!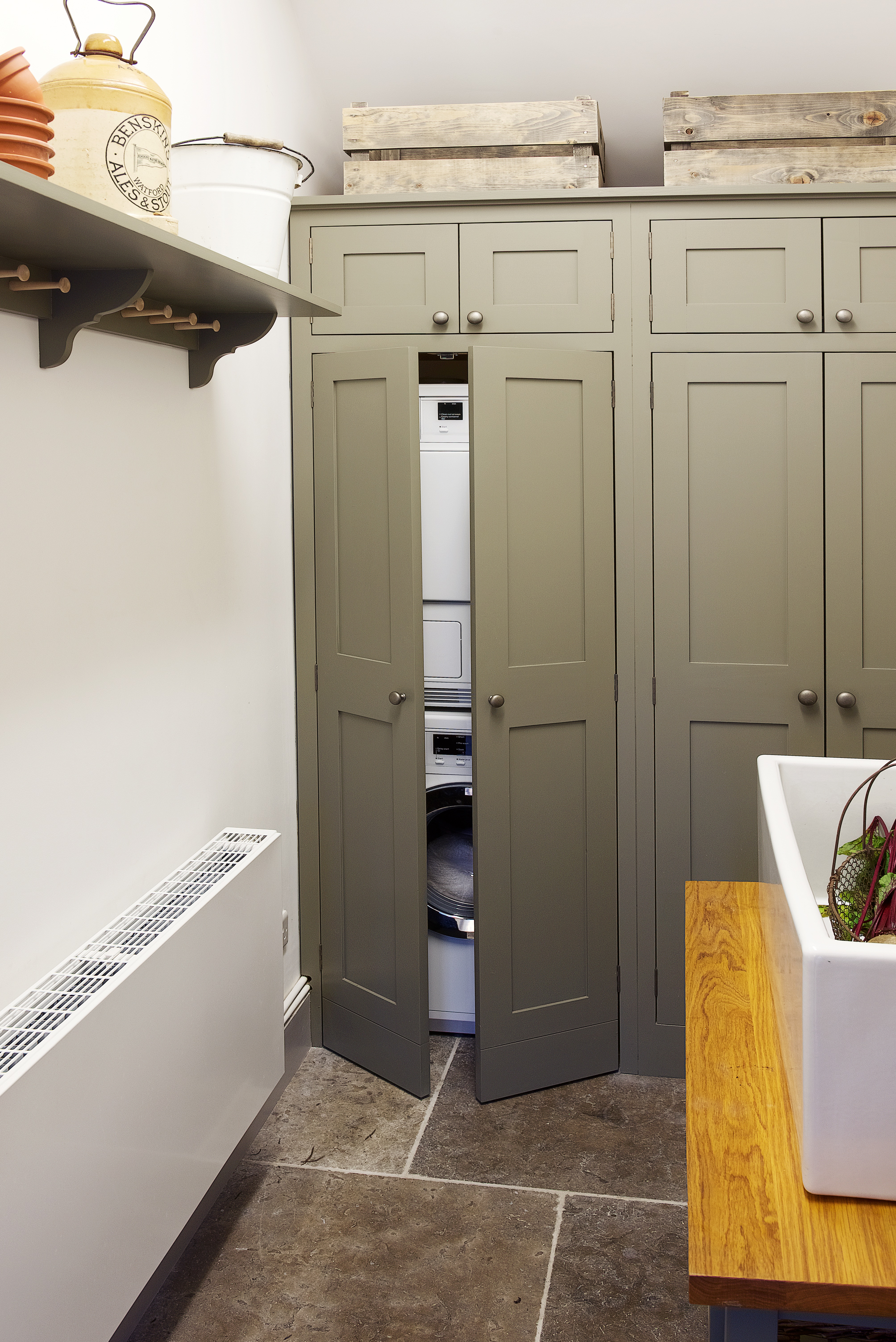 Many utility rooms have dual purposes: they double up as boot rooms or additional larder or freezer space, or even bike storage . Although most important of all, we think, is that tall cabinet where the ironing board and hoover can be stored away! This is where purposeful and intentional design is key. If laundry is to be a main use of the room, then thinking about things like underfloor heating, an ironing area or drying racks is essential. You might even want to add one of our divine linen presses if the space allows.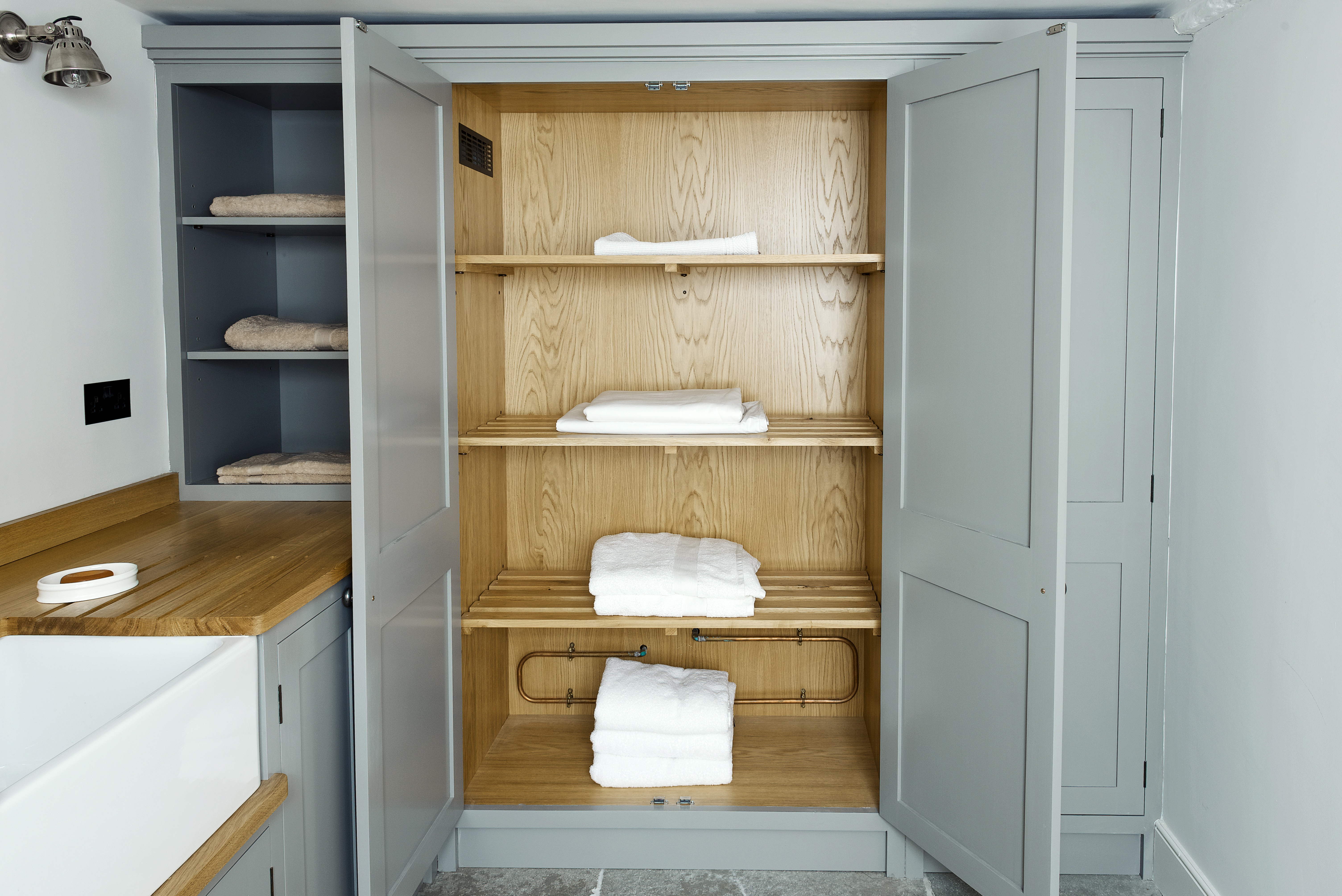 The utility room can be a game-changer in your home, making chores easier and, even, more enjoyable! It all comes down to clever planning of the space, particularly if the room is small: space-saving ideas and clever storage are key alongside, of course, a beautiful aesthetic.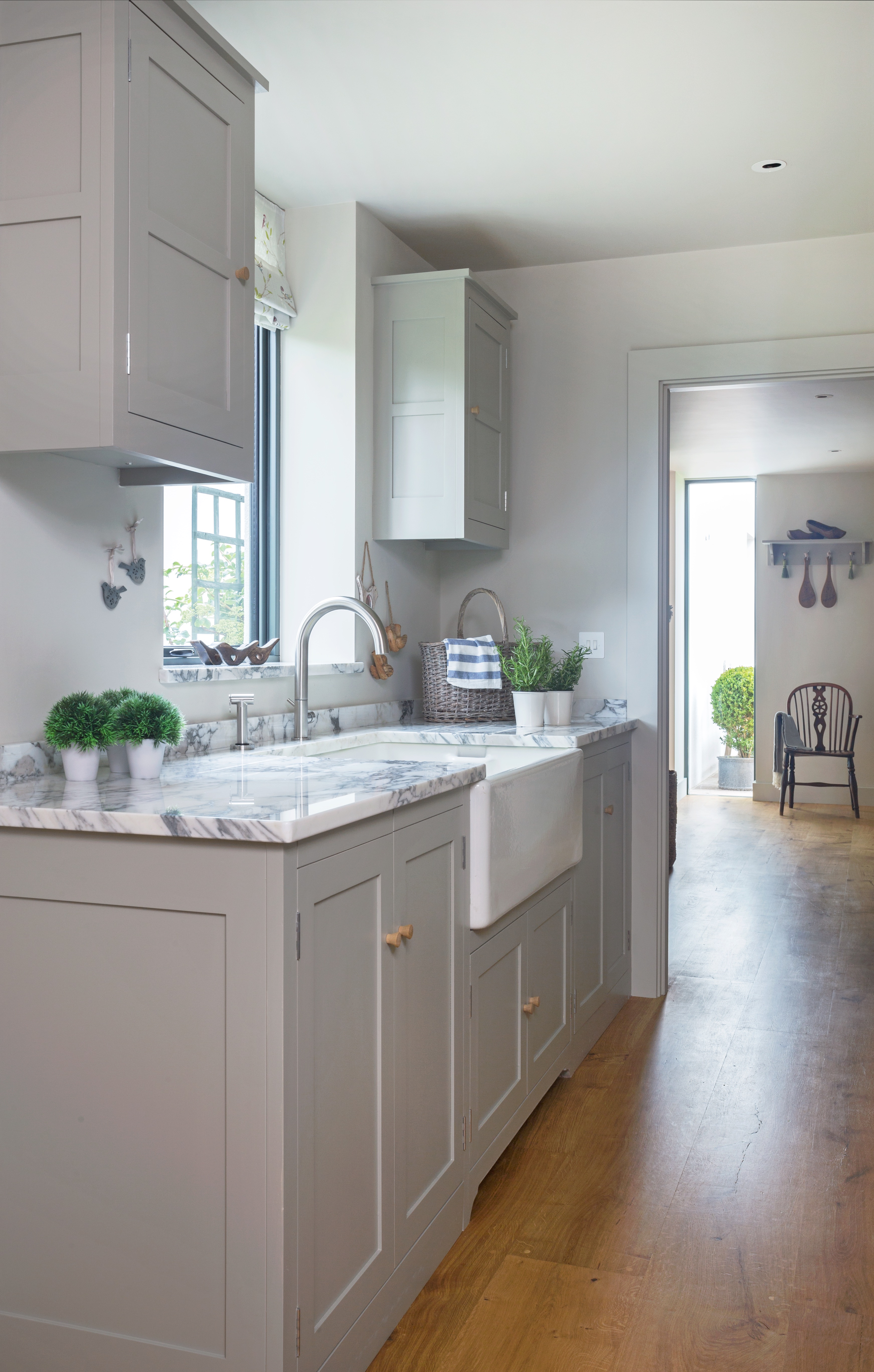 We can't help with the ironing but why not try us and see what we can do to make your 'wash day' just that little easier and ordered?
To read more about our full offer of bespoke kitchens, head to our homepage for inspiration!