Our Bespoke Breakfast Pantry Cabinet
Or as we call it: the Tea & Toast cabinet, your very own 'Central Perk'
Exclusive membership right here in your very own handmade bespoke kitchen, always a table free, something you want to read, no wait for the barista to ruin you day with a concoction that barely resembles your favourite first fix (deep breaths, no death stares today)!
Right here, in one of our tantalising Tea & Toast cabinets, is where you are going to find your morning fix. These handmade bespoke breakfast pantry cabinets, crafted (like a good cuppa should be) exclusively to your order, are something of an honour to bear and a joy to behold. You can chose a shaker style or more modern twist or even an industrial-inspired look.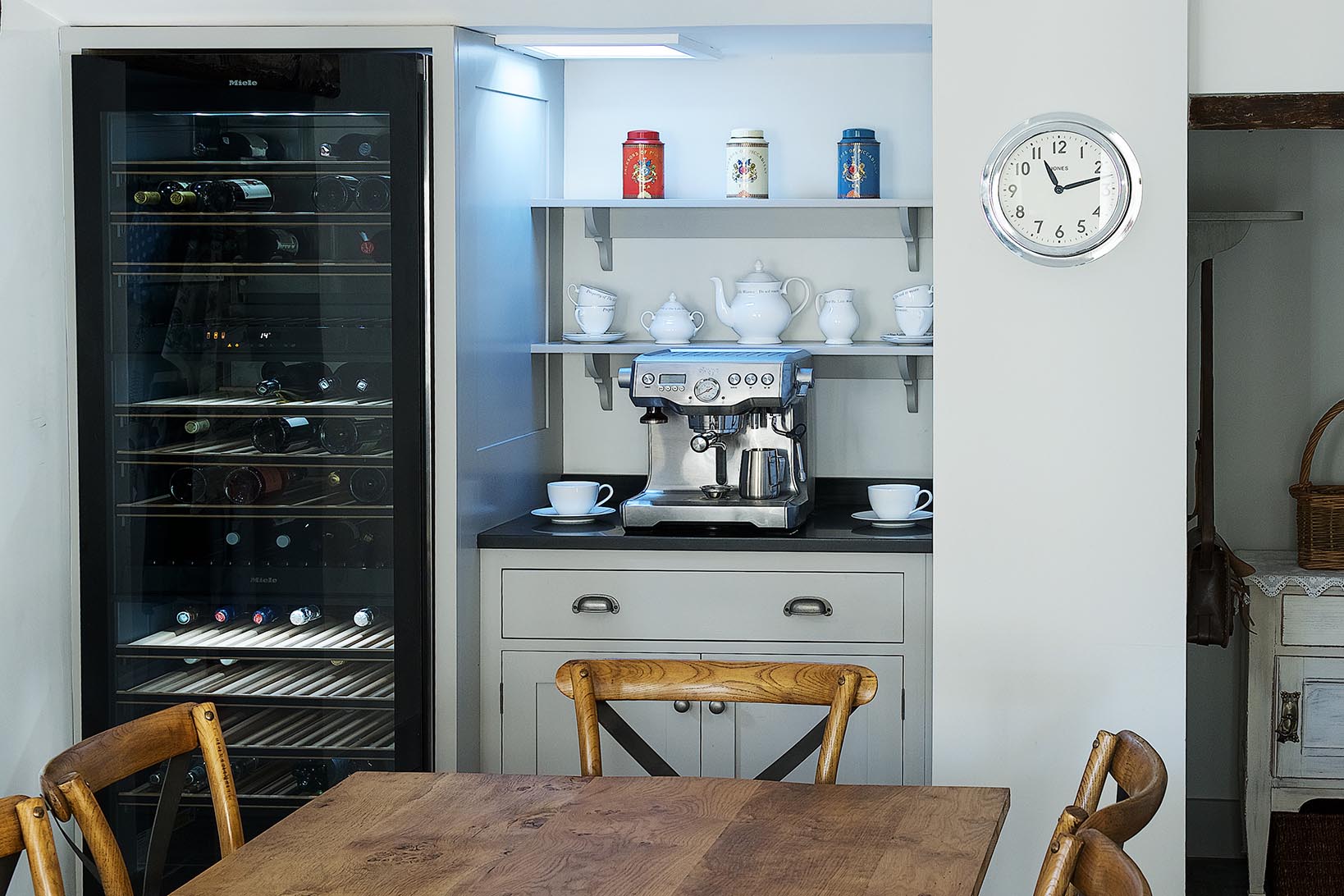 Revel in their beauty as you relax back into your cherished club chair with a freshly infused blend of leaves or a comforting cappuccino and just sink into your very own little world of peace and calm.
Is a bespoke breakfast pantry not the perfect place to gather all those lovely jams and honeys, Earl Greys and Arabicas, freshly baked sourdoughs and croissants? Who could resist the smell of freshly ground coffee with some hot buttered toast or crumpets and you favourite topping?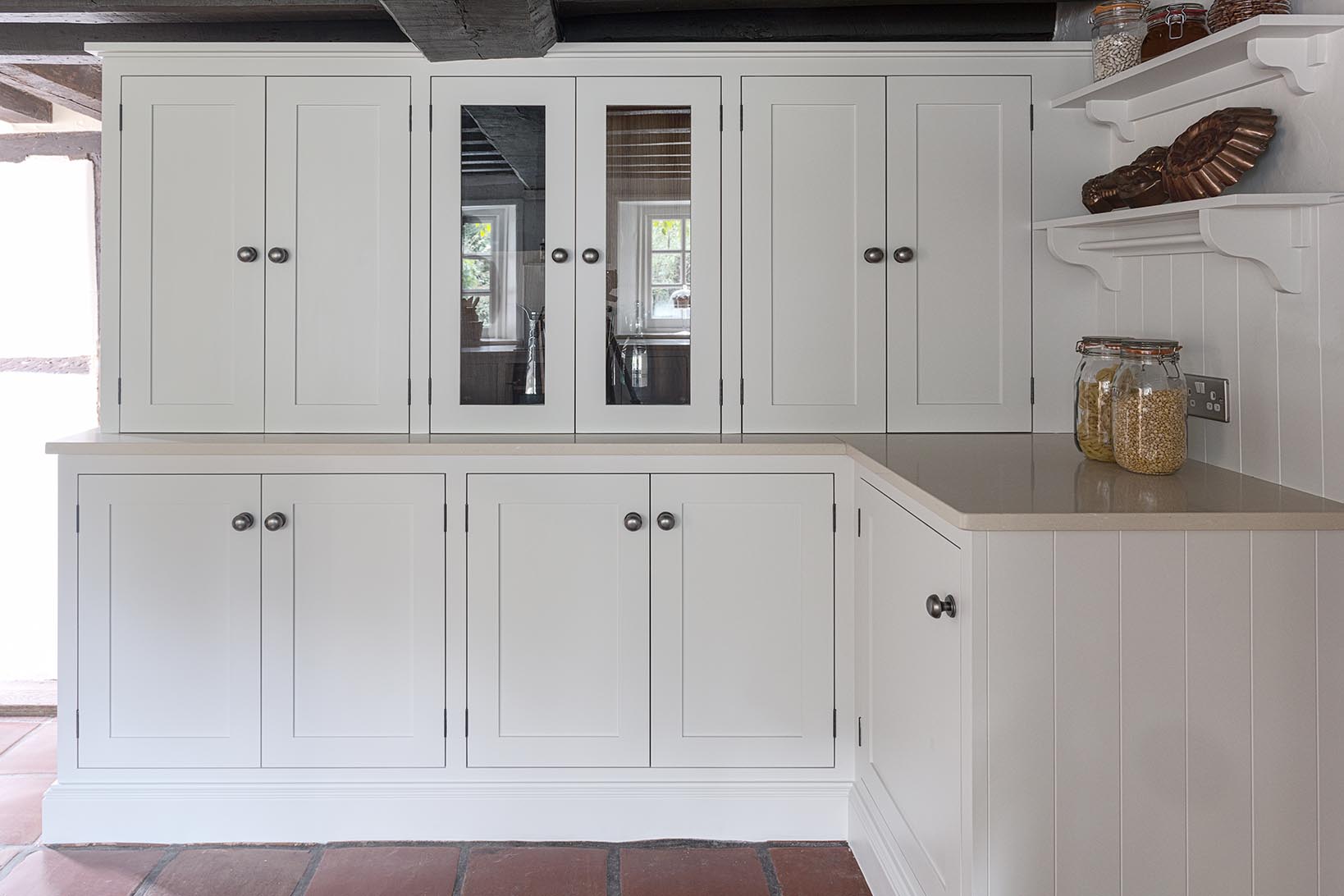 Our custom 'Tea & Toast' cupboard creations will take you on a journey deep into your comfort zone if you let them. So just sit back and enjoy the ride. The added bonus, as if their style and grace wasn't enough, is the clutter free worktops. Don't we all love a bit of organised heaven!
The uniquely gorgeous interiors of one of our bespoke shaker style kitchen cabinets can be arranged especially to your liking and to meet your requirements. We design them to incorporate all the elements that go towards finishing this haven of tranquility and bliss.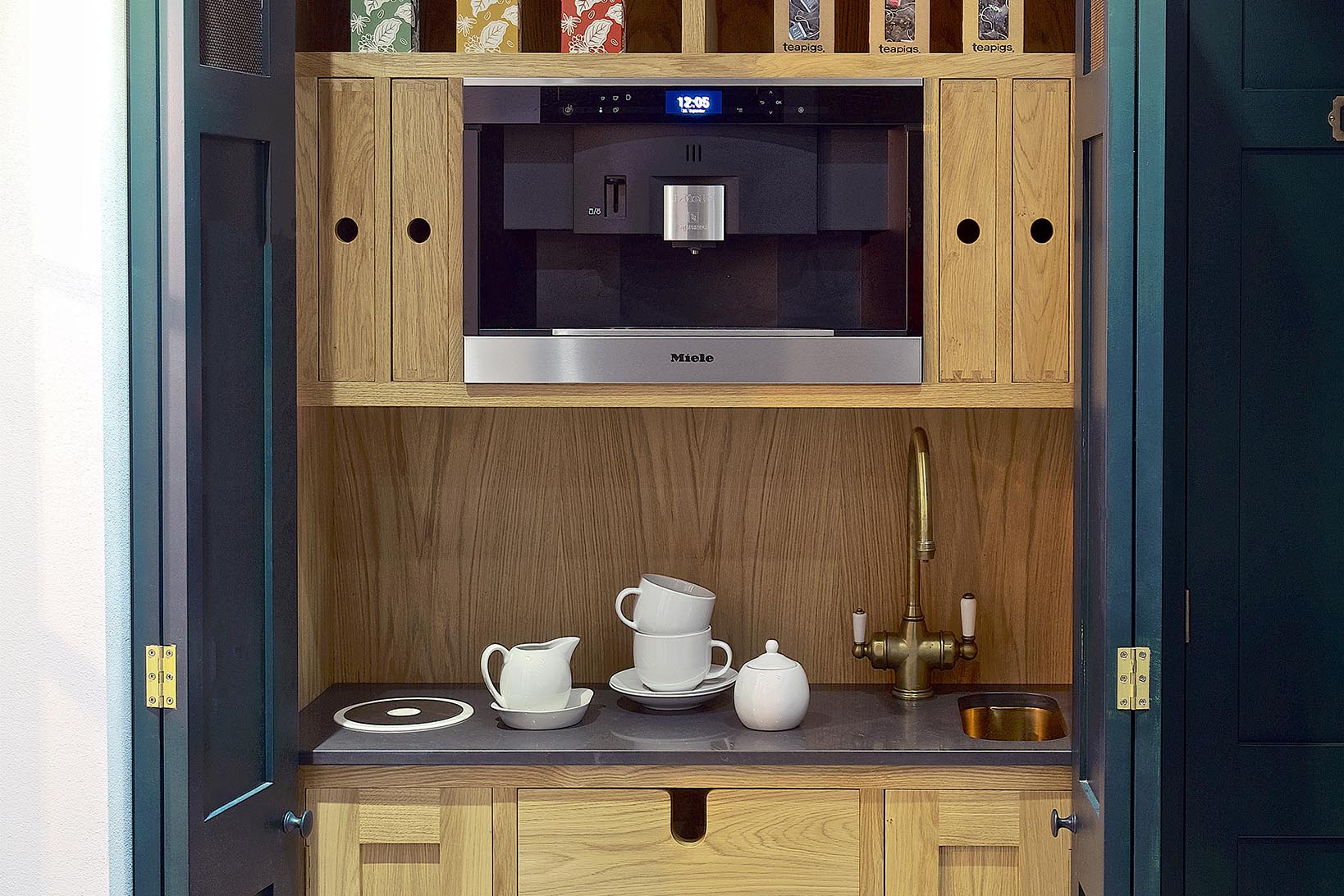 The choice is yours. No need for a kettle when you have a boiling water tap, a drainer and a prep sink, a Nespresso coffee machine with a Dualit toaster. Add some china racks, cubby holes for the Twinnings, or even a mini fridge that will save you time consuming trips to the Sub Zero (first world problems)!
That about completes the creation of your perfectly private and unique mini cafeteria right there in your own home. You might need to get your own loyalty cards made up.
The smartest of 'Home Brew' kits – how cool is that! What caffeine addict could be without one of these?
For more inspiration and our full bespoke kitchens offer, visit our homepage.