Where does one keep the fine English bone china?
A scullery? In a modern day home? Why? Well, why not. Yes, we think it works perfectly and not just in Victorian homes.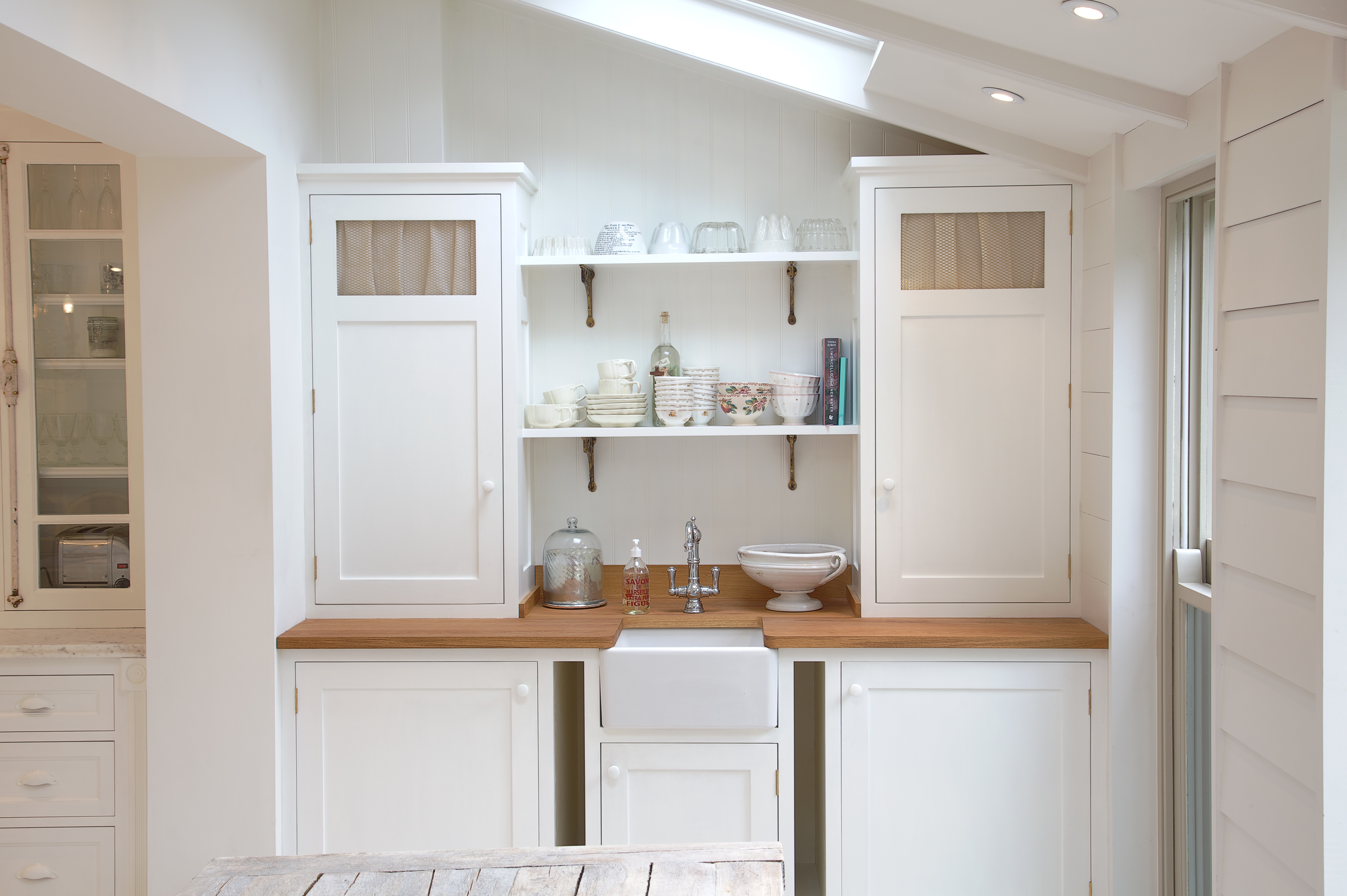 The scullery is having a bit of a revival and we aren't surprised! Originally, sculleries (from the French 'esculier', literally meaning to wash plates) were an ante room next to the kitchen for washing and storing dishes. This is perfect for today's lifestyle! People are often entertaining for larger numbers and don't want the ensuing 'collateral' mess to ruin the ambience of a well planned and perfectly executed party. They don't want the desired atmosphere to be put at risk, especially with the current open plan home trend. A bespoke scullery gives you a hidden space for all the clutter of prepping and cleaning up when you are in full swing or simply feeding a large family. It is the backstage to the main stage.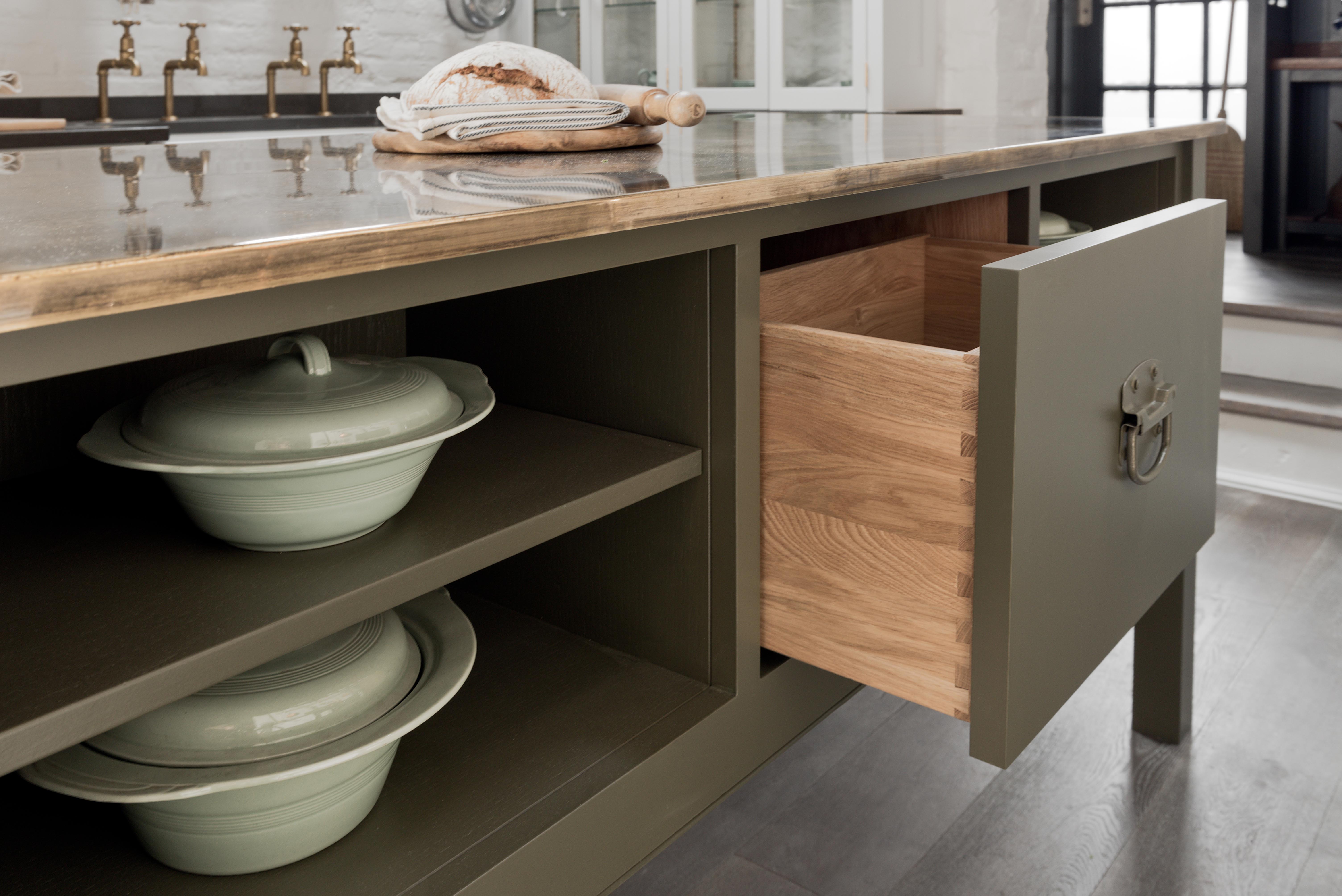 A bespoke scullery can be a completely separate room, or a screened-off area, depending on how flexible you want the space to be. Your mixer and other gadgets can also be kept at hand without cluttering the main kitchen workspace. You might just prefer to retain a sense of organisation and calm rather than clutter. If you, or your children, are keen bakers, it can also be somewhere to kneed, flour and roll without worrying about messing up the main arena.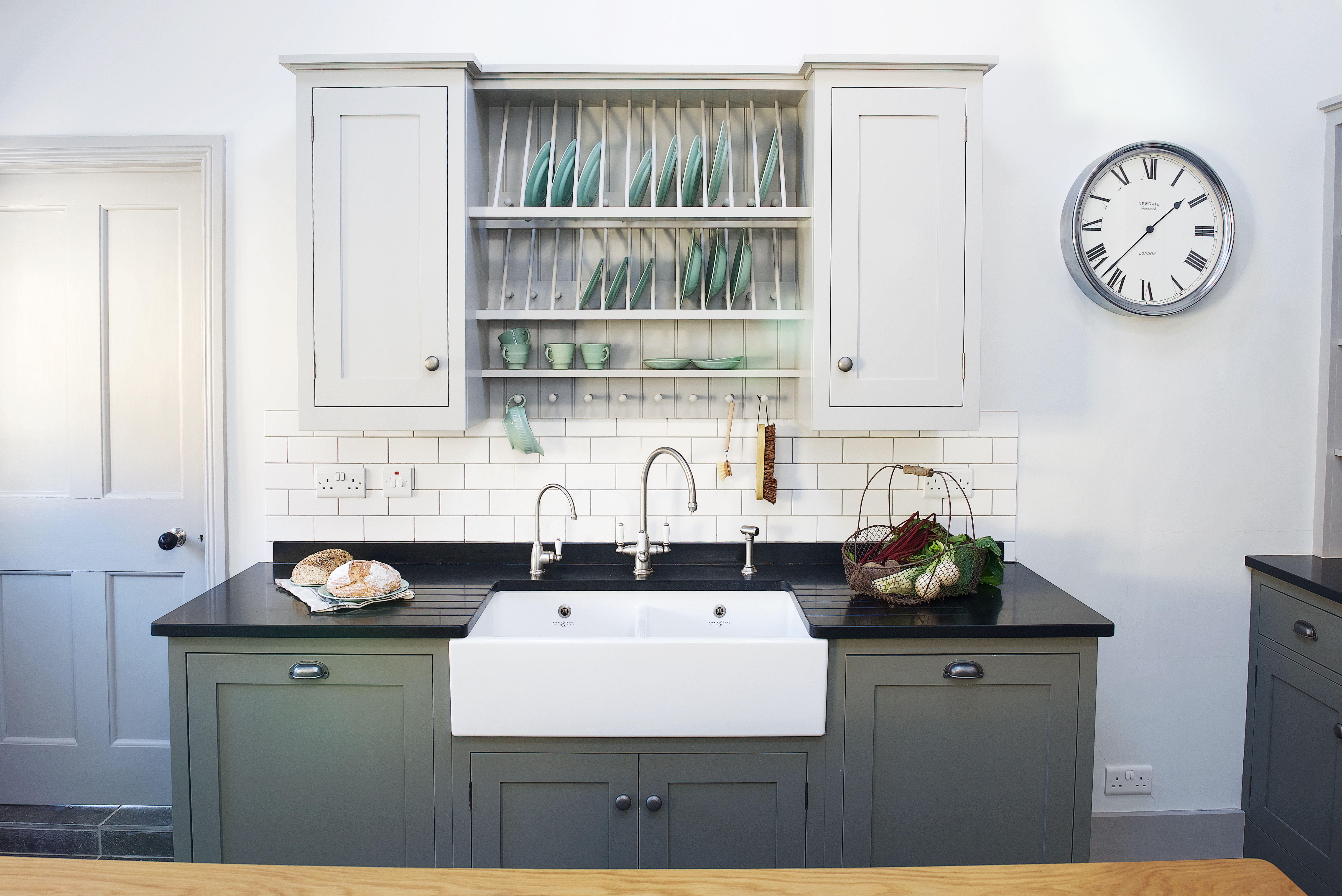 What on earth do you furnish this room with? We always start with a rather large Perrin & Rowe shaker butler sink. Then comes the set of aged brass deck-mounted taps with the dutiful hand rinse. Perfect for dealing with all those monster pots that just won't fit in the dishwasher no matter how hard you try! A little aside: in the original sculleries they used teak sinks as there was less damage to the finest crystal and crockery this way.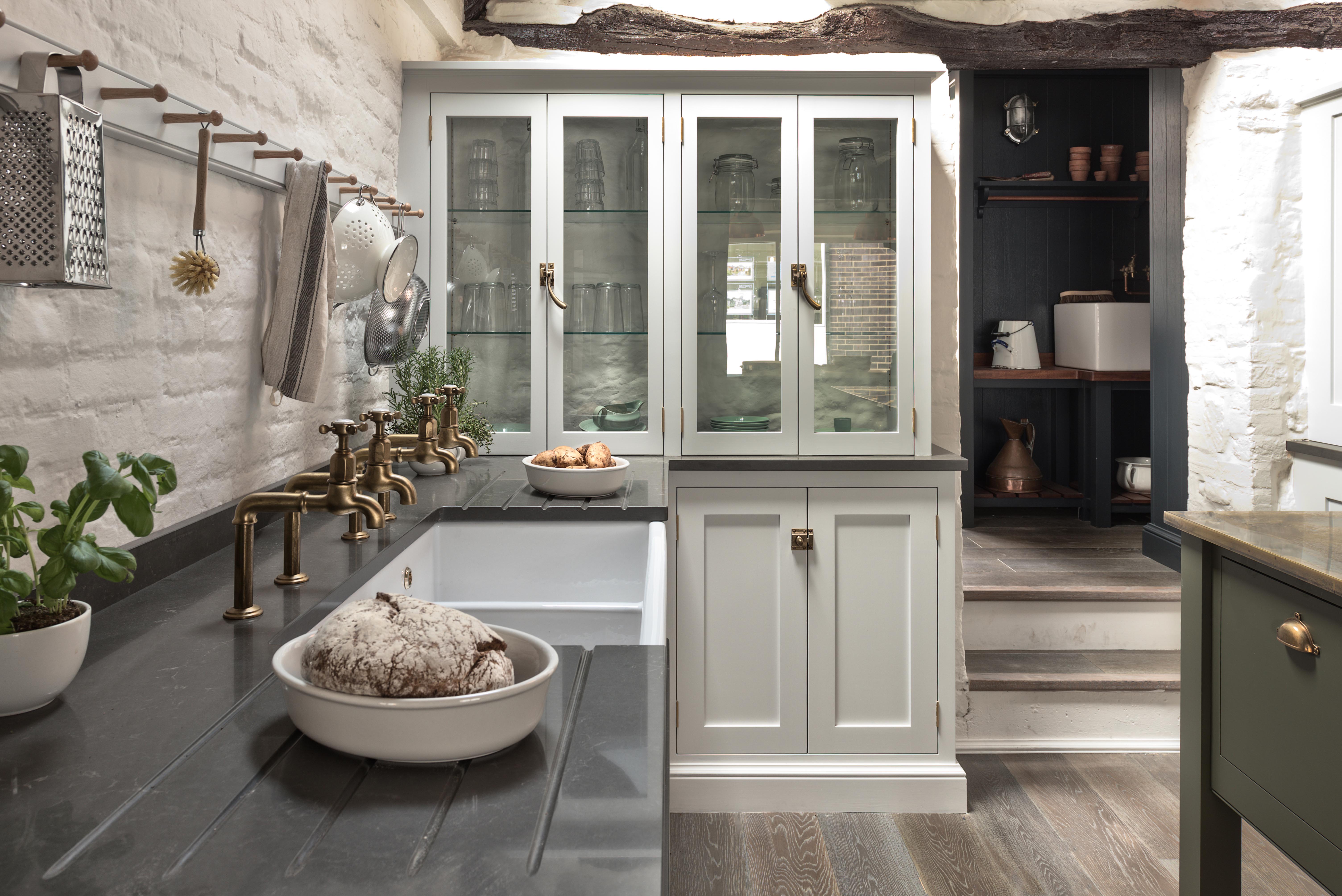 Next up, a dedicated and delicious tall crockery cabinet. Some prefer open shelves but we like to put a combination of them both. The 'tall boy' is a beast designed to cope with the largest of fine English bone china dinner sets. The shelves are always in wood, never stone for the same reason as the aforementioned teak sinks. These shelves are either supported by our beautifully simple but simply beautiful and highly original gallow brackets or the stoutest but sublime cast 'ironbridge' brackets in brass or iron.
Last but not least, and crucial in these modern days: dishwashers! Yes, plural. "Why two?" I hear you asking. Firstly, to cope with the especially large dinner parties and special occasions like Christmas. Secondly, because most of the time you are not filling a large dishwasher when you need to run. This is why we are increasingly being asked to put a 60cm dishwasher supported by a 45cm. The smaller model makes great sense and it is economical to boot! Clever stuff, eh?
That's about it now for sculleries folks, so until next time!
Why not give us the opportunity to show you how we can create a sumptuous bespoke scullery from a dead space that's been bugging you for ages?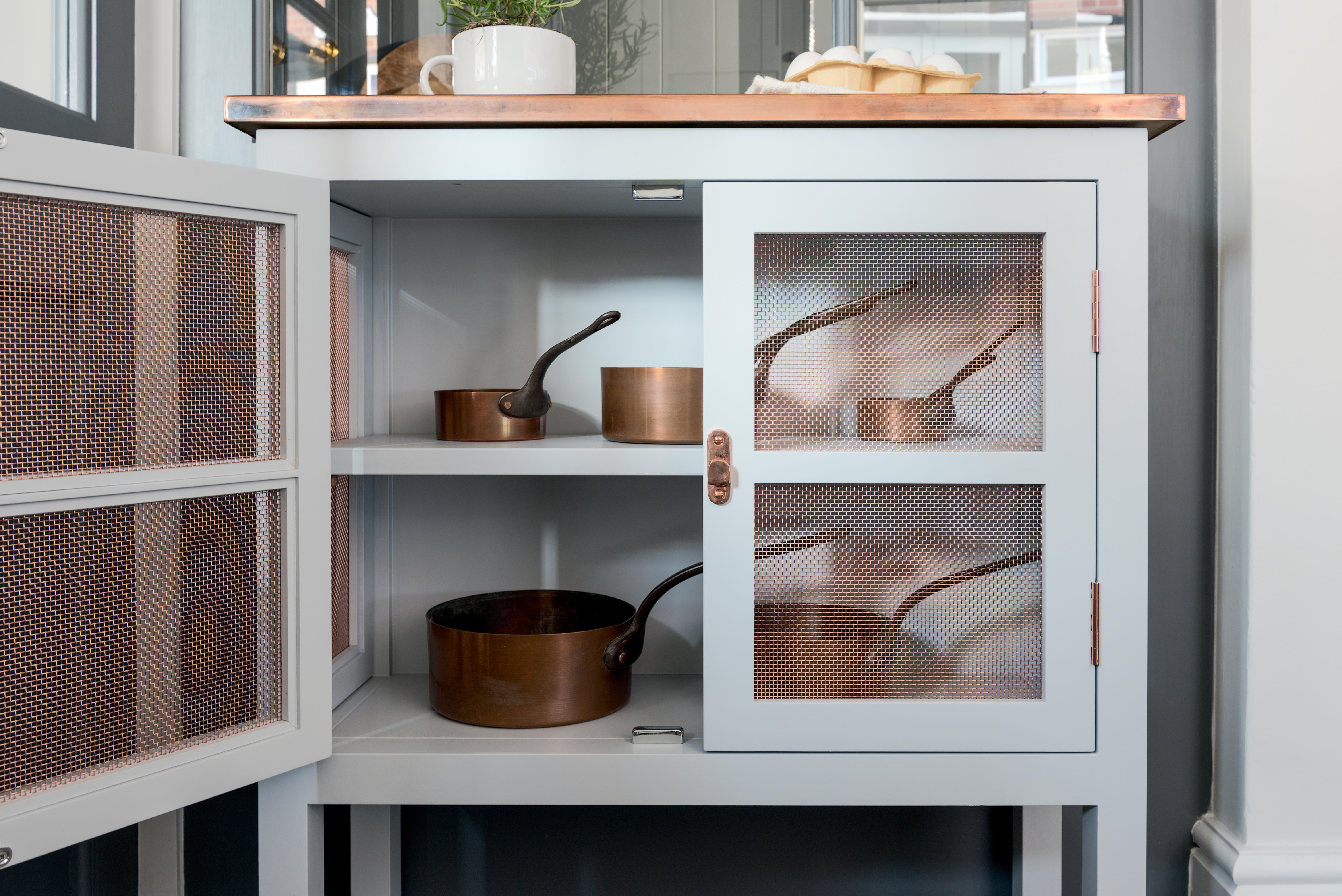 To see our full offer of bespoke kitchens, head over to our homepage.