Our Bespoke Bedroom Furniture
The dream factory!
Bedroom, boudoir, dressing room, wall beds, walk-in, wardrobes. From humble space to presidential suite, they all get the same TLC they require and you deserve. These are special and personal places, so we do our utmost to please and deliver with our bespoke bedroom furniture sets and cabinetry.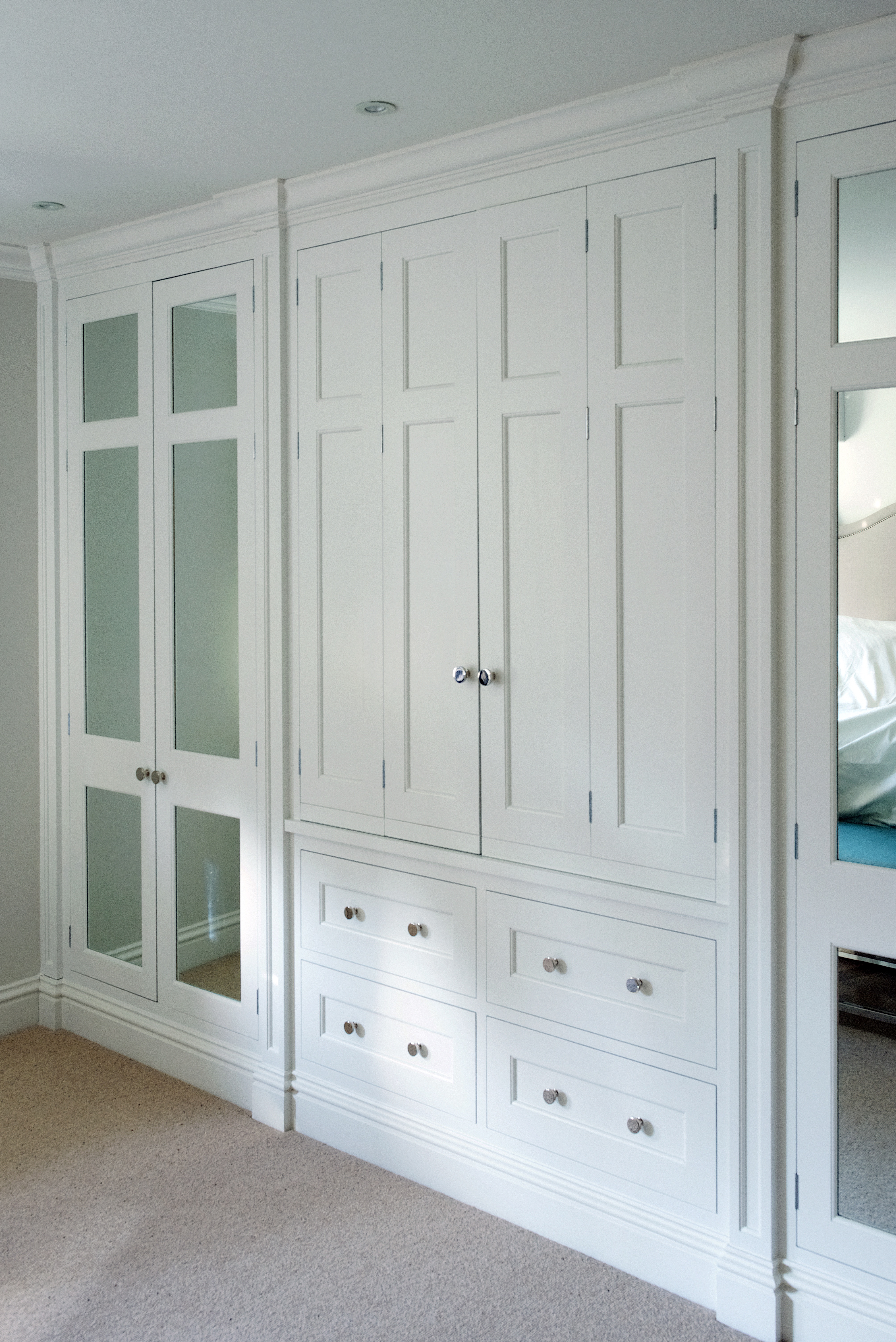 When you first set eyes on our handmade bespoke wardrobes you might think this really cannot get any better. Then you may just happen to open them up. The insides really bring a true meaning to "beauty is in the eye of the beholder". Powerful statement? Bring it on! We love these clobber boxes to bits and they always get our full attention and treatment.
Hidden behind those imposing yet luxurious doors is a whole other world, a sort of Narnia. We really go to town, internally speaking. There's nothing more satisfying than having a place for everything and everything in its place! Now where have I heard that before…
More seriously, we can customise the interiors of the cabinets to make provision for everything. From the requisite shoes and hand bags, belts and buckles, bling and ting, right through to the staple ball gowns and essential everyday wear. All your belongings now have a home that is tastefully lit and fully fitted.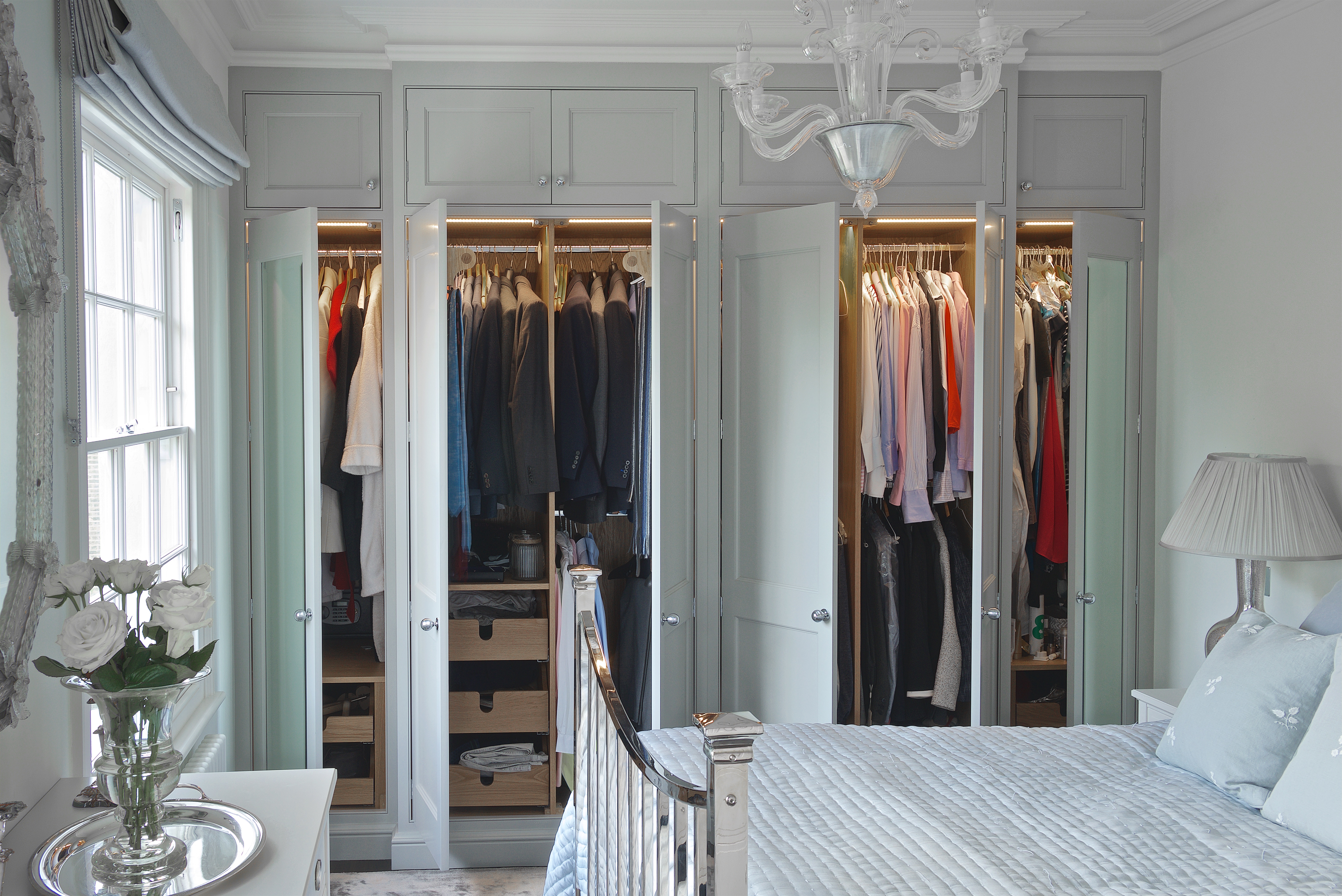 We can house the lot and all to your order. How about an A/V set up hidden away behind the proverbial closed doors? That big screen can be discretely tucked away keeping the ambience more boudoir than bedroom. We can even produce matching beds, dressing tables and bedside cabinets should you have a penchant towards full sets. These can be made in any style, just look at our four main collections for inspiration.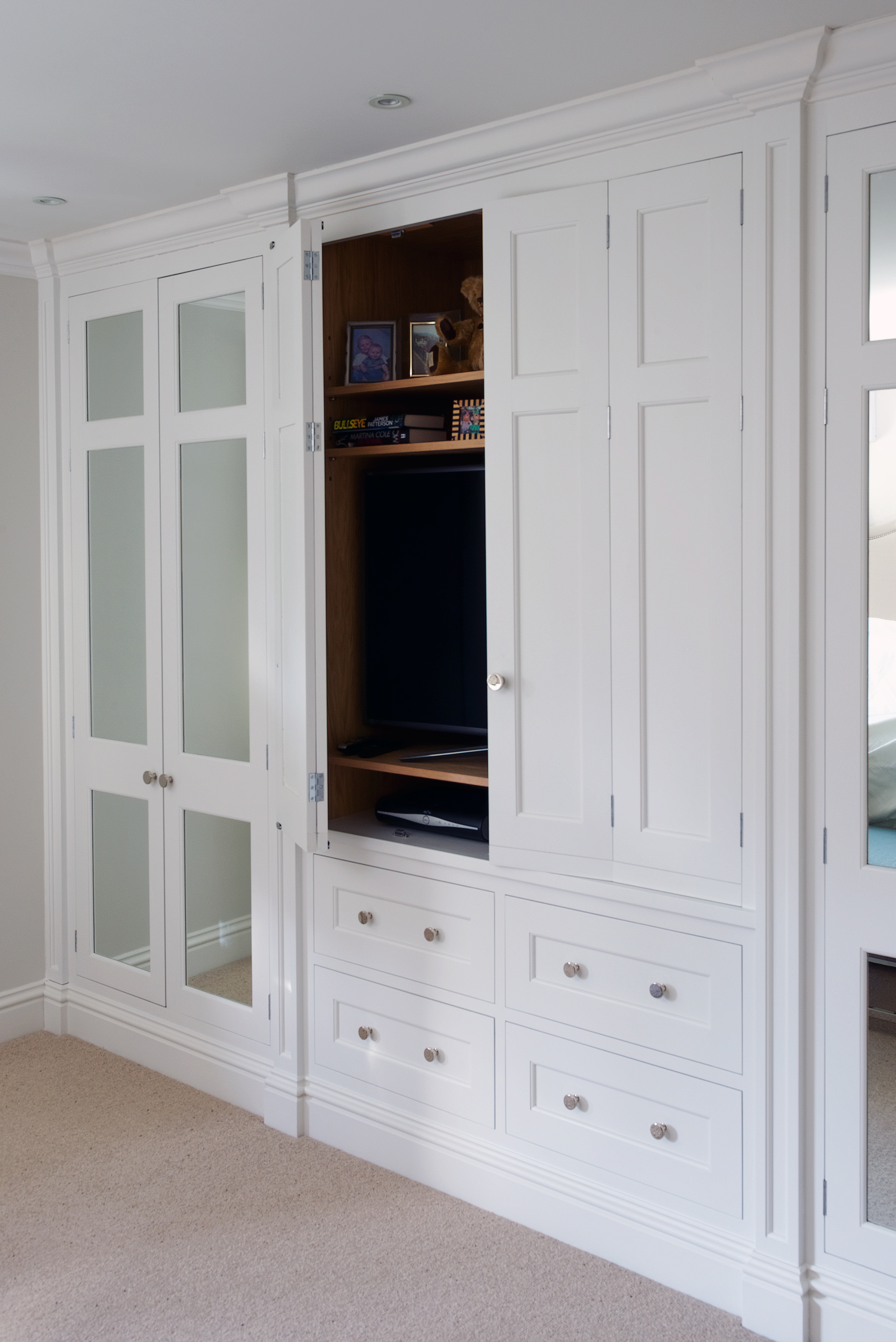 Bespoke walk-in wardrobes, did I hear you say? It's borderline infatuation that we have for these. The passion is so strong it could get you in trouble. But the nice kind, of course. Our imagination has been known to run riot on the bespoke dressing room, especially as we know how special they are to you and all your finest couture.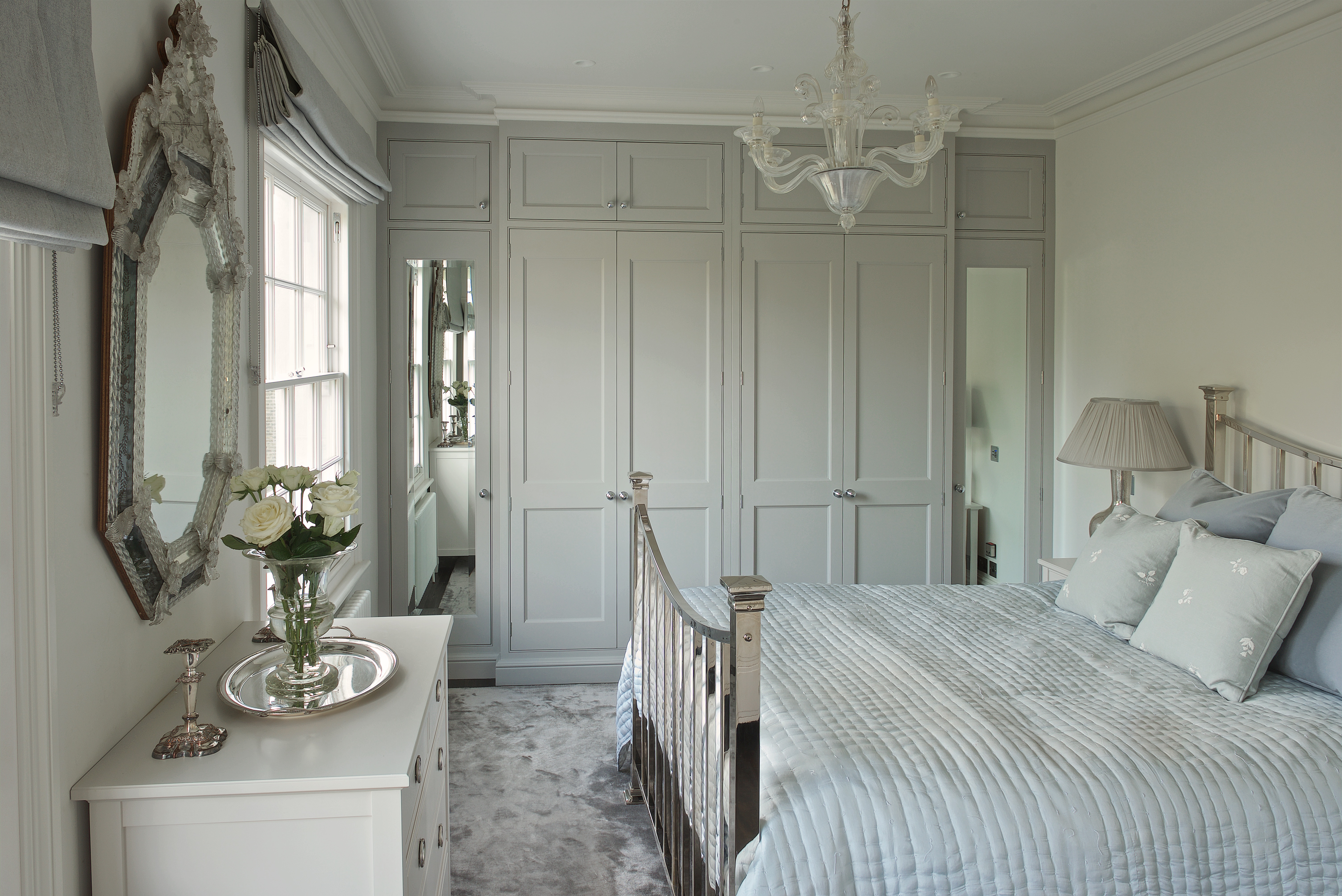 Whether the lady or the man of the house wins on the sartorial shopping front, or both in equal measure, Charlie Kingham can fashion a set of bespoke wardrobes for everything you may need to accommodate. Shoes, socks, ties, belts, shirts, trousers, winter woolies,… the list goes on. And add watches to it. As my personal favourite, they need special treatment!
Would you be prepared to afford us the privileged opportunity to create the most intimate and exclusive personal space?
PS. We also do a nice line in foldaways! These give you the option to create a guest suite, something to which you may not have given much thought.