Where the fun begins, no matter how old you are!
Bless their little cotton socks. Shouldn't there really be a space where all the fun can get going yet the chaos is under control? A place where your children can get up to all the mischief they want but still allow you to manage the mayhem? And when it's all over, for you to have a serenely beautiful room with calm and collection all neatly stowed away, ready for the next boisterous outbreak of fun?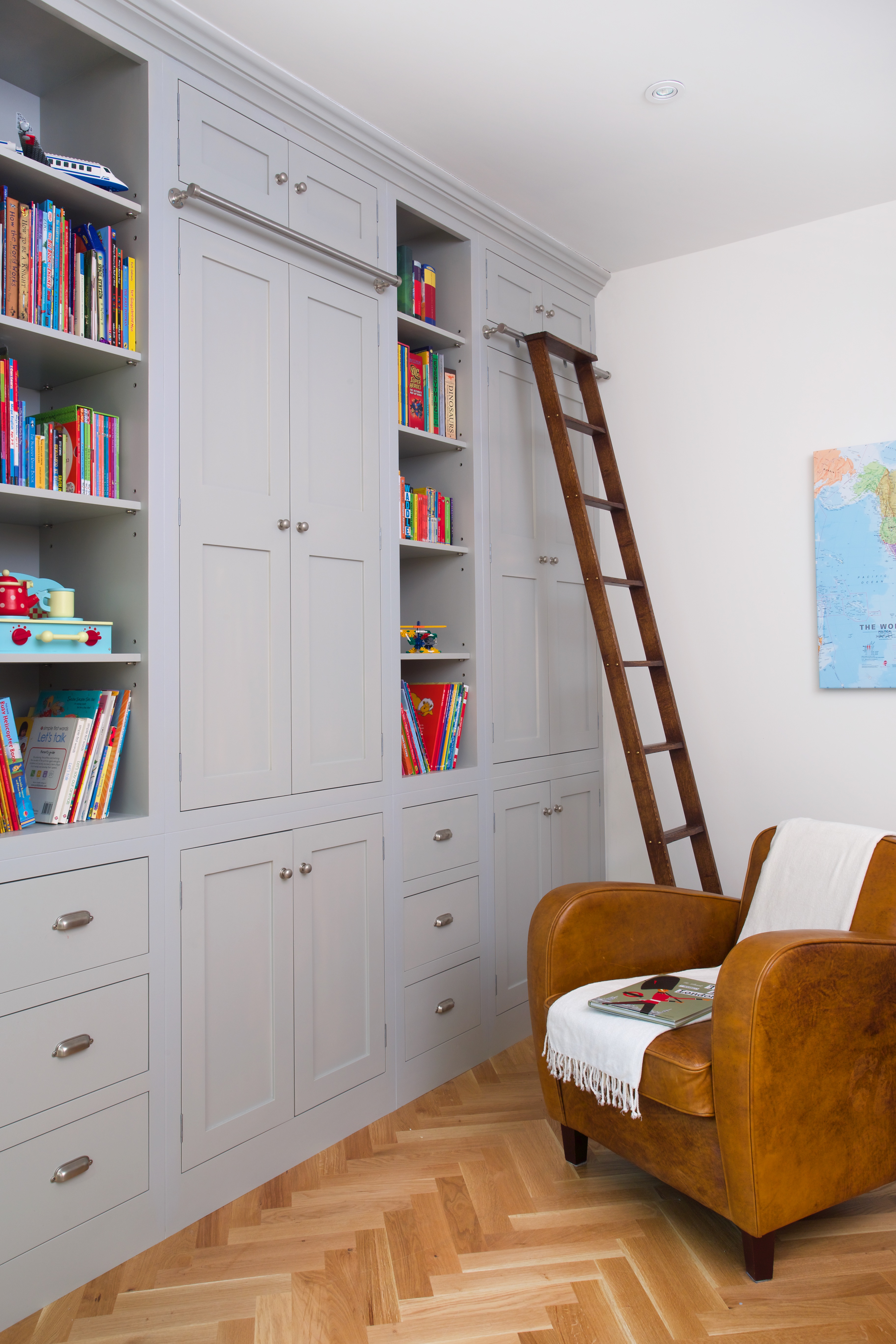 We love to find and create the perfect solution to all your (and their) needs. In designing delightful playroom cabinetry and bespoke children's furniture, our sole aim is to achieve a room set that is both a playground of fun and freedom for them and a practical and pleasant space for you. For inspirational colour schemes, have a look at Farrow & Ball's ideas for children's rooms that inspire the whole household.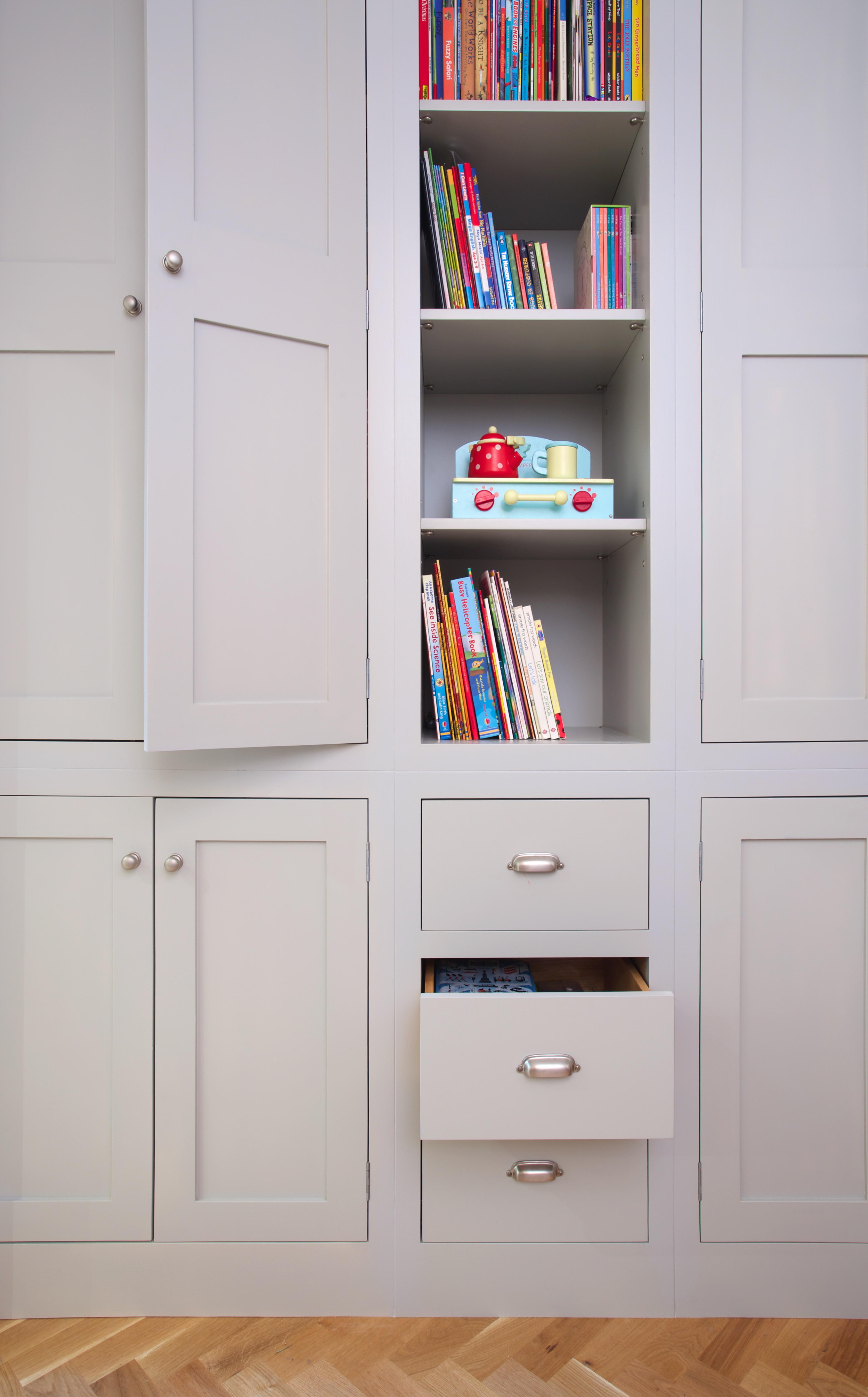 The bespoke playroom needs to be sturdy enough to survive the toughest of treatments dished out by our little cherubs. As you well know, they may be or all sugar and spice but these rug rats can sure pack a punch when your back's turned. These bitsy bundles of joy really don't know the meaning of the word indestructible!
We can transform this sacred space of fun into an inspirational place of peaceful organisation. Our mandate, as always, is: a place for everything and everything in its place. This is bit of a tall order as tiny hands look to undo some of the work (they love to be creative!). But we have just the trick up our sleeves: some tall cabinets to stow away some of the bigger stuff and some open shelves to showcase their most beautiful books and toys. A stage on which they can shine!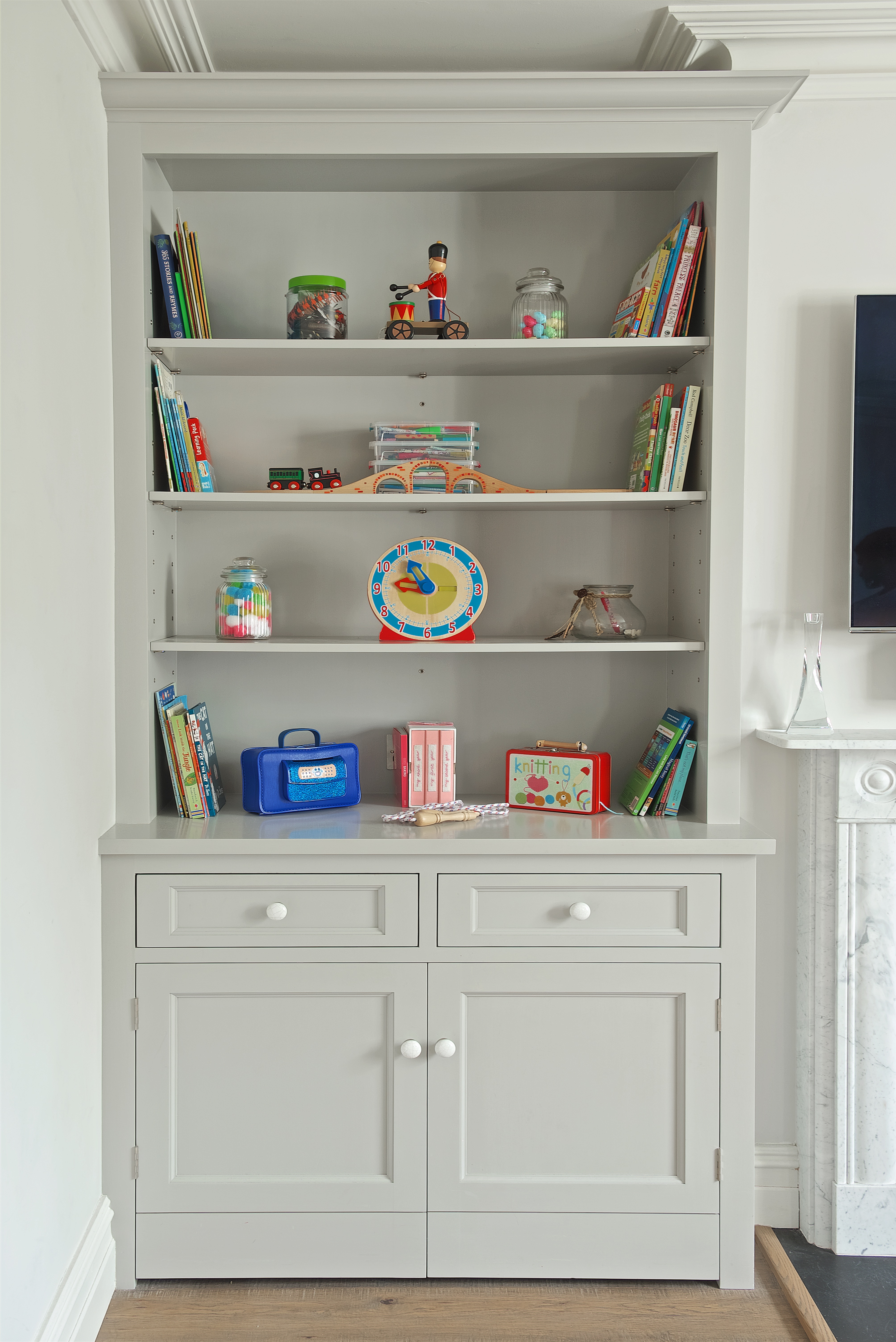 Next, we have the solid oak durable 'wheelie bins': load 'em up and wheel 'em away! They are perfect for clearing the decks quickly. Our bespoke children's furniture caters both to you and to your littles.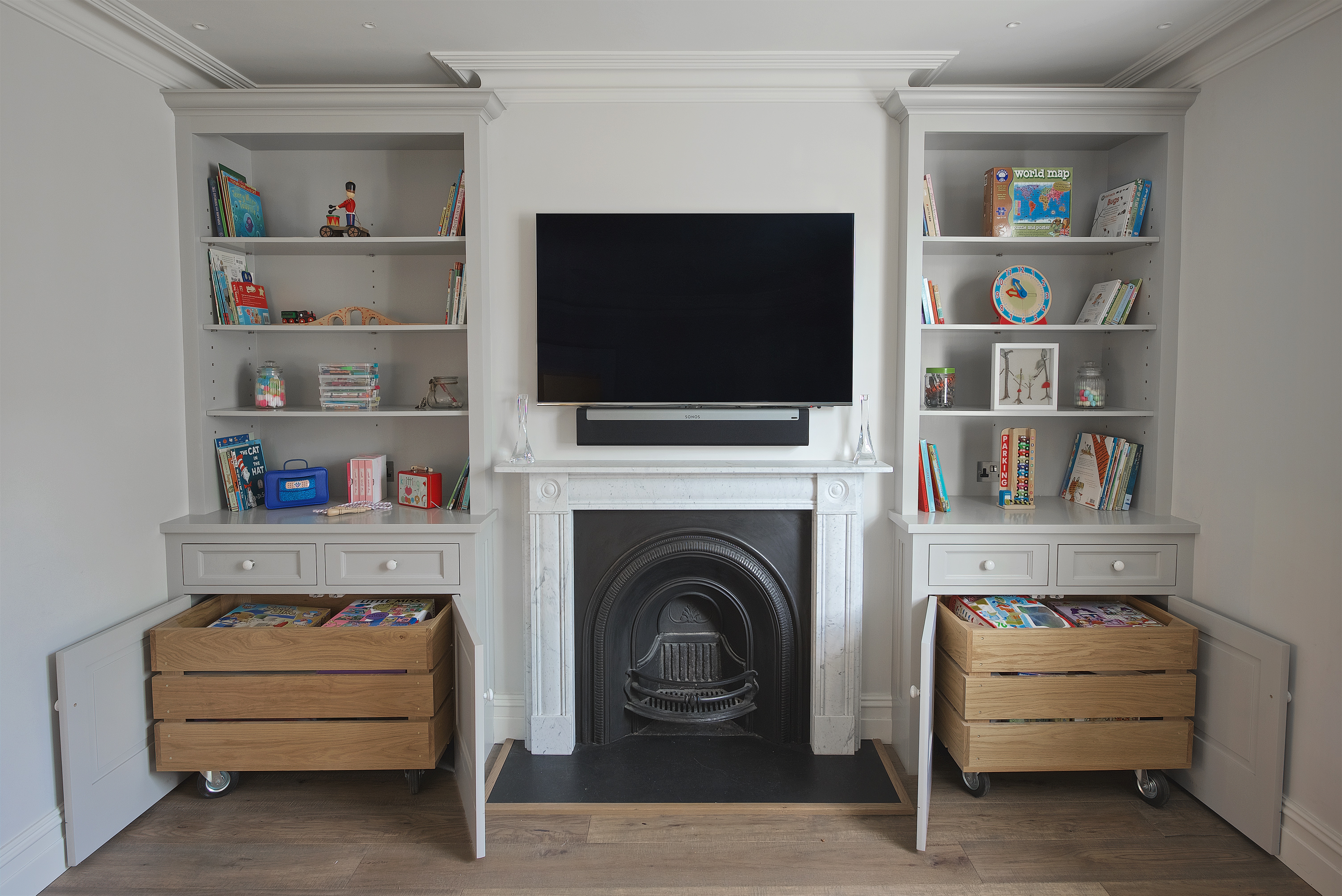 Beyond that, it's only yours and our imagination that limits the wildly wonderful additions to the playground they call home.
The fun and frolics of childhood are a special time for them and for you. So why not see how we can contribute to giving them a precious playroom where they can create memories – or even some bedroom furniture for them or you?