Autumn Cauliflower Recipe by DerKern
Cauliflower Heart with Romesco Sauce
September brings cold, crisp mornings and sunny afternoons. Autumn is coming. As August ends, it's the perfect time to start harvesting cauliflower. Douglas McMaster recommends preparing this seasonal veg with a Romesco sauce in this delicious Der Kern recipe. And we agree, this dish is perfect for those chilly evenings, sat around a table with your family, or snuggled up on the sofa under a blanket. With cauliflower being so versatile, it would be a shame to miss out on such an affordable and local British vegetable.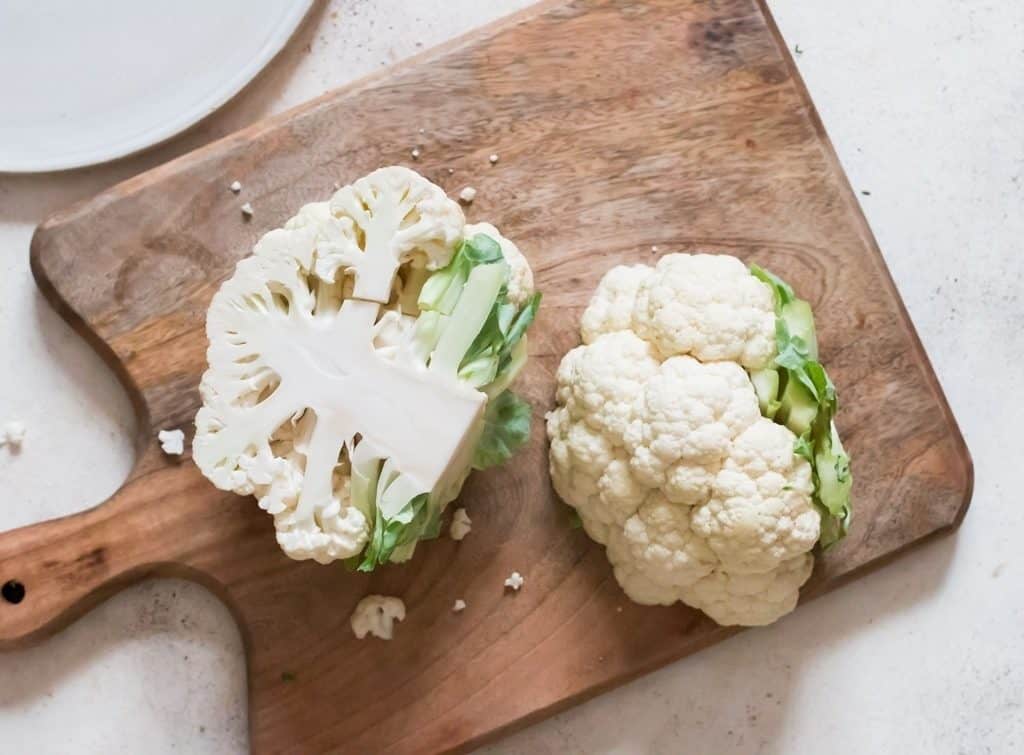 Cauliflower Heart with Romesco Sauce and Basil Dressing
Der Kern Recipe – Douglas McMaster Executive Chef and part of Miele's 'Perfection Series'
Serves 4 – 6
Ingredients
For the Cauliflower Heart
3 medium to large cauliflowers, these can be kept for a over a week in a fridge wrapped in its own leaves
For the Basil Oil:
2 bunches of basil leaves, picked
350ml olive oil
For the Romesco Sauce:
100g roasted red pepper
60g blanched almonds
50g skinny hazelnuts
1 slice stale sourdough bread
1 garlic clove
1tsp paprike
100ml olive oil
1tbsp sherry vinegar
Salt

Cooking Method
For The Cauliflower Heart
1. Take all the outer leaves off the cauliflower and reserve for another use. Turn the head of the cauliflower upside down and cut through the centre of the root directly down.
2. Then cut the steak one inch from the centre, parallel with your first cut. This will reveal a beautiful "tree of life" steak. You will get two bit steaks from each cauliflower. Reserve all the cauliflower trimmings for another use.
3. Bring a suitably sized pan of water to a simmer. Season the water, it should taste slightly salty. To be really precise, the salt should be 5% weight of the water. Poach the steaks until tender. This can be done ahead of time.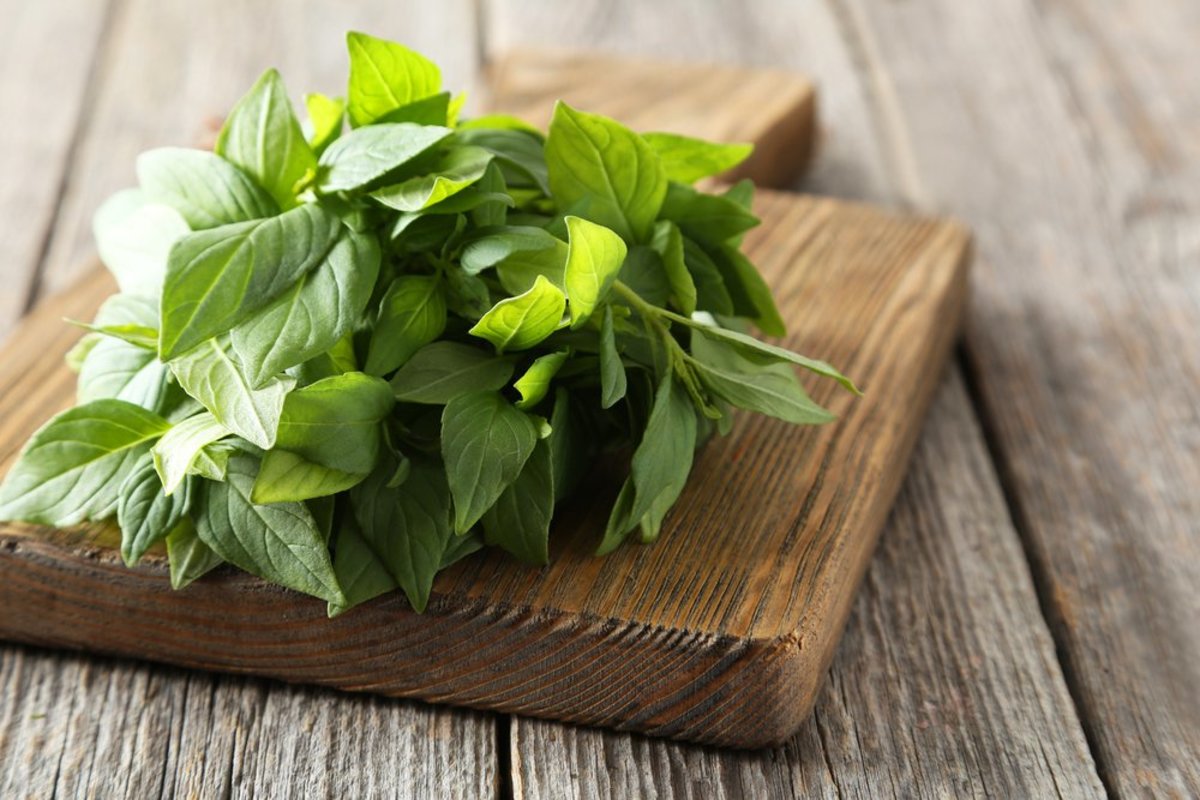 For The Basil Oil
1. Blanch the basil leaves in boiling water for 10 seconds and refresh them immediately in ice cold water.
2. Dry the leaves and blend them with the olive oil, pass through a cloth or coffee filter and keep the oil in the fridge until needed.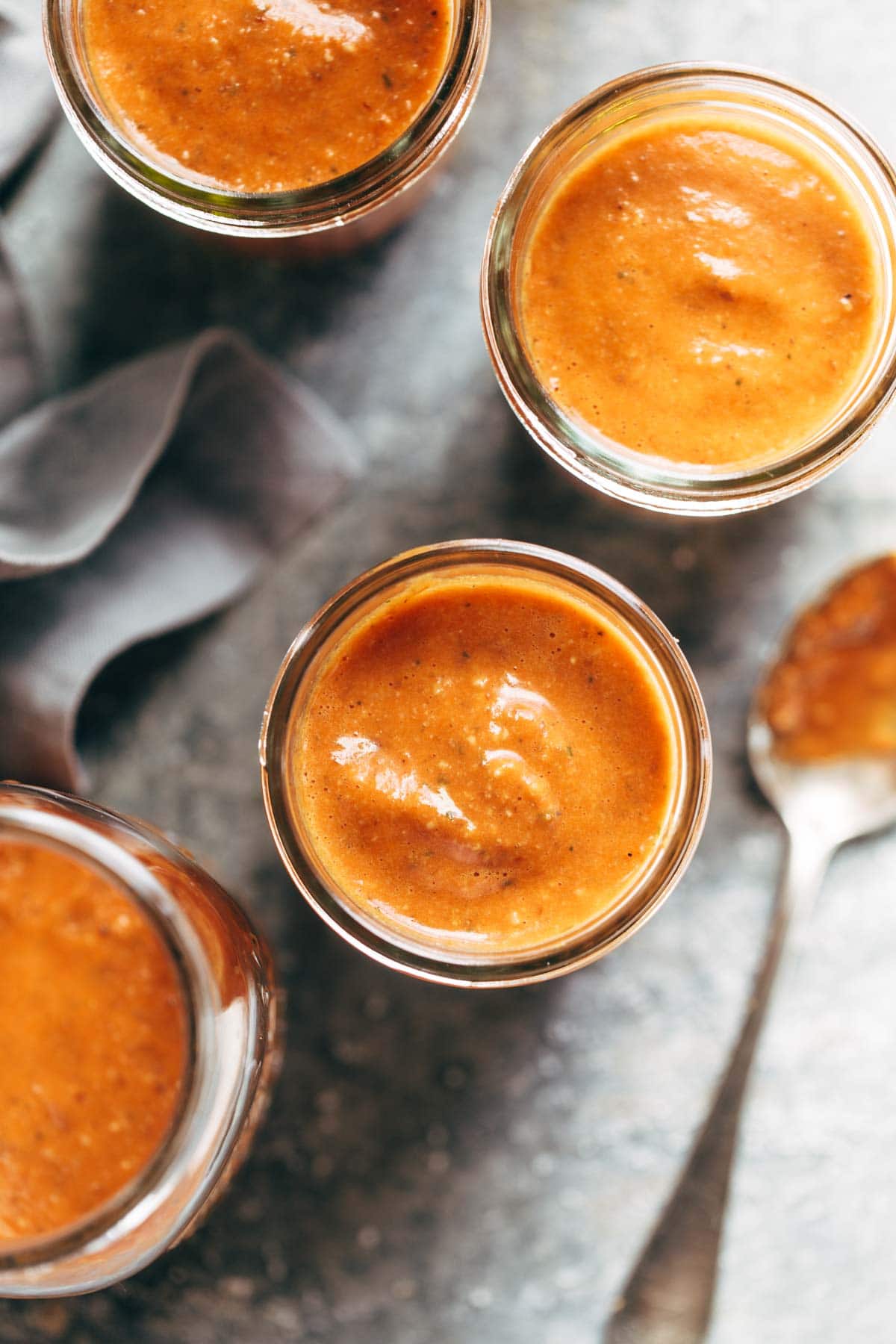 For The Romesco Sauce
1. Spread the almonds, hazelnuts and bread on a baking tray and toast gently in the oven using FanPlus 160°C for 10 minutes, turning them occasionally.

2. Allow to cool and blend with a food processor to a coarse texture. Check the seasoning, ready for serving.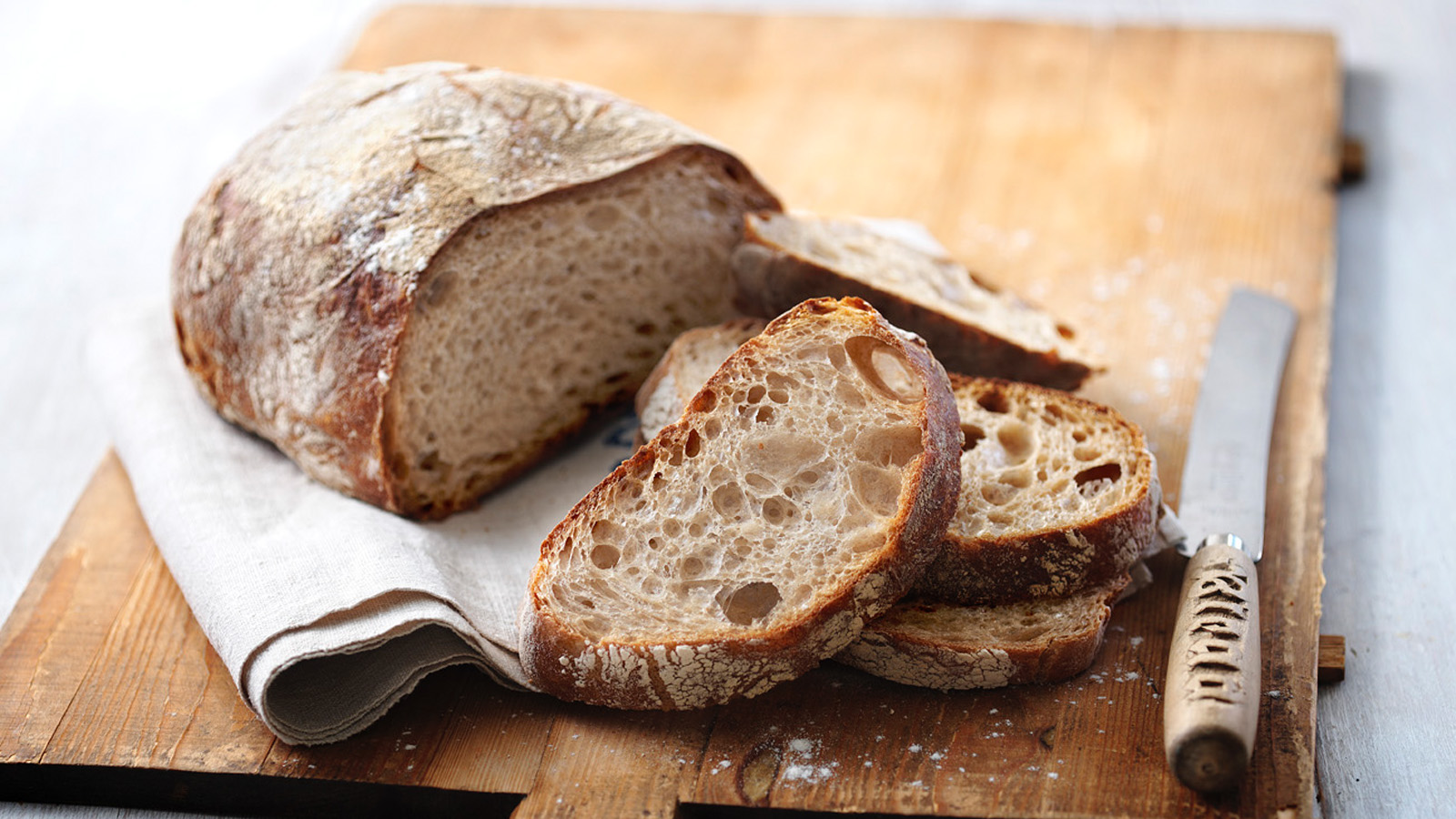 To Serve
1. Warm the cauliflower steaks in the steam oven or neatly lay them into a pan with a lid on and a small amount of water, until they are hot.
2. Place two spoonfuls of the romesco sauce in the centre of a warm plate and top with the cauliflower heart. Dress with the basil oil.
3. Serve alongside some sourdough bread, recipe can be found here.
Cooking Tip
There will be a lot of cauliflower trimmings – these are ideal for a salad, soup or a vegan cauliflower curry.
Miele Appliances
Perfect results guaranteed every time with automatic programme options meaning easy preparation of a complete meal. Miele's brand reputation precedes them: their prominence in the domestic kitchen appliance market is built on the quality and reliability that only they can back up with the support network they have established. To find out more visit the Miele website. As a Miele partner brand we love using their appliances in our projects which can be pictured below.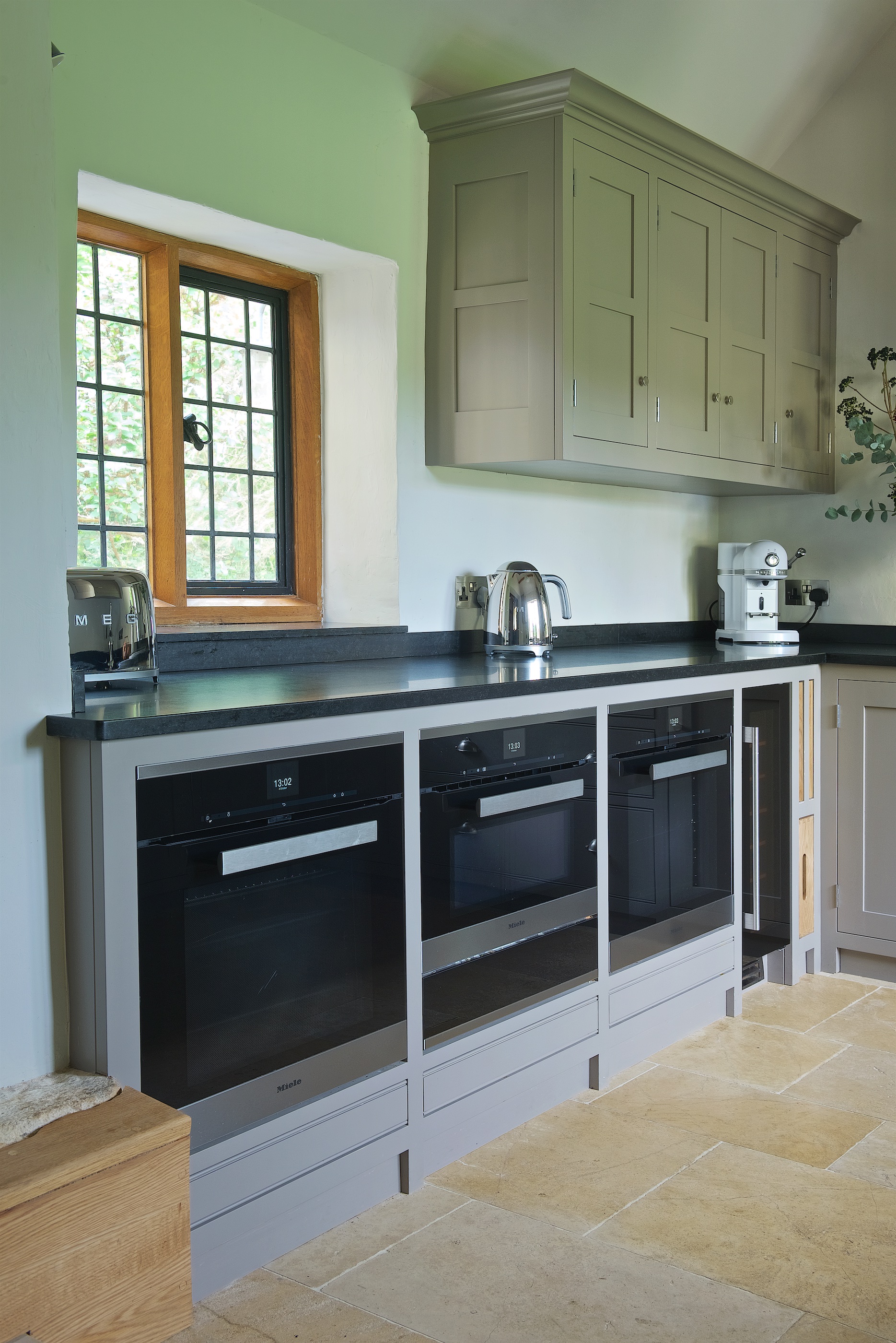 Image Credits:
CurryTrail.in
Organic Authority (Shutterstock)
Pinch of Yum
BBC Food
To see our full bespoke kitchen offer in which you can cook up a storm, head over to our homepage.