The Living and Dining Room
When you really cannot stand another second in your cherished CK kitchen!
Where better to head to than your dearest dining room, prized living room, adorable A/V cinema room or the safe haven of the snug? These rooms offer the tranquility and calm so justifiably warranted.
Charlie Kingham welcomes the excuse to jump in here with the offer of a few exquisitely crafted bespoke living room furniture and solutions to suit all of these 'hang outs' and more.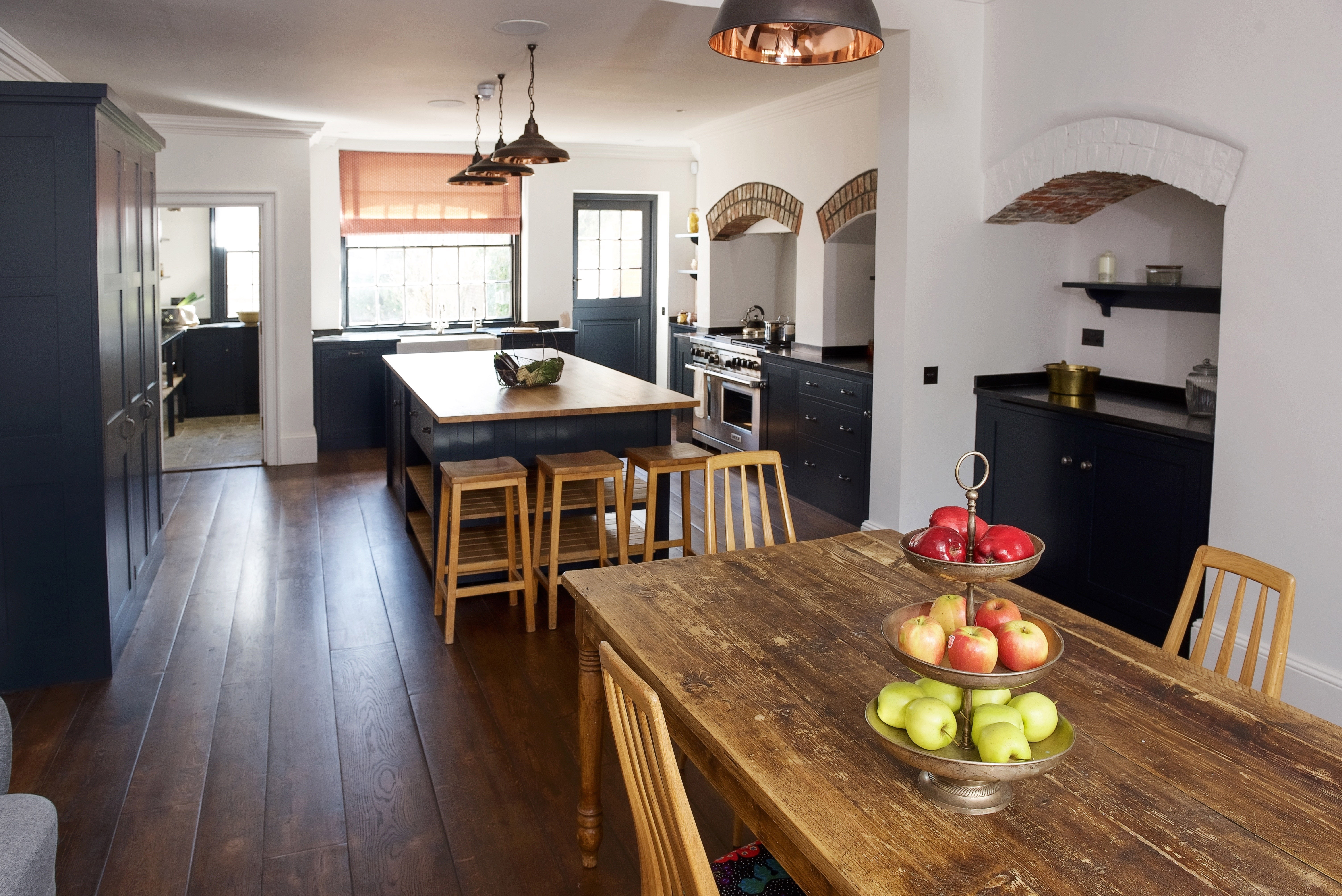 Let us start with the bespoke dining room furniture! The perfect space for a sideboard that is purpose-built to house your shiniest Sheffield silverware and double up as a serving console. Next up has to be a delightful dresser.  Glazed or open, this beauty will be the safe keeper of the sentimental, inherited and priceless fine English bone china set and your treasured Waterford crystal. It will act as a showcase to this amazing crockery and glassware that really shouldn't be hidden behind closed doors! The colour can complement or contrast with your kitchen cabinetry depending on how linked the two spaces are. We can offer any colour finish, from Farrow & Ball to Little Greene and of course, our beloved MyLands.
Beyond this, maybe you are struggling to find the perfect dining table and chairs to offset our glorious cabinetry. We are more than willing (and of course capable) of producing these for you. A truly bespoke furniture set carrying an integrity honouring the time-old techniques and heritage that is inherent to the highest quality of cabinetmaking.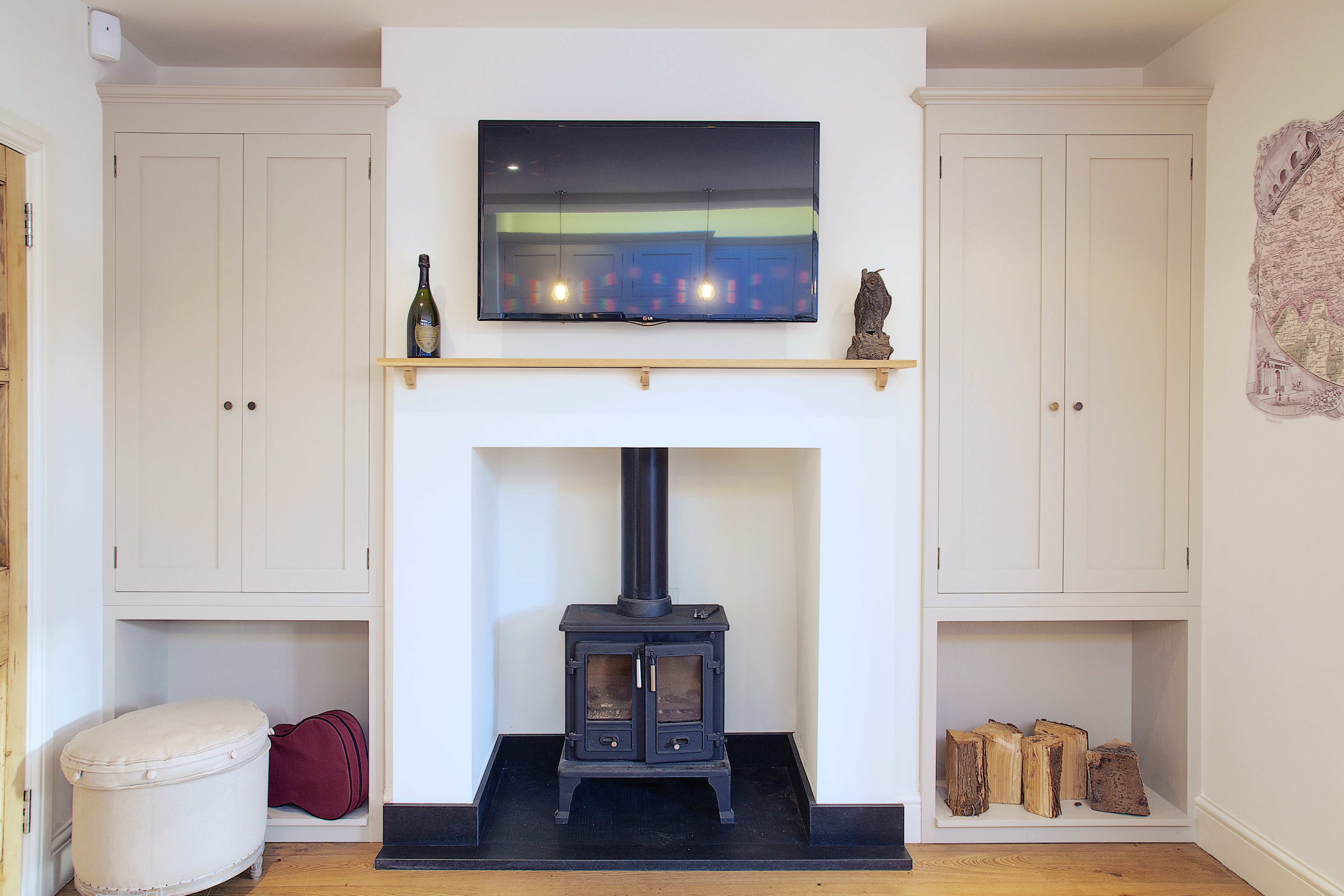 On to the parlour and our bespoke living room furniture offer. With the trend towards one living space built around the kitchen as the hub, the 'old school' living room has lost its favoured spot in the home. It's time we stepped up to the challenge and returned this much maligned room to its former glory!
It can be a difficult room because not everyone has a separate library, study or cinema room. We are tasked with making all of the aforementioned fit into the one dedicated 'lounge' space. This is not easily achieved but something we have become rather good at.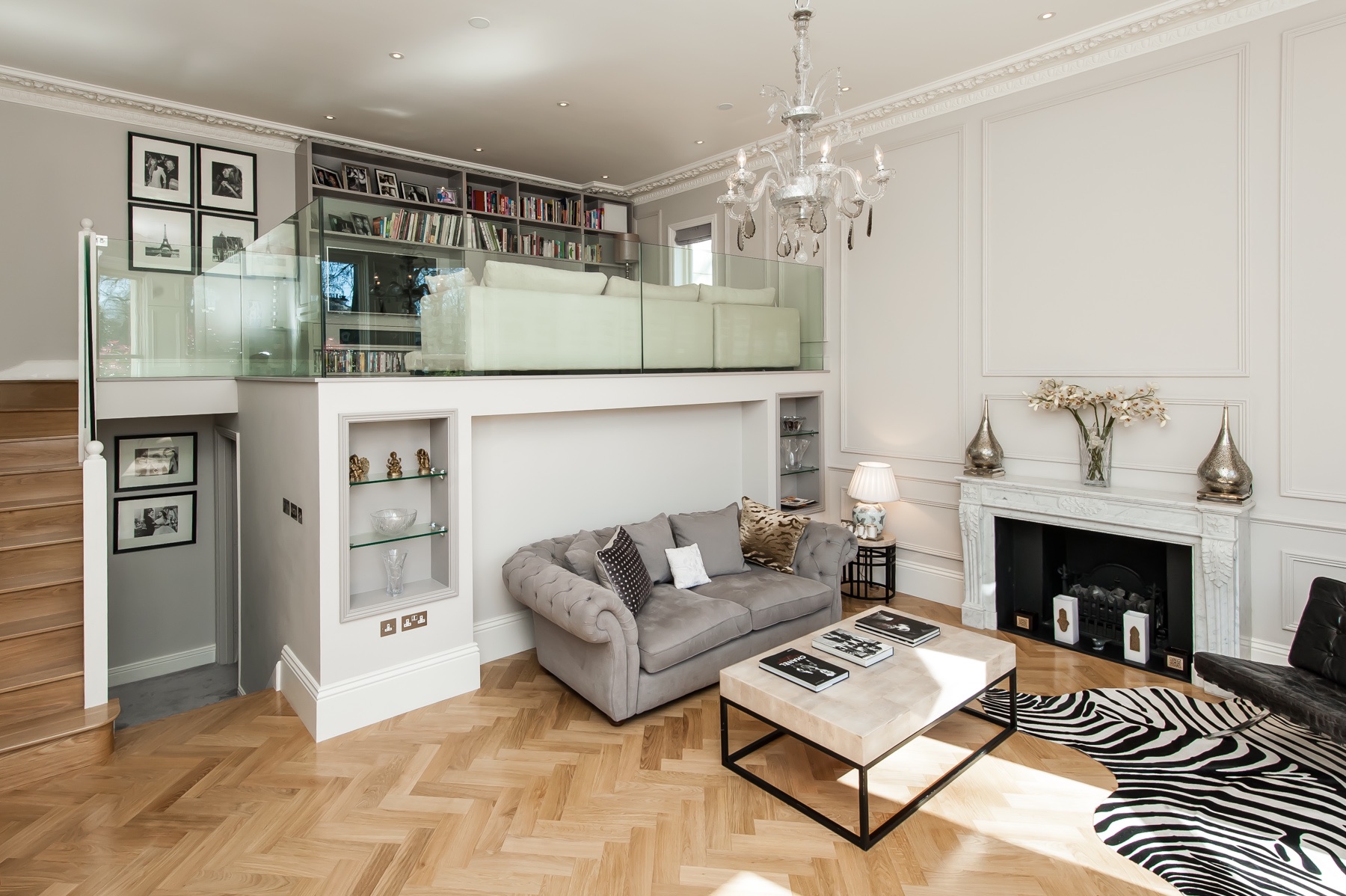 Bespoke living room furniture should be just that, bespoke! Custom built-in cabinetry lends itself to the architectural features of any room with matching profile mouldings. Add some open shelves above to house a book collection, runner up trophies, family photos and the obligatory (trust me, tell the children there's no TV) big screen. Then come some cabinets, below, with drawers to hide everything else. We can also build in an IT desk suite within a tall boy cabinet to act as a clandestine study. There really can be a bit of everything to cover everyone.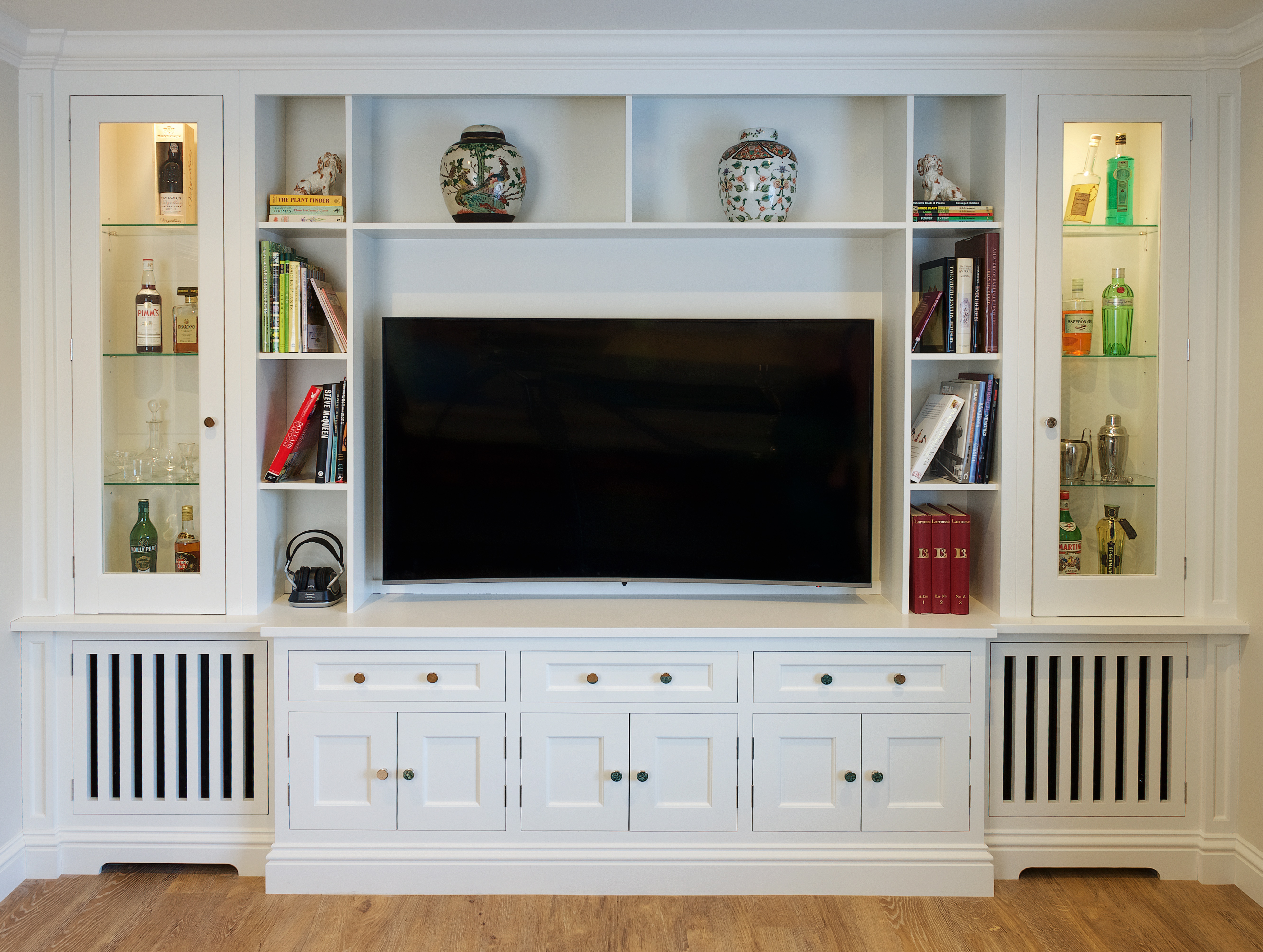 The bespoke A/V cinema room is up next! These are a whole other kettle of fish. Style wise, these can easily carry an aesthetic of contemporary or traditional, we just need to know which suits your aspirations best. From there, we create furniture that not only relates to the technology it houses but contributes to the overall ambience of the 'theatre' it inhabits.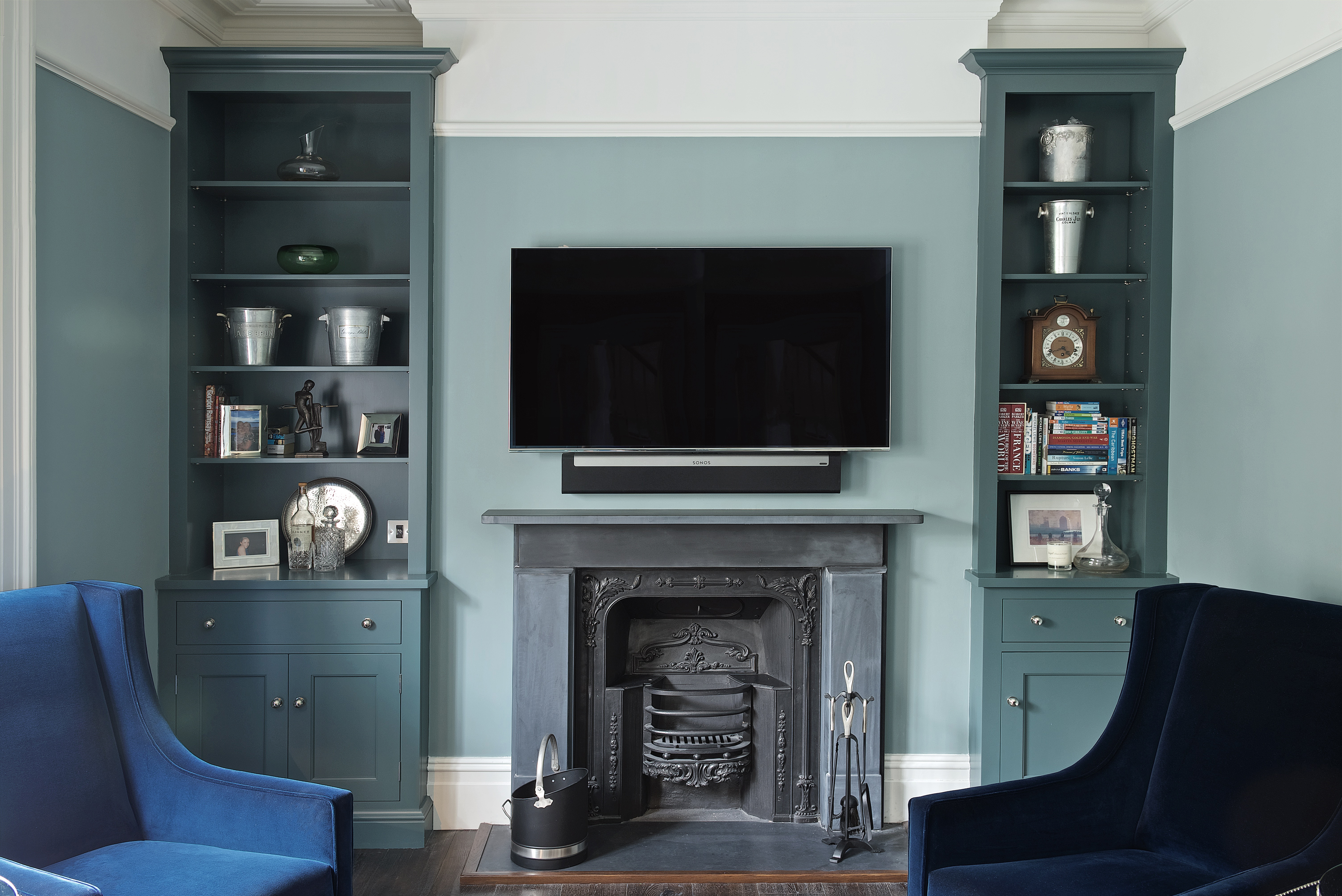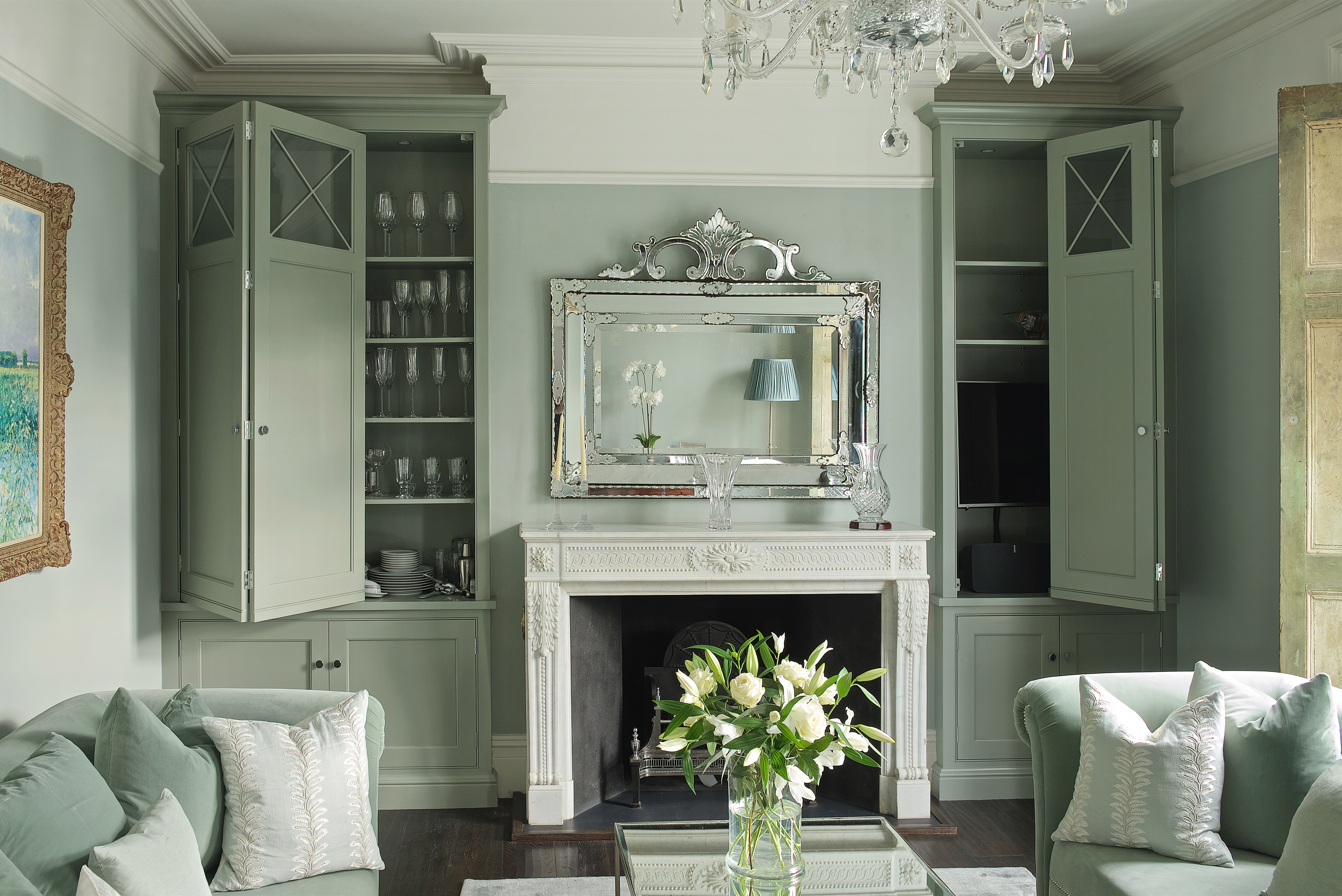 Down to the snug, or even snugs now, his and hers has become a thing again! I won't waffle on about these here as I have a doozie of a feature to write on these soon. Suffice to say, the backbone of the article is centred on the two images above (these really do paint a thousand words and boastfully speak for themselves). These show a boys' and girls' snug! How about a bit of 'rebadging'? If you want to go all 'old school' on us, a good old fashioned drawing room is rather becoming. Or here, a gents' smoking parlour and a ladies' cocktail salon.
If you are seriously considering devising one or all of the above, how about affording us the opportunity to get the process started? We can do these in all of our four collection styles or completely custom to your wants!