Bespoke Hardwood Worktops
The fruits of the forest, brought specially to you, by us.
Wood creates the most tactile of worktops. Charlie Kingham's solid hardwood kitchen worktops are expertly crafted from the finest trees available and are made from FSC® certified timber meaning each wooden worktop can be traced back to the original forest where it grew.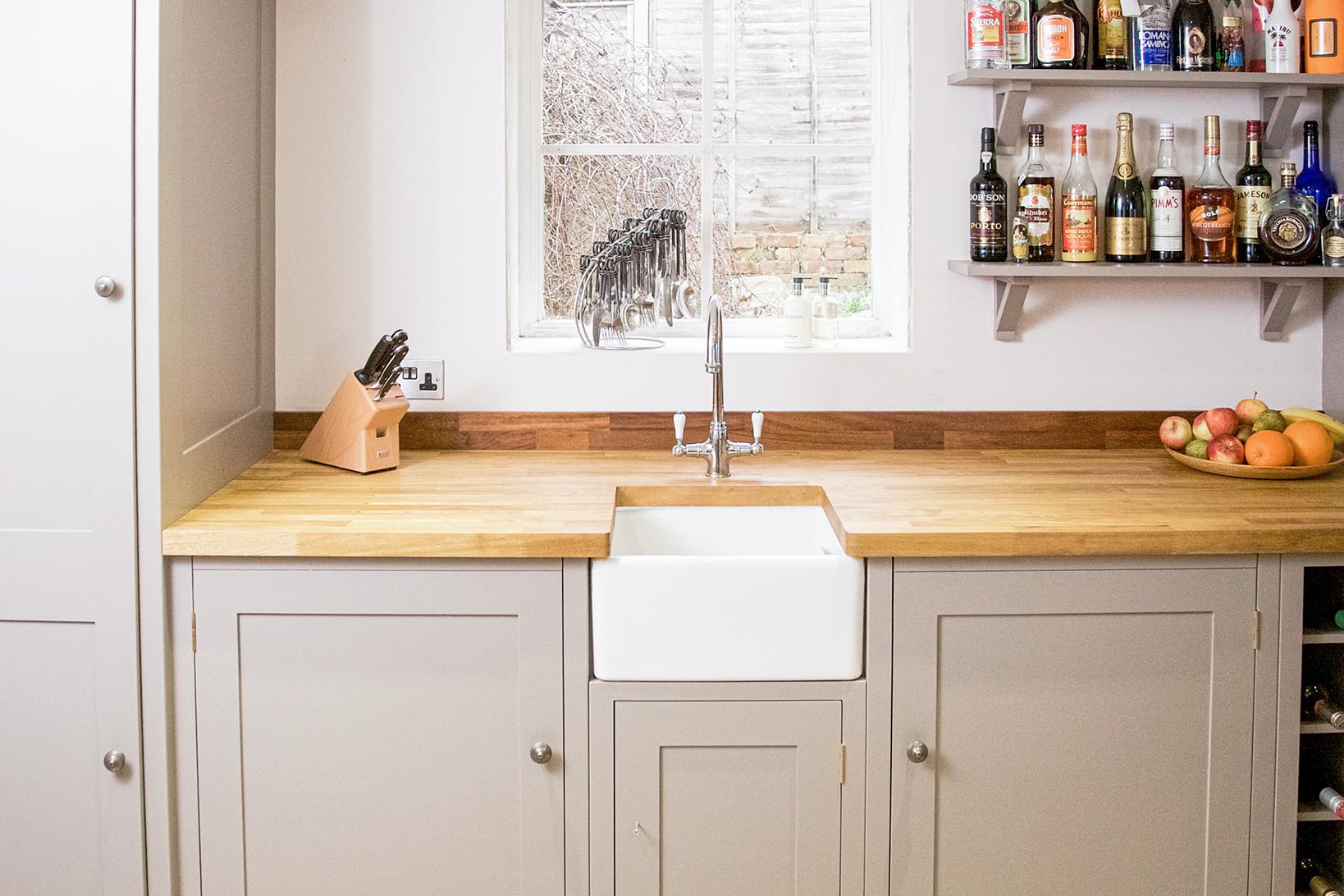 Providing a natural beauty to your home, no other form of kitchen work surface has the timeless beauty and warmth that a real solid wood surface brings to the kitchen. Nothing says bespoke like a classic, hardwood worktop finish.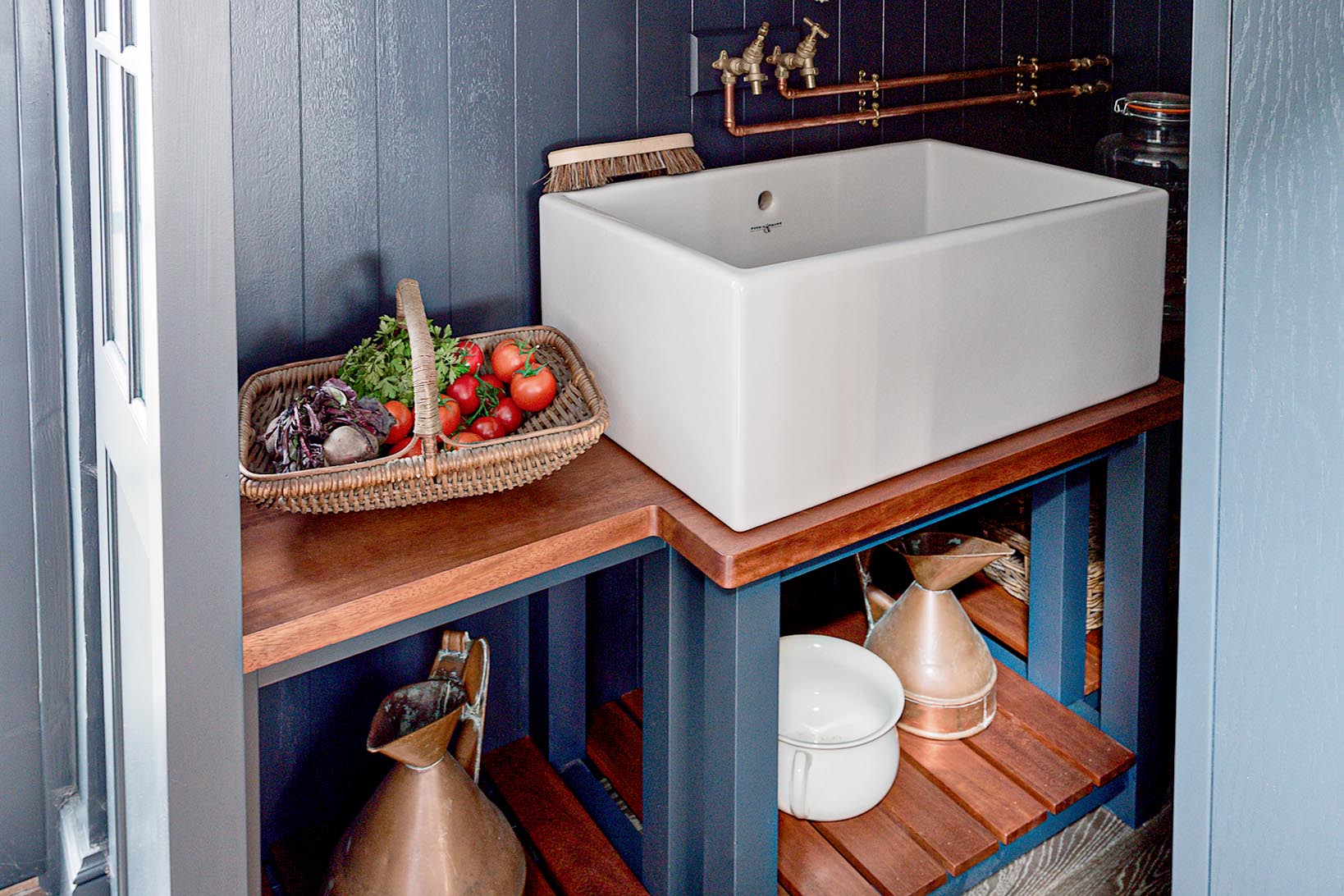 Wood is also an environmentally friendly choice of material. Since the timber used has no waste, all material is either used within other products or recycled into heat during the manufacturing process. This is such an important element as we aim to reduce waste in the interiors industry.
All of our wooden worktops are full stave giving the impression of being hewn from one piece. Nothing like the cheaper tops that are made of small blocks from the 'left overs'!
We can form hardwood worktops from varying species of trees and to any shape, size and thickness. It is the ideal material in a bespoke project because of its flexibility.
Oak is very popular and has lots of variations. The American oak we favour is much blonder and lighter in tone than others. The European oak has more of a honey coloured hue. The English oak has very pronounced silver rays in its grain structure. All of these are beautiful options and show different but amazing characteristics, just keep in mind that the choice of wood may dictate some of your colour palette in terms of warm or cool tones.
A great choice after oak is walnut. Again, the American black walnut stands out as a clear favourite here. Although it is not widely available, English walnut is a prized consideration as it is believed to be one of the most beautiful timbers. Used for high class cabinetry and gun stocks, the deep dark colouring and enigmatic lustre of the wood make it a cherished timber for illustrious projects.
As well as the trees grown in England, Italian walnut's are among some of the very best in the world and the foremost specimens which are always the most sought after. Nonetheless, they are not cultivated commercially in this country making availability limited to individual trees from private gardens or estates.
Cherry wood is always held in high esteem due to its glowing deep crimson complexion that radiates warmth and brings a wonderful opulence to any homely ambience.
Another of our 'darlings' is pitched pine. Very difficult to source these days as it is very rare and in great demand. We have some great connections in the salvage yards who are always on the look out for us. Subsequently, when they do find this buried treasure, we are always there on hand to snaffle this away from them on behalf of one of our valued clientele. A good substitute for Pitch pine is Douglas fir. Very similar, sometimes indistinguishable and just as divine.
With Mahogany now being a protected timber and extremely rare to market. Sapele is the go to replacement with a great resemblance.
One of the main advantages of a wooden worktop is that while other surfaces age badly through use,  wood gains in character, becoming richer and deeper in colour over time. Even when 'tired', a light sand and a fresh oil will breathe new life in to the resplendent features of this exquisite material.
Why on earth would you not want to surround yourself with this wonder?