One of our favourites - Farrow & Ball
The doyens of paint and paper!
Starting in Dorset way back in the day (1946 to be precise) local boys John Farrow and Richard Ball were setting out on their pioneering journey. Farrow was a qualified chemist who was employed by Agnew Paints during the war and Ball, who survived capture as a POW, was an engineer.
Meeting locally at a clay pit, they shared a common interest in the making of rich colours to original compositions using only the optimum ingredients.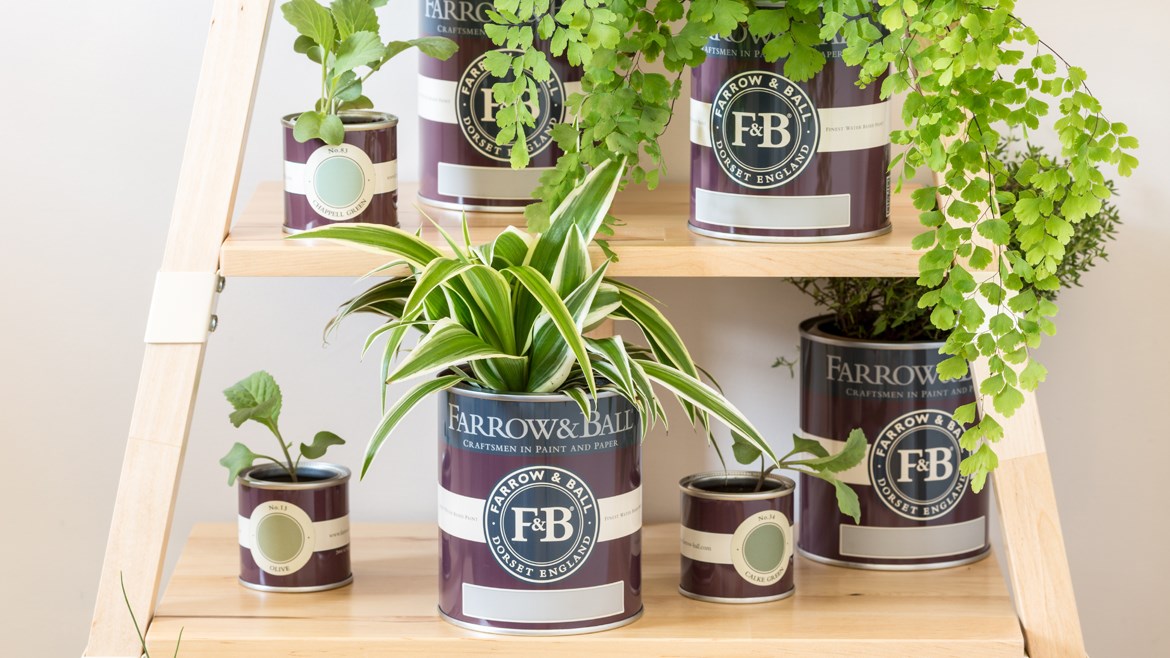 To achieve this , together they built a factory in Verwood, Dorset and began providing their paint products to Raleigh Bicycles, Ford Motor Company, the War Office and the Admiralty.
At the end of the 1960s, Richard Ball and John Farrow sold their promising business to a man called Norman Chappell. Unfortunately, soon after this took place a catastrophic fire decimated much of the original plant. This required Farrow & Ball to move its operational headquarters to an area just outside of Wimborne. From this location they've being creating their signature wallpapers and paint ever since.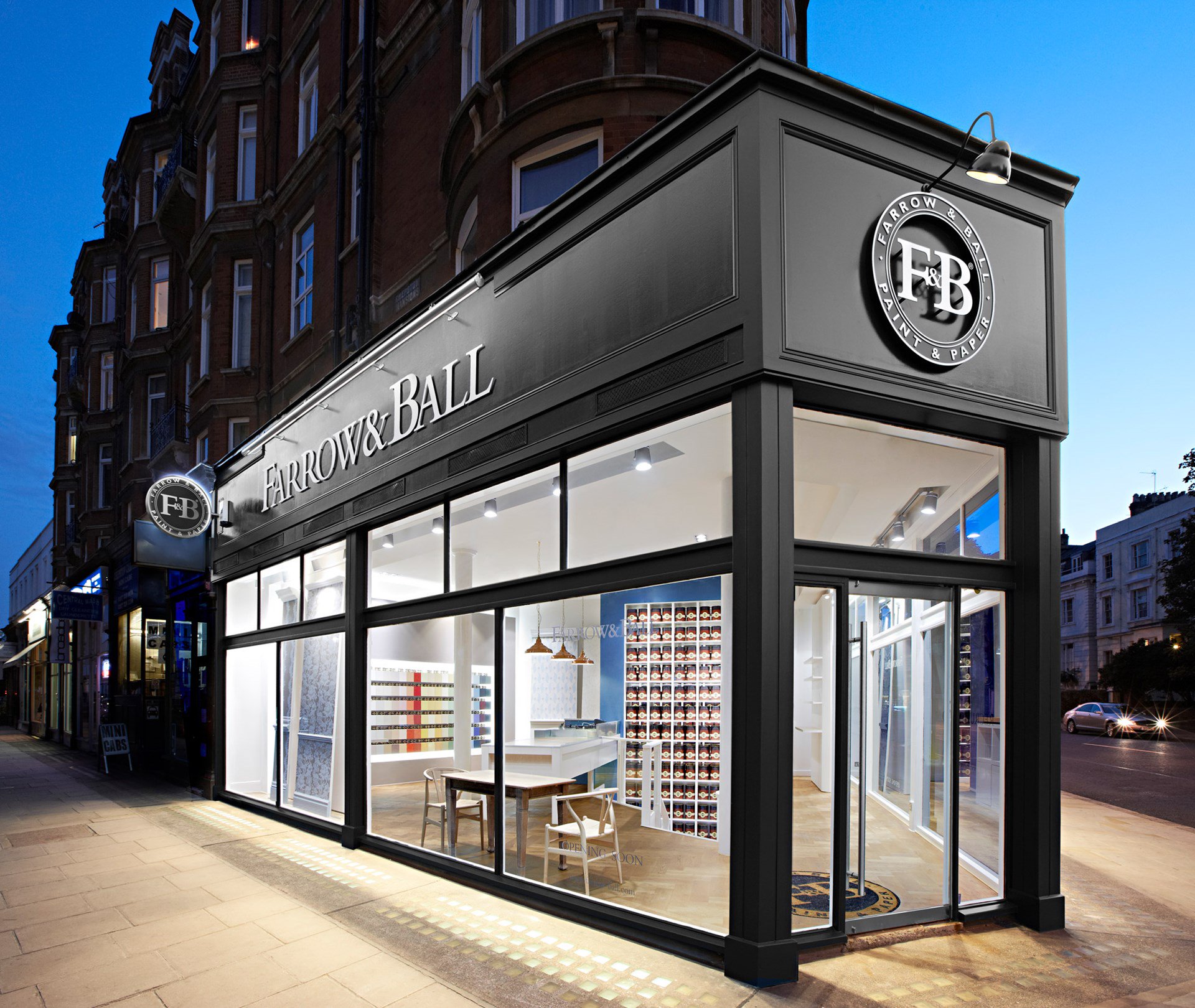 Throughout the 70s and 80s, many of Farrow & Ball's competitors had started to use acrylic paints with less pigments and with additional plastic. But not them, Farrow & Ball stood strong and true to its authentic recipes and original methods. Tucked neatly in the sticks, this hidden gem proudly held on to its heritage our acknowledged integrity.
Now up to the 90's, an era of 'firsts'! It was in this decade that we saw the next period of change. Under new leadership Farrow & Ball began drastically expanding. Their focus was on the restoration of heritage properties with a chromatic palette that was compassionate to their period. 
1996 saw the opening of their inaugural flagship store on Fulham Road in London and 1999 heralded the grand opening of their global studio's in Canada, New York and Paris.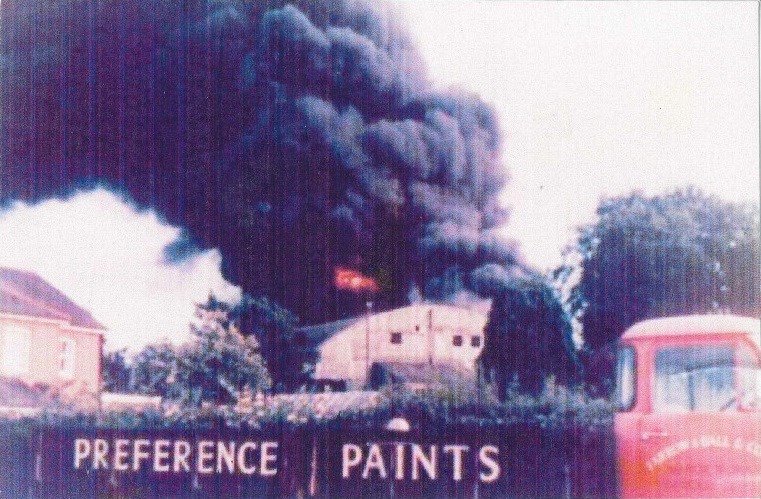 These milestones were closely followed by Farrow & Ball's first foray in to the digital world just before the 21st century, the implementation of a new website 
The new millennium had arrived and so did the onset of green awareness. The company made the bold decision to move their complete collection of oil based paints to water based and eco-friendly ingredients. With recyclable paint pots and responsibly sourced wallpaper, they made quite sure their paper and paint was as safe for the environment as possible.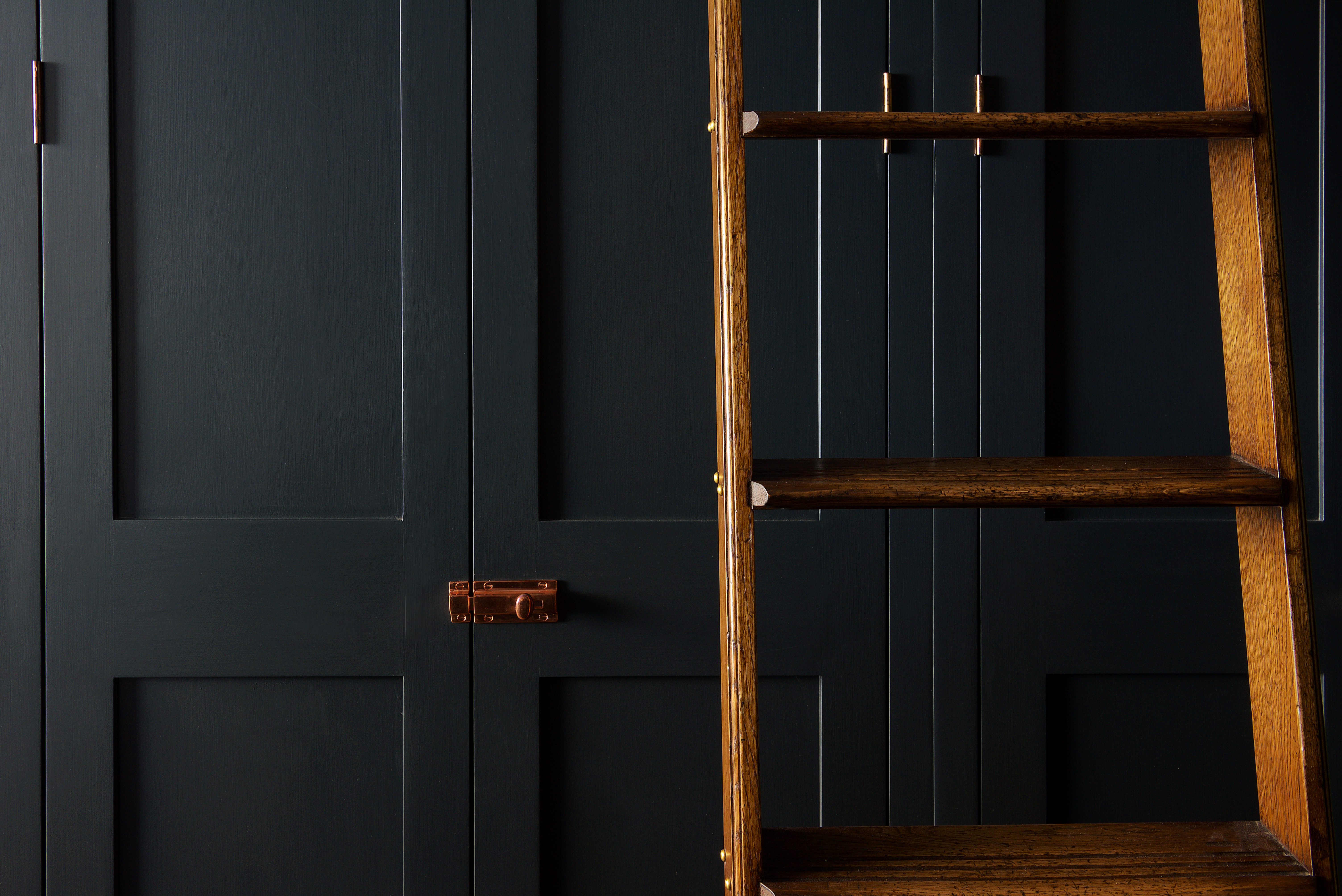 Having embraced the digital platform in 1999, they went on to launch a full stable of social media applications including Facebook, Instagram and Pinterest. Soon after arrived the generation of their first online magazine, The Chromologist, An inspirational portal and hub of colour. With over a million social media followers across the apps, they are overjoyed to have achieved over 500,000 visitors every single month to the website.
Recently, their  'at-home' colour consultancy service went worldwide. The expert colour specialists were now on hand to provide bespoke design guidance, helping to remodel the interiors in the convenience of client's own home.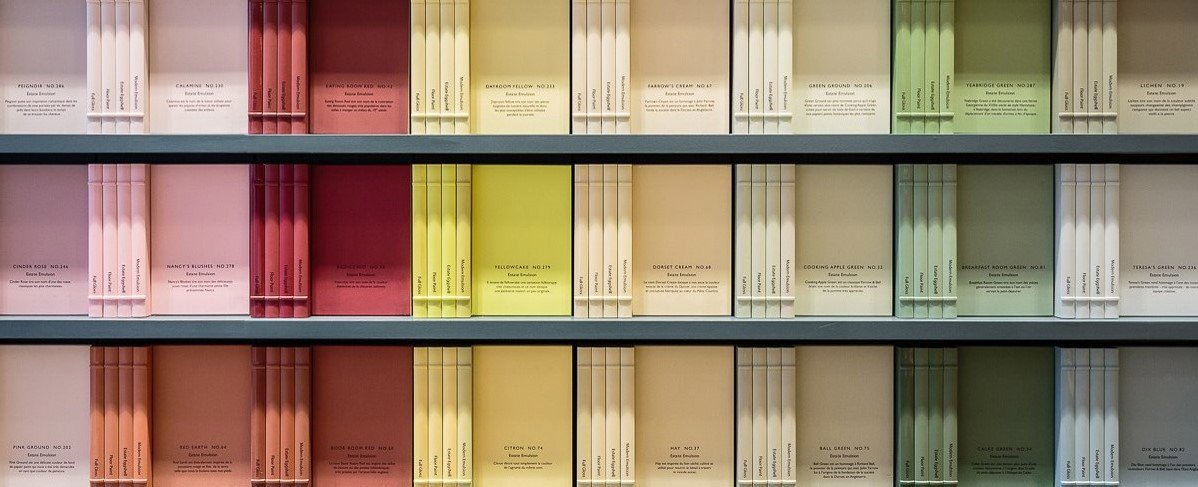 Farrow & Ball: recognisable through their desirability have no need for a thousand colours, their signature palette speaks for itself.
If a picture paints a thousand words, is it not the colour that does the speaking?