A convivial celebration of

 

a charismatic coloration!
Recognised throughout the world, Le Creuset stands as a market-leader for finest quality collections of enamelled cast iron cookware, stainless steel, tempered non-stick and stoneware, partnered by its distinguished range of wine paraphernalia.
Establishing itself in 1925, Le Creuset has been creating world-class cookware for nearly a century now. Innovation stays at the forefront of their many achievements. Used by leading gourmets and keen cooks around the world, Le Creuset cookware proposes exceptional performance time after time.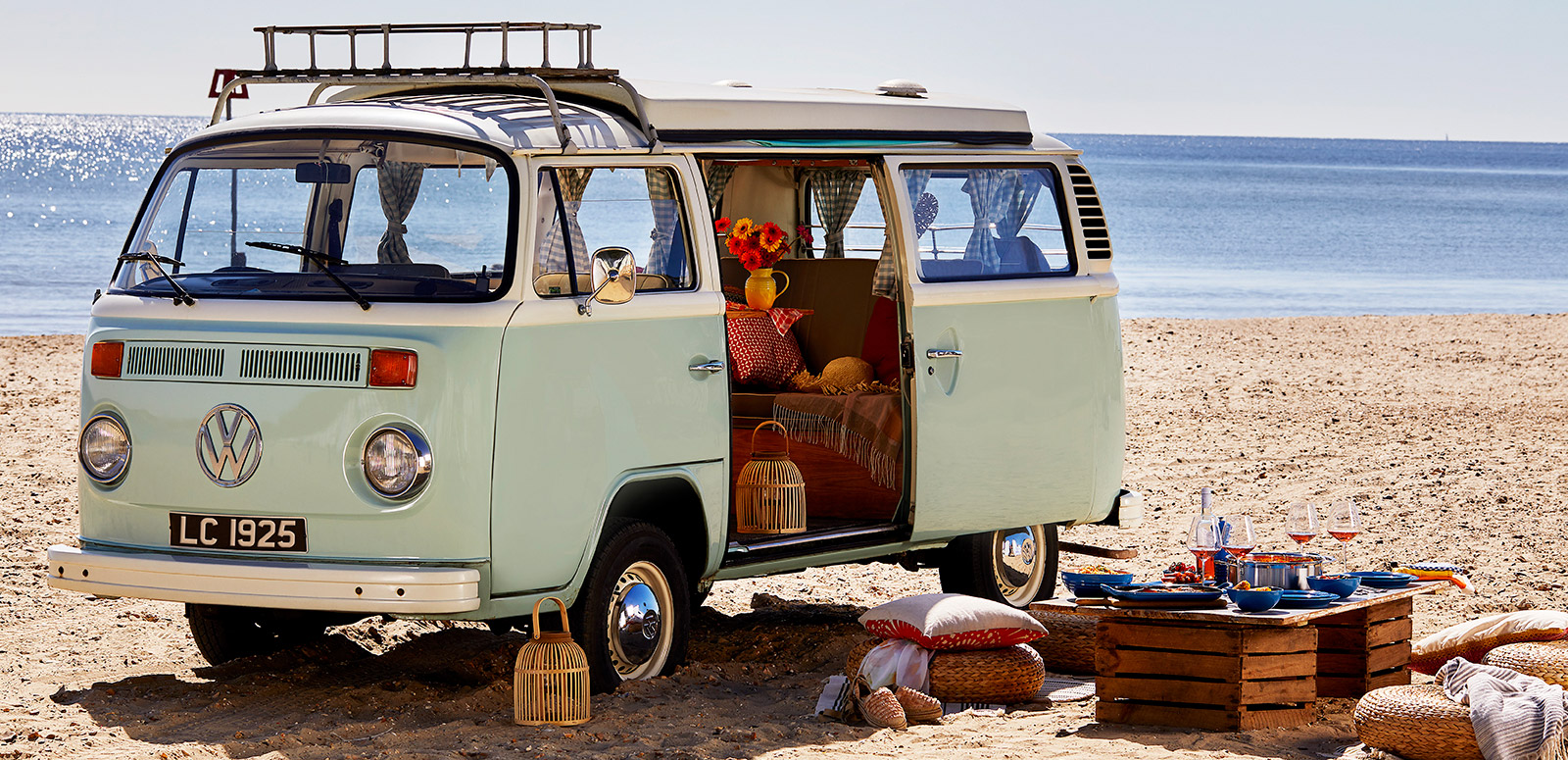 Beginning production of its first enamelled cast iron pots in 1925 from the foundry in Fresnoy le Grand. Le Creuset continues to manufacture its world famous cast iron pots from this base today.
In this time, they have expanded the types of products on offer and have taken advantage of the many technological progressions since its inception in 1925.
Le Creuset continues to utilise the hand-crafted methods and the authentic process of forging and casting in the production of its cookware. This considered approach to its heritage is also characteristic of the design. The Cocotte, or French Oven, was one of the first cast iron items produced by them and is still the most prominent item sold in a collection of gleaming retro colours,  Volcanic (orange) being the company's trademark.
1925 to 1935, the adventure begins.
Meeting at the Brussels Fair in 1924, Two Belgian industrialists, Armand Desaegher (a casting specialist) and Octave Aubecq (an enamelling specialist)  decided to create a foundry which would enamel a variety of cookware items. In 1925, Le Creuset® was conceived and started about their business in Fresnoy-le-Grand in Aisne, France. This same year the first cocotte was produced.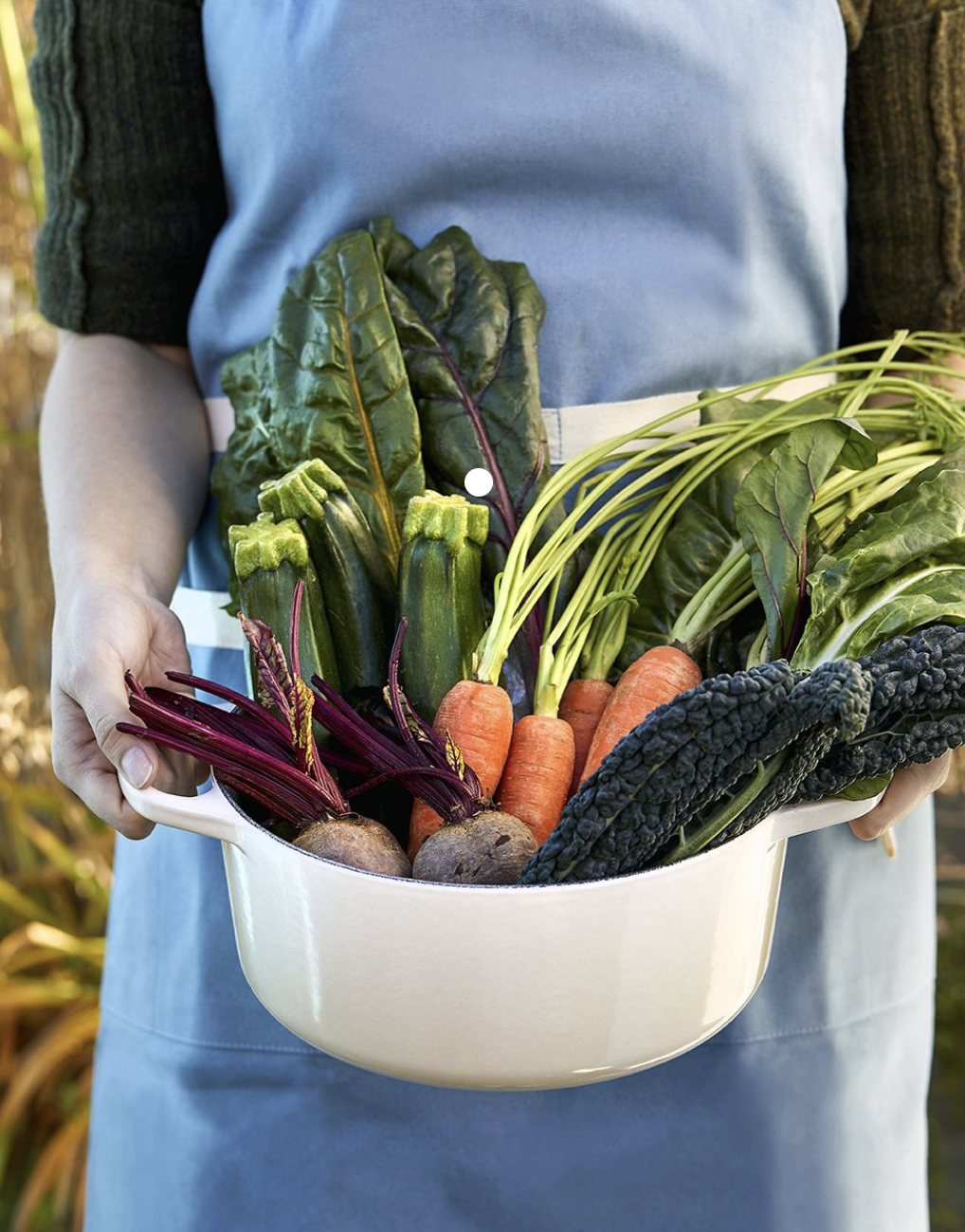 1935 to 1945, The war years, the toughest.
Beginning to develop a commercial approach along with its product range: cookers, stoves, electric hot plates for cookers and kitchen utensils. The first publicity campaign on the radio and in the press was aired to promote the quality of their produce.  Unfortunate circumstances then took over. The start of war then brought about troubled times and the factory struggled as it was occupied by German forces.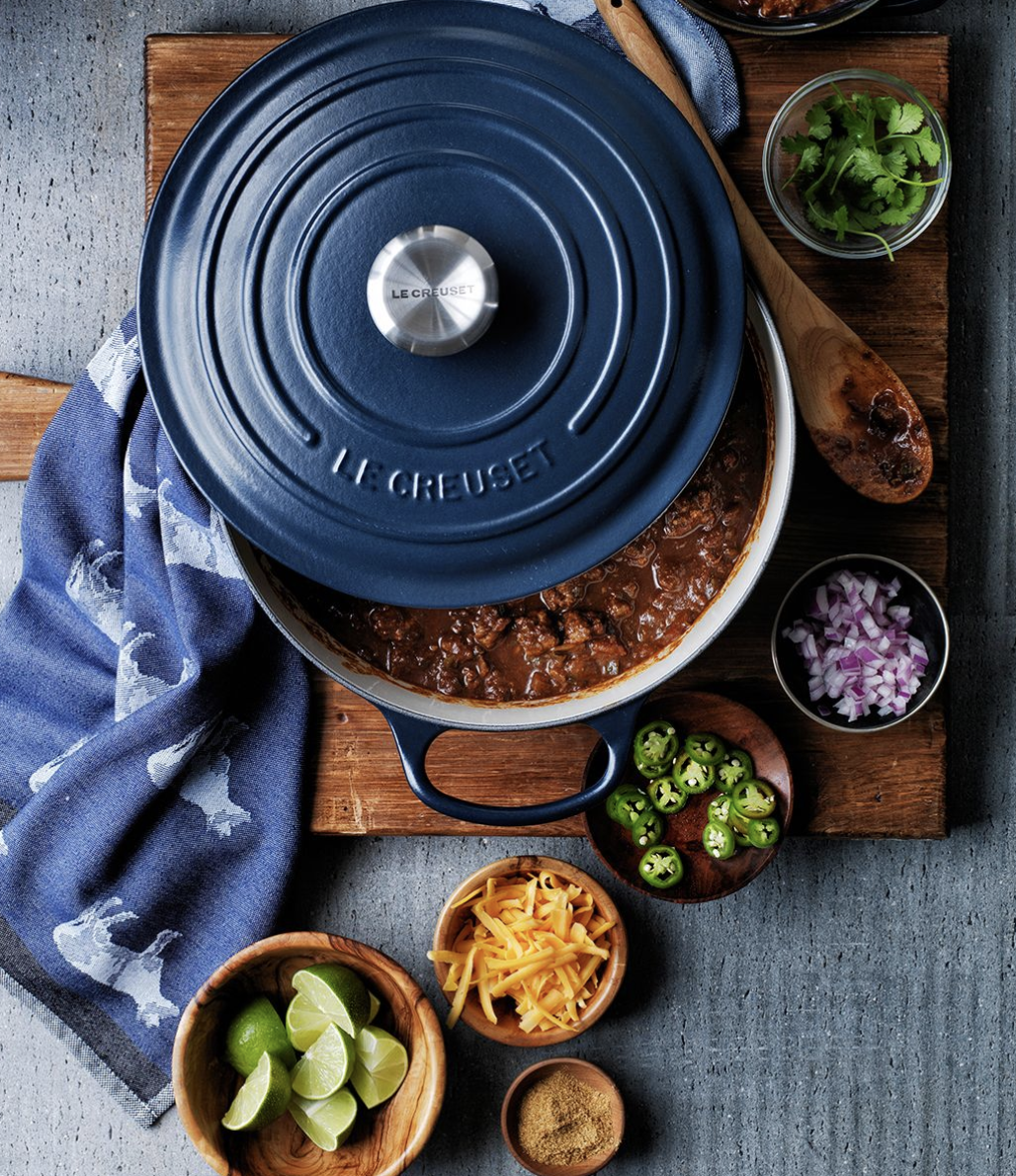 1945 to 1955, a fresh beginning.
With the 2nd World War over, Le Creuset focussed on its collection of enamelled cast iron cookware and was a principal innovator of that decade with new and exciting additions to the stable. Inspiration was evident in the creation of their new enamel colour palette. In 1952, exporting to other countries had really begun in an even greater quantity of products heading to most European countries and the Americas.
1955 to 1965, inspirational agenda.
This era was to see the quickening of ideas and eagerness which had always been the original dream of the two founders. In 1955, the first Grill model: the Tostador in a new colour "Elysées Yellow", instant success! In 1957, Le Creuset bought its major competitor, the creator of the popular Doufeu – a cocotte with a water lid. In 1958, saw the launch of the Coquelle designed by Raymond Loewy, named "the Father of Industrial Design". In 1962, saw its first Fondue Set, inspired by the trend in winter sports holidays.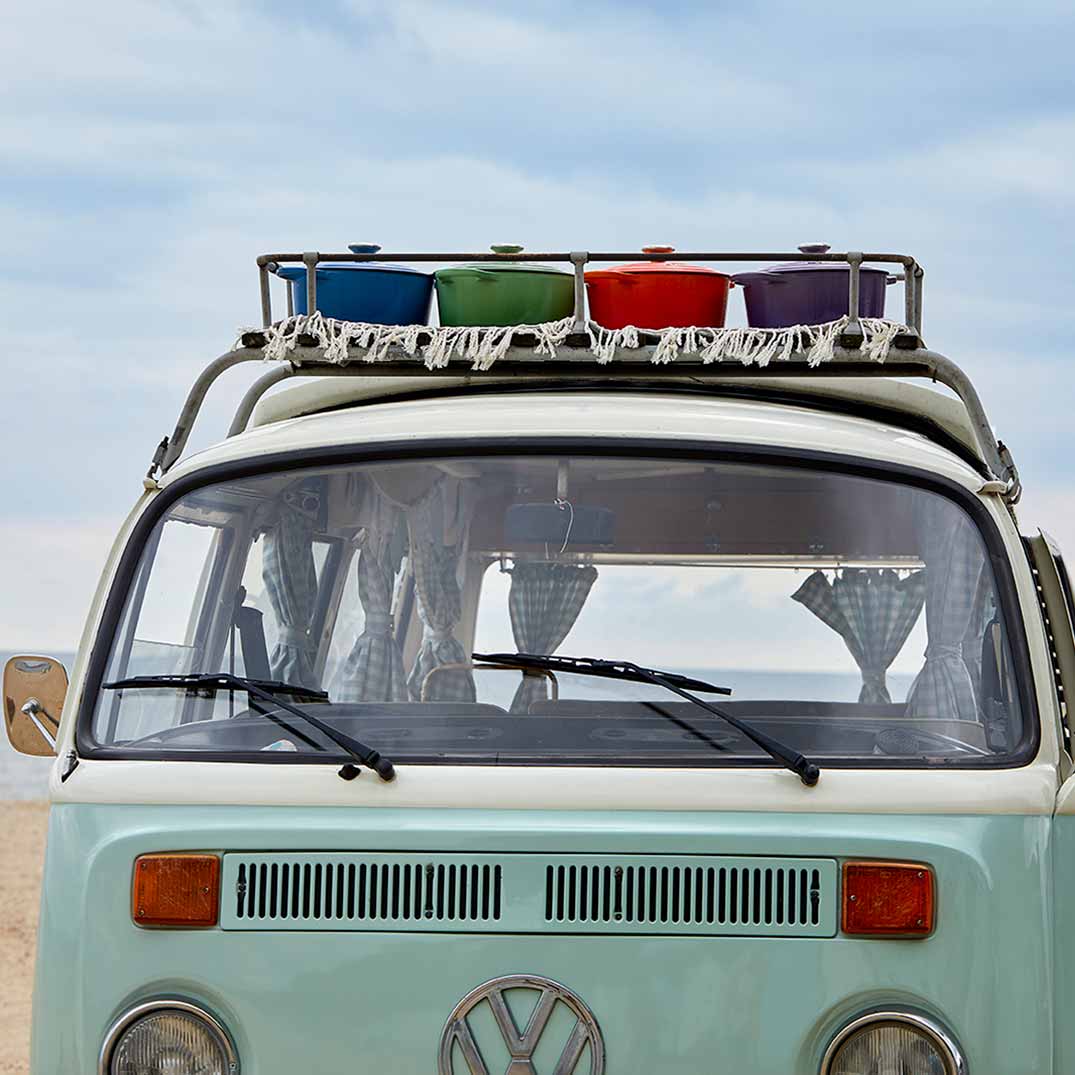 1965 to 1975, Rejuvenation.
In 1966, Le Creuset updated the production equipment and reinstated the manual casting with automatic machinery. In 1972, the famous Italian designer Enzo Mari utterly redesigned the original cocotte to form the "Mama" range with its sharply unique handle shape.
1975 to 1985, Globalisation.
This period was all about export, everywhere and anywhere they were associated with images of French style and cuisine. As ever, innovation always remained at the forefront of Le Creuset's success. In 1980-1981, The Jam Pot (Marmite à Confiture) was conceived. The Multifunction Cocotte was presented advocating the healthy path to steaming food.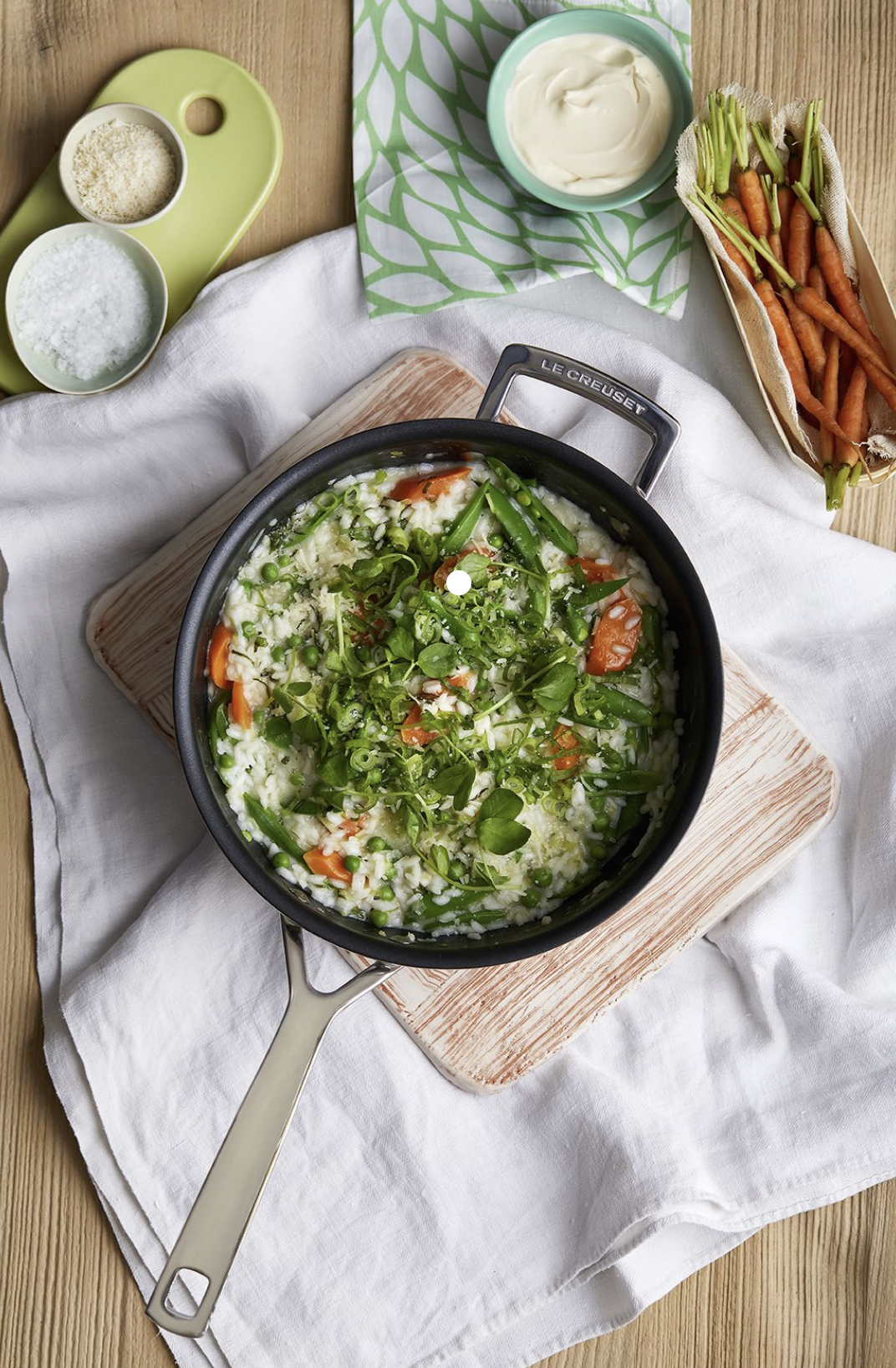 1985 to 1995, A new spirit, completely!
In 1985 a global survey in association with "Newsweek", positioned Le Creuset in the top 30 French products identified by an international audience. In 1987, they launched a new range: "Futura", created by J.L. Barrault. In 1992, Le Creuset initiated their first wok. Taking inspiration from the growing trend in Asian cooking arriving in the new Saffron colour.
1995 to 2008, evolution and development.
Product advancement echoed the strong worldwide presence of Le Creuset  and saw the implementation of the Spanish Pueblo range in sun baked colours in 1995, the French Tatin Dish in 2000, the Japanese Sukiyaki Cocotte in 2002 and an Italian Risotto Pot in 2004. New colours appeared: Granite Grey & Cream, Chocolate & Pistachio, Satin Blue & Kiwi with Lavender & Burgundy in 2005.  The brand also diversified with the introduction of and enamel kettle. They also launched a textile range in and stone bakeware in 2001.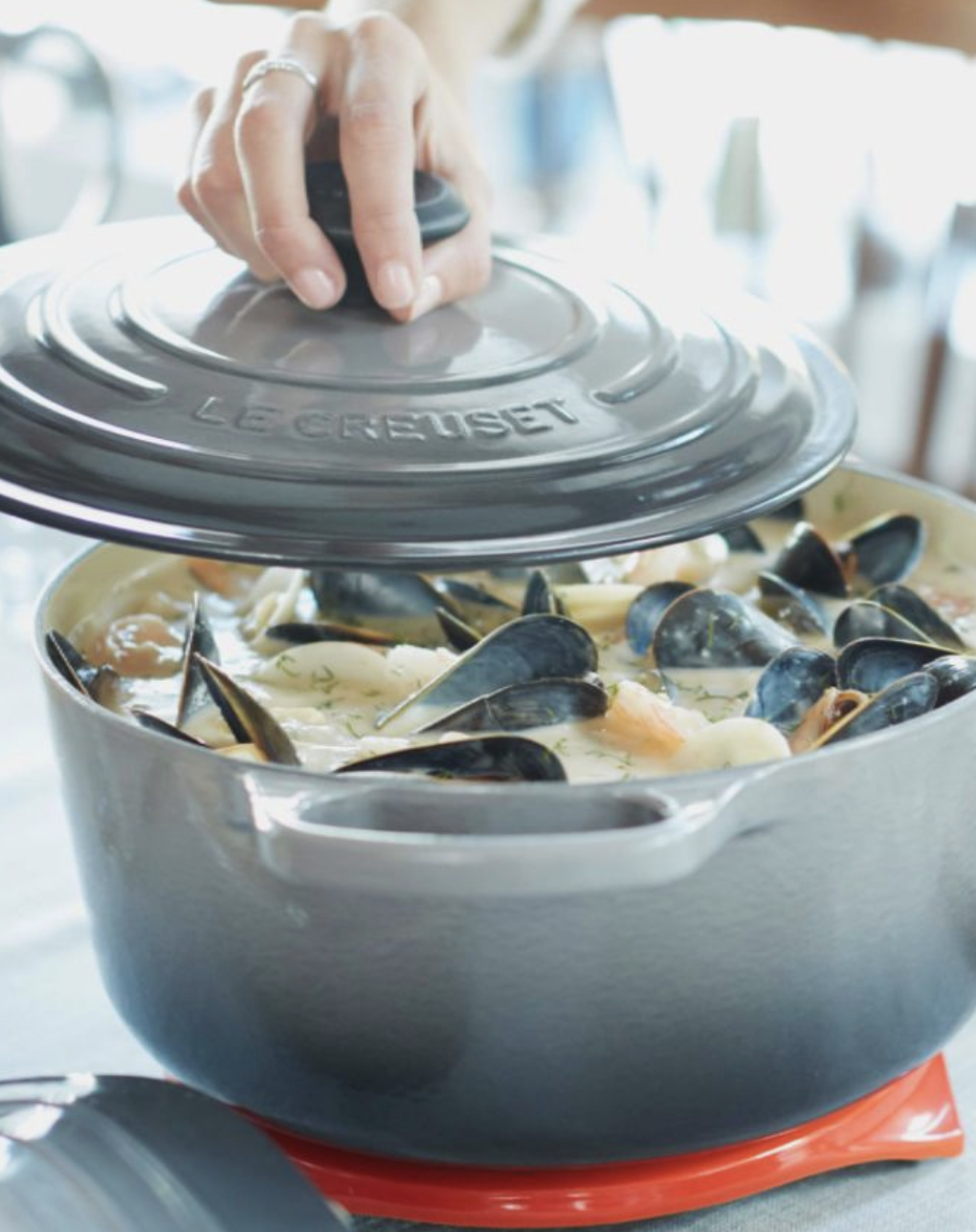 Le Creuset has now achieved sales in more than 60 countries globally.
In our eyes, the kitchen truly isn't a kitchen until it has at least one piece of Le Creuset nestling comfortably proudly 'front and centre'.
Who doesn't possess at least one piece of these colourful Gallic charmers?