A vintage French kitchen and utility room
A distinctively unique kitchen and utility with a vintage french identity!
This project has got to be a personal favourite! The styling was vintage French and we started with some glorious antique espagnolette bolts bought from a Parisian flea market. These were to be the focal point and beginning of our concept. We worked together with our client to make sure she was getting the exact aesthetic she had in mind.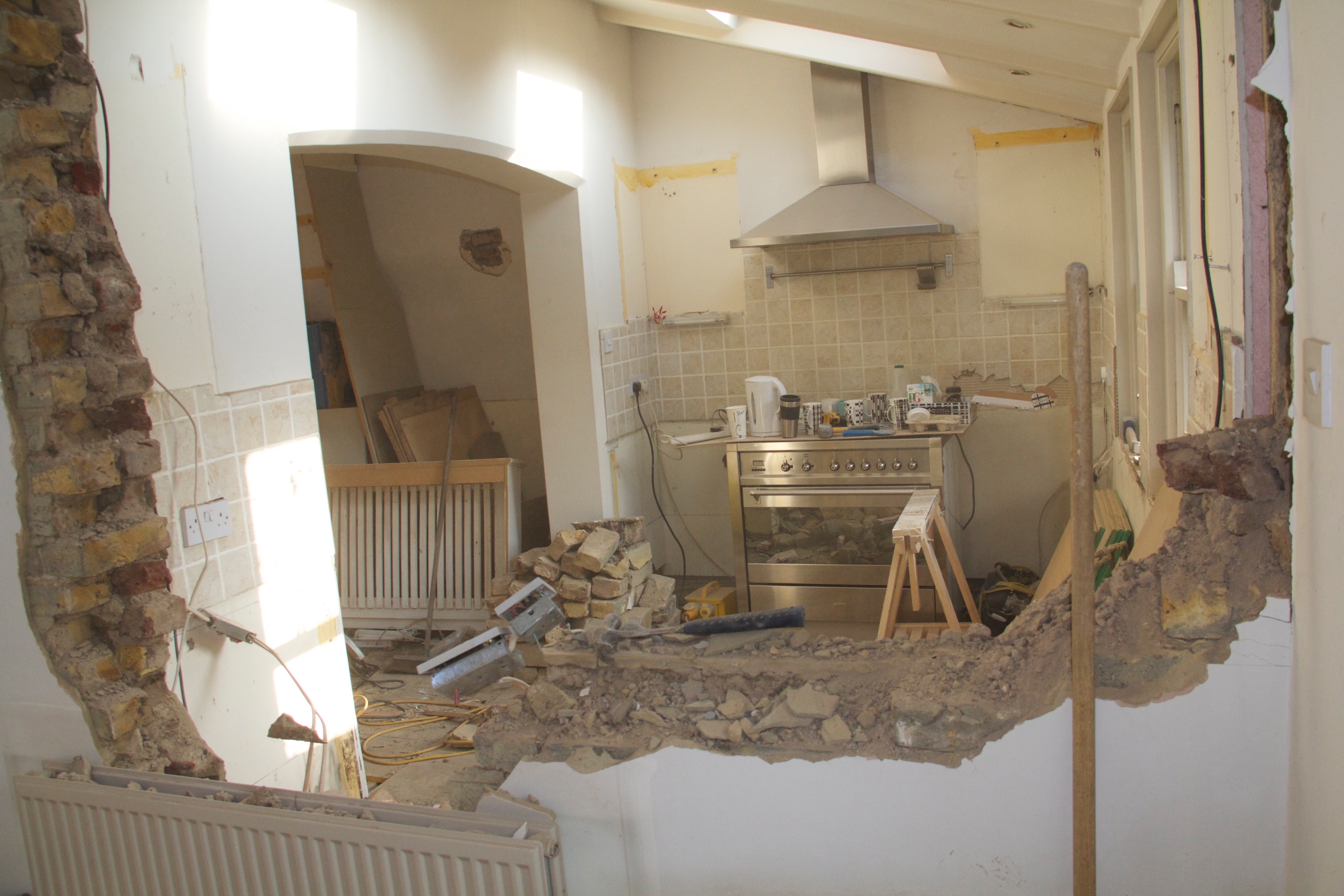 Alongside this kitchen we also designed and installed a separate traditional english styled utility with oak wood tops and a brass grilled cabinetry which was hiding a boiler and washing machine.
The cabinets were taken to the ceiling with finished cornicing which resulted in an elegant and proportioned style. We matched this with a range canopy and 'fake' draws running vertically by the sides.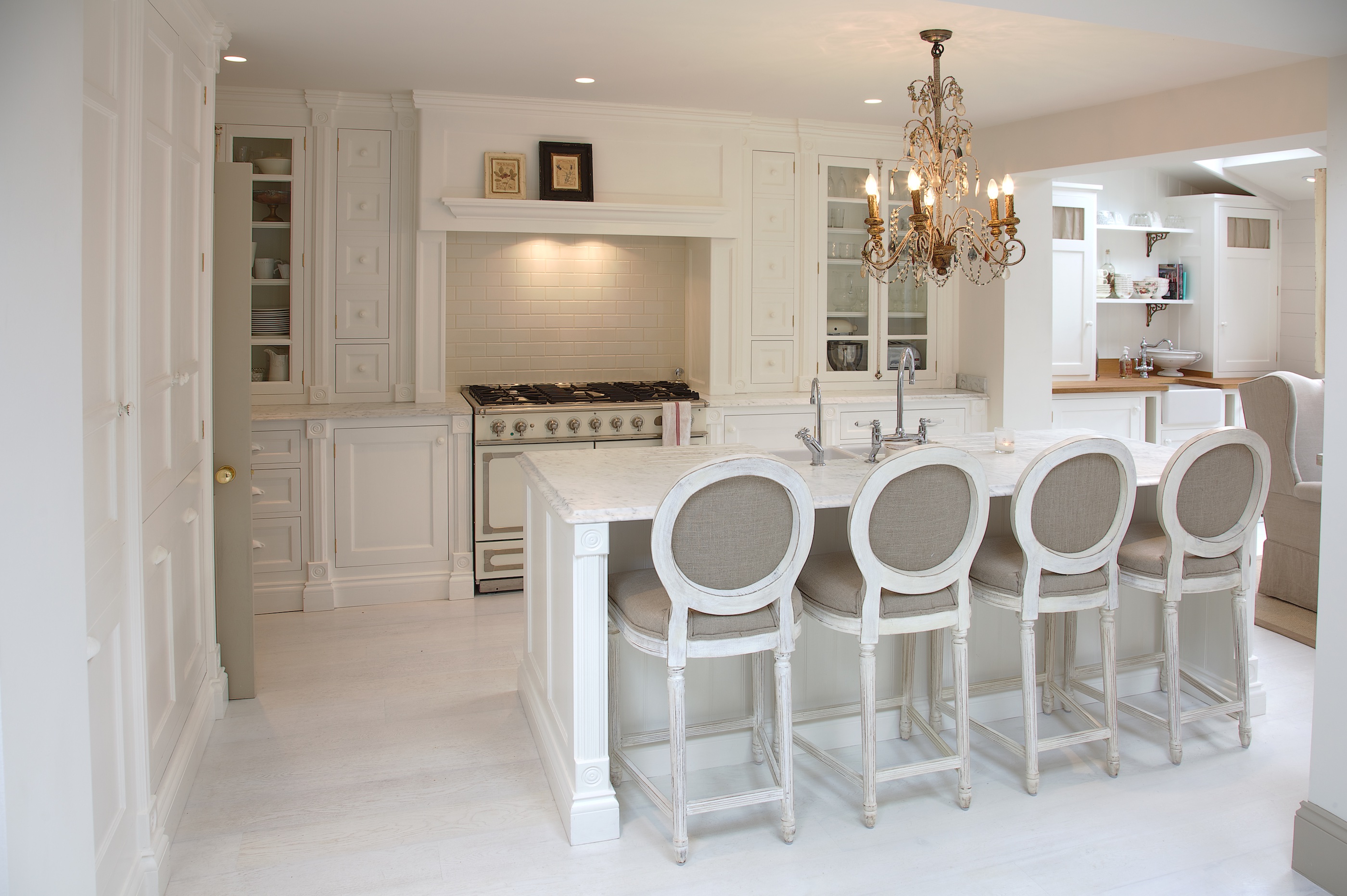 The next decision we had to tackle was the colour and through much deliberation, we finally settled on Farrow and Ball All White No. 2005. Who would have thought 'white' could be such a hard decision to make!
The next hurdle was the cabinetry detailing; the roses, pilasters, skirting and cornices. We dug deep in to our heritage reference library and sourced just the right mouldings to perfectly match the period detailing we needed.
We also created this lovely larder with glazed cabinets and espagnolette bolts, the twin set draws and profiled tops.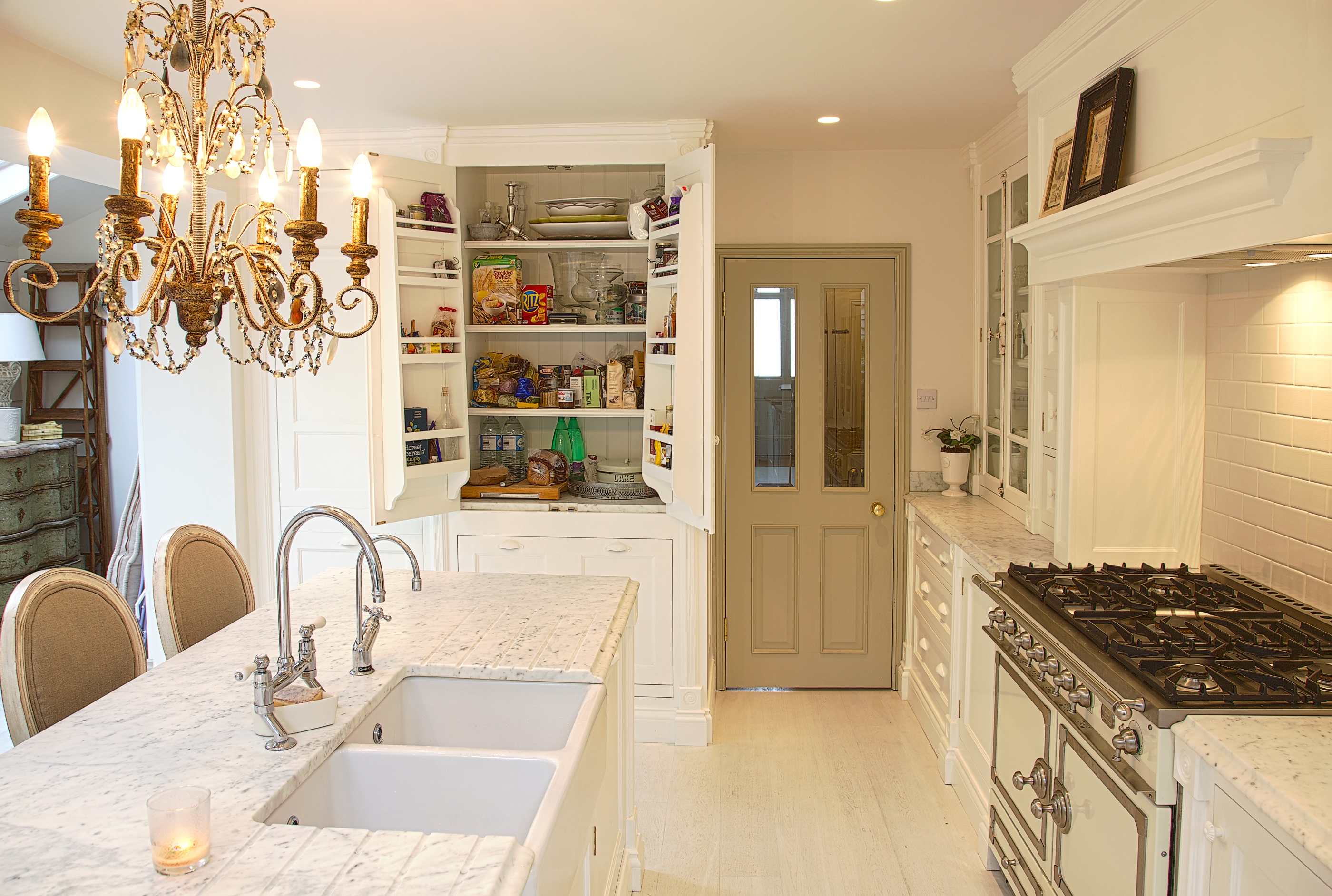 Next up, hardware! The client's choice was solid brass petalled which was then painted over and distressed to add that extra rustic and vintage feel. We are truly proud of all the thought and consideration that went into create this gorgeous French aesthetic.
So now onto the appliances! The range, no brainer there, had to be the French styled La Cornue, which is a real beauty and centrepiece to showcase this amazing kitchen. We also included a Miele fridge and dishwasher and Fisher Paykel freezer draws (the best in our opinion supported by years of loyal service without any troubles, true work horse that does what it says on the tin!)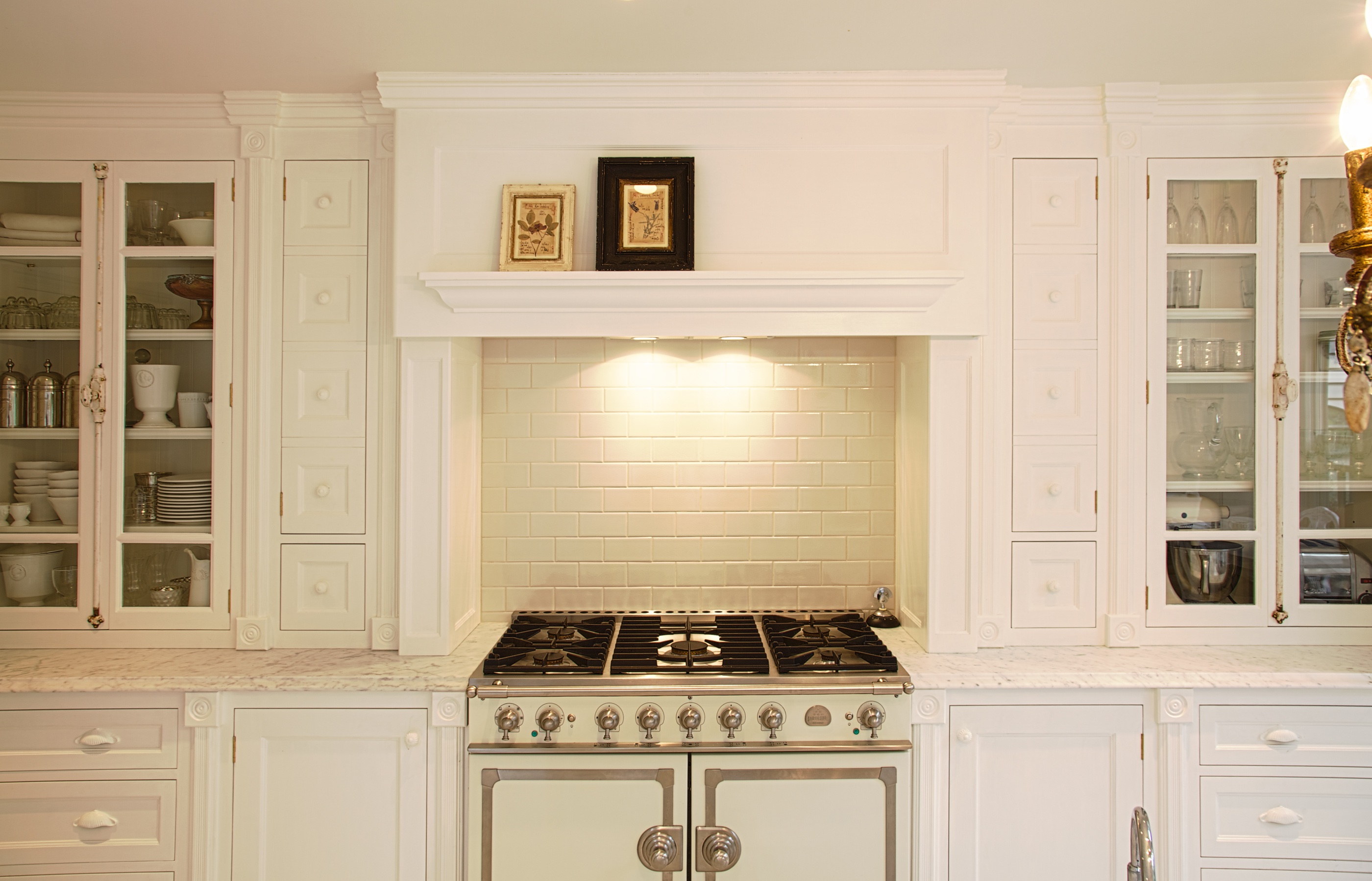 Now the waterworks, a Perrin and Rowe shaker sink with matching Phoenician taps and kettle tap to compliment the fantastic Carrara marble worktops with fine dupont profiling. Stunning!
All in all, one of the most personally satisfying projects I've had the pleasure to be involved in and I would have loved to have taken the glory for the final styling of the rooms but that was in the capable hands of a very talented client who runs her own interior design business!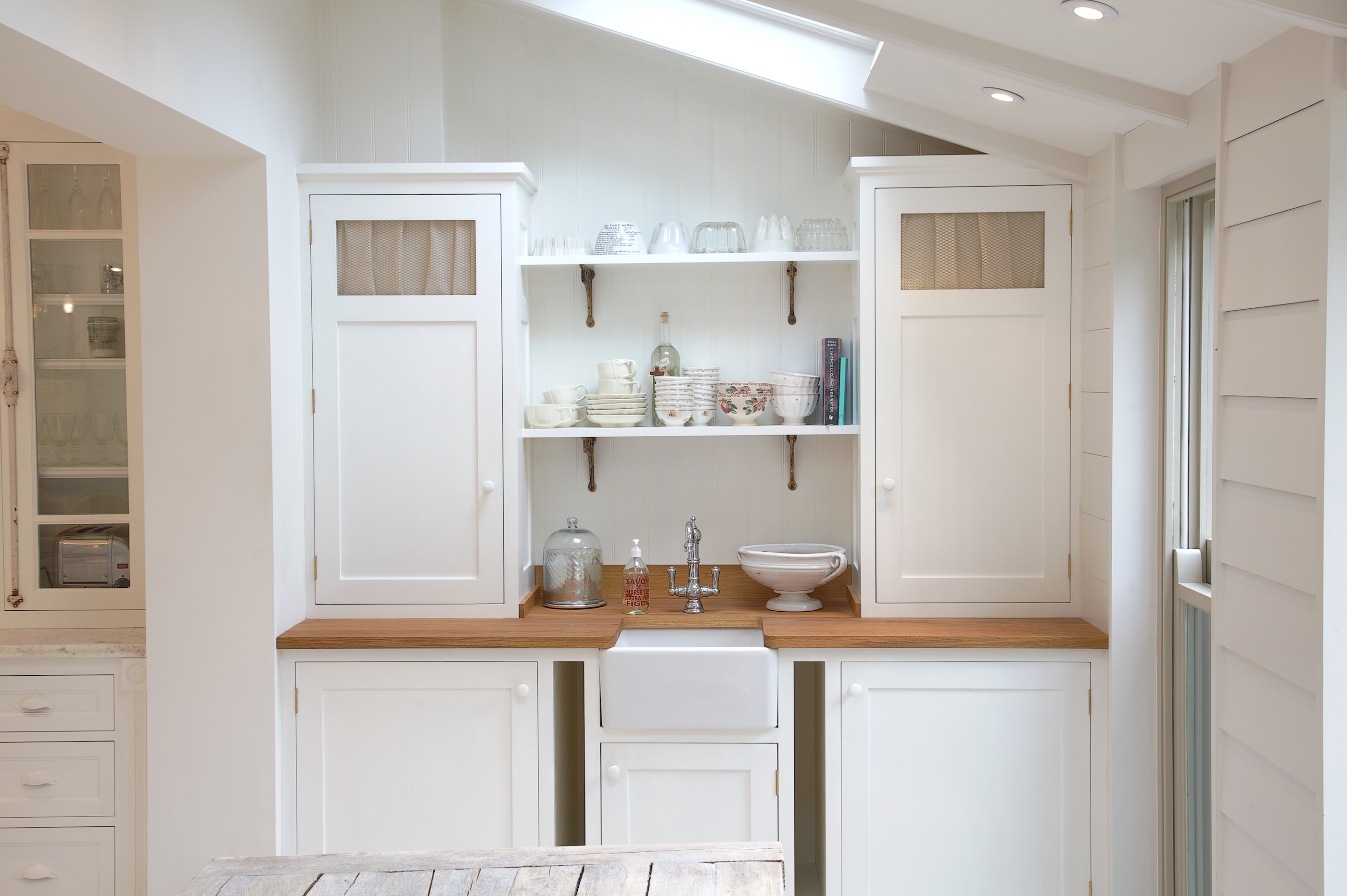 Click here to read about another one of our projects!