Please allow me to introduce myself…
I'm Charlie Kingham, well not quite yet! I'm Shona, Charlie Kingham's creative director and the one tasked (more mission impossible) with getting Charlie to talk about himself, his achievements and his talent (he says gift) for designing. Hard work to say the least considering one mention of bespoke kitchens and you can hardly shut him up.
Struggling to get some blood from the stone, I managed to trawl our amazing press archives and cobble together the following glimpses into the psyche of the man from some of the most eminent and influential magazines who have had the (mis)fortune to try and get him to open up.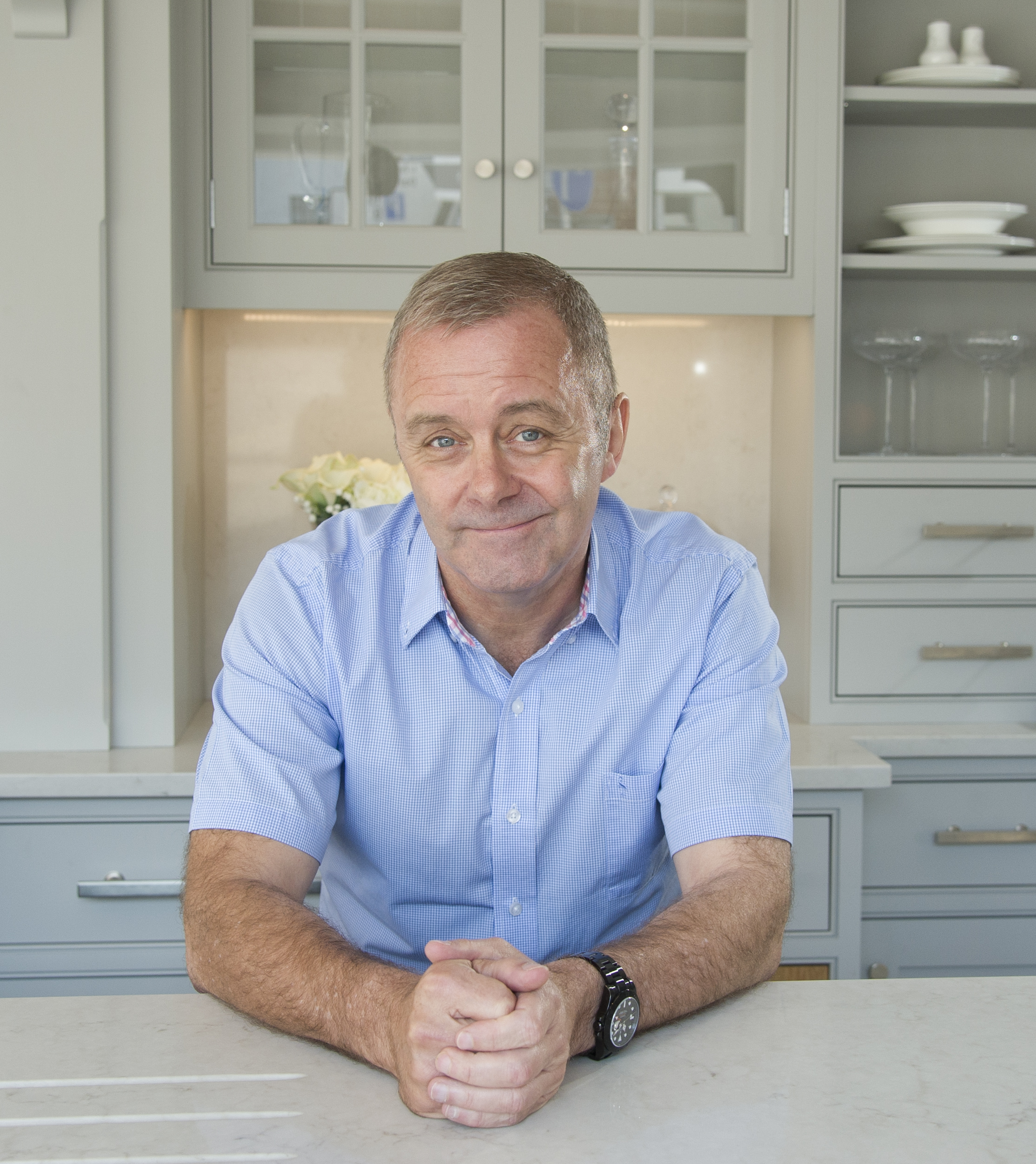 Here are some 'clips' from the interviews with the man himself, starting with one of the most pertinent and revealing truths I have found buried deep in our vaults:
Charlie, please sum up Charlie Kingham!
"Paramount to all, is the best craftsmanship, design and customer experience; these are at the heart of everything we do".
So tell us, why a career in cabinet design and making?
I have always had a background in the creative arena, ranging from graphics to photography and fashion along with a major 'dabble' in mid-century and vintage furniture which was always my clandestine passion. One day, I sat down and started designing handmade bespoke kitchens and it just came naturally to me: I'd found something that I just loved doing. So a career in cabinet design and making was an obvious path to take, and one that I love to this day. I originally set up shop in Marylebone, finding the most charming little ex-bakery shop on Blandford Street right next door to the Chiltern Firehouse, before relocating the showroom to Guildford almost two years ago. Because I am so passionate about what I do, I relish the opportunity to share this and all I want is for it to be a really special experience for our clients. Must say here though, that this is no one man band and I could never achieve this without the support and encouragement from our customer service, project managers, installation teams and artisan hand-painters who are all an integral part of what makes it so special – our reputation has not been built on our cabinetmaking and design skills alone.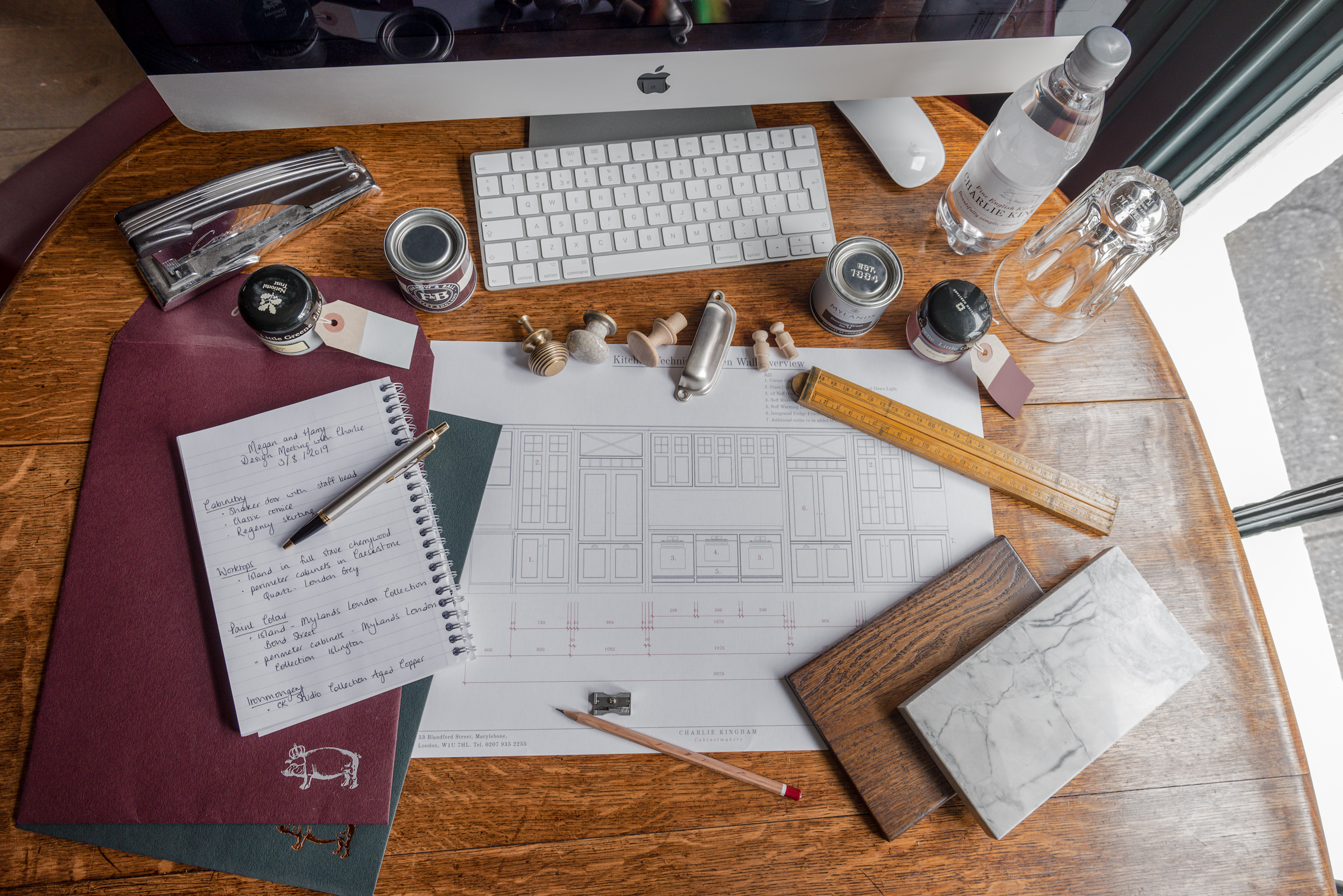 Tells us about the first project you ever designed?
My first handmade bespoke kitchens project was a 200-year-old period mill house (a dream!) which made superb use of our truly bespoke joinery as the period property was listed with low ceilings and not a straight wall in the place.
It is so hard to get that first commission when you are an 'unknown' but I was lucky enough to be introduced to a wonderful couple with a young family who felt my passion for the project and took a chance on the 'new kid'.
The kitchen featured a large island that had to sit across a step as the kitchen was on two levels. We got around this by stepping the island on two planes which became an enhanced feature with seating at one end and double undercounted sinks at the other.
Part of the brief was for the kitchen to have an un-fitted feel. The use of a freestanding larder and open shelving instead of wall cabinets really helped to achieve an airy and spacious look which suited the country cottage feel and complimented the period of the property. It was a true 'Kingham' Shaker gem – and the first of lots of exciting projects across the UK and much further afield.
Tell us about your design process, and what makes your kitchens and cabinets so special?
Our design process is truly bespoke – in the sincerest meaning of the word. Every kitchen or piece of cabinetry is designed without compromise for that individual client and the architectural principle of their home. Our heritage and experience along with the traditional joinery methods and cabinetmaker skills of our staff means we are able to craft anything the client asks for – from a single freestanding piece through to kitchens complete with pantries, utilities and any other rooms that need the Charlie Kingham treatment.
All of our cabinetry is handmade in the UK using traditional techniques then lovingly hand-painted. Why go down the artisanal route? Because I want to see something different, something unique. It just has to have an integrity with a really high build quality because in the end, I want to see something that feels right and genuinely is the complete arrangement: functional, durable, beautiful.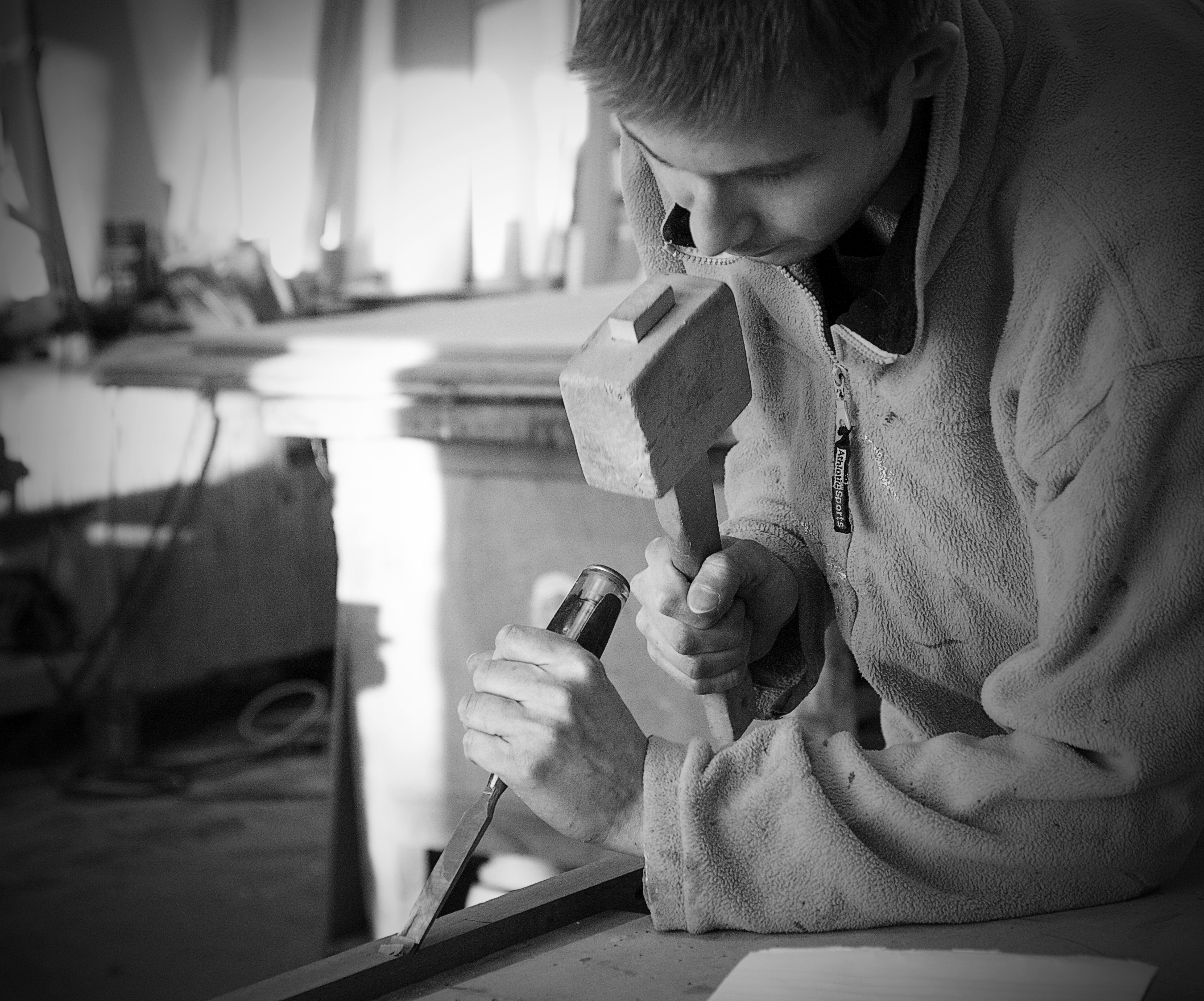 So why not give Charlie a ring? He's happy to talk 'kitchens' anytime and relishes the personal direct contact with anyone wanting to see what he can do to help out.
And if you want to see our full offer of bespoke kitchens, head to our homepage for inspiration!