Our Guildford Journey - Part I and II
Part II Guildford: Home Sweet Home 
The big move and the refurb seem like a lifetime ago already! Our Guildford Showroom is our one and only bespoke kitchen showroom now and really does feel like home. We think you'll love how beautifully our Georgian and Kingham collections are displayed. Our offices, upstairs, are always buzzing with creative design ideas.
Speaking of buzzing: the coffee machine works its socks off for client meetings (and our team!). We just love how we have grown into our new home over the last two years. Not one to sit around for too long though, we have further plans to expand the showroom upstairs to be able to showcase two more of our collections – so watch this space…!
Have you popped in to say hi yet? Our doors are open Monday to Saturday, so do drop by for a chat or to find some unique bespoke kitchen inspiration.
We have a range of worktops, from stunning white marbled quartz to ageing brass, and hardware, from trendy copper to brushed nickel, as well as different cabinet colours and styles for you to find all the inspiration you could be looking for.
You'll find bucket loads of larder, boot room, island, and appliance inspiration – and if you want to book in for a free design consultation, we can go through the almost endless options with you in our design room. Don't worry, we'll provide the caffeine!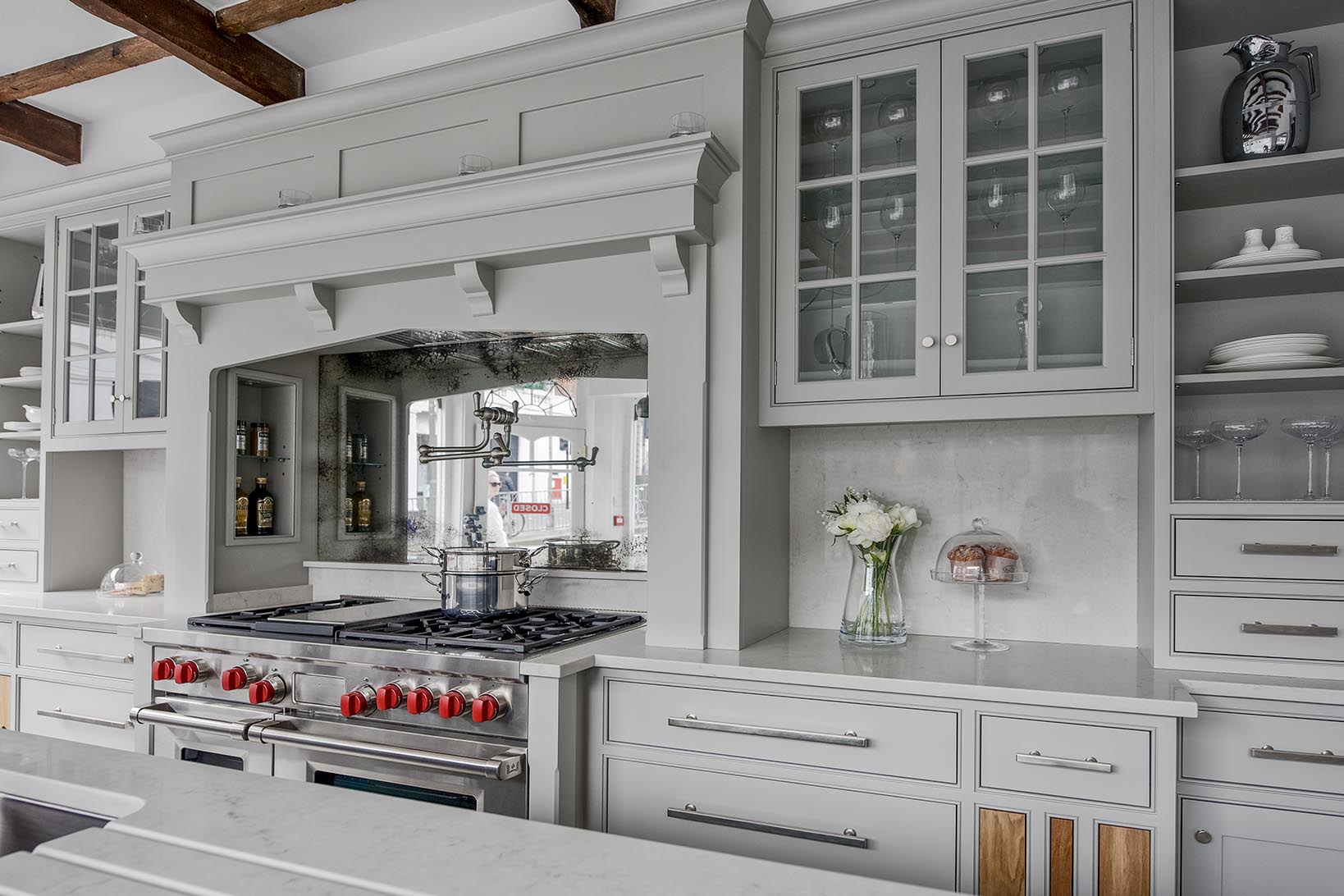 Guildford has been, and continues to be, the perfect place to find timeless design inspiration – one of the central aspects of our bespoke kitchens. After all, we want to help you create your once in a lifetime kitchen that you will look at in amazement every single day and think "Wow, this is mine".
Part I Guildford: finally ours!
We had been trying to find just the right place for our second coming, the growth of an empire: our next bespoke kitchens showroom. To start with, Guildford wasn't our first choice but an amazing agent, Mark, convinced us to consider taking a look at premises he believed were too good to be passed over. Trusting his instinct, expertise and experience, we took a drive down to Guildford town for a mosey around one spring afternoon.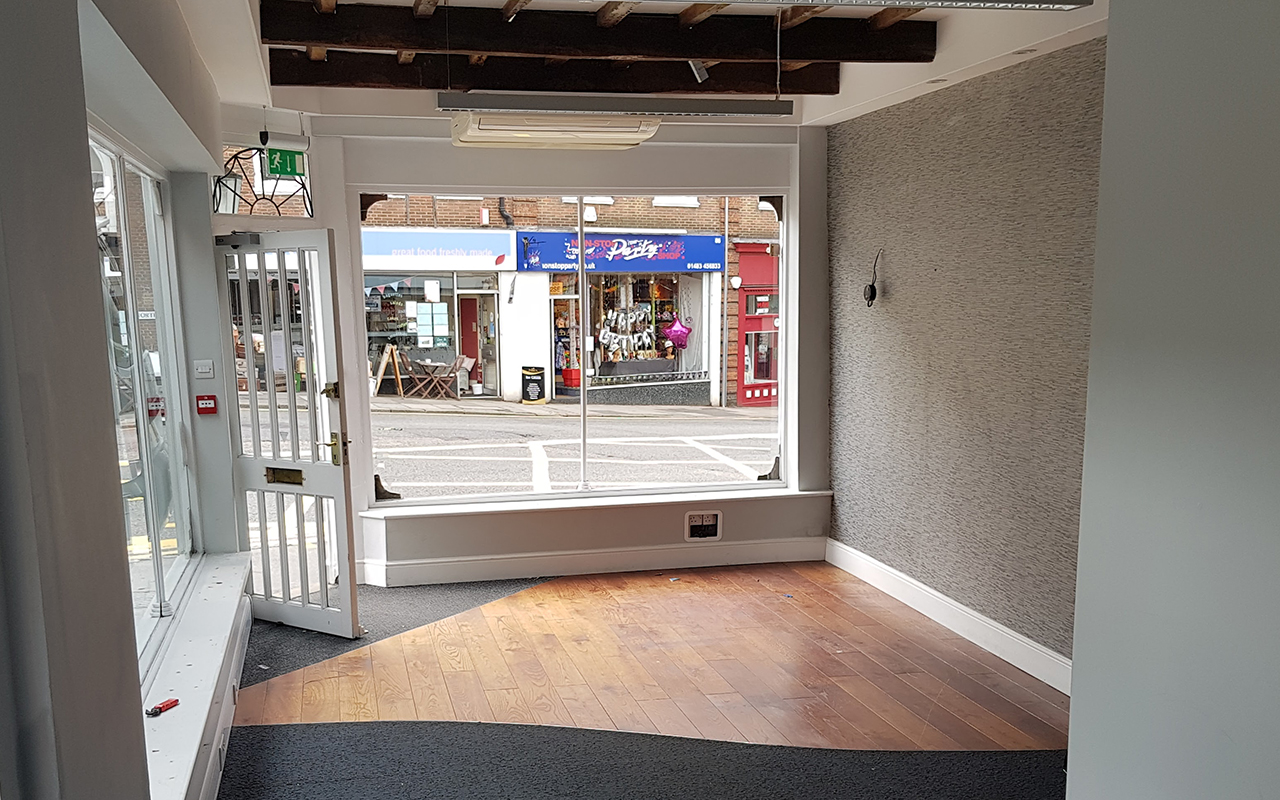 Our initial reservations were the journey around the M25 (and we weren't wrong about that!), but what we hadn't factored in was how delightful and attractive this place is! It has an amazing history with old world charm, whilst still maintaining a very modern and vibrant feel which we took to immediately.
On top of that, the property Mark had suggested was beyond suitable: it was perfect. It was love at first site as it ticked every box practically and was gorgeous to boot. It was a no brainer! Within just a few hours of enjoying the wonderfully laid back ambience and architecture, it was obvious Guildford, or more precisely 8 Chertsey Street, just had to be where we would open our next bespoke kitchen showroom.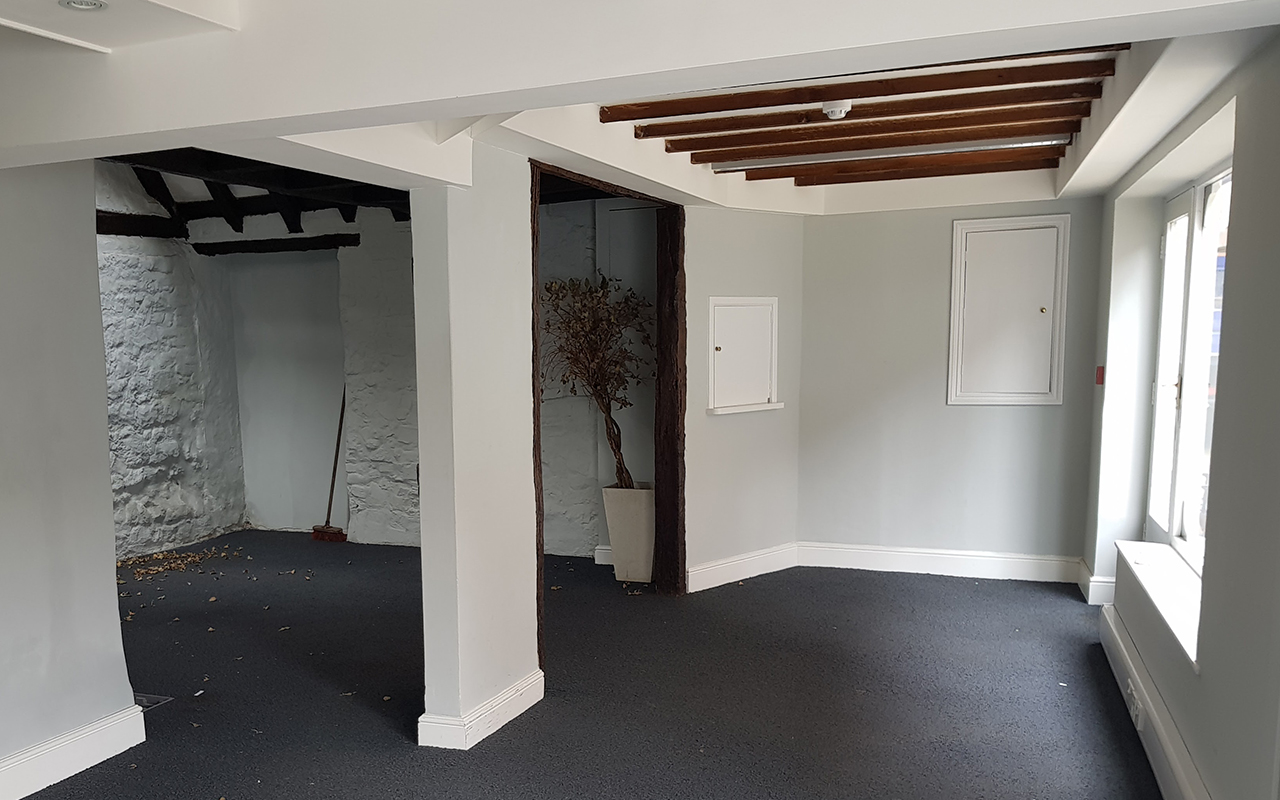 "Joy!", we thought. We started to put in place the plans we had been working on in anticipation of getting our hands on our 'Holy Grail'.
Our cabinetmakers were instructed to start on the handmade bespoke kitchens for display and the refurbishment team, who had been straining at the leash for a month, were finally let loose. Their mission? To turn an old Estate Agents (Hamptons International, no less) into the most stunning hand-painted kitchen showroom you could imagine.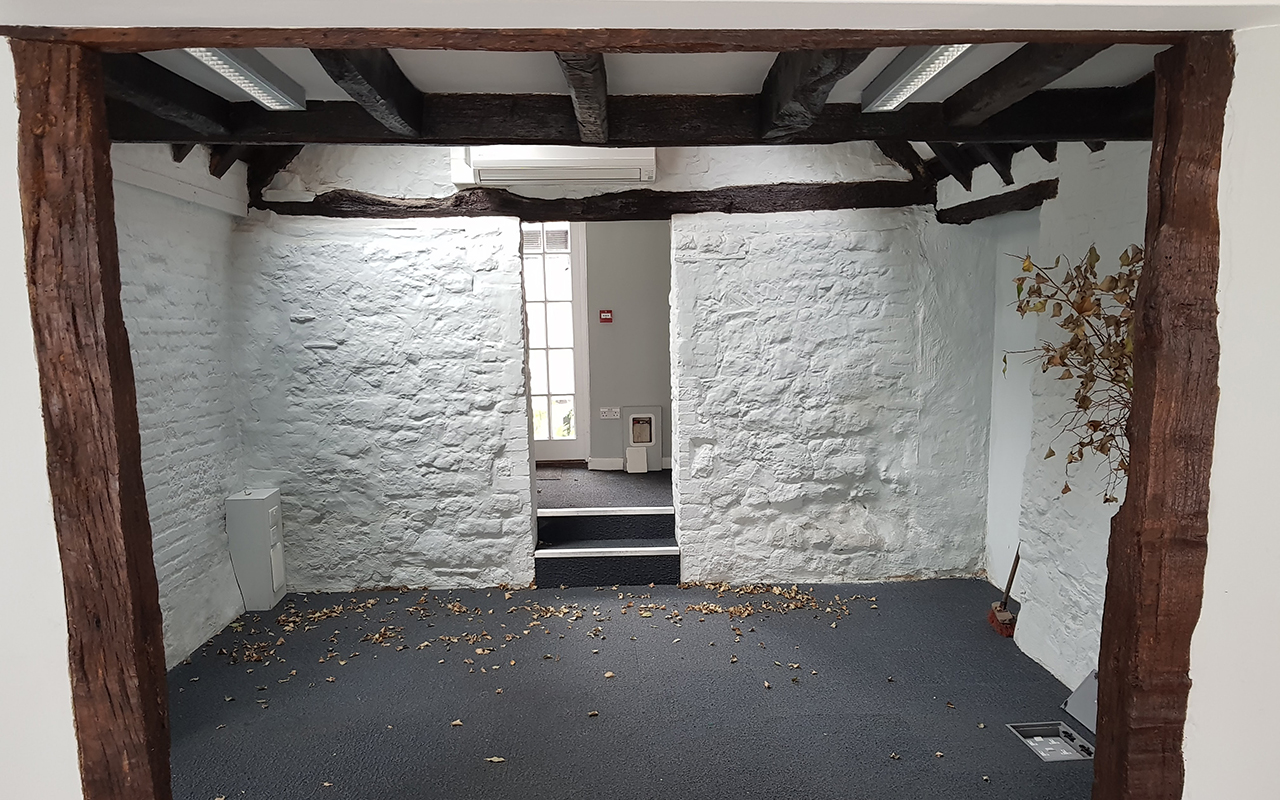 As I wrote this in September 2017 in an empty office above the showroom, I could hear the team's efforts, pushing us closer to the final goal. Everyone has said it must be a very satisfying experience. I can honestly say that it has been equal measures of fear and excitement, yet I cannot wait to show you the progress that has taken place around me in our bespoke kitchens showroom.
To see our full offer of bespoke kitchens, head to our homepage for inspiration!