Bespoke Home Library & Study
A heavenly hideaway for the creative, studious bookworm!
The outside world can be frenzied and sometimes we just crave a bit of seclusion. Look no further. What you need is a haven of peace and tranquility. A space that allows you the luxury (we say necessity) of losing yourself and getting away from it all to restore and revitalise.
This refuge, whether it be your very own or a shared shelter, is a very personal 'port in a storm'. It should be well fashioned to suit its purpose so it is fitting that you entrust its creation to someone with a passion for the sanctity of rest.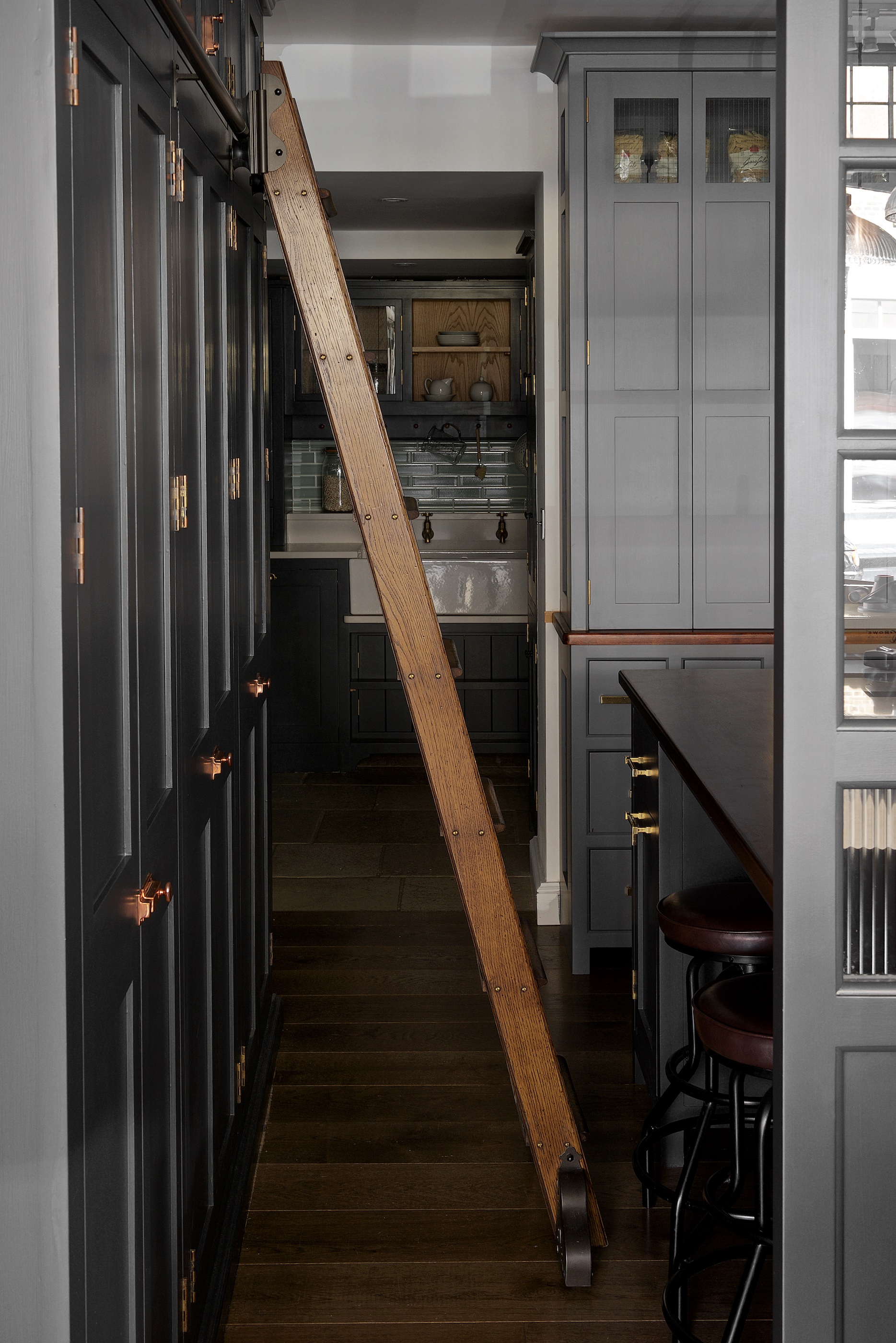 Is yours a creative space?
We can bring a loaded brush to this one. How about we create a studio ambience? We envision a desk-come-drawing board, plans chest, some flexibly adaptable racks and organiser stands and a multi-purpose table. It's really up to you how you instruct us though!
Maybe you are more of a book lover and avid reader?
Then, it's time for a bespoke home library. Think full-height vaulted bookcasing and open shelving (although closed or glazed looks great too). If height allows, we can go above and beyond with storage that is serviced adorably by one of our coveted rolling library ladders. These are aged perfectly by artisan craftsmen in mahogany or oak, brass or bronze. Once you have chosen a finish, you can pick a complimentary or contrasting paint colour for your cabinetry – we love dark, period colours. Green is always a winner in a library – maybe something like Farrow & Ball's Treron No. 292. A dedicated desk wouldn't go amiss in this space with some panelled walls and somewhere to relax whilst you bury yourself deep into an intriguing read.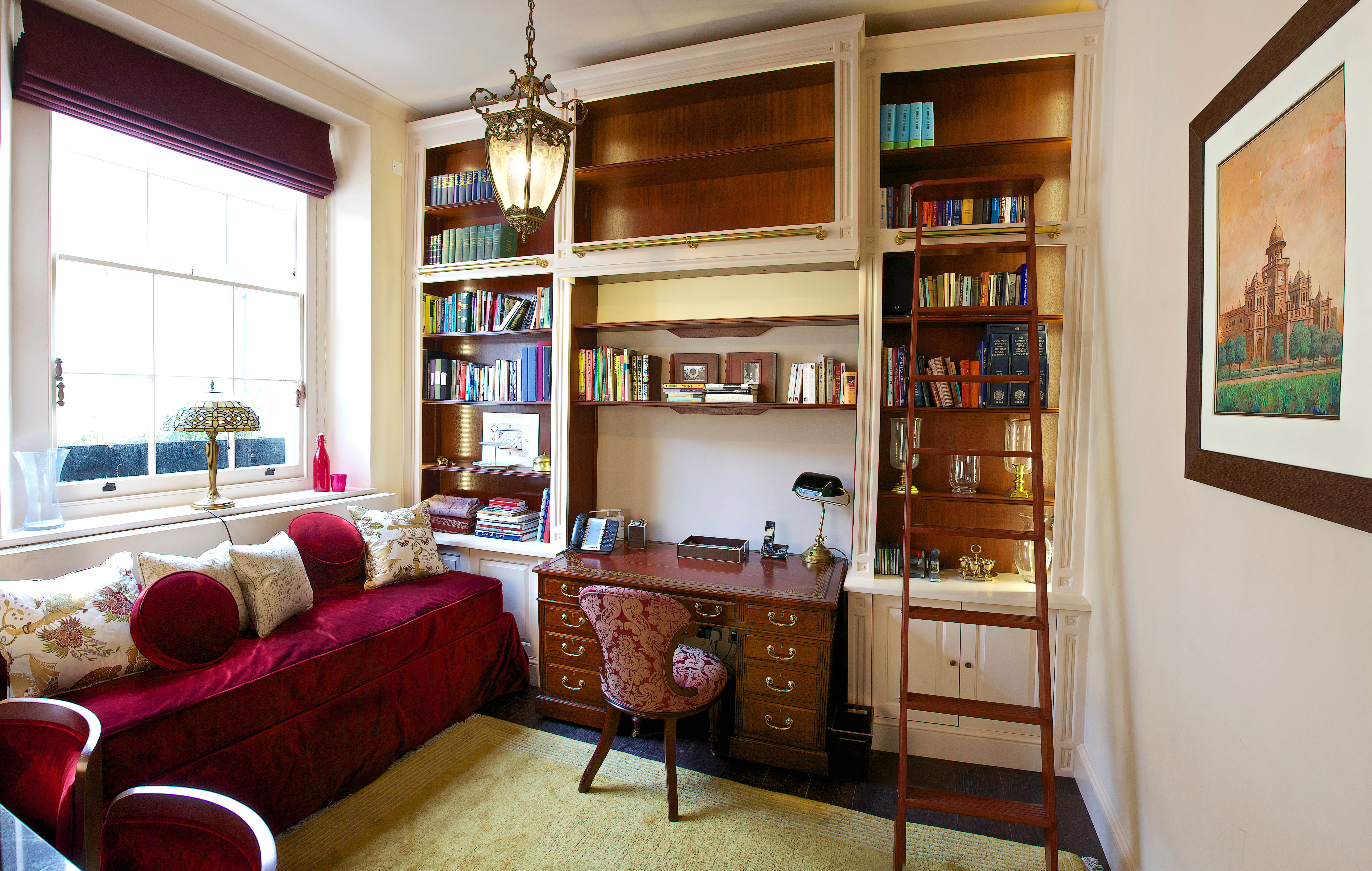 Possibly, it's your 'think tank'?
Why not! If you want some peace and quiet, allowing you the head space to finalise your plans, then there is nowhere better than this private antechamber. It can be a solace from the distractions that impede your game-changing thoughts or ideas that were eluding outside of your den.
It could just be your 'realm': a place of comfort where you can repose and compose, somewhere to find some much needed calm and tranquility. We can create a place to indulge in a hobby or house a treasured collection. We are up to the task of fashioning casing to protect, cabinets to showcase or any other sort of furniture to kit out your quarters.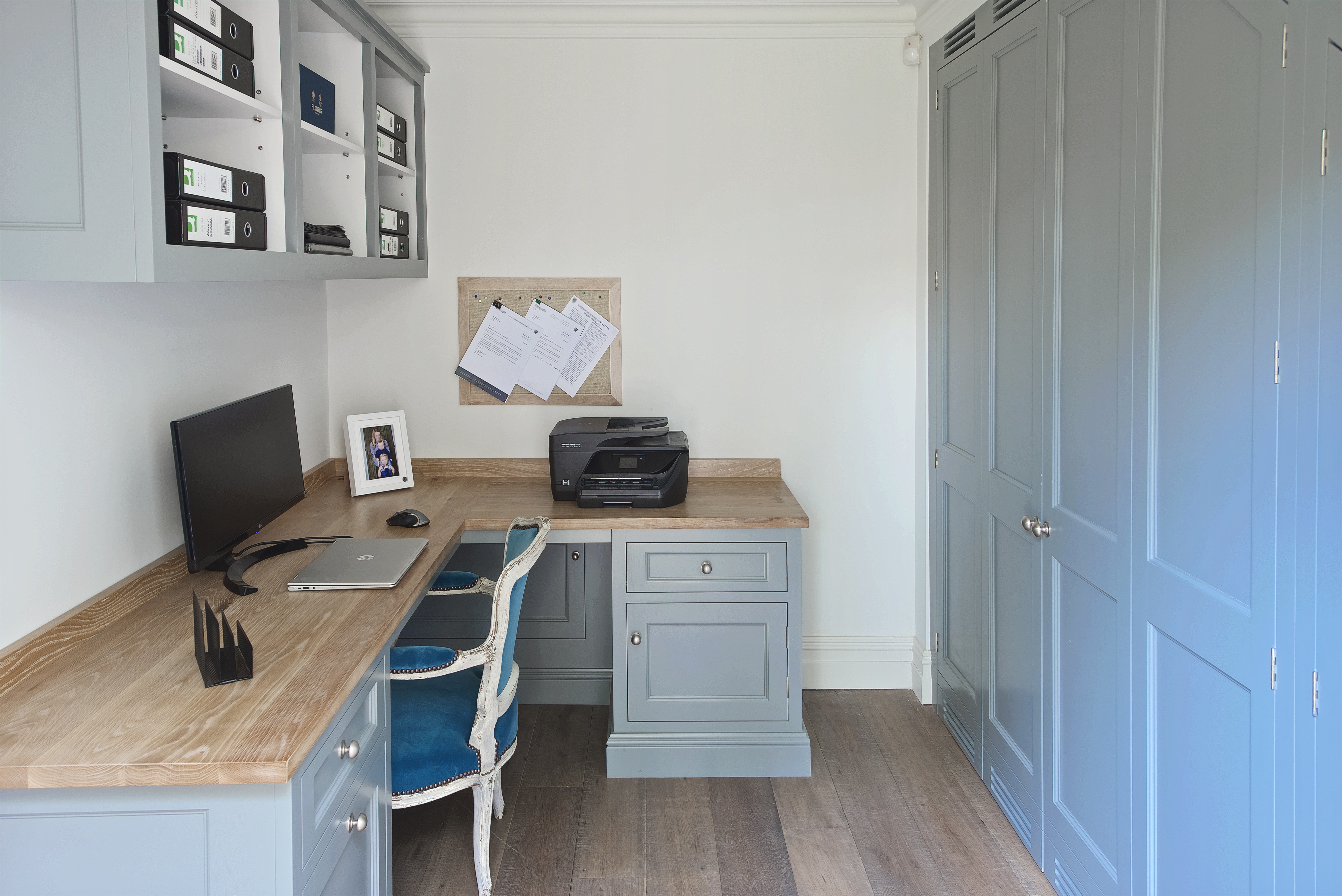 Working from home?
We have your back covered on this one. The main aim here is to make work more like rest and play. We strive to create an ambience conducive to work but still pleasurable with a relaxing yet appropriate demeanour. Adding the latest technology to cope with the digital age, we can initiate an aesthetic that not only pleases the eye but kitted out for keeping up and leading the way.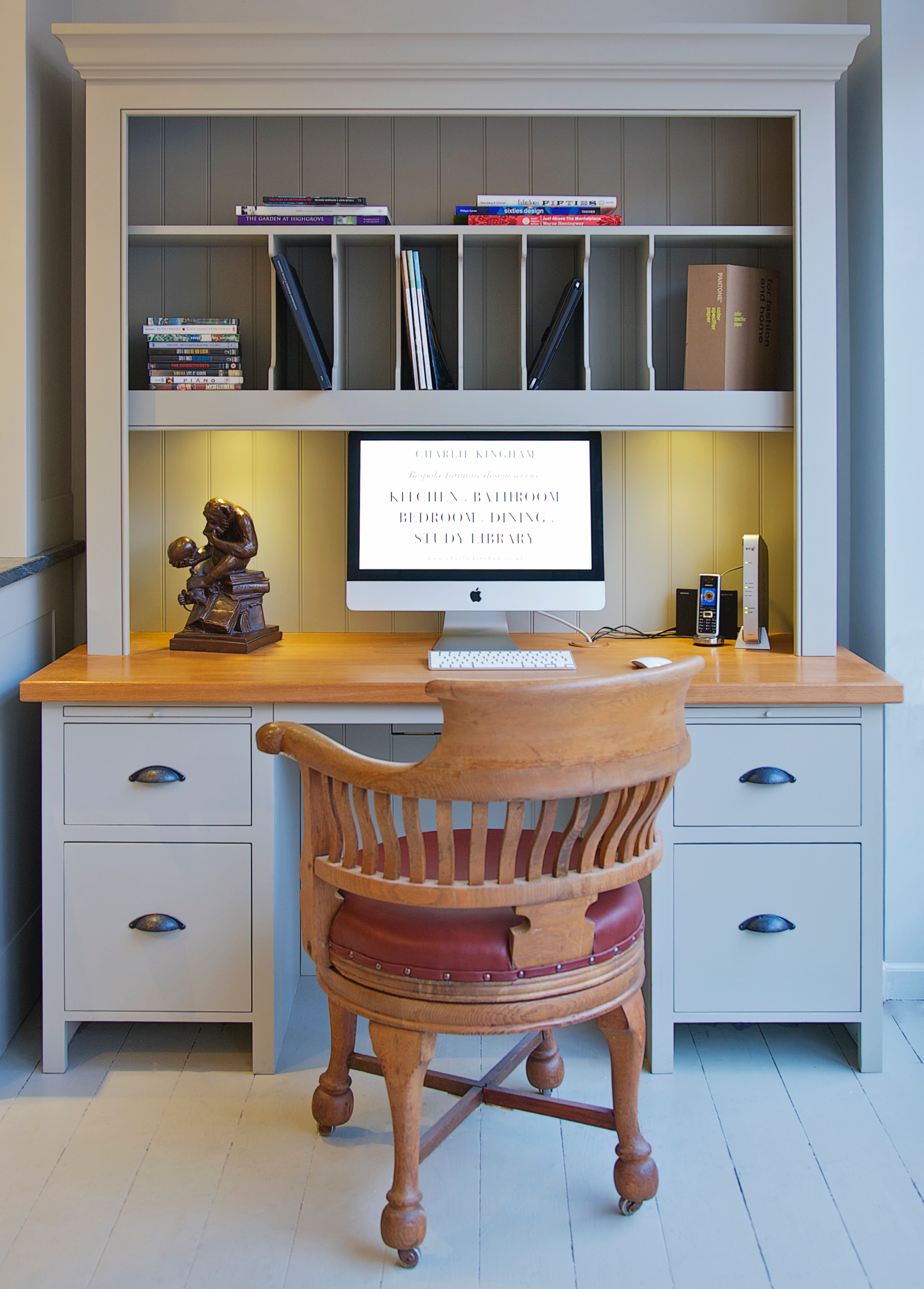 Whatever you call yours, it's a space where the important matters get dealt with. Surely this space requires the Charlie Kingham TLC? You can request a brochure or view one as PDF here.