Our handmade bespoke larder cupboard designs
Our larder love affair begins and ends right here.
Don't we mean pantries? Before we start this tribute to the illustrious larder, as with my pantry 'rant-ry', let's get the facts. Larders are a freestanding cabinet and pantries are a separate, dedicated room. Simples! Both have a similar function and fascination but each has its own different character.
Now the sermon is over, let's get back to paying homage to the 'given' in any kitchen. It is the very first on any discerning wish list, both a desirable and a necessity.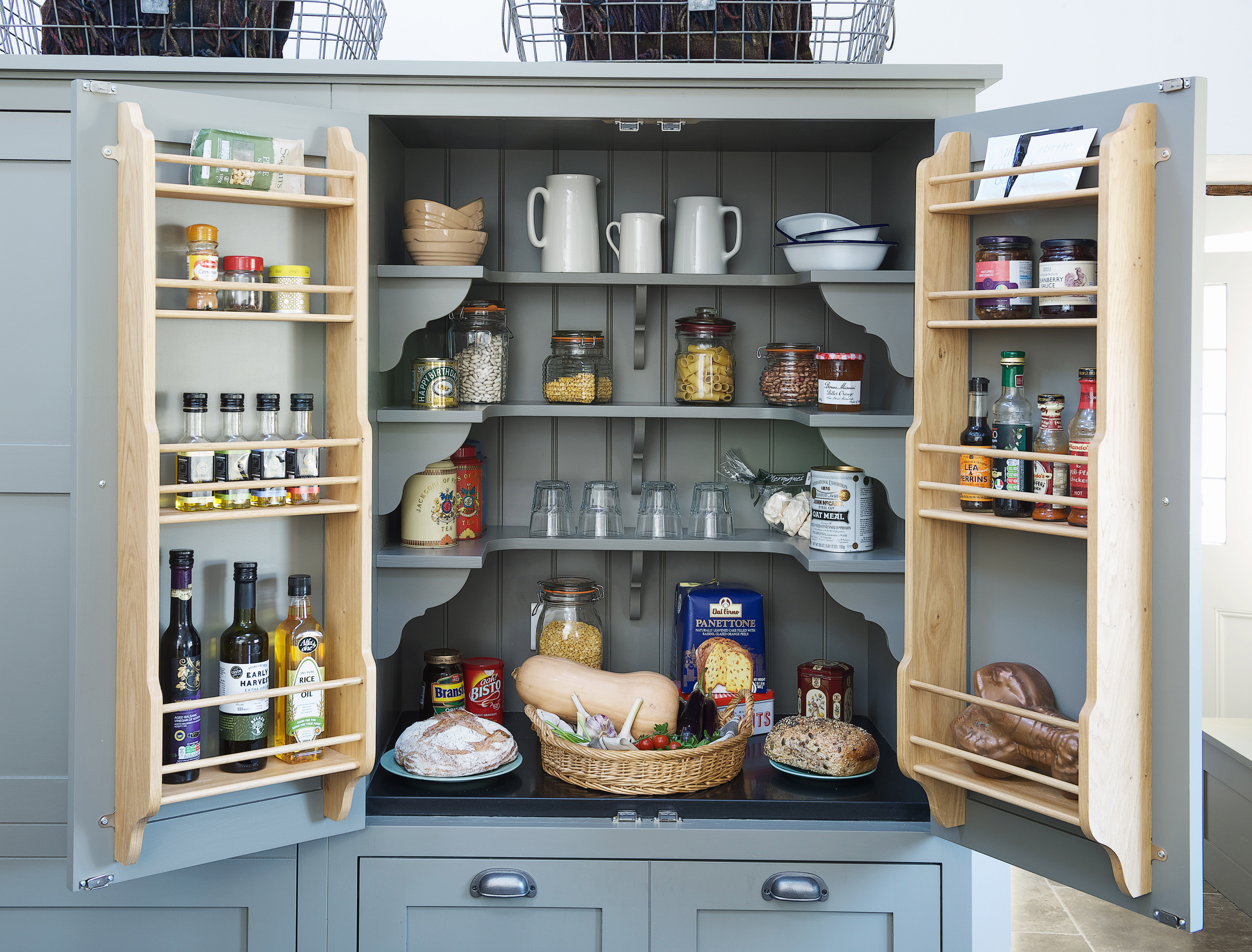 This tall boy stands proud with an imposing presence lording over all the small-fry cabinets with a little touch of loftiness. Rightly so, these grand masters not only look pretty but also have a purpose that goes beyond their standard remit. They allow for all sorts of storage options and they put the everyday essentials close to hand. We often talk of the magic kitchen triangle (fridge, cooker, sink): how about squaring that off with a hand-painted bespoke larder design?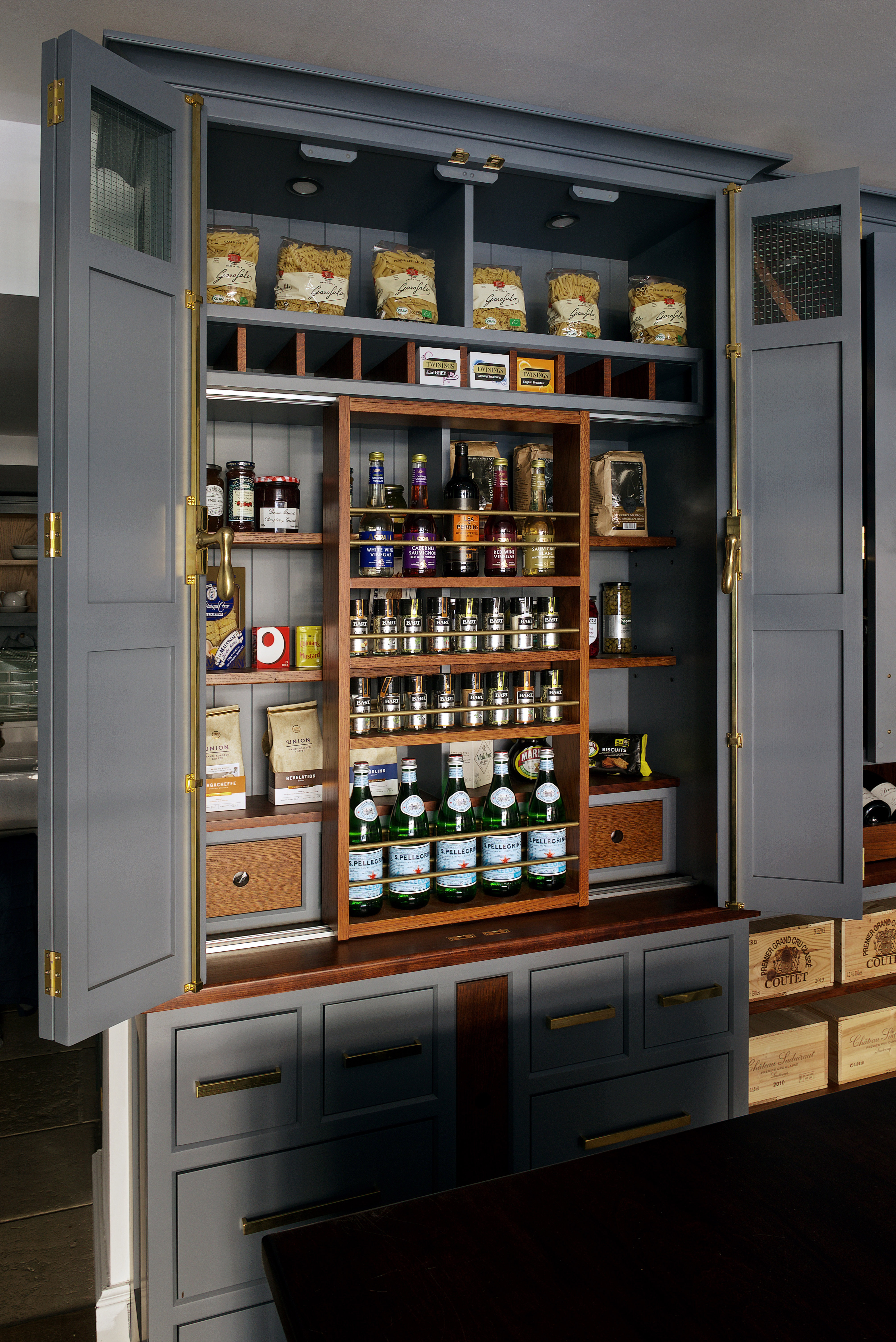 Take a sneak peak inside some our beauties: hidden drawers with card frame pulls in aged copper, wine and glass racks in patinated brass and full-height spice and oil racks in solid oak, cherry or walnut. Antique vegetable crates are a wonderful addition as is a dutiful and bona fide bread bin.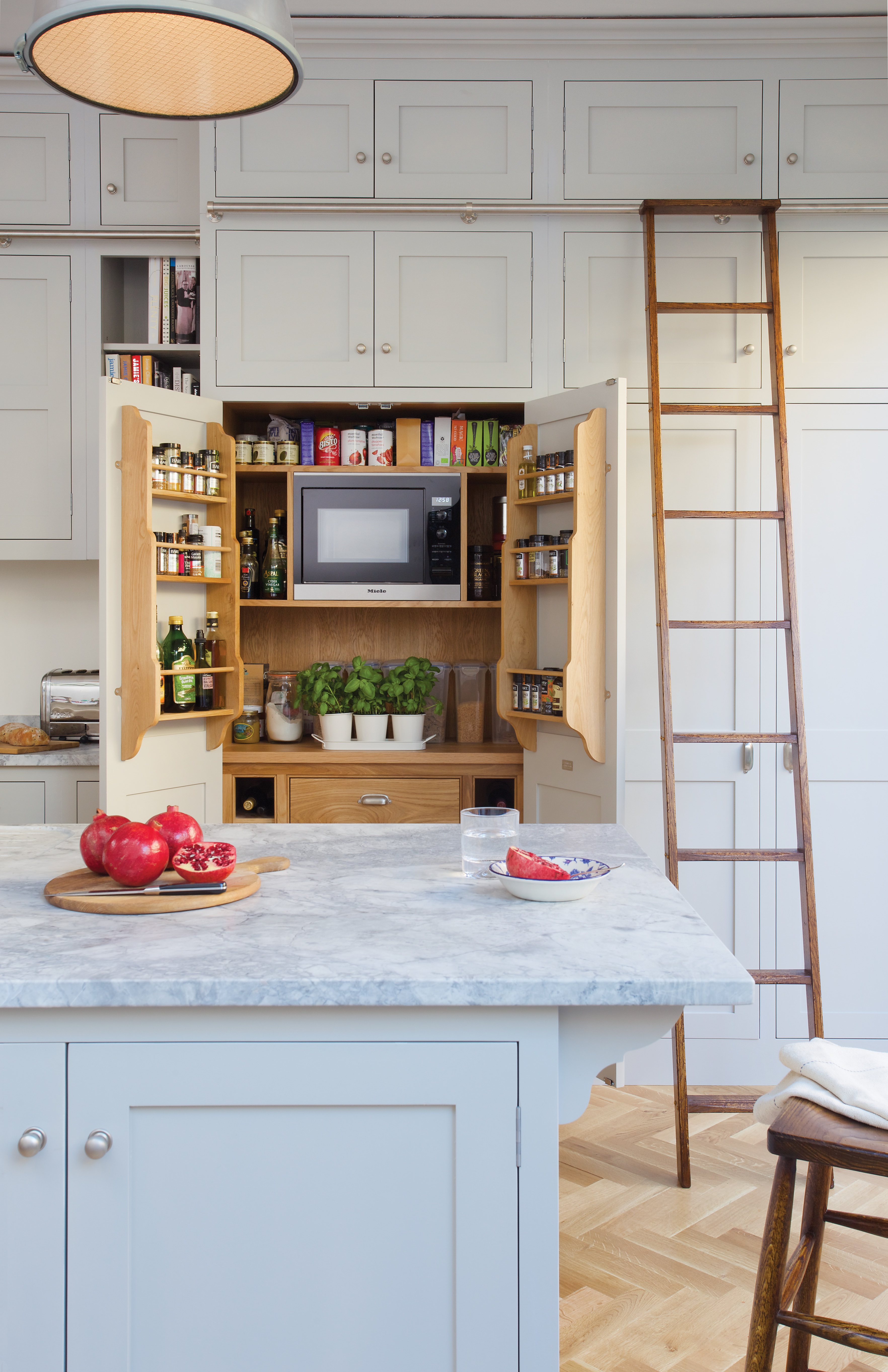 Another great aspect of these cabinets is their ability to conceal that dreadful, but necessary, 'bad boy': the microwave. When that ugly little so-and-so is sitting menacingly on the side, in full view, it taints the overall look of your stunning new handmade bespoke shaker kitchen. This is true even with the most wonderfully practical microwave ovens, like those from Miele. Larder (and us) to the rescue! When it is beautifully built in to one of our custom housing options, this little devil becomes a pleasant feature of an already captivating cabinet.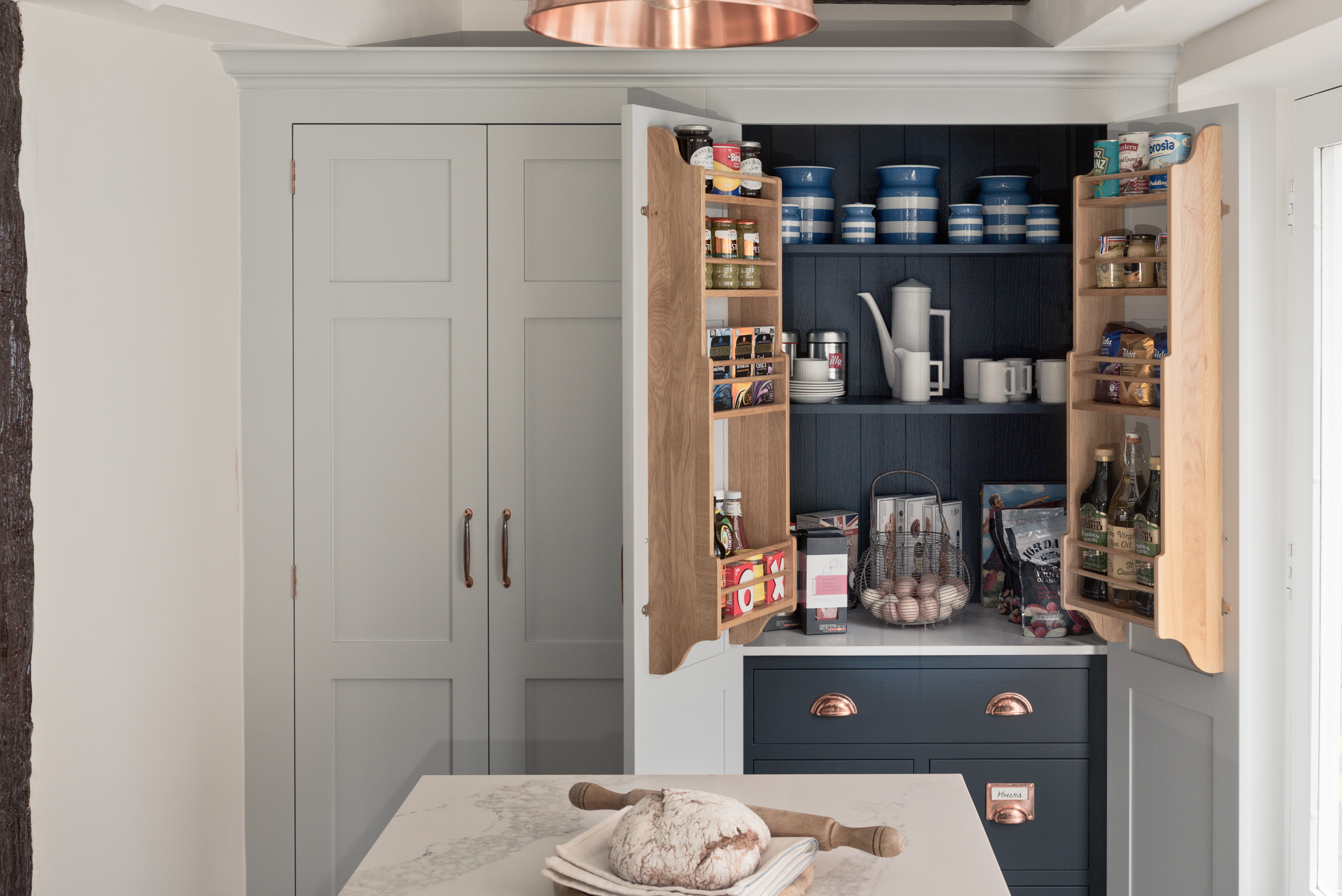 All of these attractive options can be personalised and configured to your requirements. This gives you an exclusivity and uniqueness that you will not find on offer from many others. A bespoke larder design shines as a centrepiece in any custom kitchen. It is pure eye candy with its cavernous, yet accessible, storage space and any configuration of doors and drawers to match.
No room for a pantry? Why not plumb for one of our gorgeous handmade bespoke shaker-style larders?