Kitchen Appliances Guide by Charlie Kingham
…and how to avoid the 'white goods' minefield that awaits.
If you are just starting out on the handmade bespoke kitchen journey then let us help you along the way with some of the very best buying tips and advice: here is our very own kitchen appliance guide for shaker style and contemporary kitchens alike. We'd also like to think we will not be beaten on cost. We offer the very best and most competitive quotes available, even against the internet 'box shifters'!
There are some amazing things happening out there in the appliance market right now. With the new digital technologies available, the innovation taking place is a seriously good thing for you, the consumer. There are options to cope with most lifestyles and cooking methods. Whatever your requirements are, they can nearly always be covered by one or another of the top manufacturers around today.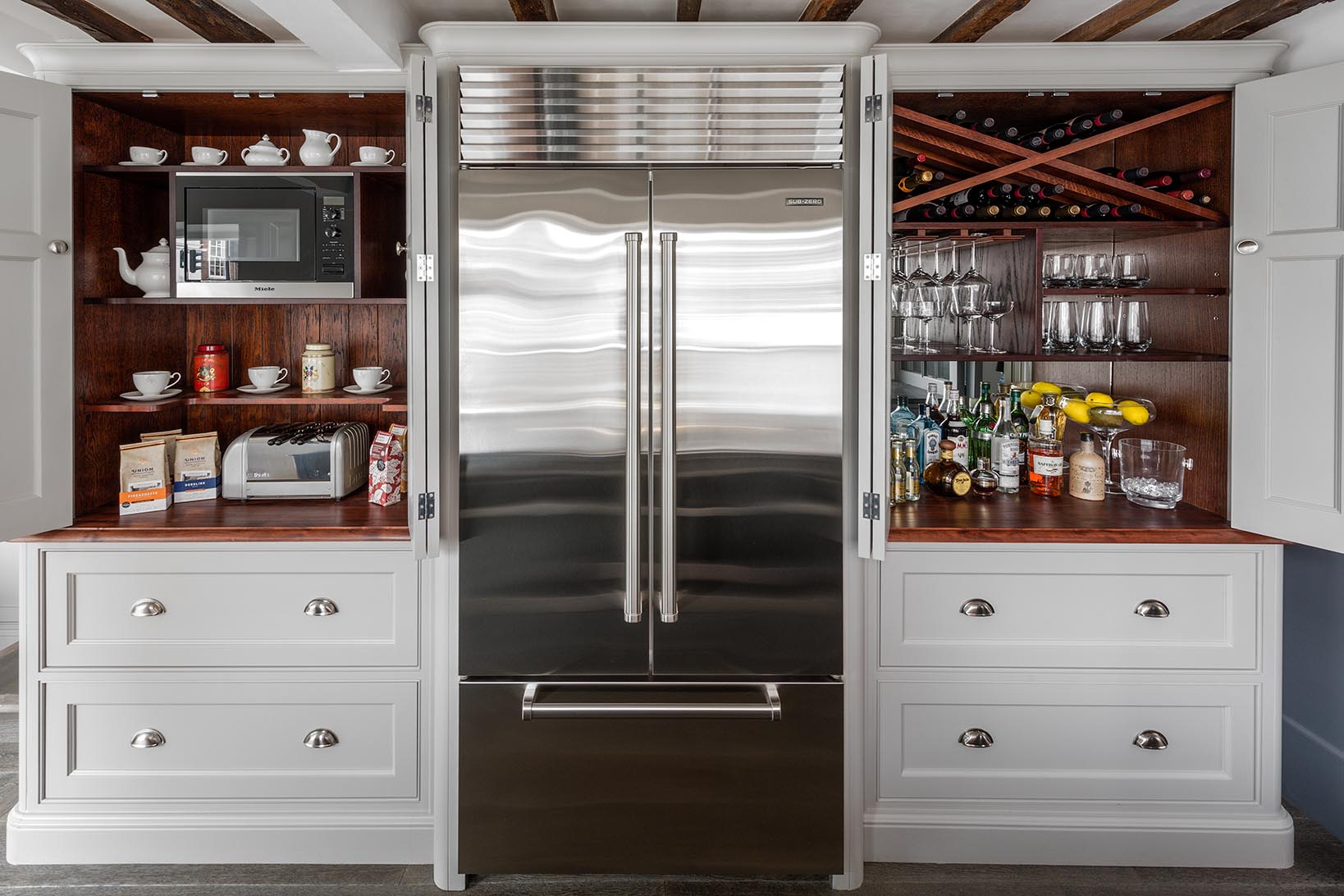 We, as a business, would like to believe that we are at the forefront of making sure we are up to speed with the latest and best products on offer in the market place. We also believe that we can supply the right product at the best price to meet the varying budgets that many of our clients are shopping with at present.
Please be very wary of the internet 'box shifters'! They can appear to offer great deals and the best prices but more often than not they are selling 'grey imports' with poor warranty cover. Or worse, cannot supply at all. Having taken your money, they then try to fob you off with something you didn't want or order.
We are displaying, main dealers and proud premier partners for Wolf, Sub Zero, Miele, Britannia, Stoves and KitchenAid. You can see some stunning examples of their products in our Guilford Showroom, so do pay us a visit. We are also able to easily access well nigh any other brand you may require.
From the magnificent centrepiece range cookers by Aga, La Cornue, Lacanche, Mercury and Falcon, through to the amazing and leading-edge Gaggenau, Neff, Siemens and Bosch. We can help you choose those essential elements that go towards complimenting our elegant cabinetry. Yet another step towards the final stages of the finished article: your handmade bespoke shaker style kitchen. So here is our kitchen appliance guide for the best brands we like to work with!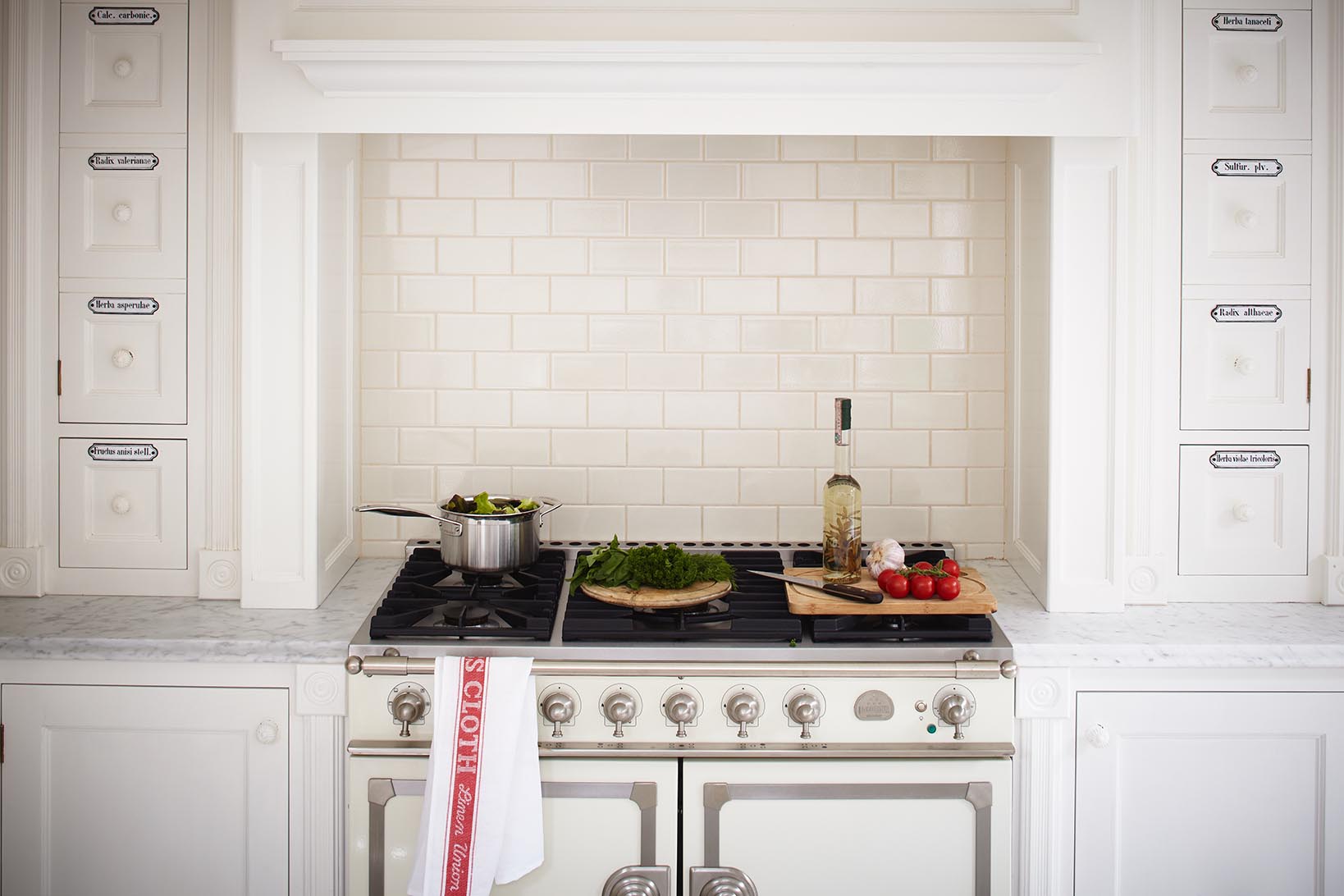 Steam or microwave, gas or induction, range or oven and hob? You may have chosen already or be looking to us and draw on our experience to help you with making the right choice. Whichever it is, you can rest assured that the appliances will be well-suited to you and your family's needs and sourced at a competitive value.
Why not let us help you to decide and source the very best at unbeatable prices?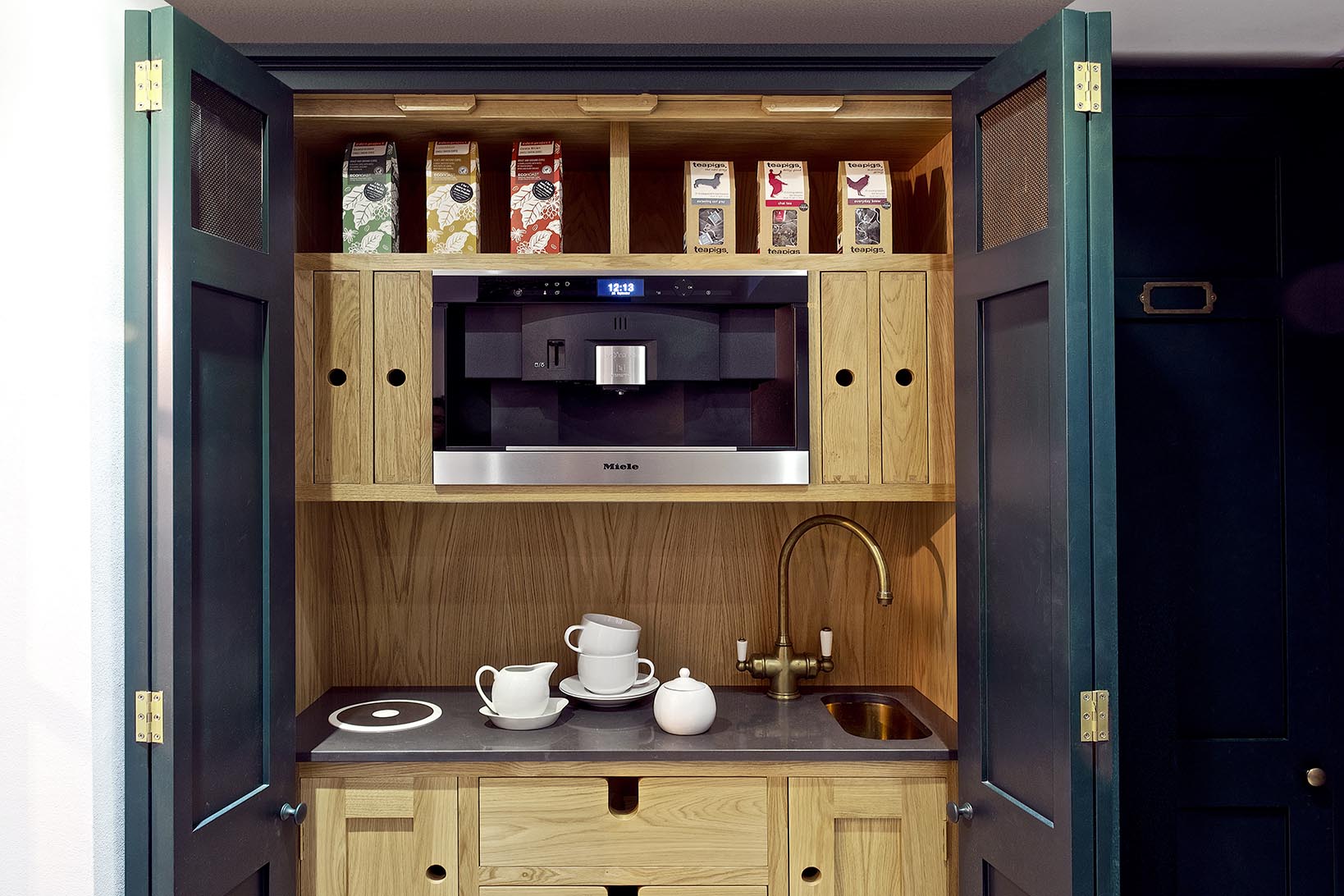 For inspiration and our full bespoke kitchen range, please visit our homepage!