Marvel at the natural marble in wonderment, gaze at the most gorgeous of granite worktops.
From the chisel of our accomplished masons come the majestic bespoke natural stone worktops for our discerning clientele.
Being renowned for our cabinetmaking is an honour we strive to maintain but our reputation for supplying the finest worktops is another element of this recognition. These surfaces are just as important to the overall aesthetic of a handmade bespoke kitchen as the cabinetry. The worktops can be the making of a designer kitchen. It stands to reason that we show this element no less respect than all the others used in the creation of the 'dream' – whether that be a shaker kitchen dream or a contemporary gem.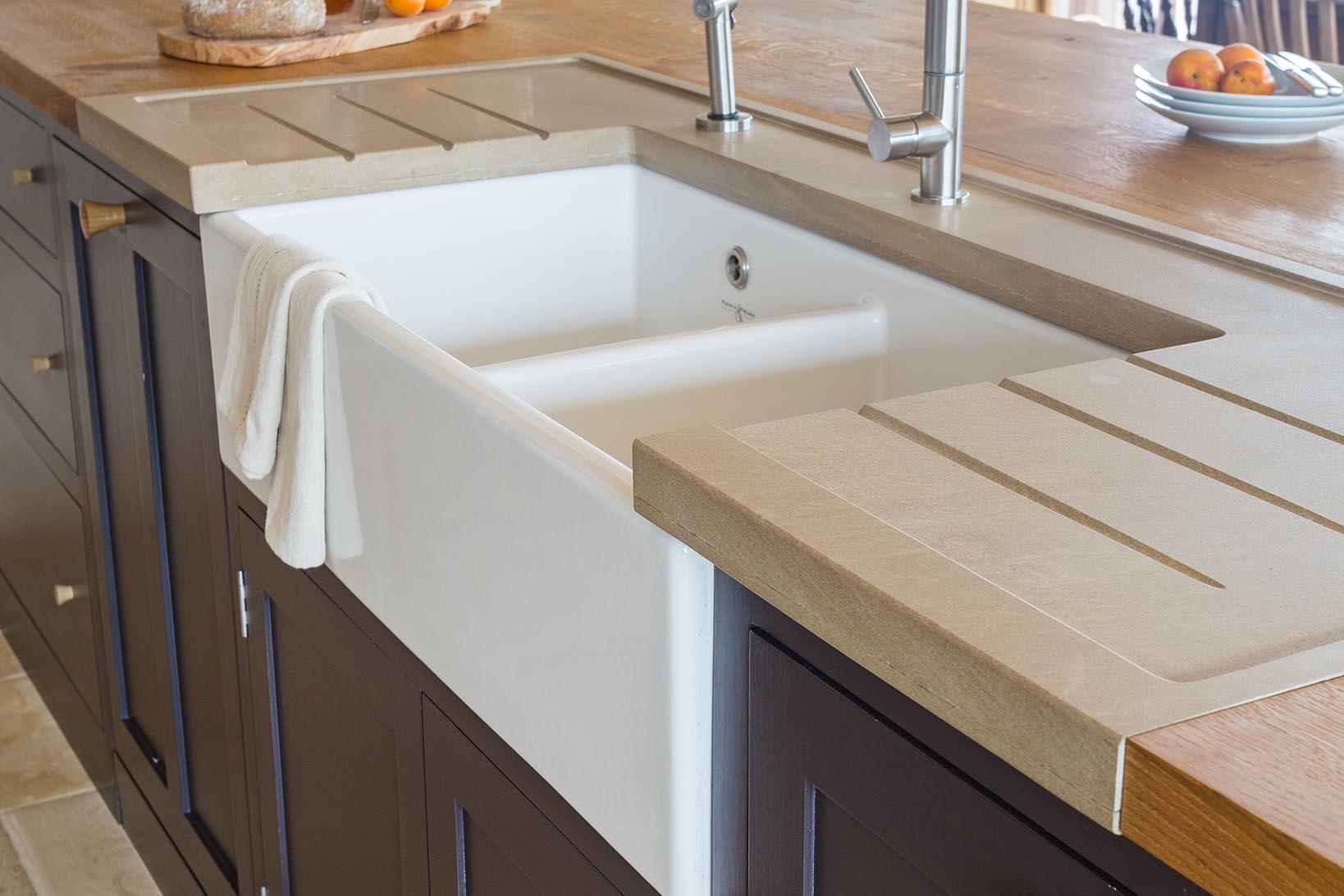 It all starts with an excellent working relationship with all the finest stonemasons and quarries distributing within the United Kingdom. We have managed to establish a prominence in the bespoke worktop arena.
Working hand-in-hand with the very best stone importers and fabricators of these glorious minerals, we have sourced and worked closely with them all. We can promise you faithfully that you will be hard pressed to find any better than our partners.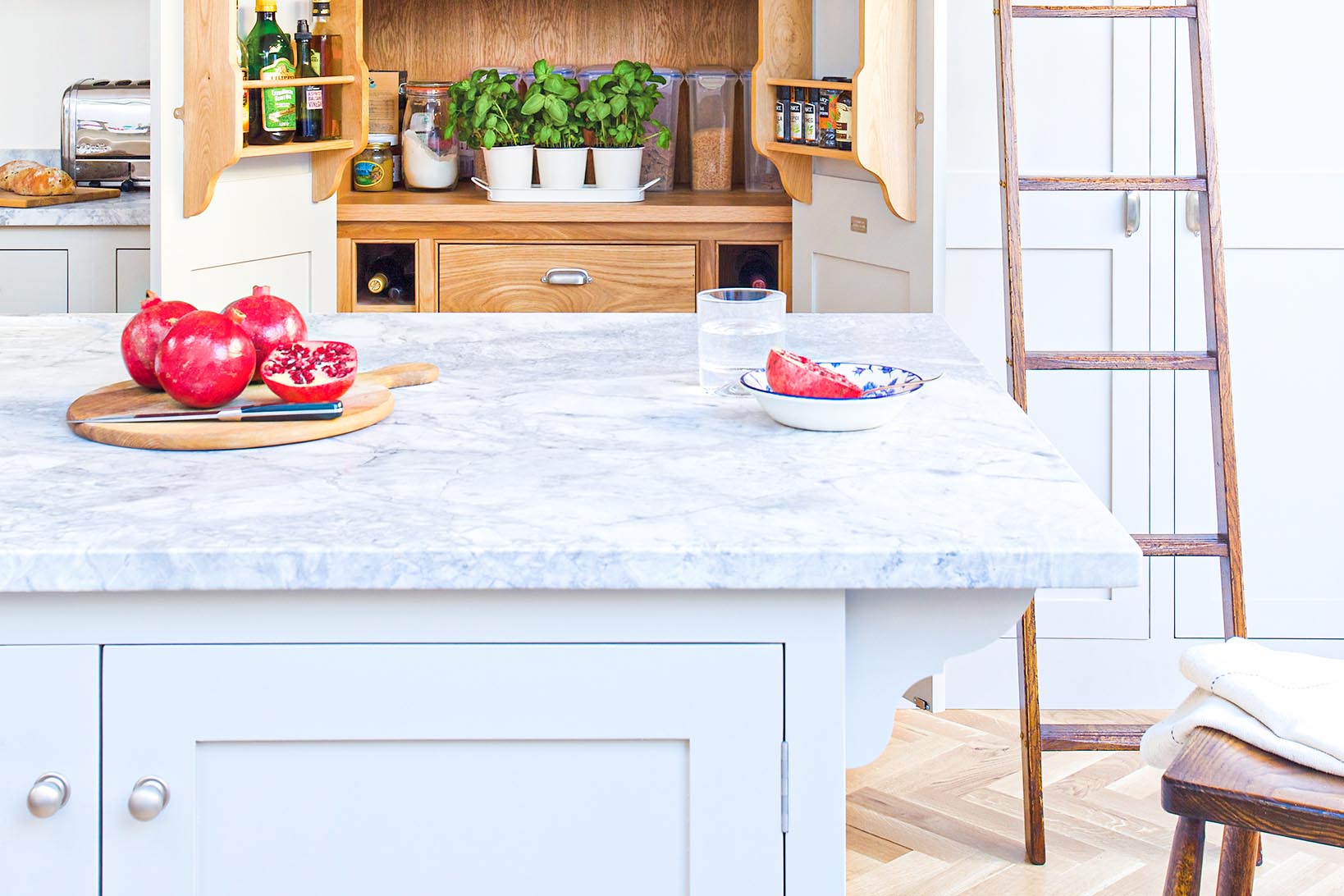 They are the life blood of all we need to complete the ultimate finished kitchen design. Our relationship with these world class suppliers is cemented on a regular basis with the prodigious press endorsements we frequently receive.
From the amazingly practical and durable granites, through to the marbles, travertines and slates. They constantly present to us the best surfaces for you. We endeavour to offer you a matchless selection of the best work surfaces available to complement your shaker kitchen cabinets or industrial-inspired cabinetry.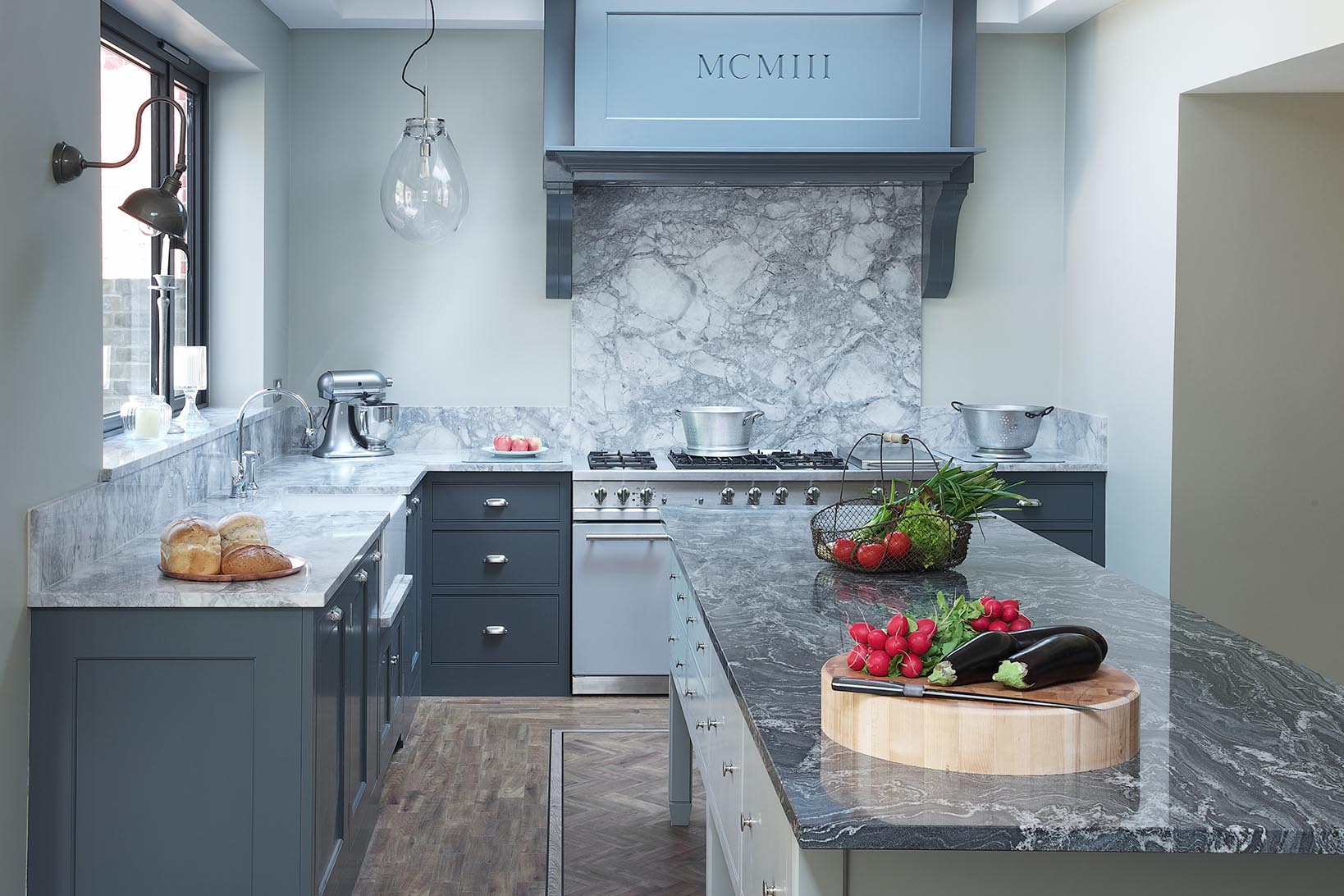 Now, you might have heard the naysayers out there shouting how you should never use anything but granite in a kitchen and how anything else will chip, burn, stain or worse. To a degree they are right. But, with a little consideration and a gentle touch of TLC, you can ensure you have a greater selection of amazing natural stone worktops to choose from in order to add that final flourish to your dream kitchen.
Some are going as far as including marble sinks, not just worktops, in their kitchens. As we gain more and more understanding of these age old natural materials, we are able to use them more efficiently. It turns out they can be beautiful and practical. In the right setting, with the right care and equipped with the right knowledge.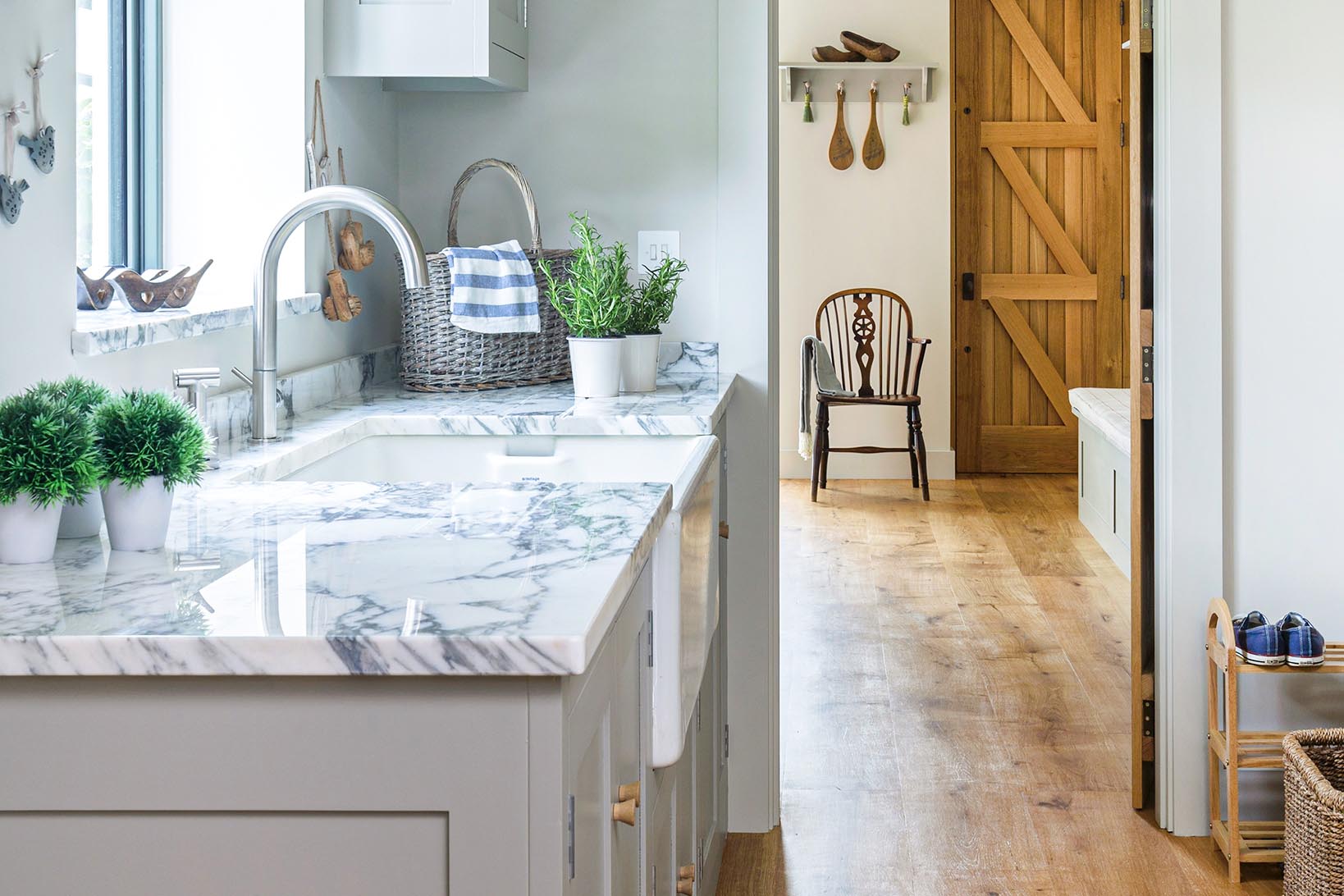 We are more than happy to pass on any knowledge and experience should you be unsure or lacking the confidence in committing to something other than granite.
Why not call upon our proficiency to help you with making a definitive decision on one of these glorious bespoke natural stone worktops?