Turmeric, Coconut & Purple Cauliflower Fish Curry by Le Creuset
Turmeric, Coconut & Purple Cauliflower Fish Curry by Le Creuset
Preparation time: 10 minutes
Cooking time: 25 minutes
Serves 4

9th October marks the start of National Curry Week! This week is dedicated to celebrate the nation's love for curry. Start your curry week off with this flavourful dish.
Both comforting and healthy, this curry with its vibrant flavour and colour will tingle your tastebuds for sure. A midweek meal by Le Creuset that will warm you up during these chilly autumnal evenings, and certainly won't disappoint.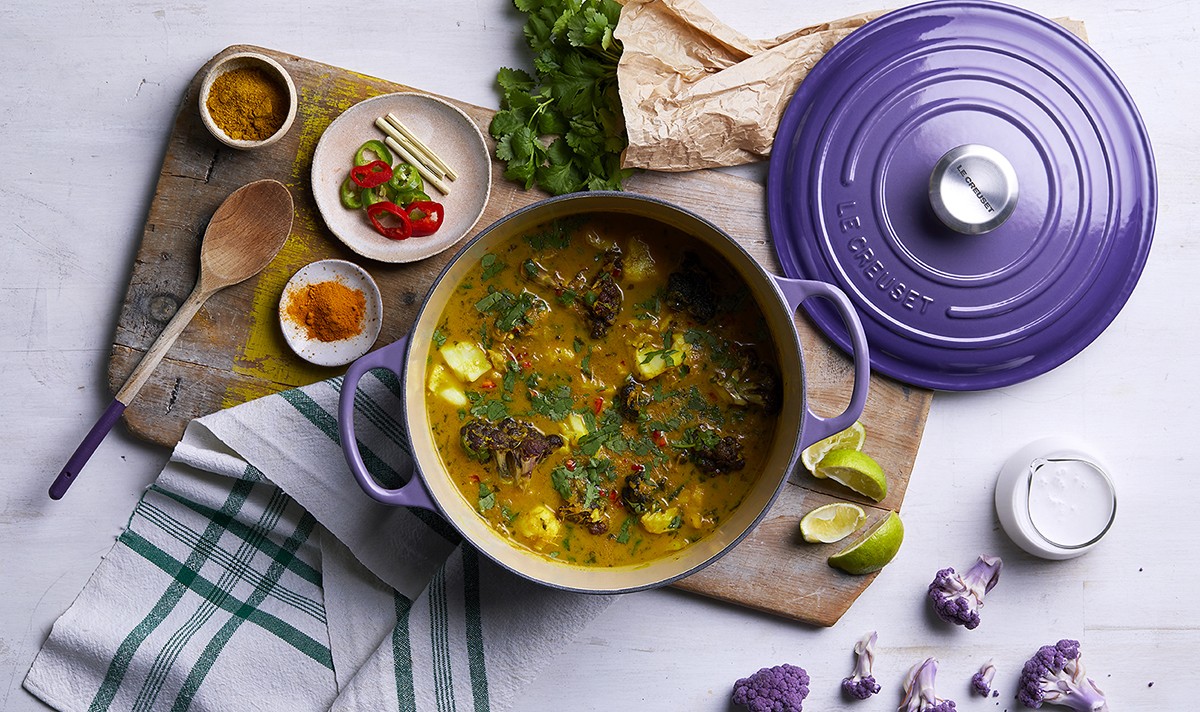 Ingredients:
Large bunch of coriander
1 lemongrass stalk, roughly chopped
1 green chilli, seeds removed
1 white onion, diced
1 large garlic clove, chopped
1 large thumb of ginger, grated
10g fresh turmeric grated or 1 tbsp turmeric powder
1 tbsp mild curry powder
1 tbsp coconut oil
350g purple cauliflower (or use a white one)
1 can coconut milk (400ml)
250g sustainably caught white fish
pinch of salt
To Serve:

Limes
Brown rice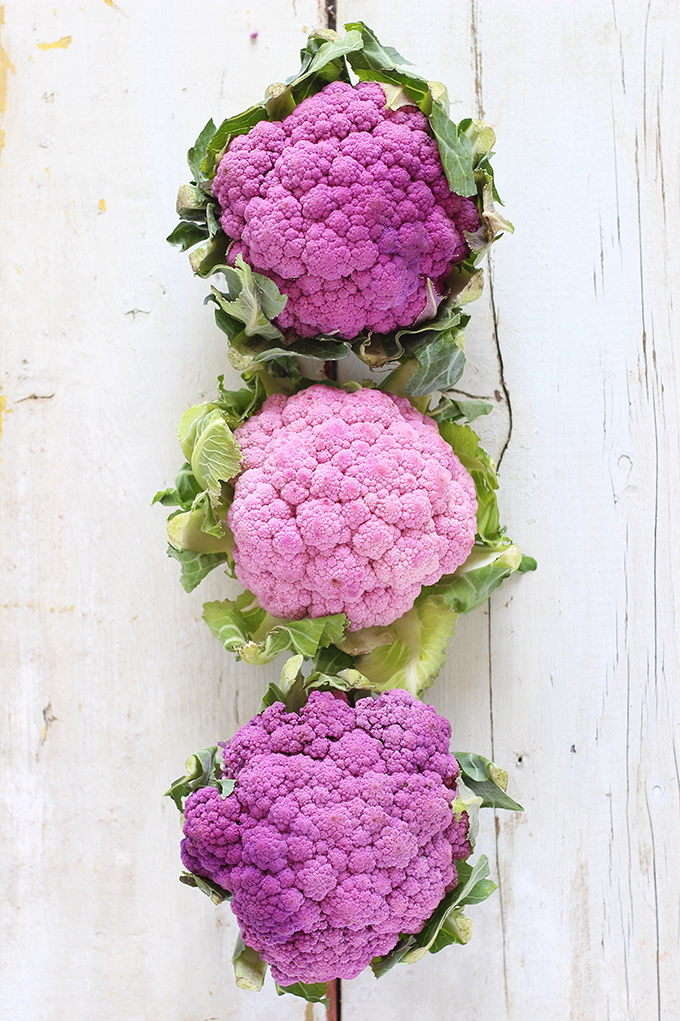 Cooking Method:
1. Cut off the stalks of the coriander and put them into a food blender (reserving the leaves) along with the lemongrass, chilli, half the diced onion, garlic, ginger, turmeric and curry powder. Blitz into a smooth paste, adding a little water if needed.
2. Place the Signature Cast Iron 24cm Round Casserole over a medium heat and melt the coconut oil. Add the remaining onion and fry for 4 – 5 minutes until soft. Add the curry paste and cook for a further 3 – 4 minutes, stirring occasionally.
3. Chop the cauliflower into large florets and place in the casserole. Coat the cauliflower in the curry paste before pouring in the coconut milk. Fill the empty can of coconut milk with water and add to the pan. Bring to the boil before lowering the temperature. Simmer for 10 – 15 minutes over a medium to low heat.
4. Dice the fish into large chunks and stir through the curry. Allow to gently simmer for 6 – 7 minutes until the fish is just cooked through. If the sauce is reducing too quickly, place on the lid.
5. Finish the curry by stirring though the reserved coriander leaves and add a squeeze of lime and season to taste.
6. Serve with extra lime wedges and brown rice.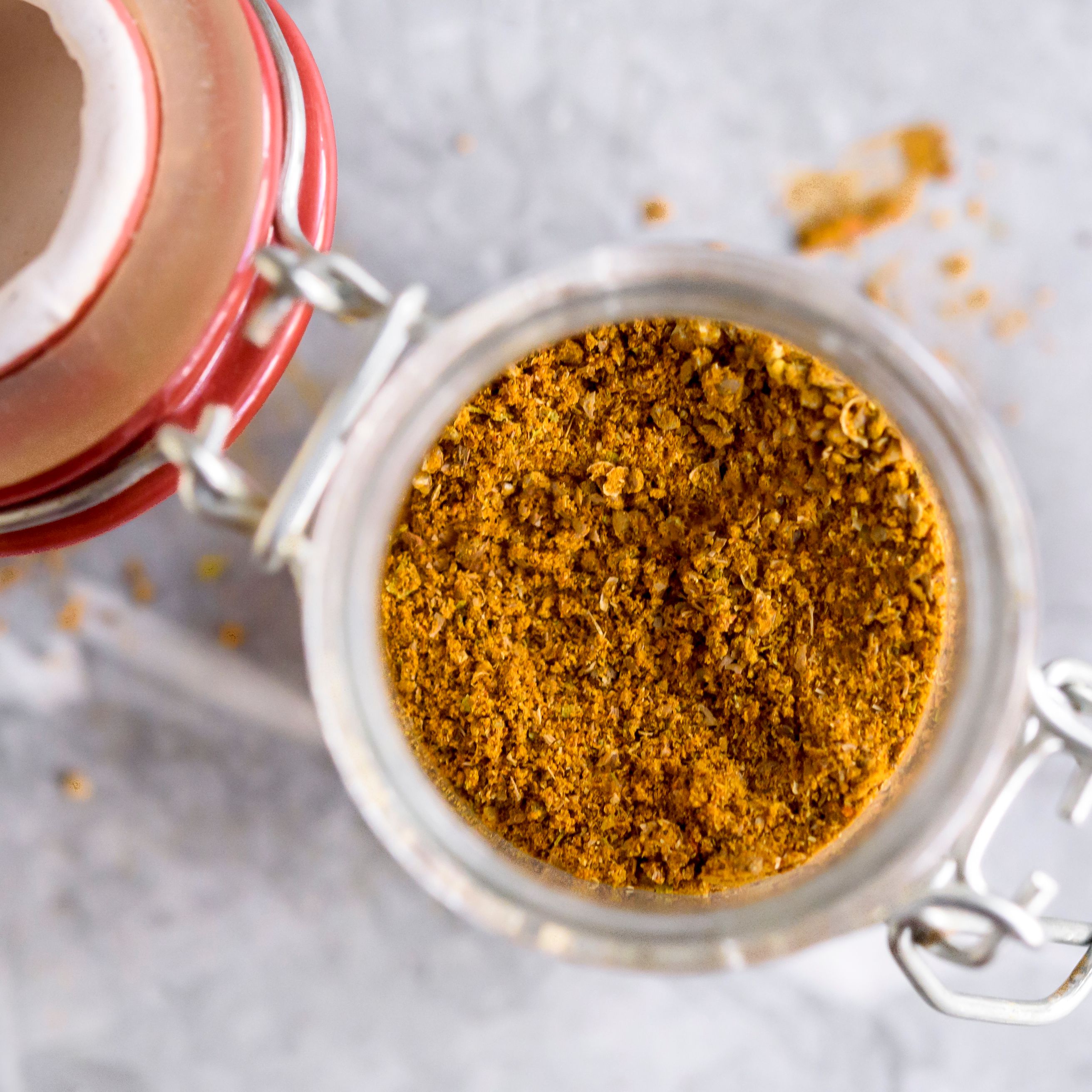 Cooking Tip
This recipe is very adaptable, and the fish can be exchanged for meat, seafood or even a veggie alternative like tofu or chickpeas.
For extra vibrancy, try and source fresh turmeric but powdered turmeric works just as well. Make sure you season well with salt and lime to make the flavours sing.
Frozen fish is also perfect for this recipe – place the fillets in the curry sauce, add an extra 5 minutes cooking time and when cooked, carefully break the fillet into pieces using a fork.

Le Creuset Appliances
Used in both professional and home kitchens, Le Creuset has become a global house hold name. Producing cast iron cookware since 1924, they have perfected their craft. Each pan, pot and braiser is a formed in unique moulds meaning each item is exclusive. You can find more information on their website. As a proud premier partner, we love using their appliances especially for this Autumnal Fish and Cauliflower Curry.
Image Credits:
Justcelina.com
Le Creuset
Thespruceeats.com