Our Beautifully Bespoke Trays
How else are you going to catch up on Corrie with your beans on toast?
Who doesn't love a tray? Nothing more warming and nostalgic than a hot chunky homemade soup with heavily buttered thick cut crusty toast and a steaming mug of tea, sitting comfortably on one of your bespoke trays, nestled in your lap whilst you relax in front of the TV by a crackling log fire? We've even heard this is how the Queen enjoys her evening meal.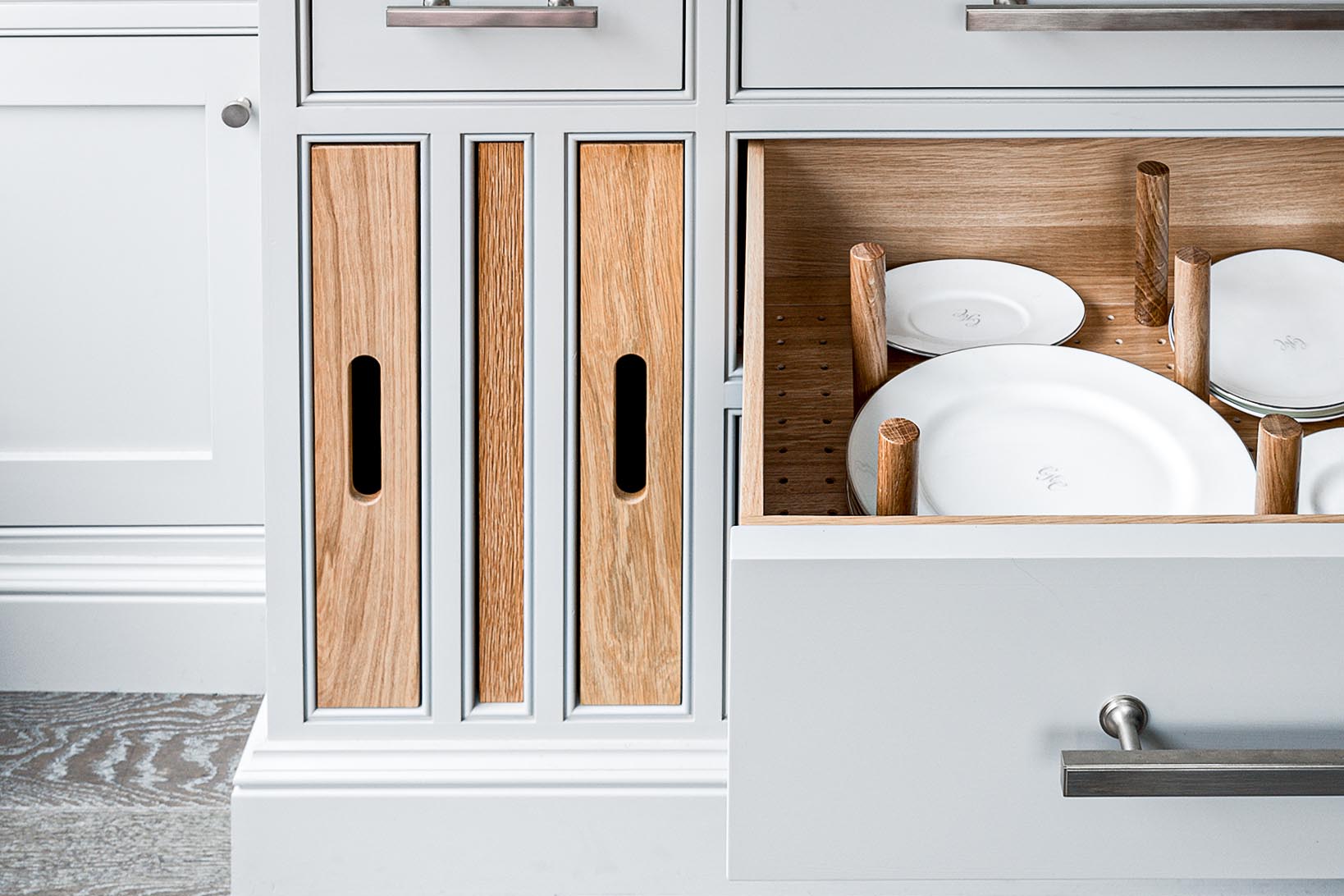 Why on earth would you not want us to add some of these into your lovely new handmade bespoke kitchen?
Whatever your requirement, we can accommodate. Fashioning  the simplest of designs to any shape and size, we will use a gorgeously grained American oak or sweetly finished Cherrywood to seal the deal.
Not needing a twin set of our beauties? Only reason conceivable is that you must already have your own. If this is the case, they are normally something you cherish and want a safe place where they can reside. Up we step again, integrating into the new kitchen design a dedicated cabinet with specially allocated space dividers to keep them neat and tidy.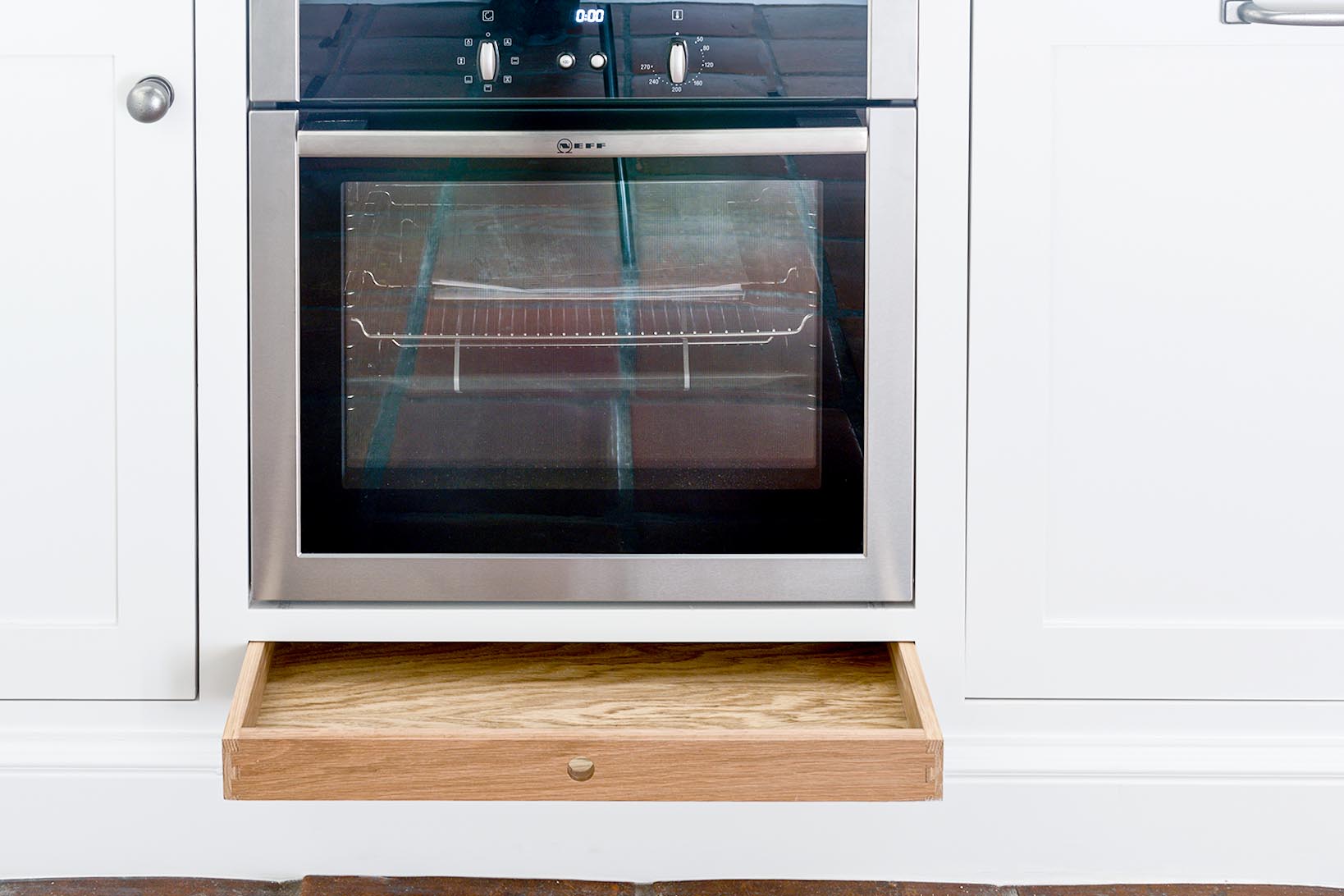 One of the great ideas we came up with is our custom-built microwave unit, check out the piccies here. We have simply added a pull out shelf below to stand hot items on after you have removed them from the microwave. This along with a bespoke built-in tray above and 'Hey Presto', a magical arrangement springs to life, beautiful and oh-so practical. Winner winner, chicken dinner.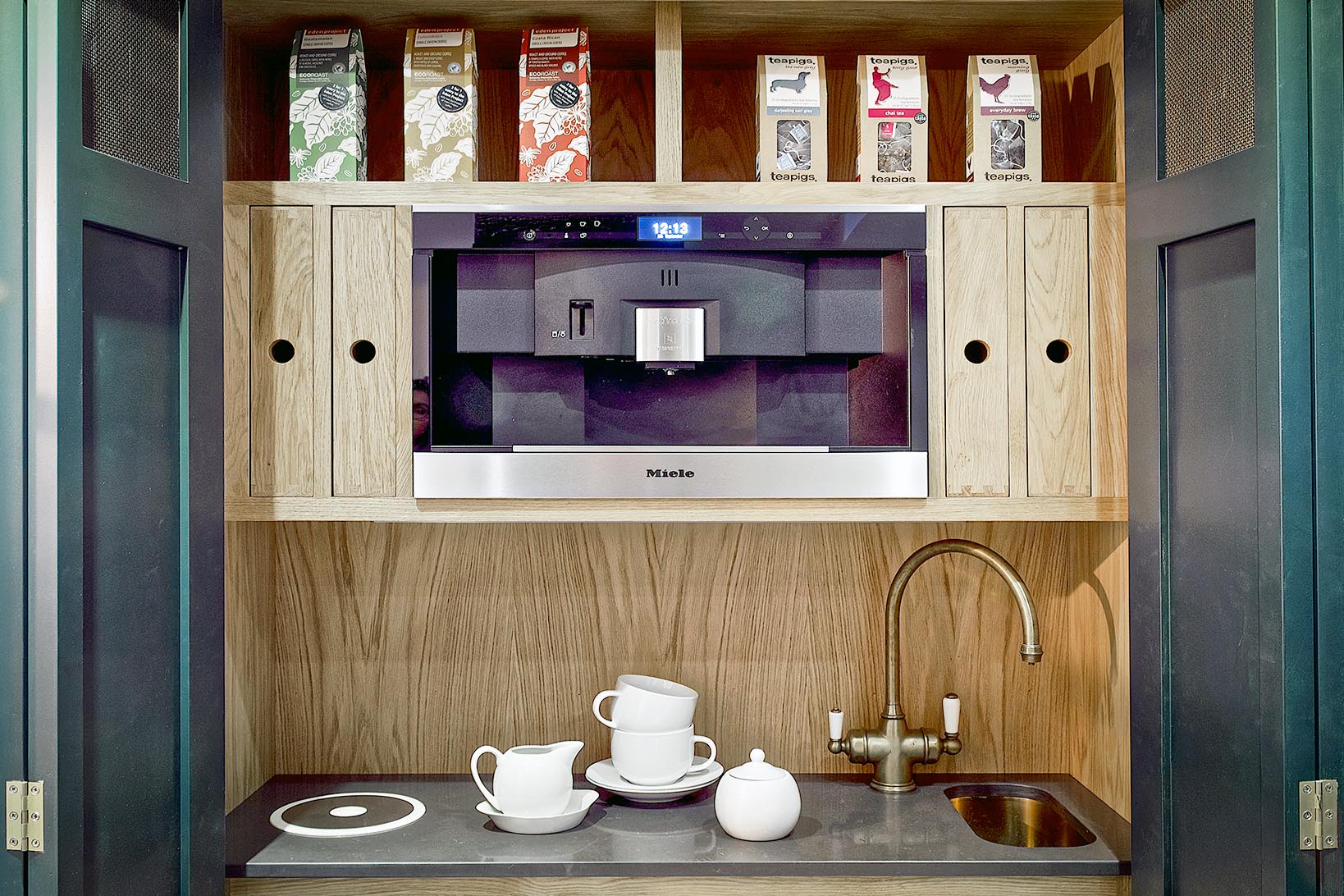 Even better: have you seen our homage to 'Central Perk'? Again some piccies here for your enjoyment. No need to be heading out in the rain when you have one these majestic, statuesque cabinets gracing your luxury kitchen. With the built-in Nespresso Miele coffee machine, you are now in control of your own caffeine, no minion ruining your much needed 'hit', you are now the barista. All you need is a tray to aid the journey to the sofa to join your 'FRIENDS'?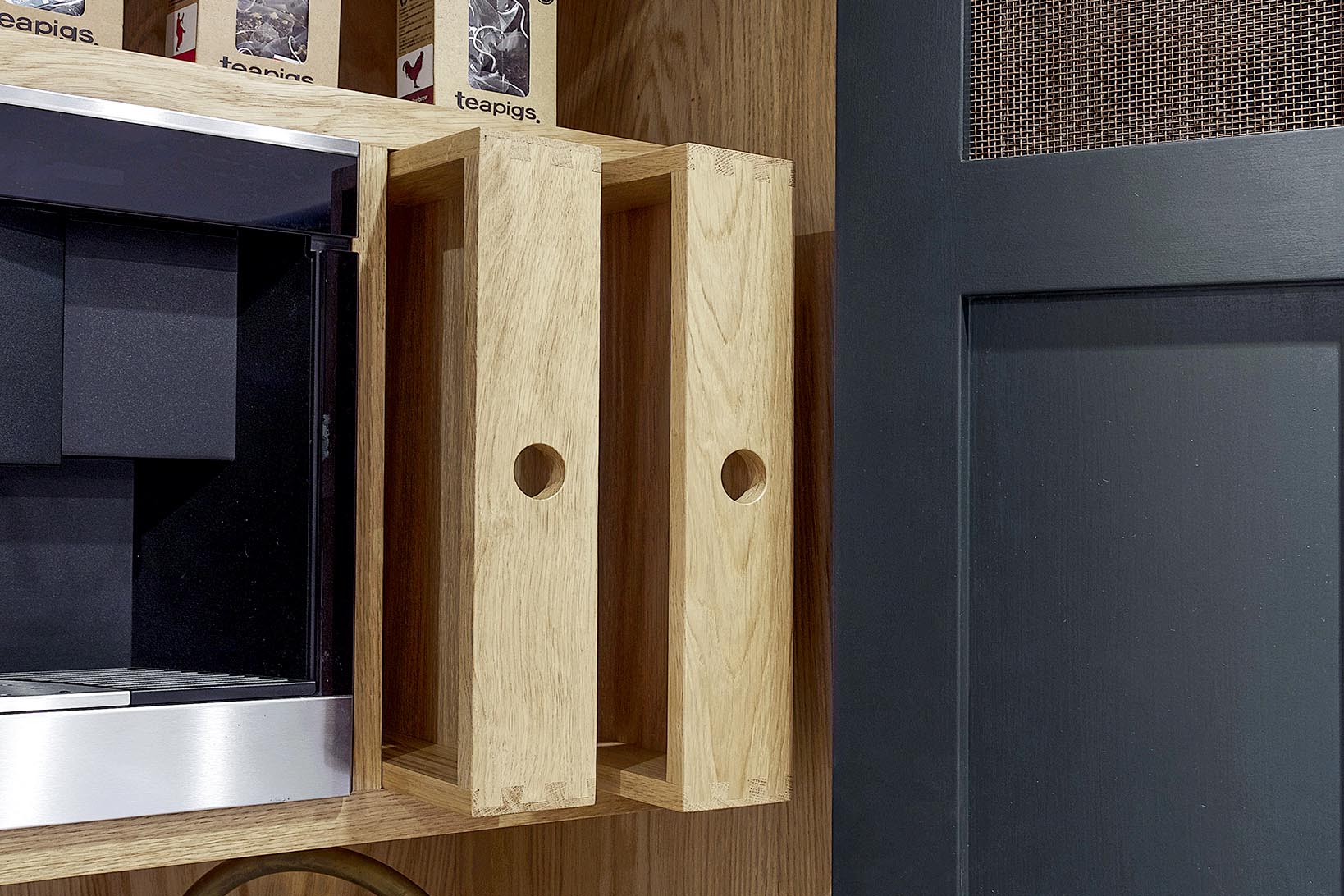 Oh. What's that flanking the appliance? Four trays, enough to cope with most situations. How convenient, how clever, how Charlie. Off to the settee we go. Rachel, where's the muffins?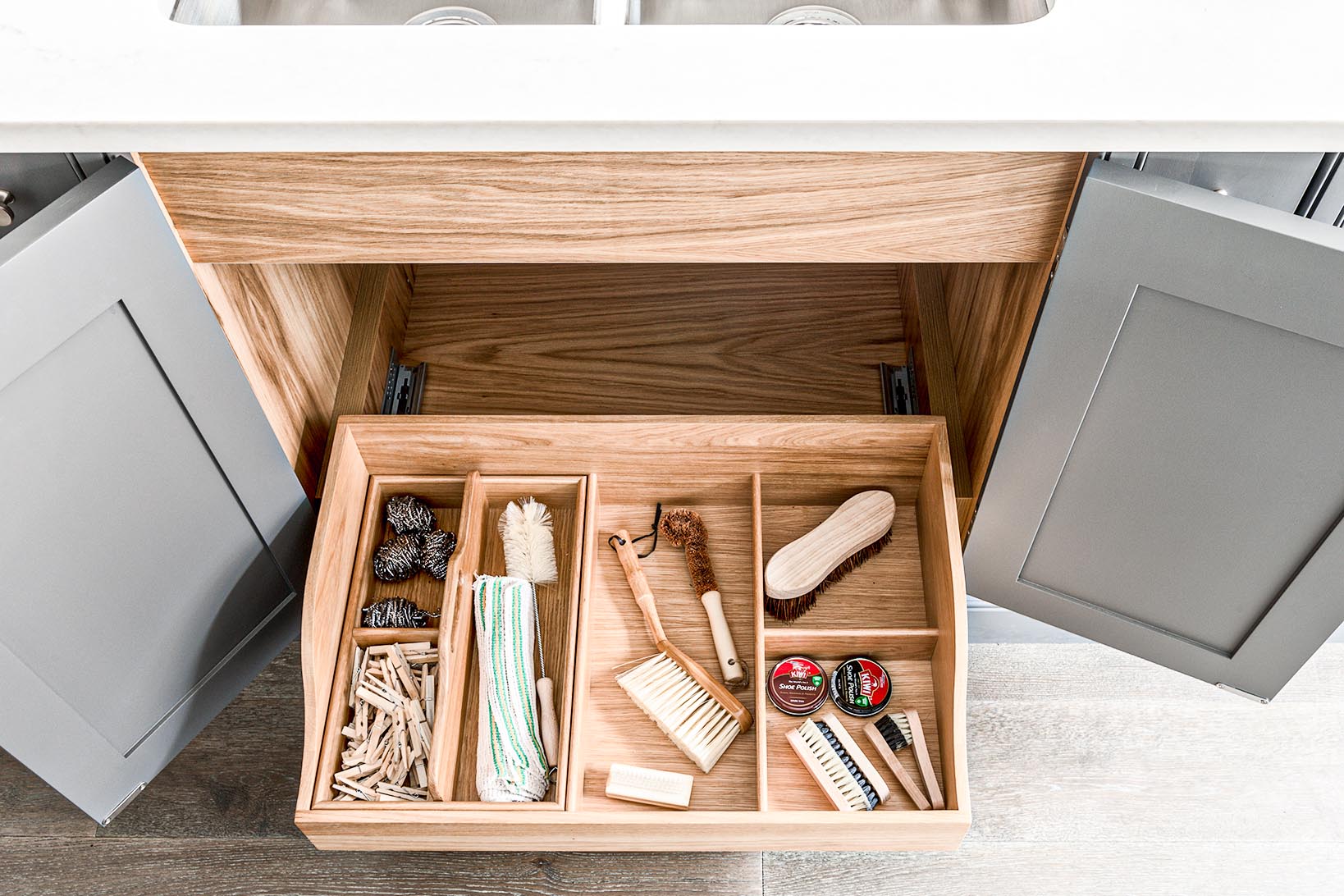 Last but not least, don't be calling us straight away until you've checked out the under sink tidy tray. A contraption that makes the household chores a pleasure (or almost).
Hidden behind a pair of wonderfully fashioned shaker doors, this divine piece of joinery is unique to us. Especially created to cope with all the regalia associated with a well run housework operation. All sorted neatly in to the tailor-made solid oak tray set on silky smooth soft close runners for ease of access.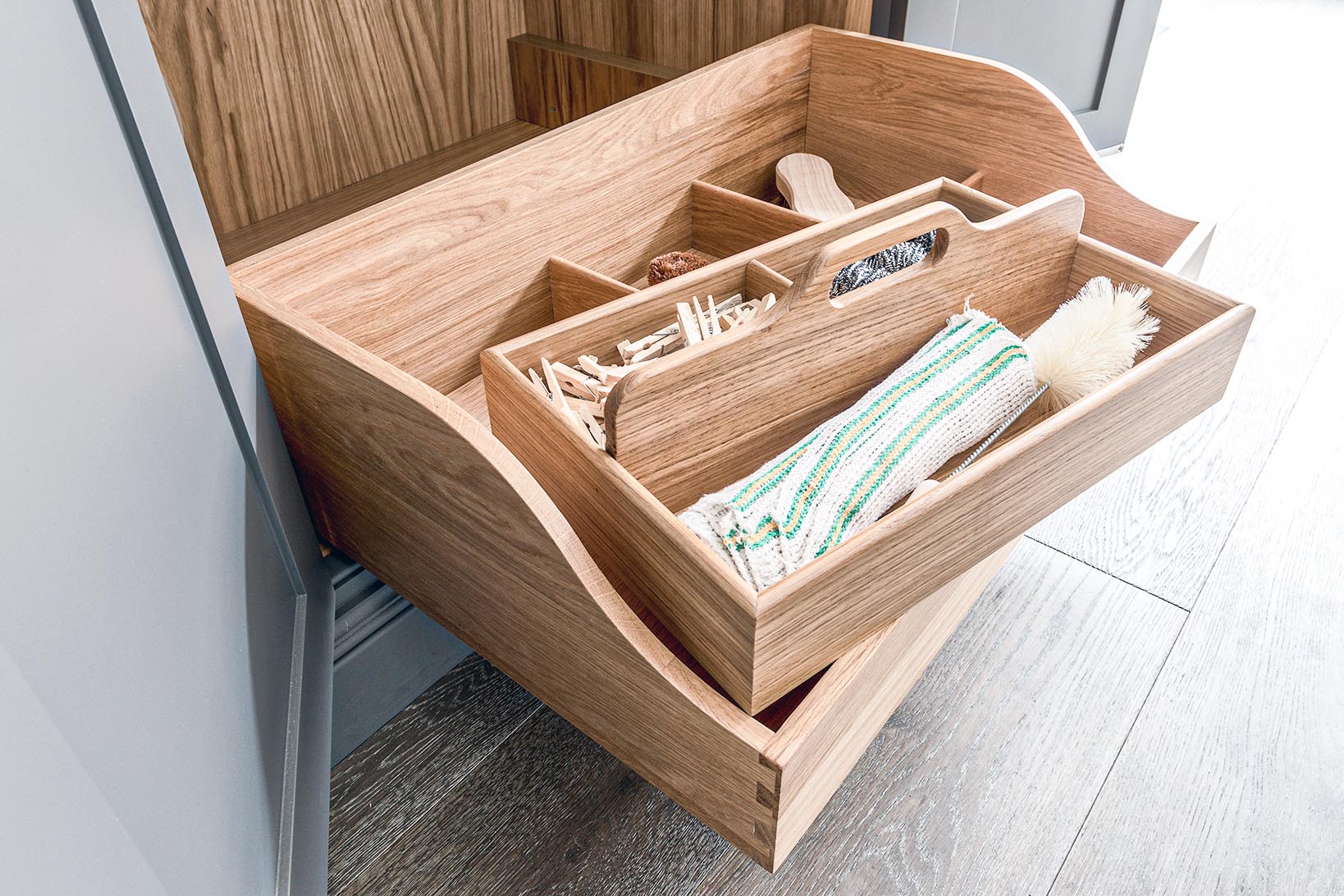 Could it get much better? Apparently so. Look closer and you will see a cheeky little lift-out second tray nestling surreptitiously in amongst the gorgeousness of the main tray. Ergo, allowing the maid to speedily saunter around the mansion with the necessary cleaning provisions and supplies and be done before you return from a trip to Harrods. We can dream, right?
All of these useful essentials are a valuable component of any well-designed bespoke kitchen. Handmade in solid wood with traditional dove tailed jointing, these functional stalwarts are something we take great care in producing to suit the individual client's specifications. A very exclusive and personal addition to their life and home.
You can always see what we have up our sleeve?