Celebrating International Coffee Day with Cupsmith
Wake up and smell the coffee!
Every year, on the 1st of October, the world celebrates coffee and everyone involved in the process of that steamy hot cup of joe: the farmers, the roasters, the baristas, the coffee shop owners – from bean to cup, we celebrate each step of the journey and those who make it happen.
We love to celebrate local and independent businesses so we thought partnering with Cupsmith, a roastery located in Farnham, Surrey, would be the perfect way to mark the occasion this year! They are a self-confessed modern company with old-fashioned values: combining great service and integrity. Their deliberately small roastery is hidden away in the countryside of Surrey, offering a range of finest teas, freshly roasted coffee and heavenly hot chocolates.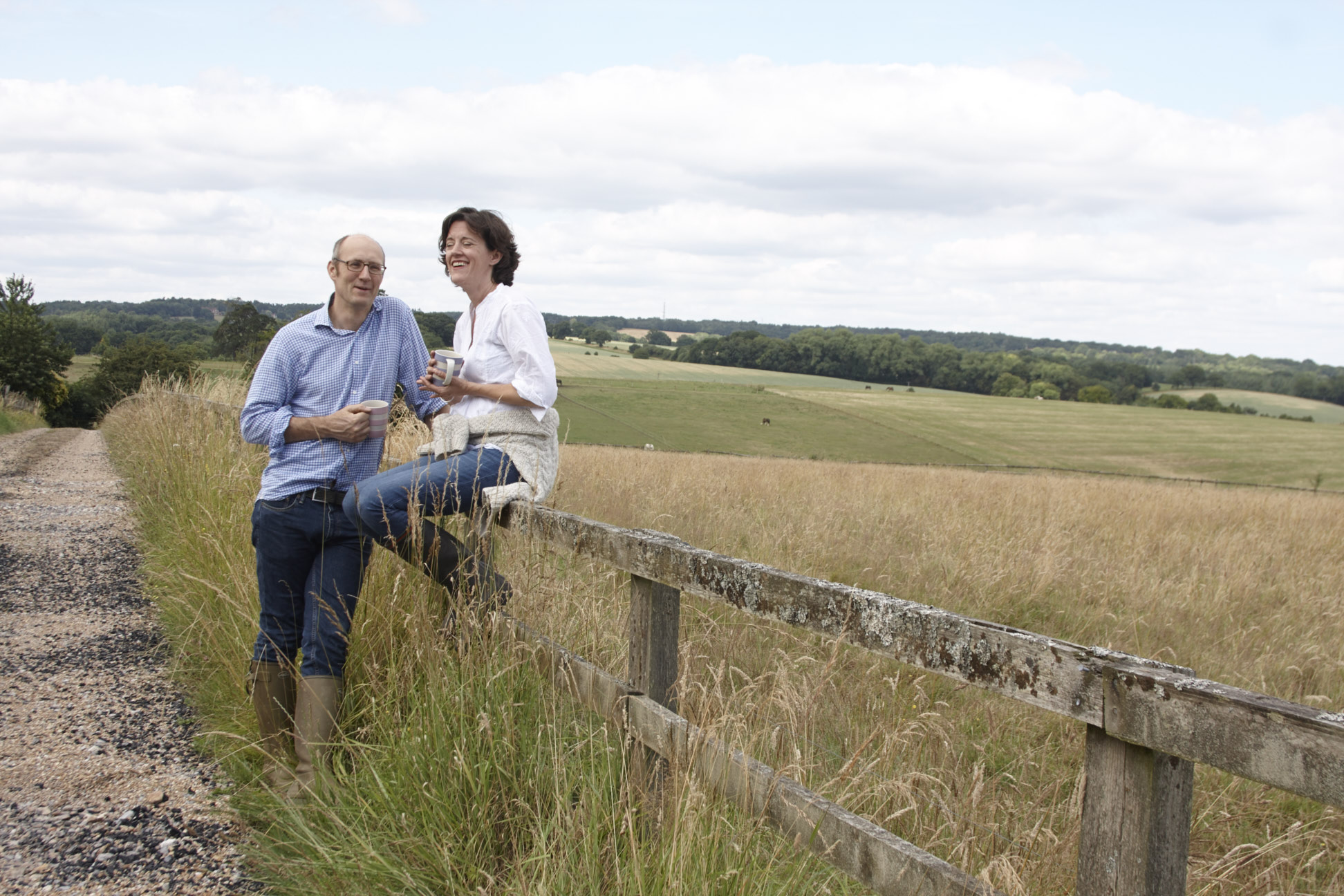 Cupsmith is family-run and the founders, husband and wife team George and Emma, have a motto that we can fully get behind: 'Drink coffee sitting down, watching clouds go by'. This embodies their whole brand ethos. In many ways the antithesis of the on-the-go takeaway caffeine fix, they focus on crafting drinks that are made for drinking at home, at the kitchen table. They very much encourage us to rush less, and meander more – a result of their love of finer drinks and pottering.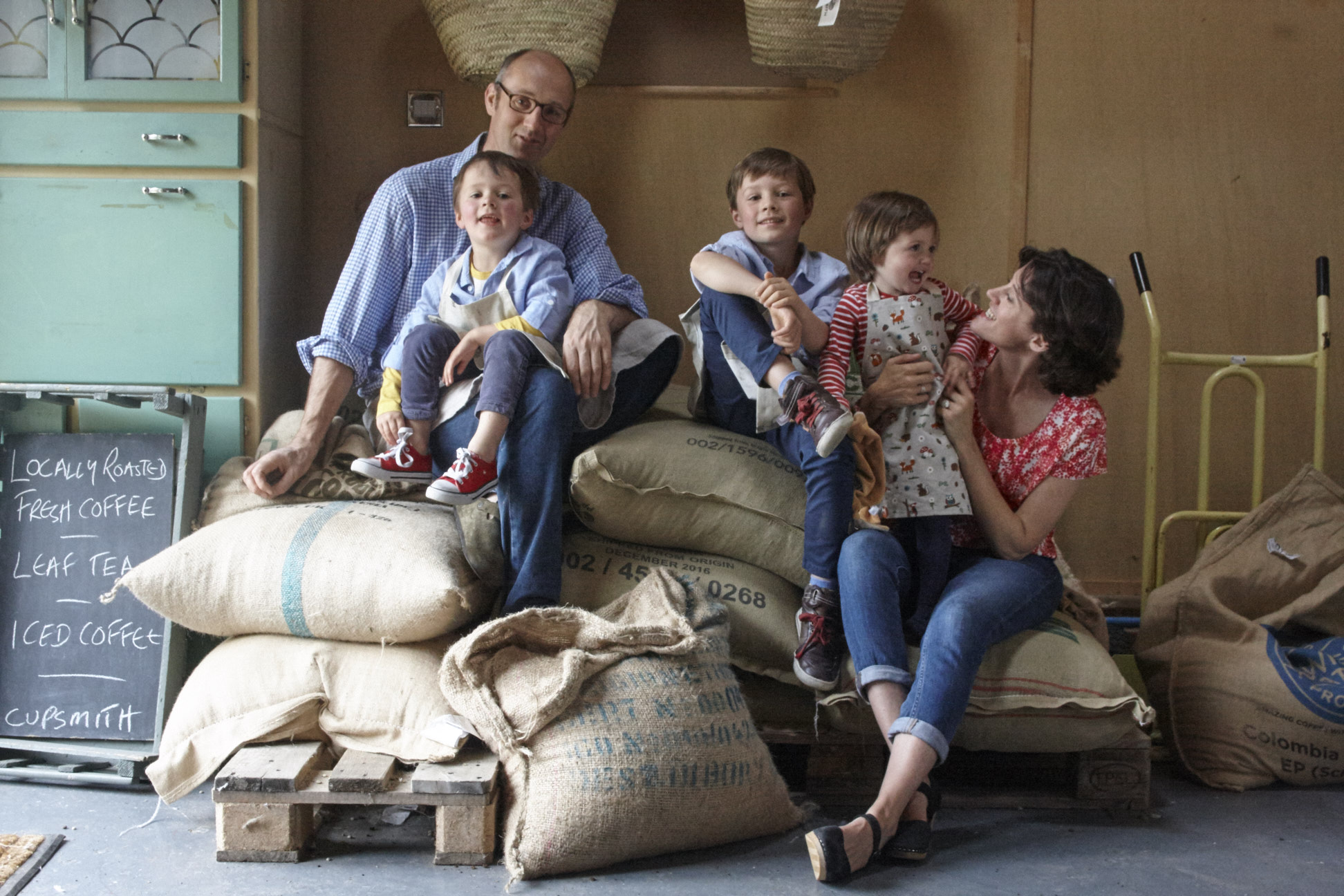 I, for one, love having a morning coffee ritual: I sip my hot brew in the quiet of a slumbering home, before any of the family rises. Enjoying the drink, the moment, the sitting down. What makes it taste even better? When you are fully present in the moment. Of course, a cuppa is also something you can enjoy with friends. I think what Cupsmith are trying to encourage is for us to practise presence. To stop for a moment while you make and drink your cuppa, and to 'watch the clouds go by'. There is something mindful and slow about it rather than giving in to the rushed pace of modern living.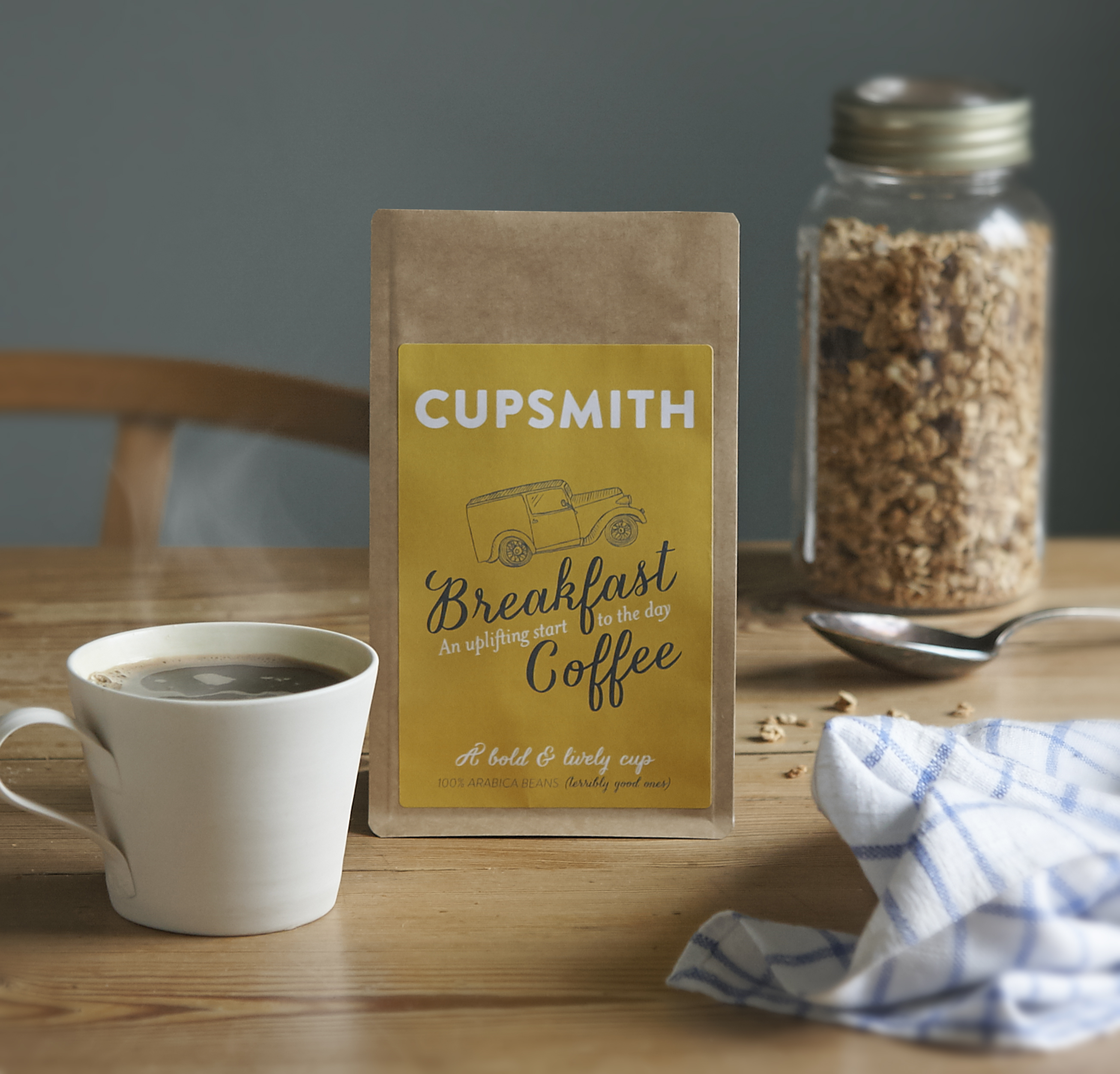 Now, as we celebrate International Coffee Day, here is a little more about what Cupsmith has to offer. They don't try to over do it by having endless flavours and ranges of coffee. They have crafted a perfect edit of just four coffees, all created for drinking at home. The coffee is roasted, ground and packed to order: the freshest cuppa you could find in Farnham! The slow roast and highest quality beans is what creates this freshest coffee. So delicious, it would convince anyone to turn their back on supermarket, mass-produced coffees. They really are masters of their trade, smiths of the cup.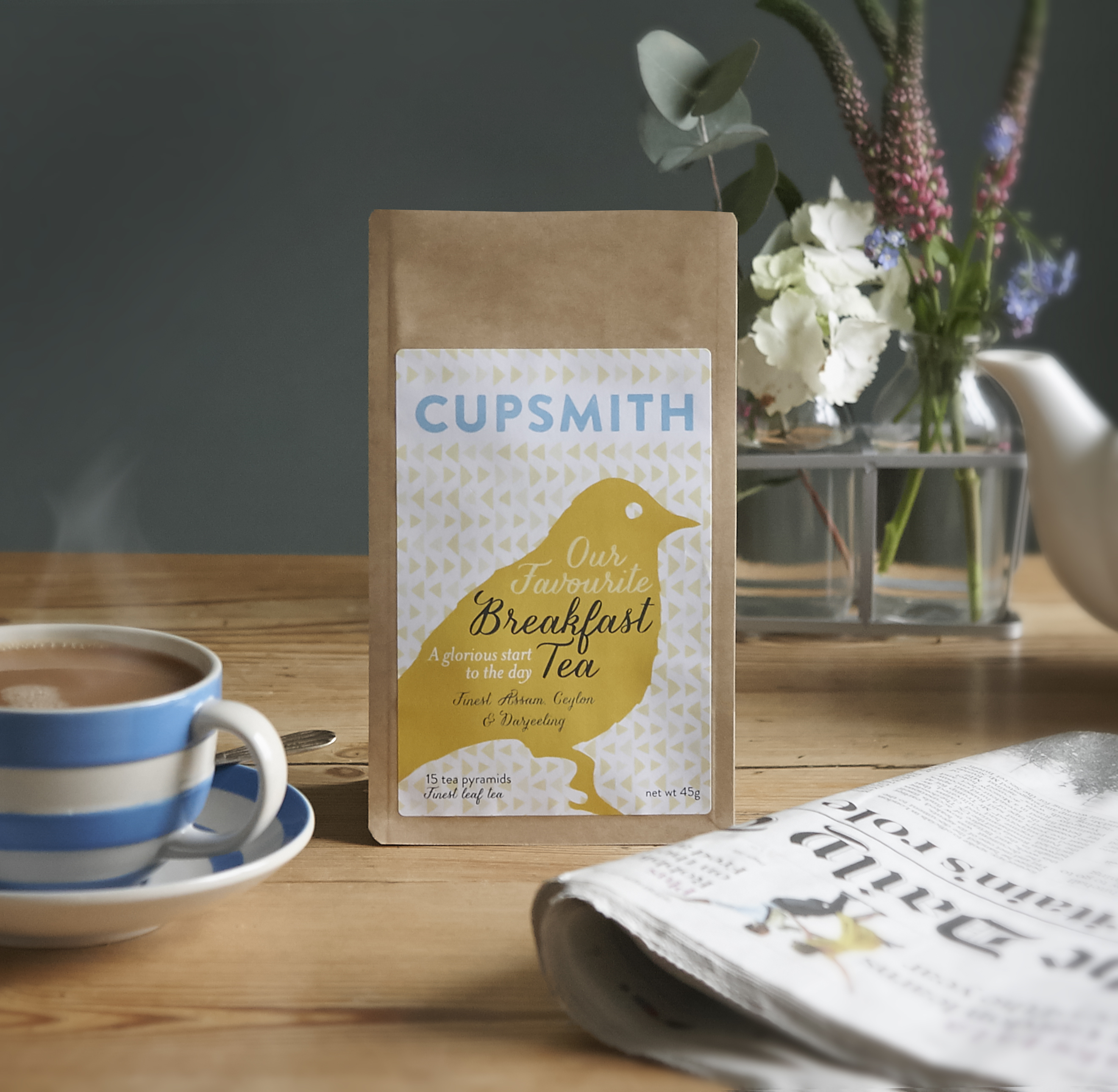 I hinted earlier that they also specialise in tea and hot chocolate and the freshness and quality does not waver here either. Emma and George have created their own unique recipes and all their teas are packaged in lovely little pyramids packed full of tea that can be topped up two or three times and won't go bitter no matter how long you steep it. Perfect any day, but especially for slow Sunday afternoons when you can enjoy every cup and each sip, alone or with family.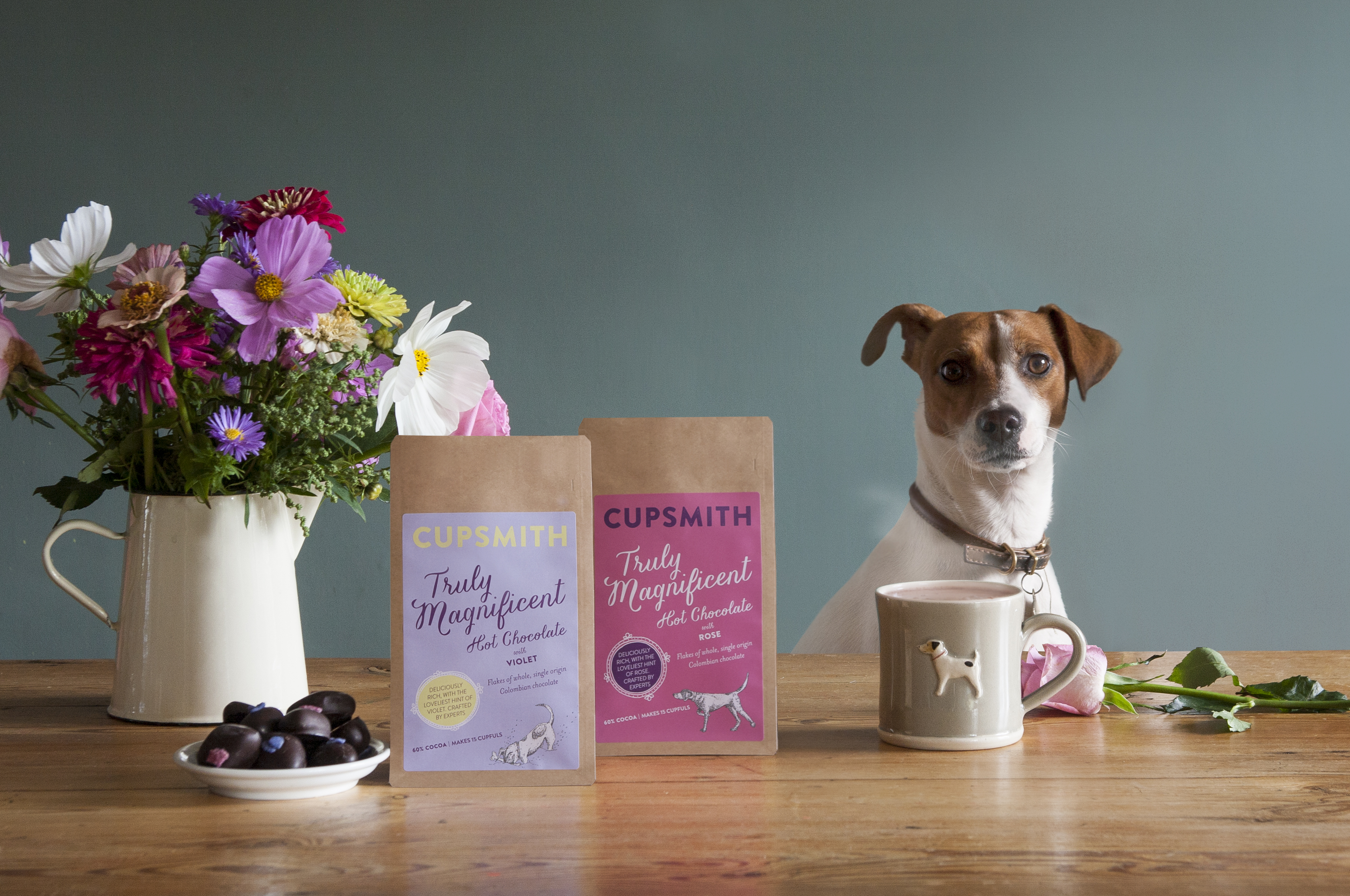 As we head into the colder months, I couldn't think of anything more comforting than a rich, warming cup of hot chocolate. Cupsmith's recipes are made from flakes of whole, single origin Colombian chocolate. No powder in sight! Like a chocolate bar in a cup, their hot chocolate range is comforting, rich and oozes that true feeling of being home. The perfect drink after a long muddy walk in the country on a crisp Autumn day.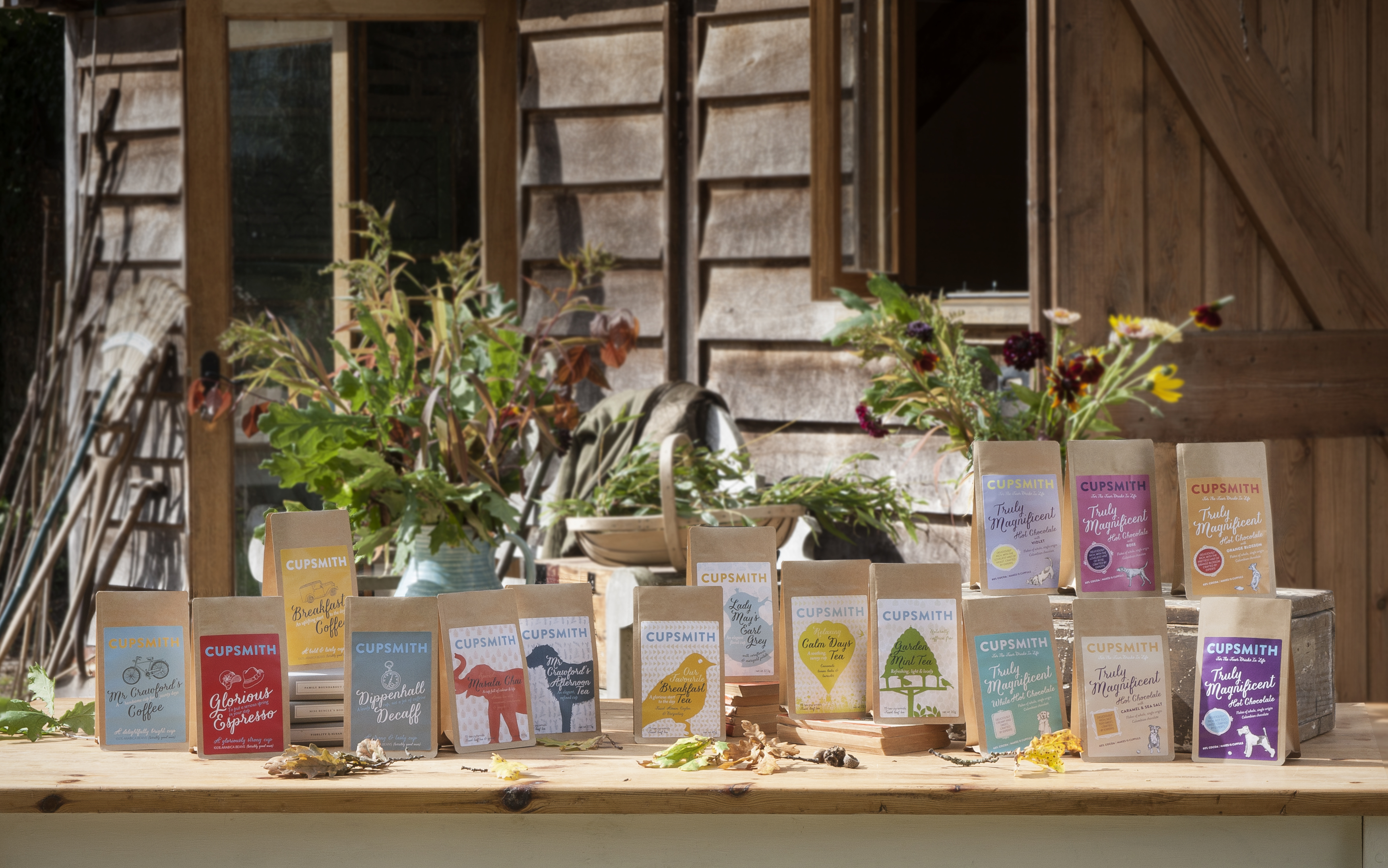 Whatever your hot drink preference, you will find something to suit you at Cupsmith. You can buy directly from them or find their products stocked in Waitrose, Ocado, Selfridges and independent shops throughout the UK. What better way to support a local business, great products and enjoy a yummy drink! You'll also love the animal-inspired designs of their packaging – a nod to their love of the country and wildlife.
Emma has recently been shortlisted for the National Business Women's Award for Best Business Woman in Retail! What an achievement. And what better way to support her in this than to head over to the Cupsmith website and order some locally roasted, ground and packed coffee in celebration of International Coffee Day. So… what are you waiting for?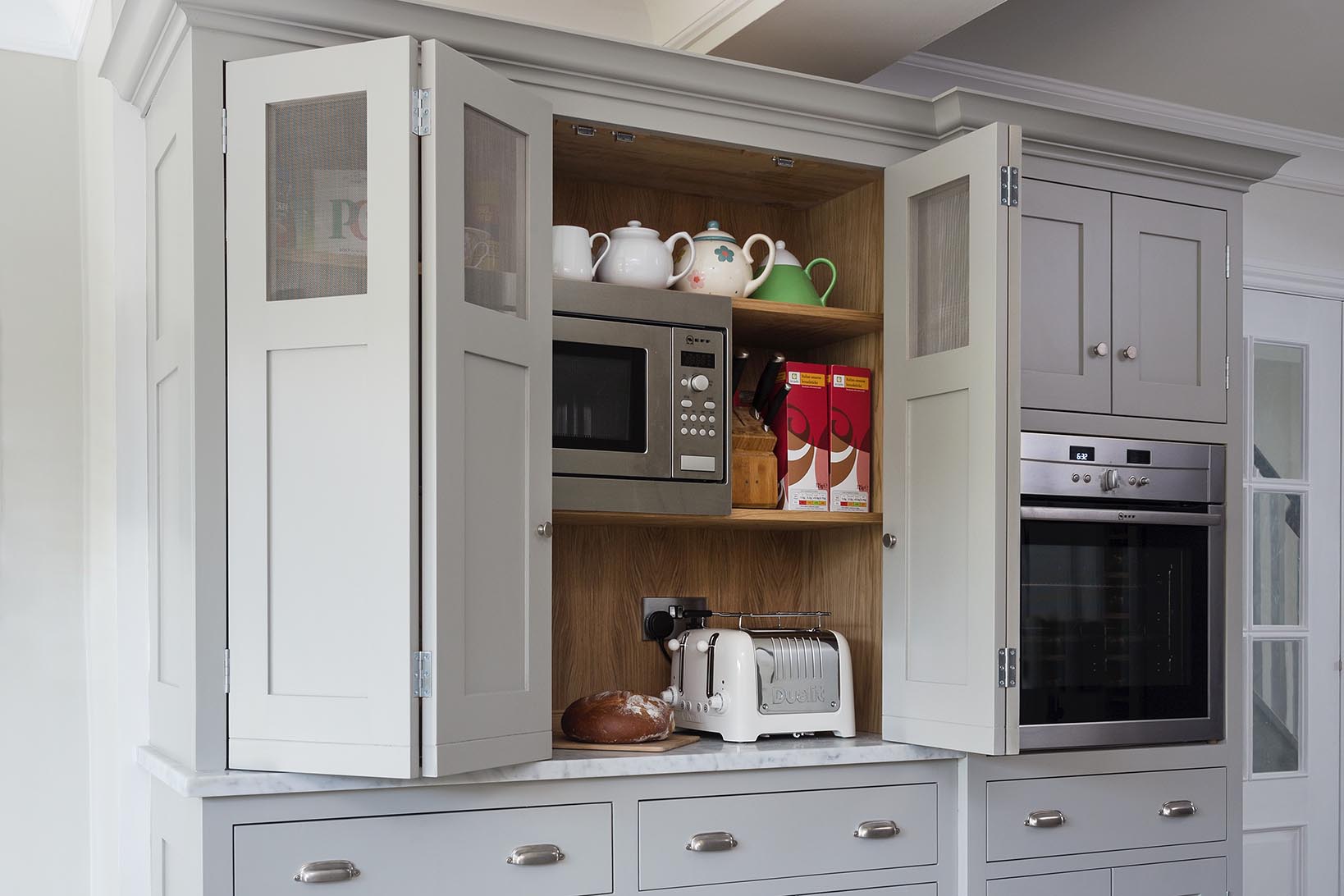 If you would like inspiration for where to store your newly discovered brews and all the equipment, from tea pots to hot taps, you will love our unique "Tea & Toast" cabinet, your at home cafe where you become your own barista. Using Cupsmith coffee of course!