National Baking Week - Dorset Apple Cake Recipe
An Apple A Day!
This week we are celebrating National Baking Week. And later this month will be Apple Day – a celebration of a very British, seasonal fruit. Just the kind of star ingredient we were looking for after British Food Fortnight has encouraged us to eat locally and seasonally.
So what better way to celebrate baking, apples, British produce and Autumn than the humble but oh-soo delicious Dorset Apple! This delicious Dorset Apple Cake recipe from our partner brand KitchenAid is the perfect family pud' or snack… or even breakfast (just me?). It is sweet and comforting and nutty and tangy. All the flavours of a British (West Country) Autumn rolled into one.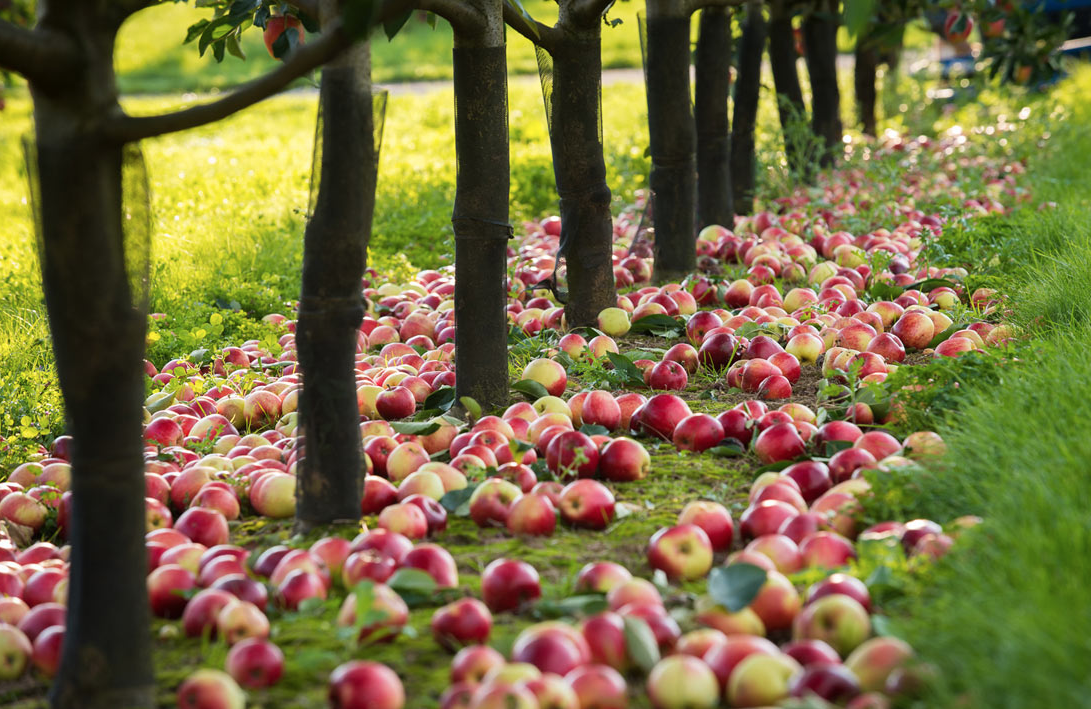 Our British orchards have seen somewhat of a revival as conversations around local, seasonal, sustainable topics become part of our daily chat. Country & Townhouse has collated a list of the best orchards to visit in the UK. Why not make this a lovely family day out in the coming weeks?
And upon your return from a chilly walk around our beautiful orchards, tuck into a generous slice of warm Apple Cake. A cup of tea is an optional side but one we highly recommend – as is a dollop of hot custard on particularly chilly days!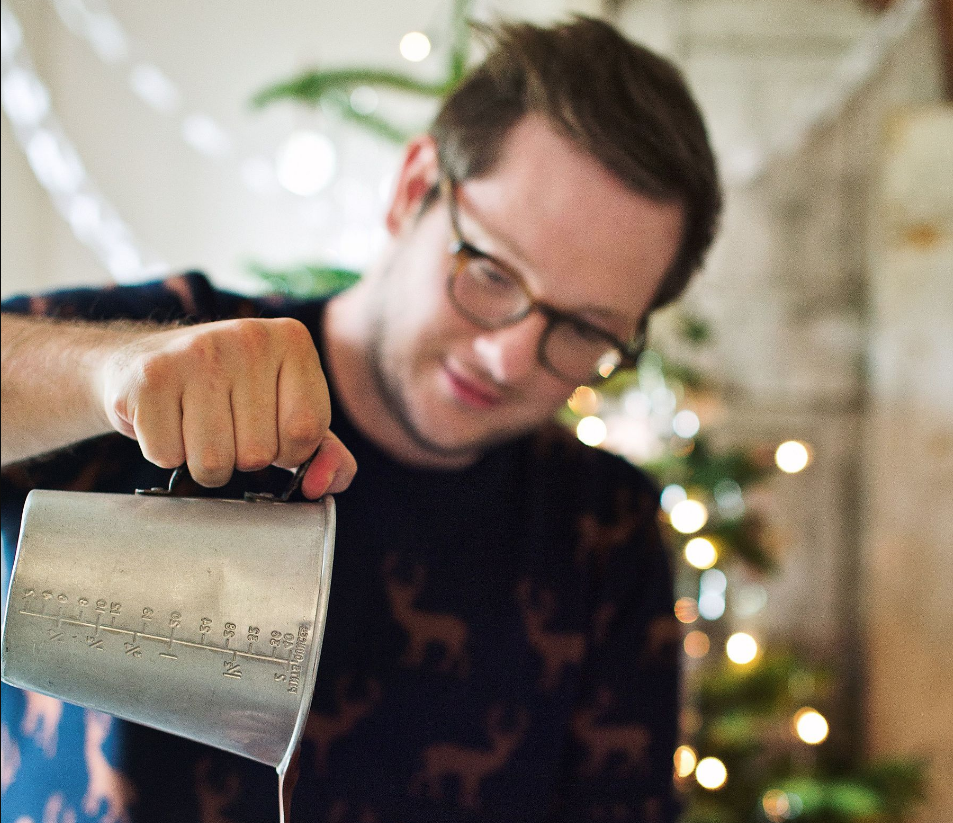 A Recipe by Edd Kimber
Edd is a professional baker as well as a food writer. He won the original series of 'The Great British Bake Off' in 2010 and has since appeared on a number of TV shows. His delicious recipes make regularly appearances in some of the country's top foodie magazines. He has also written two food books 'The Boy Who Bakes' (2011) and 'Say It With Cake (2012).

Dorset Apple Cake
Preparation: 5' Cooking: 60' Total time: 65'
This recipe uses the KitchenAid Cook Processor for ease – but a good ol' bowl and a wooden spoon work too!

Ingredients
65 g unsalted butter
100 g light brown sugar
2/3 tsp vanilla bean paste
1 1/3 large eggs
100 g wholewheat self-raising flour
35 g ground almonds
65 g plain yoghurt
135 g granny smith apples
juice of 2/3 lemon
20 g toasted hazelnuts, roughly chopped

Method
Step 1
To make the cake place the butter, sugar and vanilla into the bowl of the Cook Processor, fitted with the kneading blade. Set the timer to 5 minutes and press play to start. Slowly increase the speed to 8.
Step 2
Add the eggs to the bowl and pulse for about 10 seconds or until smooth and fully combined.
Step 3
Add the flour, almonds and yoghurt to the Cook Processor and pulse for 5-10 seconds until the cake batter is smooth.
Step 4
Spread the batter into a deep 8 inch cake pan that has been lightly greased and lined with parchment paper. In a small bowl toss together the apples and lemon juice and arrange the apples on top of the batter. Finish by sprinkling the hazelnuts over the apples.
Step 5
Bake in an oven preheated to 180°C for 50 minutes. Allow to cool in the tin for 20 minutes before turning out onto a wire rack to cool completely.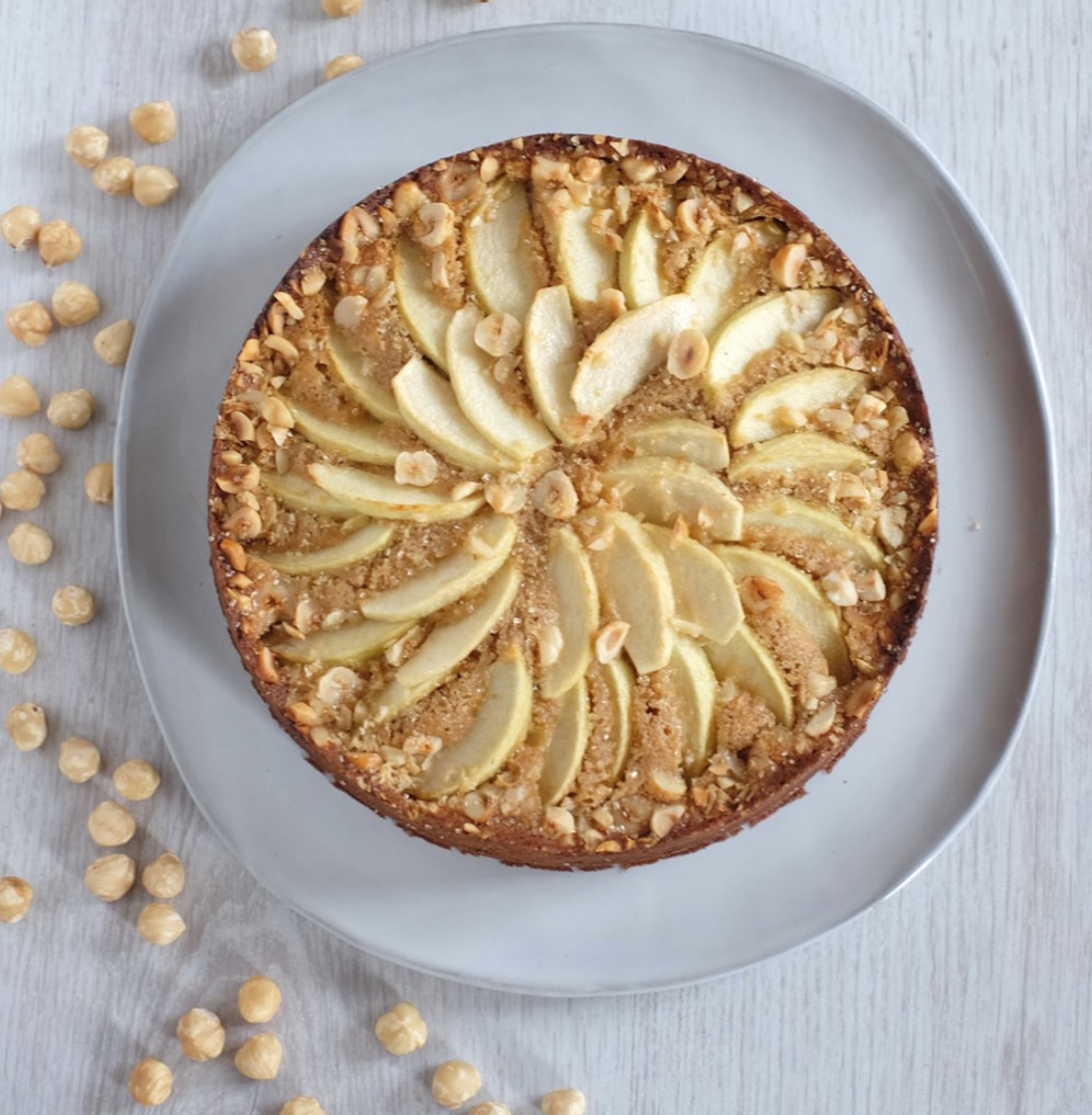 Chef's Suggestions
Kept in a sealed container this cake will keep for up to three days in an air-tight container.
Alternative Recipe 1
For a simple twist you can replace the apple with pear and the hazelnut with pecan.
Alternative Recipe 2
If you want to make this cake more nutritious and boost the flavour replace 1/3 of the flour with buckwheat flour.
BON APPETIT!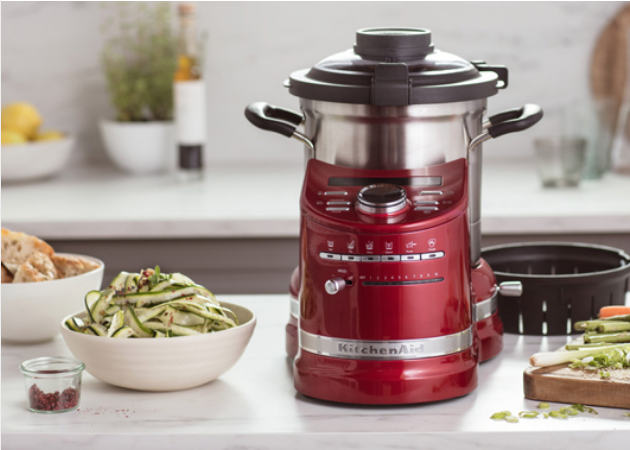 As mentioned earlier, you can use the KitchenAid Cook Processor to make this recipe. Here is what KitchenAid have to say about their practical, clever appliance:
"The Cook Processor is an extremely useful kitchen tool and will become central to your daily cooking. It can help you prepare delicious meals quickly and more efficiently. Even if you have never cooked before you can let the programmed cooking modes guide you through the entire process, helping you gain confidence in the kitchen. It can do everything: from boiling, frying, steaming, stewing and mixing dough; to chopping, kneading, mincing, pureeing, mixing, emulsifying, whipping, flipping and stirring. The Artisan Cook Processor features 6 automatic cooking modes that guide you step-by-step through recipes for delicious preparations."
Image Credits:
Cook Processor, Cake, Ingredients: KitchenAid
Edd Kimber: Flockler
Orchard: Thatcher Cider
Mixing Bowls: Bonami
Tea: Sunday Post
Vanilla and Sugar: RachelCooks