Sloe Gin and Champagne Fizz Cocktail Recipe
No 'pagne, No Gain!
Yes, ladies and gentlemen, champagne has its very own day! This is a cause for celebration so naturally it's time to get the flutes out and pop open a bottle. Whether it be a Dom Perignon Vintage or a Lanson Black Label, you really cannot go wrong with some fizz. If you can't get your hands on 'real' champagne then look out for sparkling wines that mention 'méthode traditionelle' or 'méthode champenoise' meaning they have been made using the same methods that were originally developed in France's Champagne region. But due to not being harvested and made in this region, sparkling wines cannot be labelled as champagne despite sharing the same process, quality and ingredient.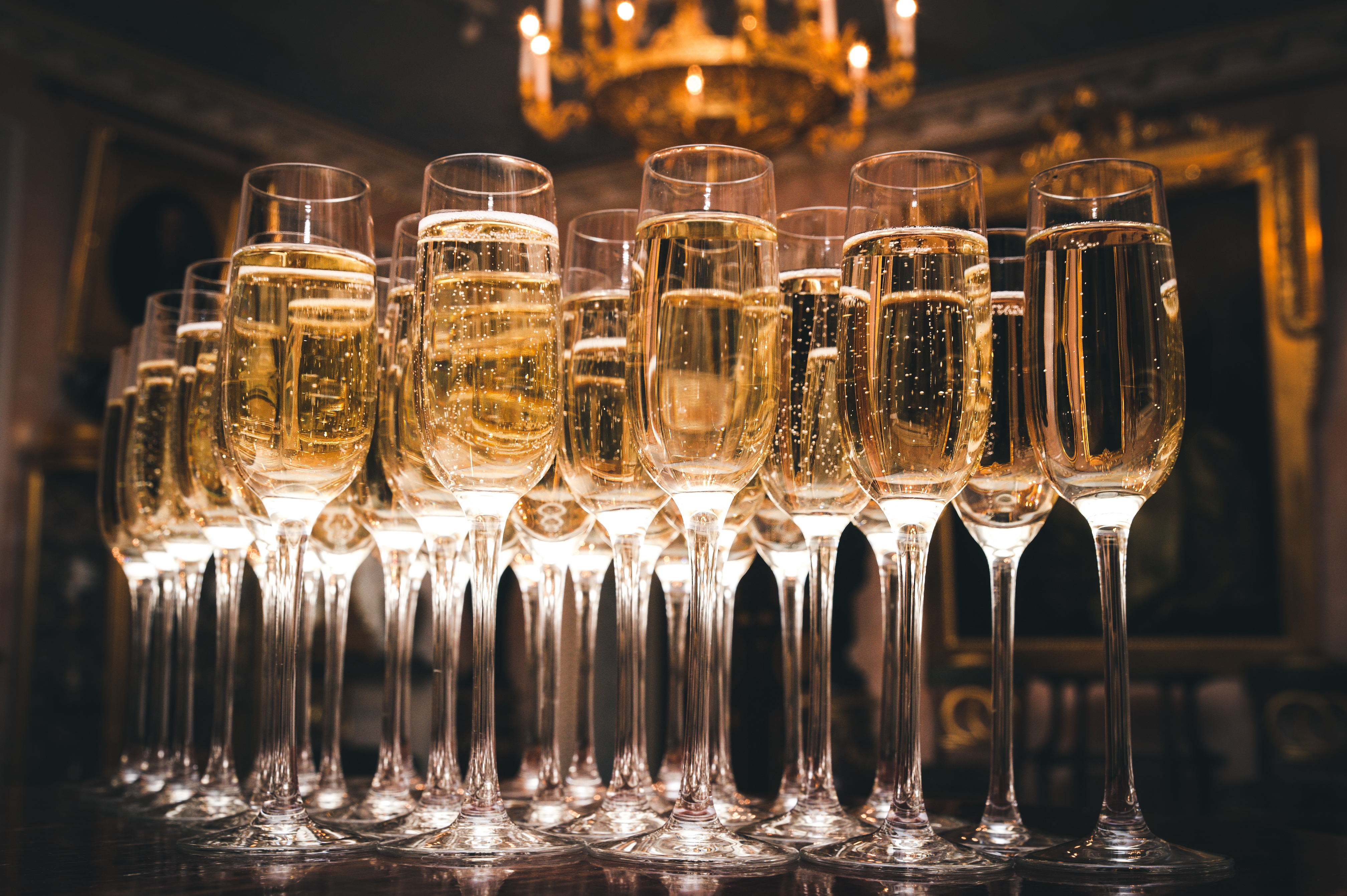 I did some research and found out how sparkling champagne was first created. Wine growers from the Champagne region wanted to replicate Burgundy wines but did not succeed as a consequence of the cold winters causing the fermentation process to stop. As the spring came around, the sleeping yeast cells awoke, releasing carbon dioxide gas as the fermentation process commenced. The glass in 1693 was weak and shattered due to the pressure inside the bottle leading to Champagne's original name "the devil's wine." The bottles that did withstand the fermentation, you guessed it, contained sparkling wine.
If you are looking for delicious local sparkling wine, we just love the selection from Albury vineyard. Made with berries grown locally in Surrey, the ripe acidity and subtle sweetness can be perfectly paired with a serving of seafood. If you fancy something a bit different and have a bit of a sweet tooth then we suggest you try out the Albury Estate Sparkling Rosé. A gorgeous mix of strawberries, raspberries and peaches creates an unmistakable flavour that will take you all the way back to summer. Pop open a bottle of this after dessert to finish off your evening with class.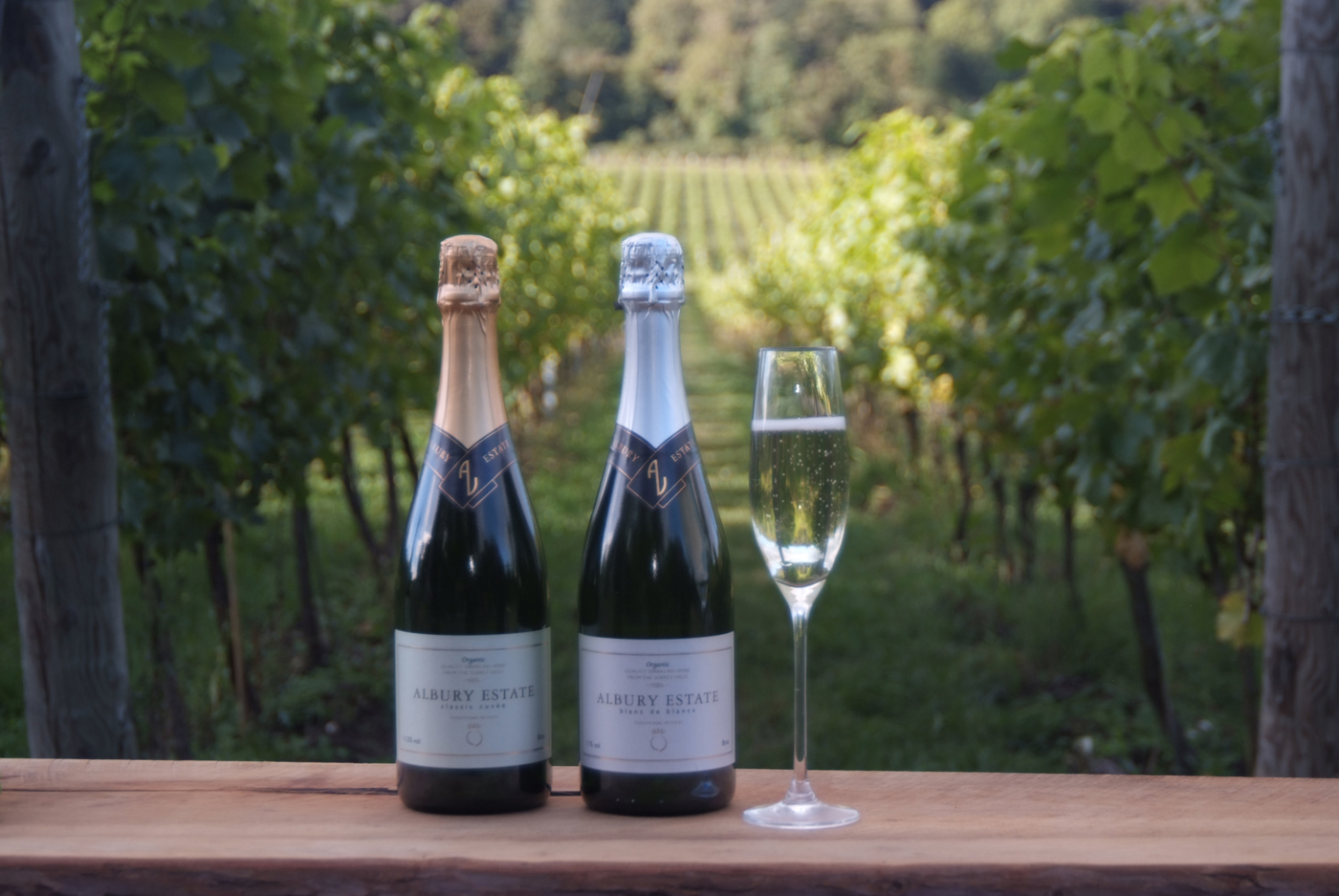 So, 18th October is Global Champagne Day. But there's more! Cure (or delay?) your fizzy haze with Gin & Tonic Day, held on 19th October. This year it falls on Saturday, the perfect day for a G&T, right? It seems there really is no rest for the wicked. Well, great news! We have a special cocktail recipe that incorporates both of these beloved beverages.
Did you know that gin originally started out as a herbal medicine? It was created by Pedanius Dioscorides (try saying that after your 3rd G&T!) who was a greek physician and pharmacologist. The name 'gin' came from the word 'juniperus' which is Latin for 'juniper'. It is believed that 'gin' is shortened from the Old English word 'genever' which came from the French 'genièvre' originating from the Dutch term 'jenever'. Keeping up? Juniper > Juniperus > Jenever > Genièvre > Genever > GIN!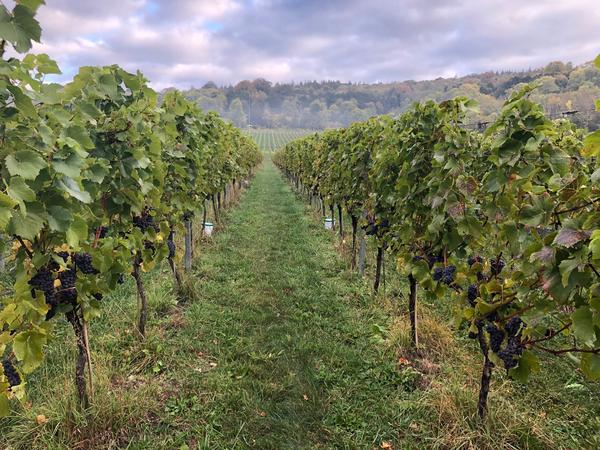 Our favourite local gin is from the Surrey Copper Distillery and we guarantee that you'll love it too! The Copperfield London Dry Gin Volume One is inspired by historical recipes and handcrafted in small batches in a copper pot right here in Surrey.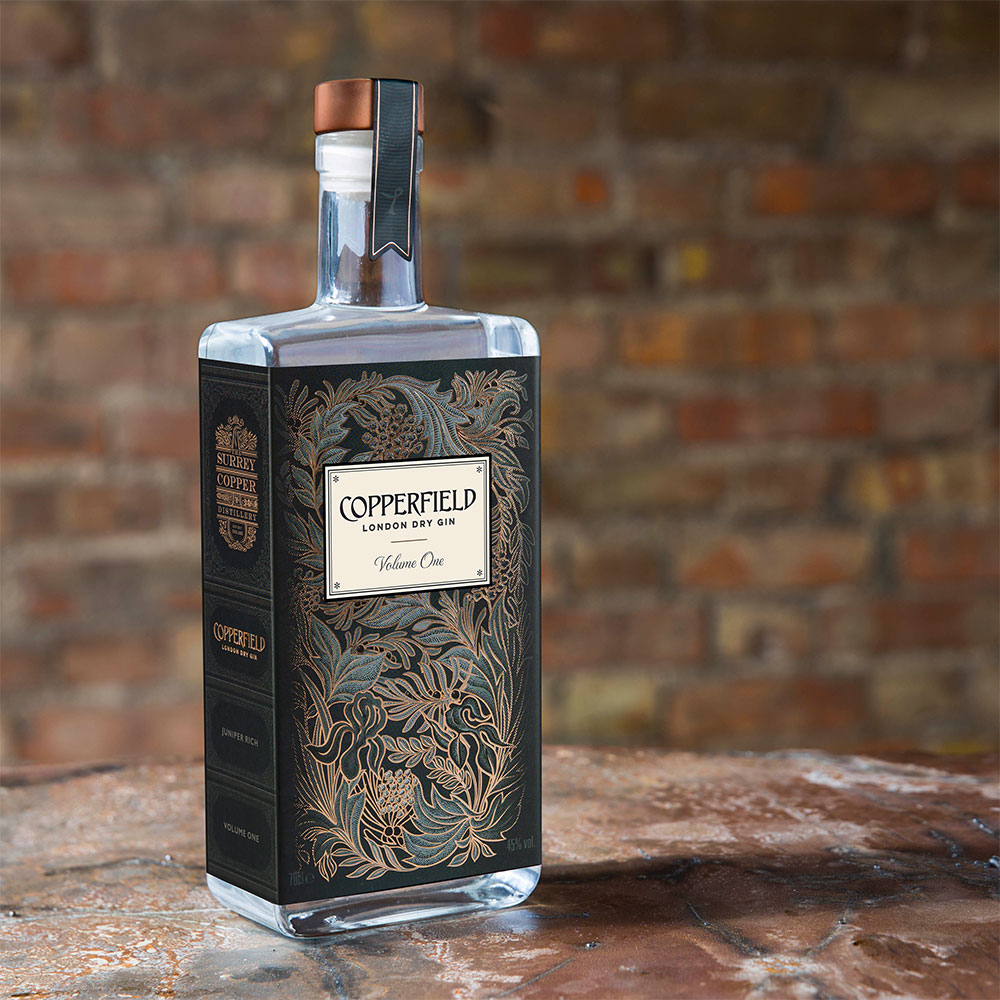 So, now for the best part, the recipe! This drink combines the sweetness of sloe gin with the slight bitterness of a good quality champagne (Or sparkling wine!). We present to you the Hedgerow Fizz, a sloe gin and Champagne cocktail recipe.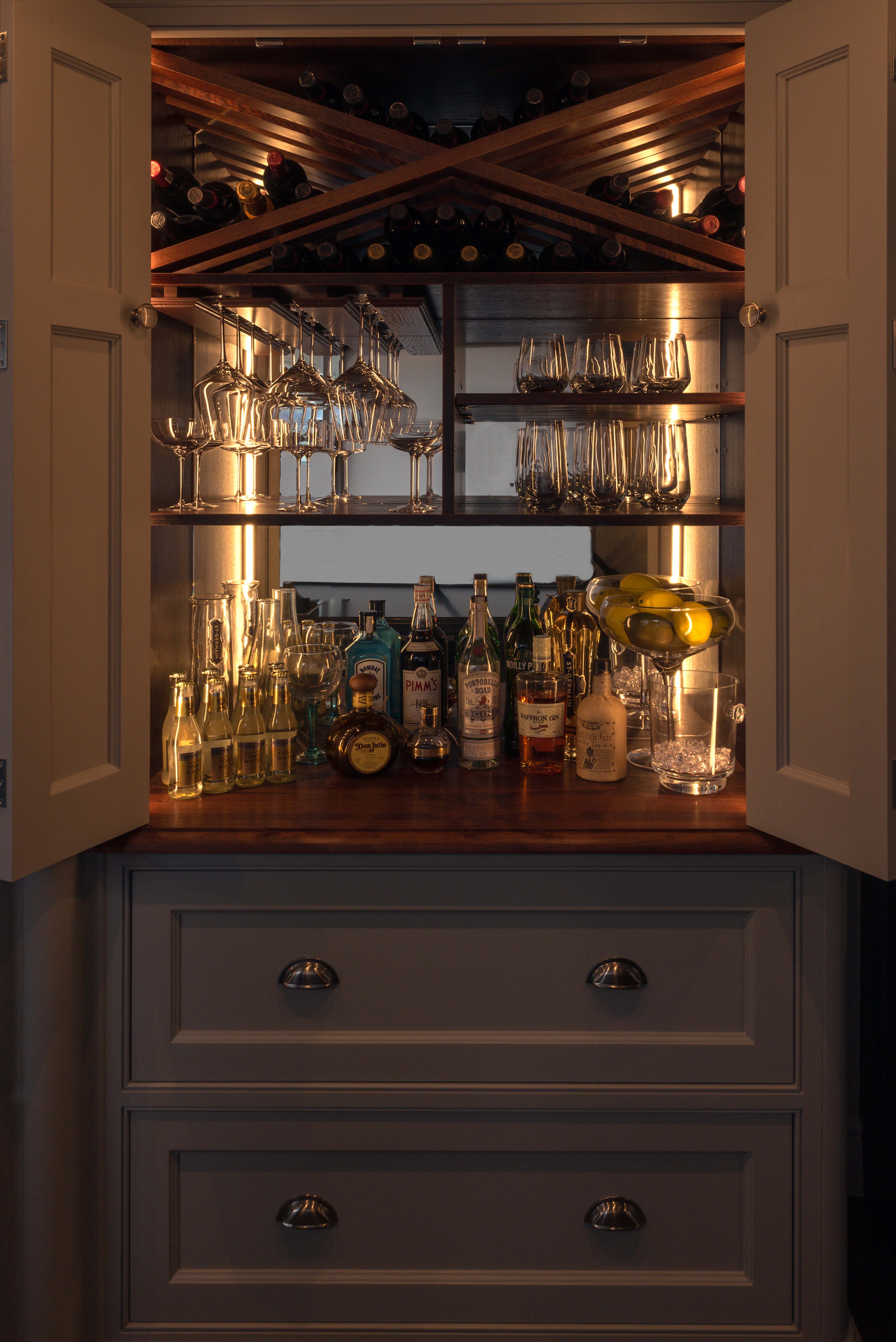 Sloe gin is something I hold near and dear to my heart as it is something my mother used to make. When visiting my grandparents in Kent, we would collect sloes to bring home to mum where she would prick holes into the berries, put them into a large bottle or jar, add the sugar and gin and let it sit and ferment into bottles of delicious sloe gin. We had so many bottles of the stuff in the house! As the years went on she would hand out these bottles for all sorts of occasions, nothing better than some homemade sloe gin!
Anyway, let's get back on track.
A Hedgerow Fizz:
25ml Sloe Gin (homemade or shop bought)
25ml freshly squeezed lemon juice15ml elderflower cordial
Prosecco/Champagne
Berries, to garnish
Add the first 3 ingredients to a chilled flute and gently stir. Top up with Prosecco/Champagne and garnish with your preferred berries. Enjoy!
Looking for somewhere to stash your bottles? Have a look at our drinks cabinet blog for some inspiration.
Photo credit
https://www.thesurreycopperdistillery.com/product/copperfield-london-dry-gin-volume-2-70cl/
https://www.alburyvineyard.com/blogs/news/albury-vineyard-inspired-artworks
https://www.alburyvineyard.com/blogs/news/come-and-taste-our-new-wines
https://www.thesurreycopperdistillery.com/product/copperfield/