Christmas in your kitchen
Surviving this Christmas in your kitchen (I know, it's here again already!).
The festive season is finally here and everyone is getting ready and hopefully enjoying the run up to the special day. Christmas cards? Sent. Food? Ordered. Presents? Almost wrapped! The countdown to the celebrations is now in full swing and it's time to start thinking about how you'll survive this special, if a little stressful, day as the honorary chef.
As such you'll be spending a lot of time in the kitchen not just on the big day but in the days leading up to it too. It's best to be prepared by ensuring you have enough pots, pans, crockery and cutlery to make the cooking experience as relaxed as possible. An organised and uncluttered kitchen is always the key factor for making your life that little bit easier when catering for large numbers and during the busy holiday periods this is essential for a stress-free day. After all, you want your day to be filled with happiness, excitement and joy without worrying about where you've stored the occasion dinner plates! Knowing exactly where all your cooking and dining equipment is located is a great place to start.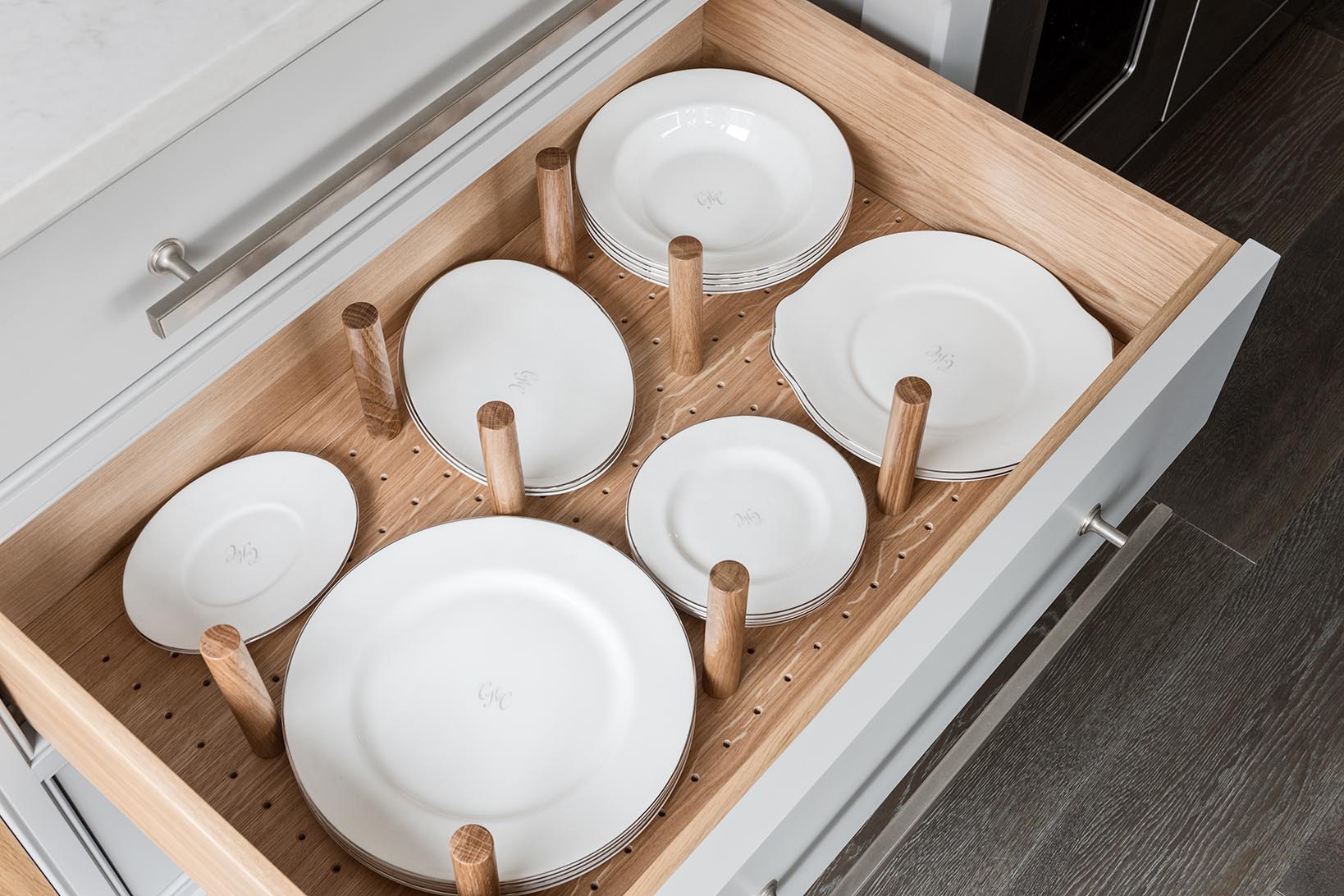 Picture it now. It's Christmas Eve and the children are reeling with excitement and the party table is set. Anticipation, but also pressure, for the upcoming day is starting to settle in. Will everyone like their presents? Will the turkey burn? Will the guests all turn up on time? There is only one way to calm these nerves in our books: with a glass of wine, champagne or bucks fizz! A built-in wine rack is ideal for celebrations like Christmas and a wine cooler will ensure that all your beverages will be perfectly chilled for when you're ready to put your feet up.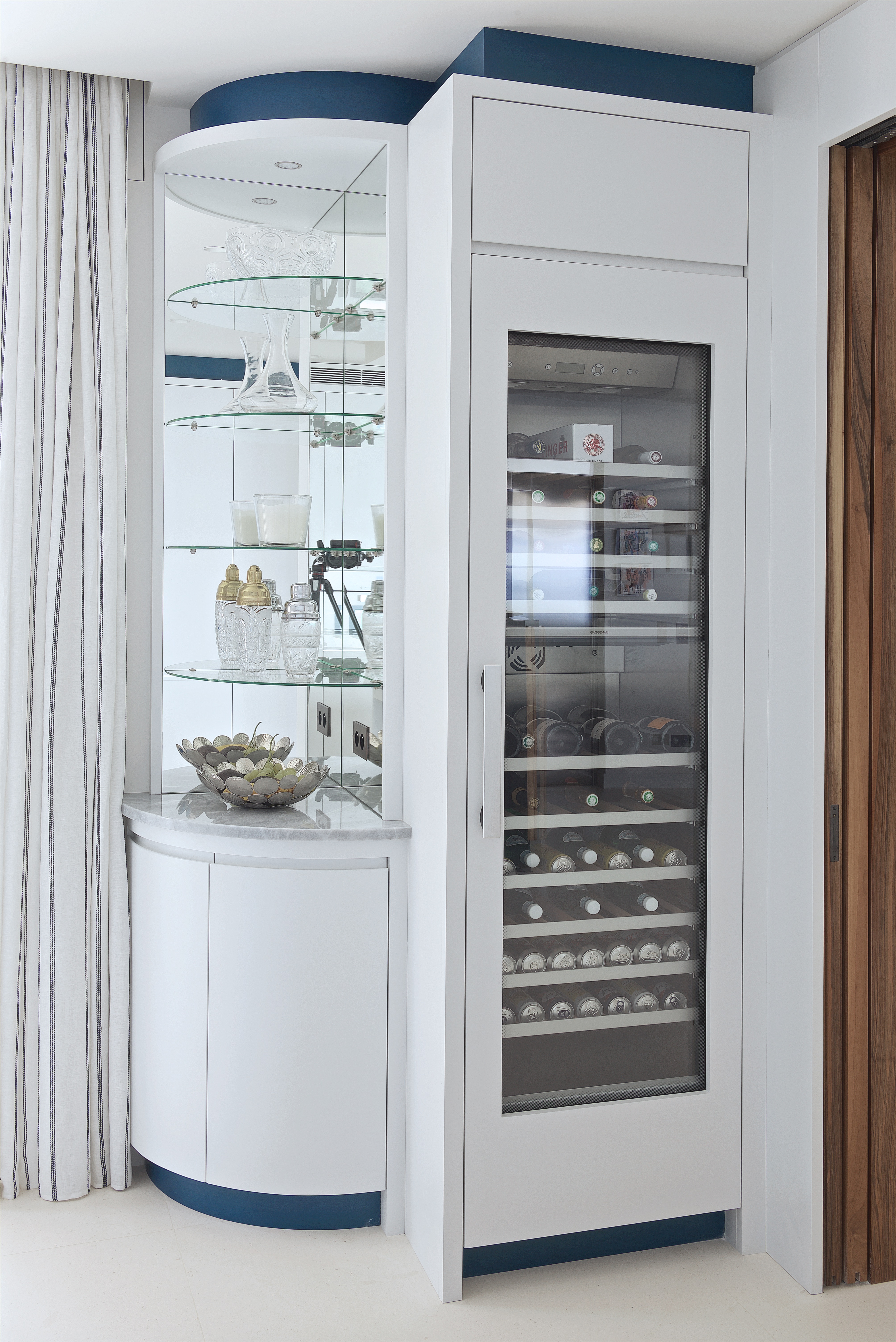 But first: let's whip out the blender and get some sweet treats going. Not just some to leave out for Santa, but for the whole family. The obvious sweet treat is gingerbread men. Or perhaps shortbread? Everyone is prone to a little overindulgence during the holidays so we might as well embrace it starting right away. Again, having your Christmas kitchen gadgets to hand and neatly organised will take away most of the dread of baking and cooking. I know a clean, tidy kitchen makes me want to don the apron!
And now: breathe. It's finally time to sit back, watch some festive movies and enjoy the night surrounded by your loved ones, nibbling on spiced delights that leave a comforting fragrance lingering when everyone heads to bed. A top tip here: you know that topsy turvy, grab and close before everything falls out, tupperware cupboard? Ensuring it is organised, with pull-out drawers or boxes, will make storing any left overs, snacks or extras that little bit easier.
Christmas day is finally here! What time were the kids awake, I'm guessing long before you. Remember that excitement? After a few hours of unwrapping presents and enjoying your gifts – those cosy slippers are just perfect for this nippy December day – everyone is feeling rightfully peckish. As relatives arrive and the Christmas cheer is flowing, you might hear stomach rumbles slowly spreading from guest to guest. Looks like it's time for the Christmas feast to get underway. Just don't forget some snacks to keep the hangriness at bay!
With a range cooker, such as our favourite Britannia cooker, you will have managed to fit in not only the humungous turkey but also the glazed roast veg, crispy roast potatoes, those irresistible little piggy wiggies swathed in their very own blankets and any other side dishes you might have thought of at the last minute. Timings are the hardest part here and as long as you have them all written down (possibly app'd up on the iPad), you will be absolutely fine from here on. Top tip! With your feast in the oven there might not be much room left for warming up the dinner plates. Worry not! You can pop them in the microwave or for a quick dishwasher cycle instead.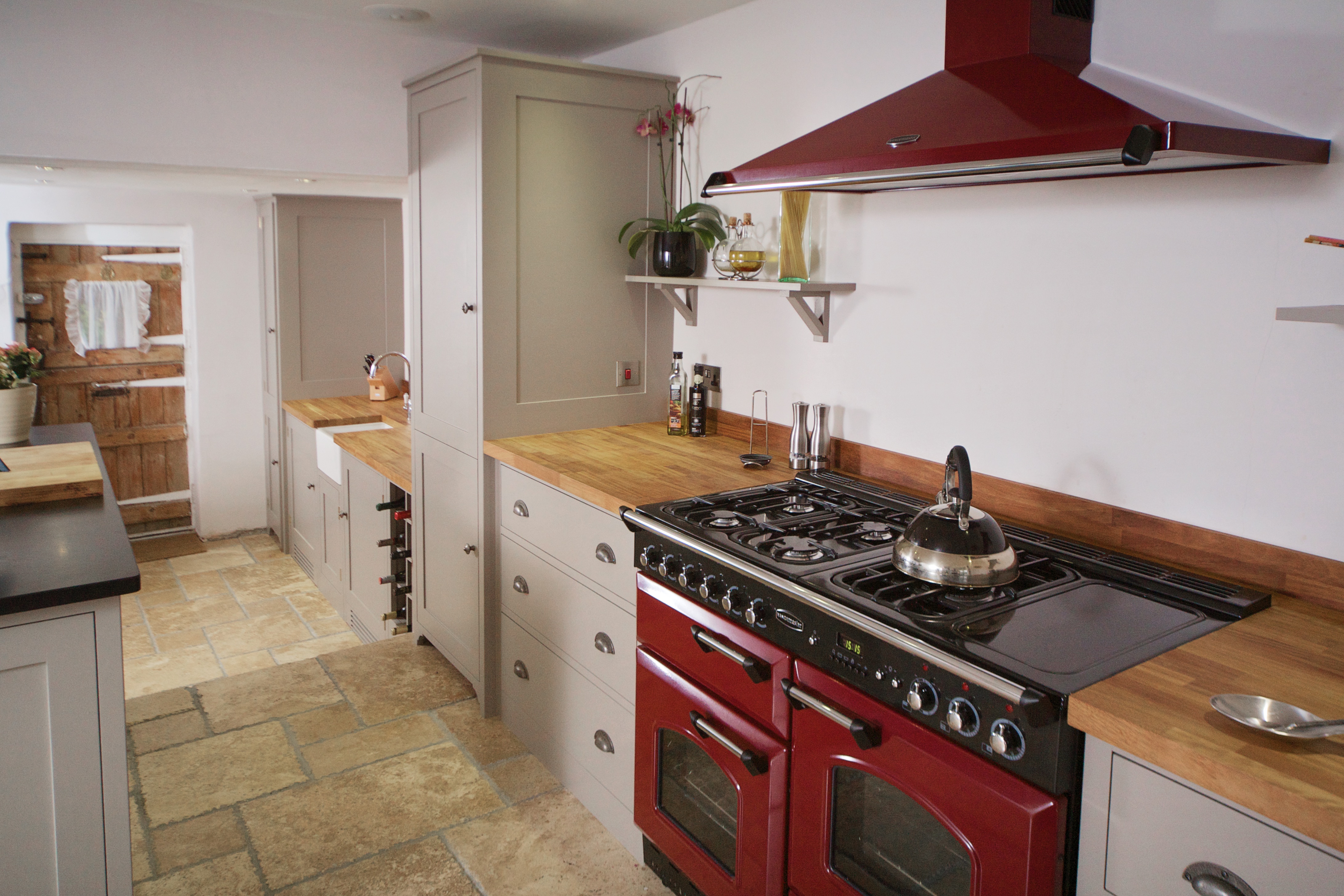 While you're ensuring things are going in and being taken out the cooker at the right time and busy yourself with the final touches to dinner, you'll want your guests to be relaxed and at ease. You will also not want to miss out on any of the fun! A stylish kitchen island with stools allows for social interaction with your friends and family all comfortably seated meaning you don't miss out on any of the Crimbo chatter – whether catching up with the one you haven't seen in a while or taking a trip down memory lane with close family – or Champagne top ups. We recommend you nominate a designated barman for the job here! You'll be able to easily entertain and enjoy your visitors without even having to leave your Christmas kitchen. There's no chance of the turkey burning now!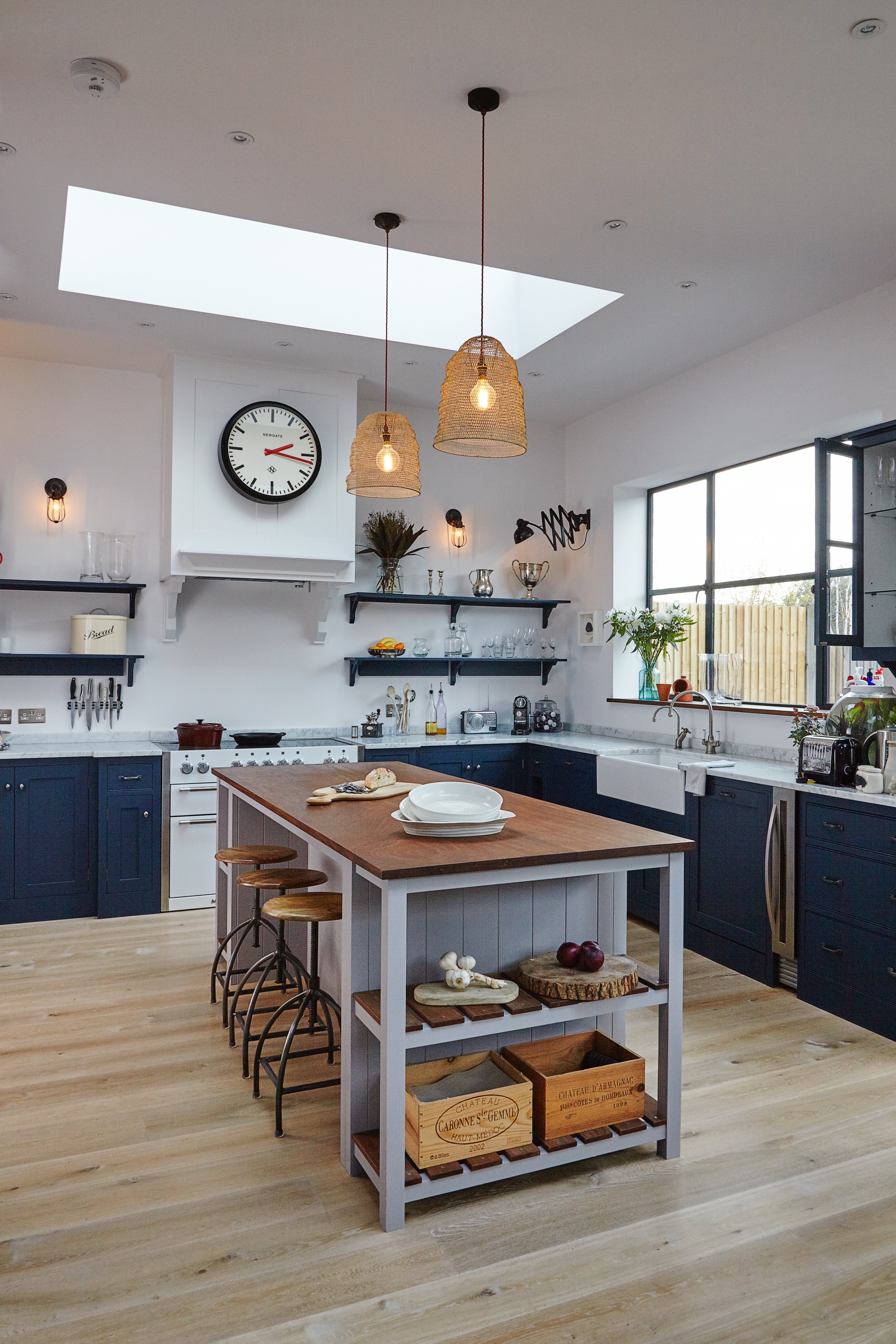 Congratulations! You survived Christmas and now the day is coming to a close. Everyone is bursting with food and champagne and the children are heading to bed, tired but immensely satisfied. Hats off, take a deep breath and a very big sip. Now relax, you've earned it!