The world of Perrin & Rowe
Let's enter the world of this renowned brand!
As you may well know by now, my feature journals on brands have started with a brief history of each of the 'chosen few'. As we are all aware, these esteemed companies and their products contribute to completing a Charlie Kingham handmade bespoke shaker style kitchen. I felt it only right to tell a tale or two highlighting their stories.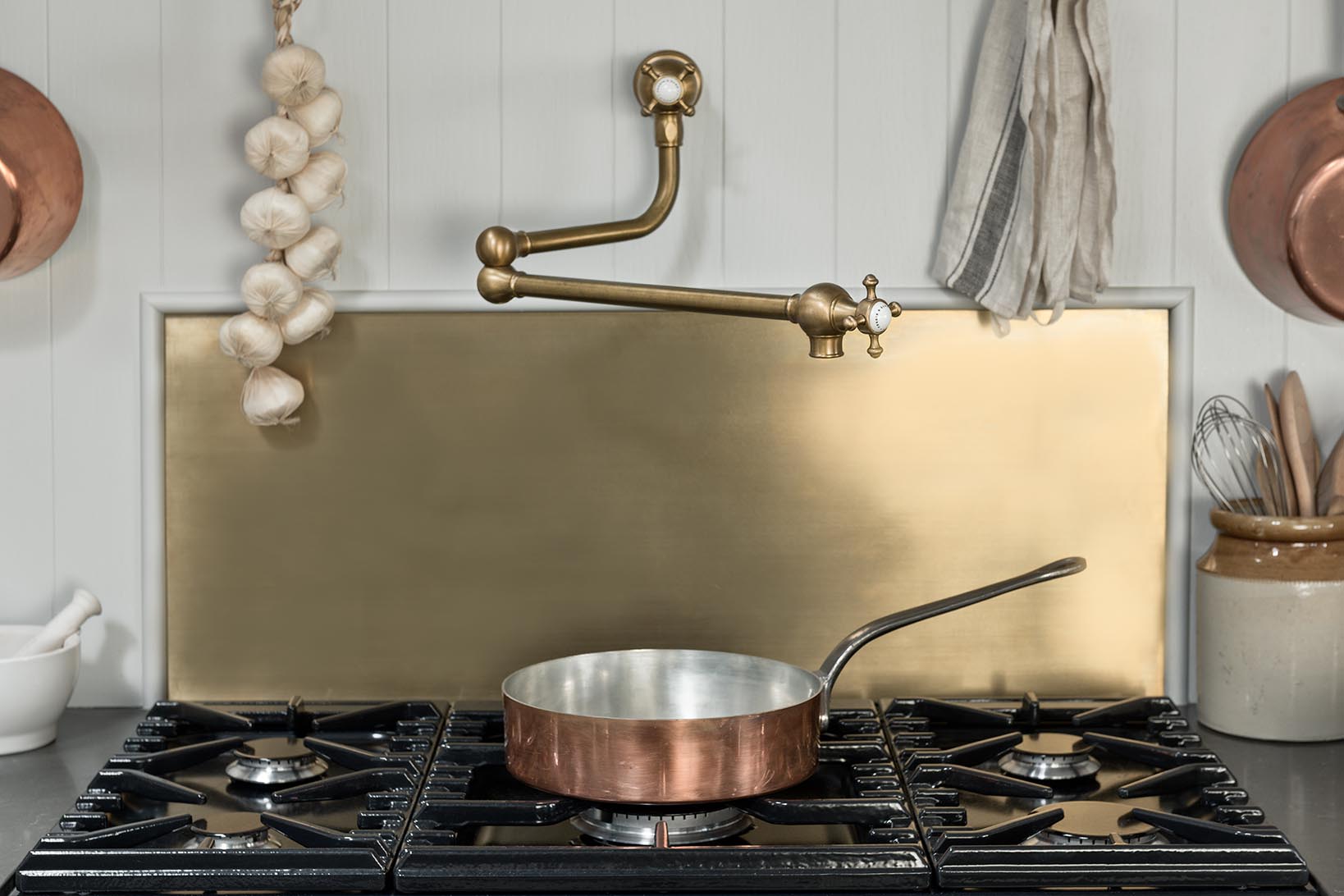 Perrin & Rowe are proudly British and over the years they have grown from the domestic market into a fully fledged global phenomenon, holding an international reputation for design and quality. But only 40 years ago Bob Perrin & Greg Rowe were working from a garden shed at home.
Four decades ago in the East end of London, financially restricted and a workshop that was little more than a potting shed, they began their journey. Beside a large flow of projects from a comprehensive client base, they managed to work on their own intimations and innovations. The conception that took their name to the forefront, gaining them an international prominence, was the world's first 3 in 1 tap. A tap that dispensed hot, cold and filtered water – utilising an exclusive patented waterway.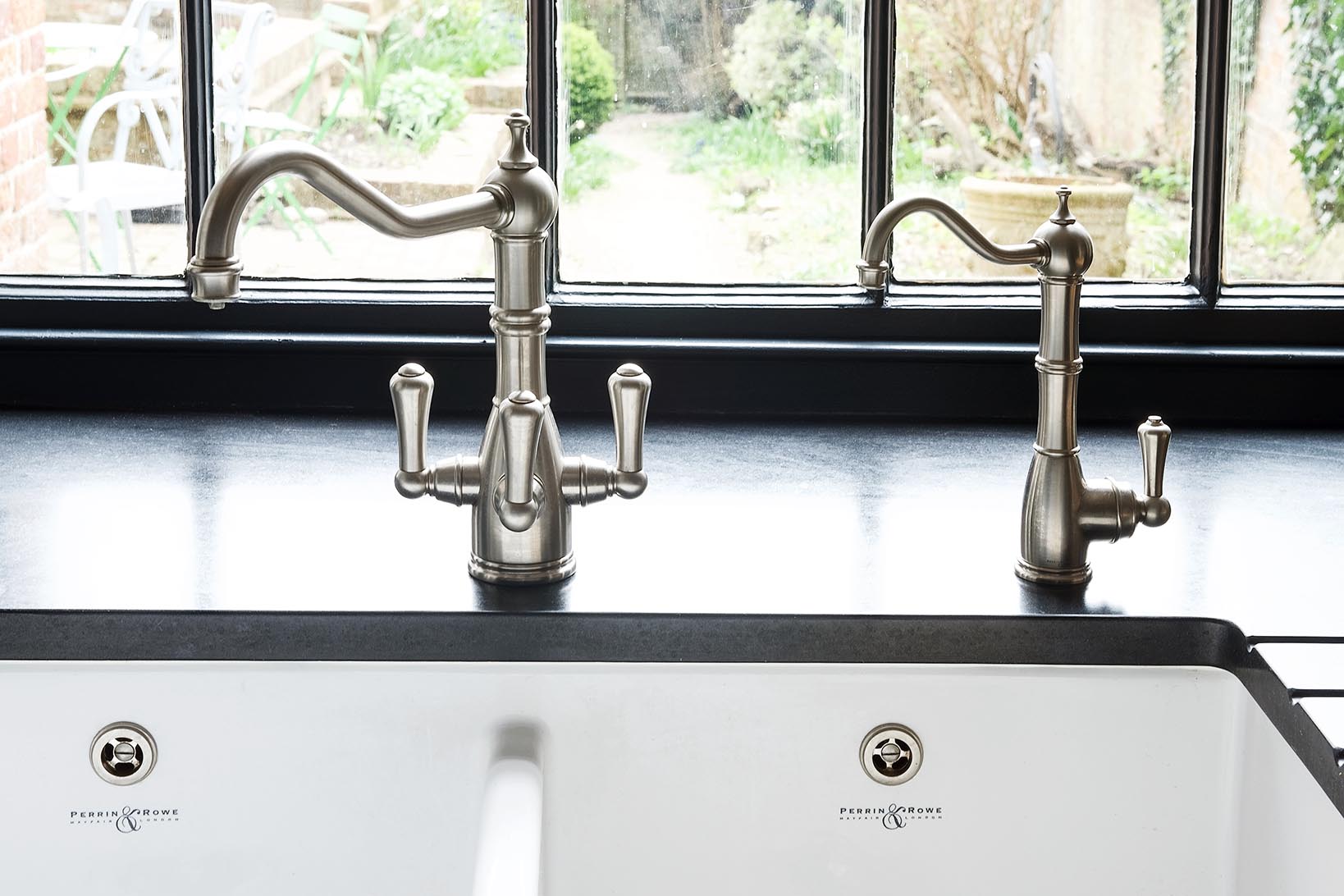 The focus of the company has always been about innovative technology. That said, it was always Greg  and Bob's and devotion to their manufacturing craftsmanship that has characterised the Perrin & Rowe identity. In their belief and still to this very day, it must go without saying that every product has to be treated individually to safeguard the highest possible quality. Mass production was never their vocation.
Their innovations opened up new markets and gradually an extensive collection of kitchen and bathroom brassware was expanded. With the hiring of accomplished designers, they established distinctive traditional and contemporary lines.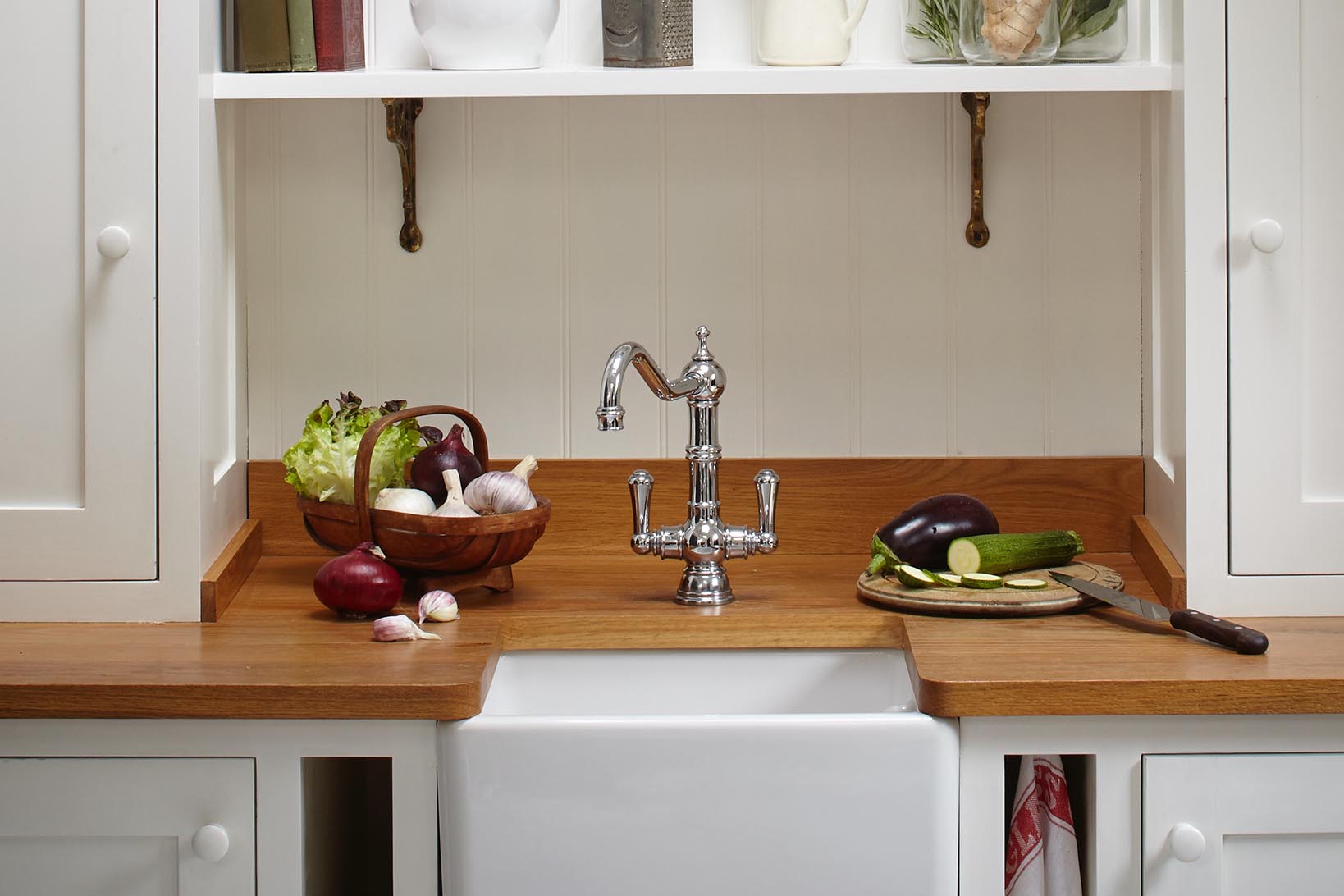 All supplemented with Sanitaryware, each individually handmade in a small foundry in Staffordshire. Perrin & Rowe became known by design professionals and architects alike for its excellence and durability. Staring now to appear in distinguished hotels like the Savoy, the Langham and Claridges.
Currently, all of their wares are forged in the Black Country, the home of all good brass manufacturing. Design, compostion and ultimate quality checks are carried out at Perrin & Rowe's headquarters in Rainham.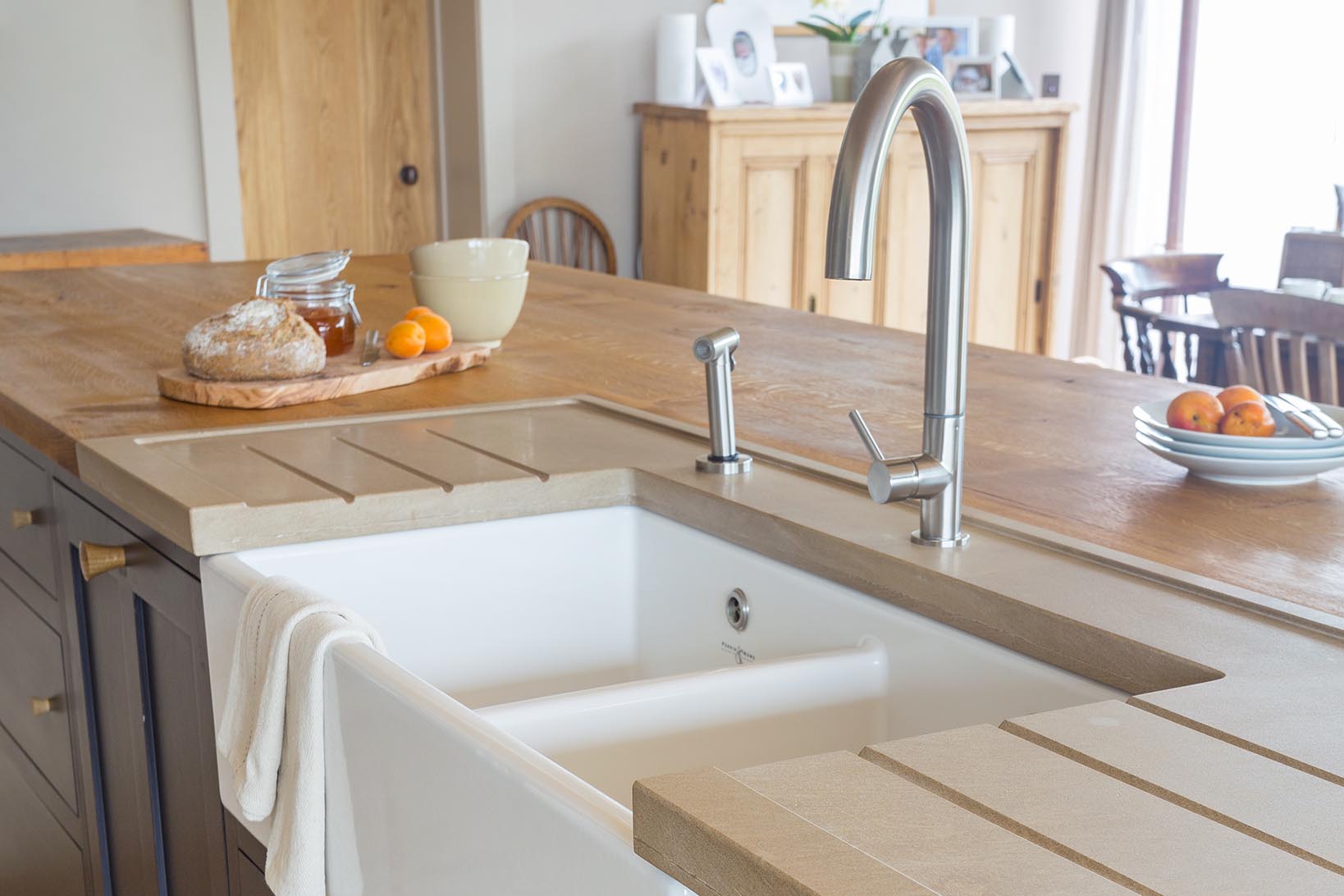 Retiring some years ago, their legacy and spirit still live on at their renowned company. Their passion for traditional manufacturing craft has defined Perrin & Rowe and even today the brand treats every product individually to ensure the highest possible quality.
The Perrin & Rowe Pledge.
All Perrin & Rowe products are designed and manufactured in Britain.
They are driven by engineering excellence.Using state of the art manufacturing technology to support their traditional methods and skills.
Our aim is to offer the world's finest range of kitchen and bathroom products.
No finer china, no brass in its class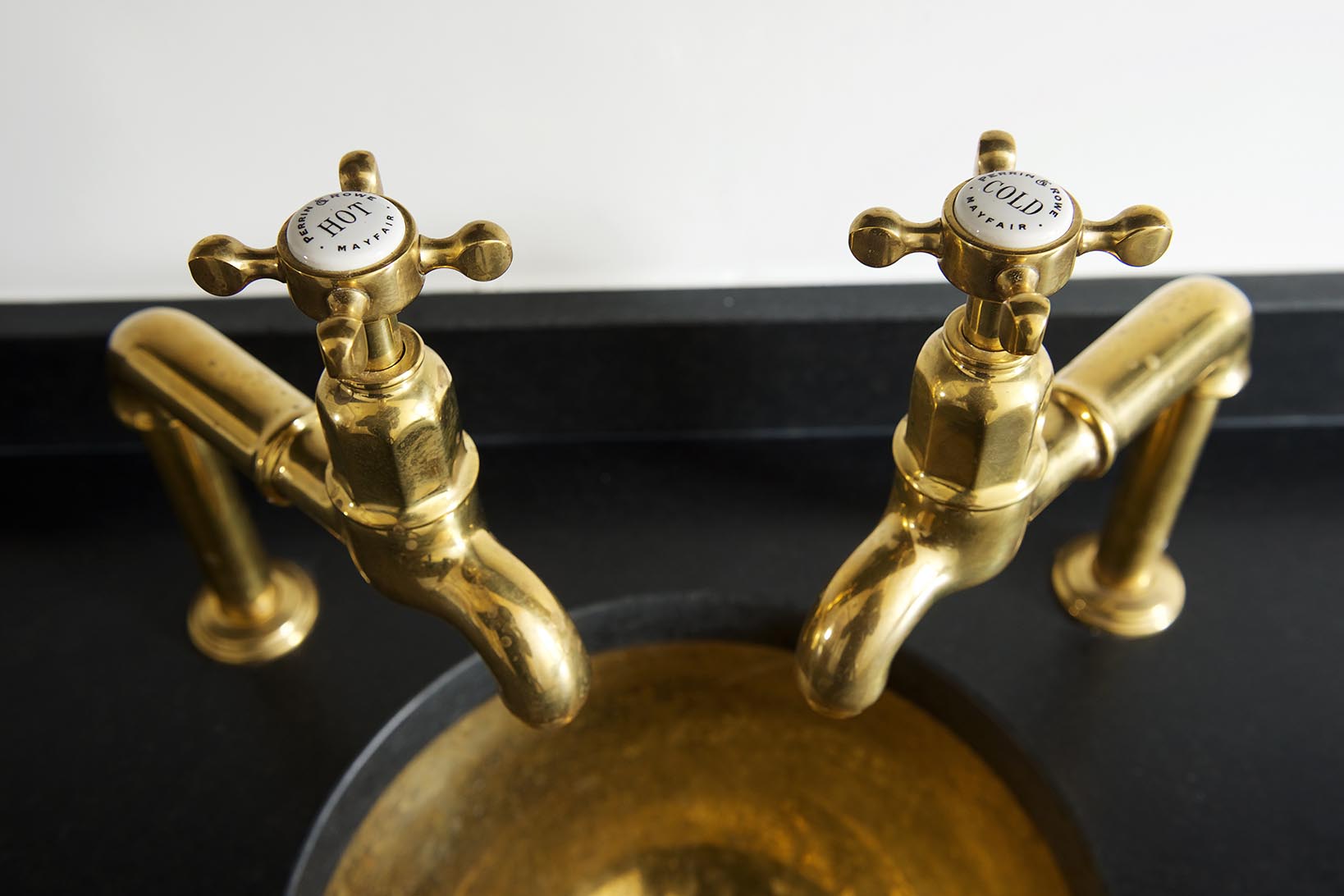 A world class company who are sending a positive message, what more could you ask for?